Divi-Dead (18+)
My name is Ranmaru Hibikiya. Today is my first day at Asao Private School…
My uncle is the dean of this school. About a month ago, he paid me a visit and offered me enrollment at his school. Seeing I've been out of school for a long time, I accepted his offer. What was the catch? He asked me to keep an eye out for him. Bluntly, I was to be his spy…No problem.
Well actually, there was a problem. Once I arrived, I started noticing some disturbing things. There was violence and misconduct happening on campus, not the usual past times at a private high school. As I got deeper into my investigation, I came across a possible correlation between an underground society and the unusual behavior of my peers. I realized that I could not trust ANYONE.
There's just one last thing…After transferring, sometime between all the sexual escapades happening on campus, and my investigation, something horrifying happened to me.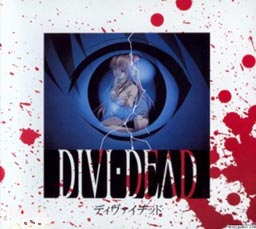 Divi-dead is a Japanese-translated-to English 2D eroge released by C's Ware in 1998. The game's theme falls into the category of adult horror, as it deals with supernatural and sexual topics. Certain images from the game are brutally violent and strange, while others are lighthearted and erotic. Overall, it is a visual novel that involves a supernatural mystery which the protagonist must solve in order to complete the game. There are several endings offered based on the decisions you make throughout. Along with True Love, Divi-dead is often credited for being one of the games to start the interest in eroge games outside of Japan.
This game has also been ported to the Dreamcast via the Dreamcast homebrew community into Spanish, English, German, Italian, French as well as Japanese.
Enjoy. Planejoker
*****Game has been tested as of 12/11/11. Self boot CDI and works great. I burned with ImgBurn. If you cant get it to work, its on your end, ask in the forums for advice-- Smashey*****
No Password
Genre:
Adventure
28
62,284
9 years ago
Anonymous