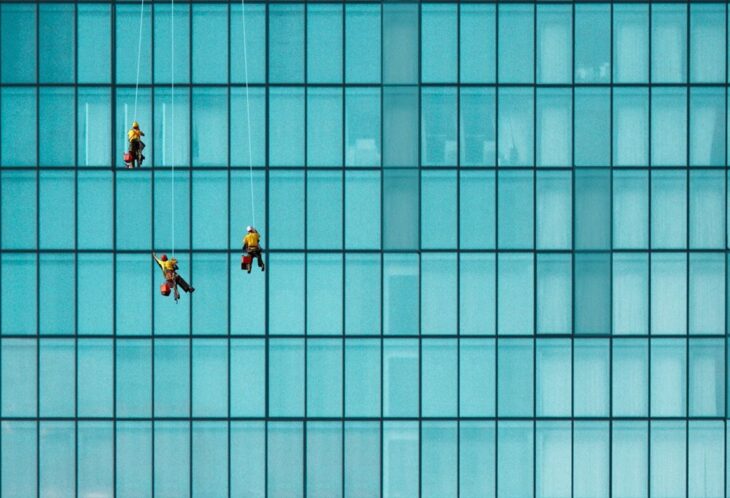 5 Safety Tips for Professional Window Cleaners
Window cleaning services are sought after by both commercial and residential property owners. Cleaning windows is one task that's cumbersome, time-consuming, and potentially hazardous, especially if it's for maintenance on a skyscraper! If you're running a professional window cleaning business, the health and safety of your workers is a number one priority.
To ensure the safety of your team of window cleaners when working at heights, precautions need to be put in place. Safety measures can include installing roof anchor points on commercial buildings where you have a long-term cleaning contract with the property owner. But, there are a number of other ways you can protect your professional window cleaners from accidents while working.
5 Safety Tips for Professional Window Cleaners
1. Fall Arrest and Protection Systems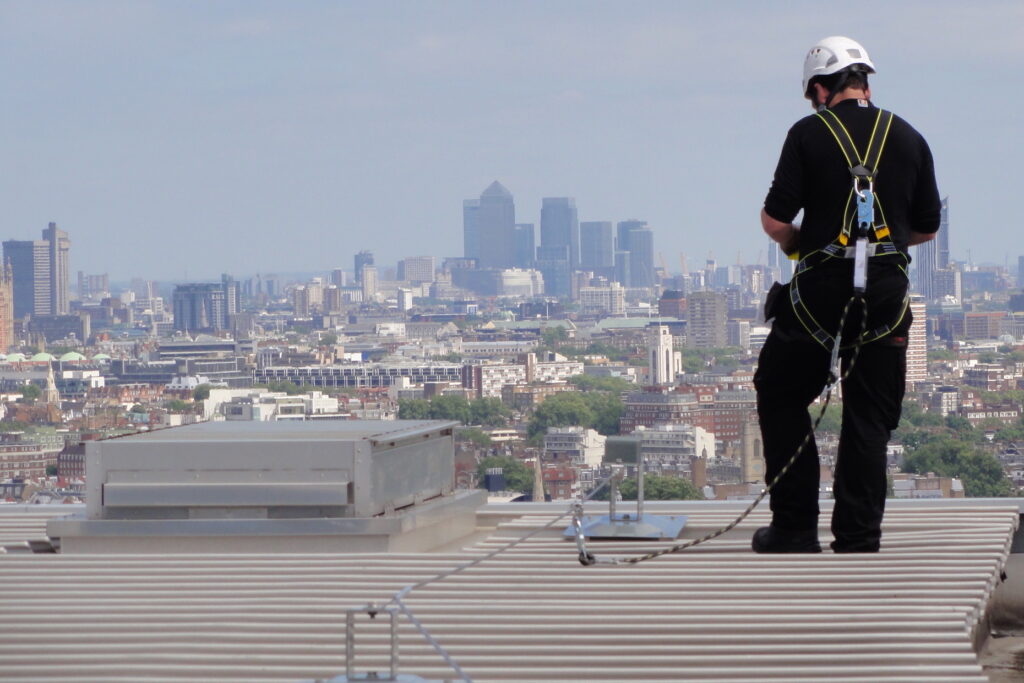 A professional window cleaning business would benefit from having fall arrest and protection systems in place for those cleaners working at heights. These systems are designed to protect anyone working on high buildings and are commonly used by roofers. Fall arrest and protection systems include:
Safety harnesses
Shock-absorbing lanyards
Roof anchor points
By equipping your window cleaners with these systems, they can work efficiently knowing they're safe from falling. Managing the risk of falls is your responsibility, so make sure you have the right equipment on hand before your team starts working up high.
2. Assessing the Work Environment
Performing an assessment of the work environment before sending out your window cleaners means you can check out any potential hazards. You can also put relevant safety measures in place from the start.
Your risk assessment checklist should include the following:
Accessibility of the windows
The height at which your workers will be required to work
Hazards such as weak or fragile barriers
The ground conditions
Any other potentially dangerous situations in the vicinity of the windows and building
3. Using the Right Personal Protection Equipment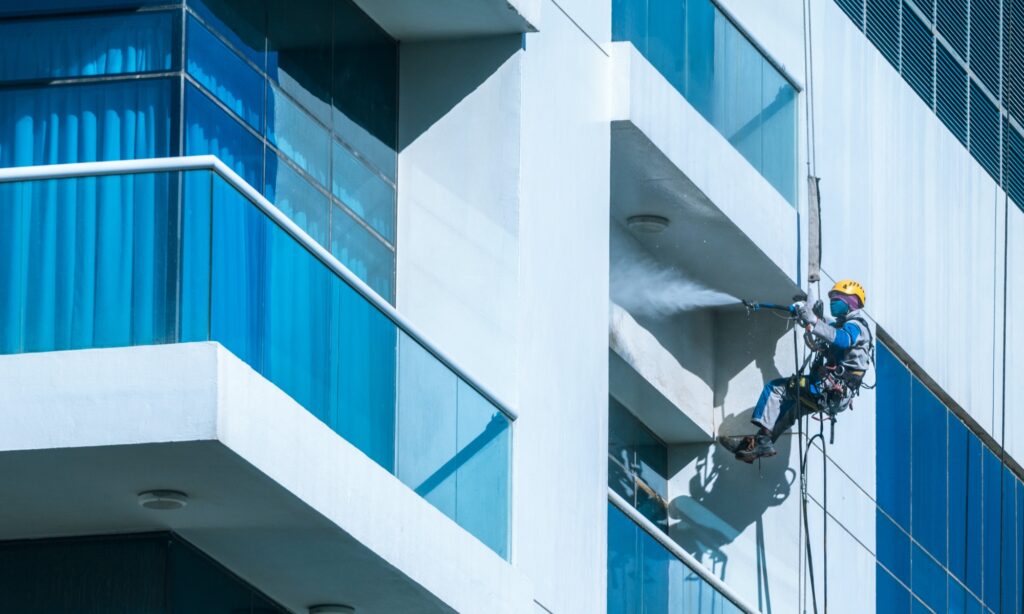 Besides equipping your window cleaners with fall arrest and protection kits, you should also be looking at what other gear your team needs to wear to keep them safe. Kitting your workers out in the right PPE gives them the reassurance they're both safe and comfortable when cleaning windows.
For the health and safety of your window cleaners, make sure they're wearing the following PPE:
Protective clothing: These could be overalls or jackets made with breathable fabric that also protects them against harmful UV radiation when working outdoors.
High visibility shirts or vests: Window cleaners need to be visible at all times and wearing hi-vis clothing ensures they're seen. Make sure the clothing meets the high visibility standards stipulated by your local government.
Eye goggles: Safety goggles will prevent the eyes from being exposed to harmful chemicals found in window cleaning products.
Hard hat: Window cleaners working outdoors are at risk of falling objects from above so protecting their heads is vital.
Non-slip footwear: Your team will be working with water and slippery cleaning products. Equipping them with non-slip boots means they're less likely to slip and fall.
By using the right PPE, you can mitigate the risk of injuries or even fatalities when your team of window cleaners is at work.
4. Keep Up to Date With Safety Standards
Keeping up to date with the latest safety standards means you can make the best possible decisions to keep your team safe. As a bonus, customers are also more willing to sign up with a company that has a good safety track record. It's essential to send your window cleaners to safety standard training workshops so they're equipped with the right knowledge.
It's your responsibility to have a health and safety policy in place. But, if your team doesn't have the knowledge, they're less inclined to adhere to the safety precautions. Professional window cleaners also need to be properly trained and certified before starting work on commercial or residential buildings.
5. Supervision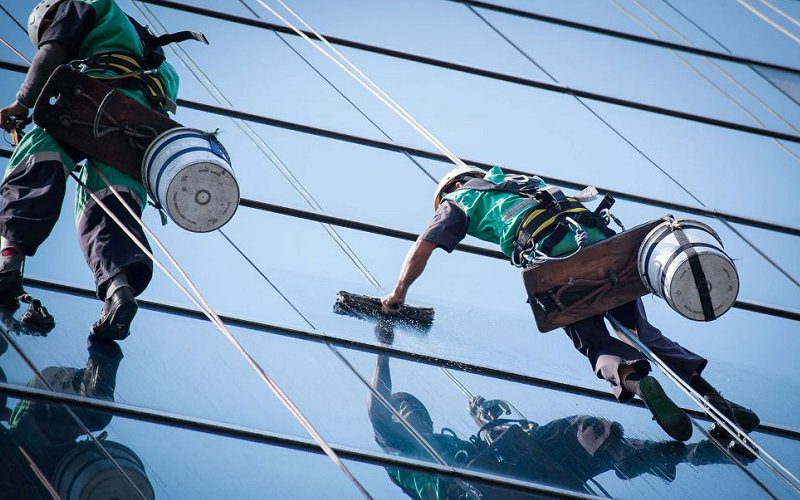 Having the right supervisor watching over your team while they're working on-site is crucial if you want your workers to adhere to the health and safety policy. Supervision also means:
Clear communication: The team understands the working conditions and what their duties entail while on the job.
Risk management: The supervisor needs to be fully informed of any potential hazards so risk management can take place to ensure the safety of everyone on the team.
Implementing safety measures: One of the responsibilities of the supervisor is to enforce the use of the right tools and equipment while working on site. This includes making sure the workers are kitted out in the right PPE gear.
With proper supervision, you can rest assured your team is working professionally while staying safe when cleaning windows for your clients.
Final Thoughts
The health and safety of your team of workers are vital if you want to run a professional window cleaning business. By using the safety tips in this article, you can have peace of mind you've done everything you can to keep your team secure while on the job. You owe it to your team, but you're also protecting your brand.
Have questions on this topic? Let's discuss it in the comments.