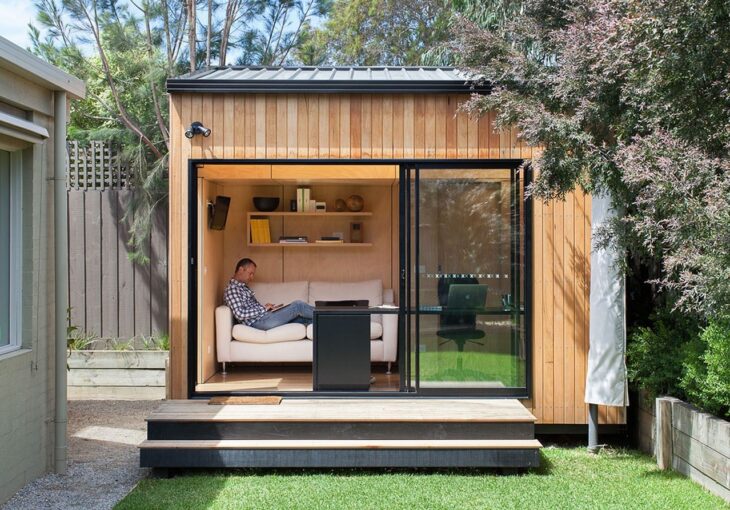 5 Smart Gadgets To Want To Put In Your Backyard Home Office
Given the current state, most of us are working from home, rather than going to the company building and working from our offices. With that in mind, it's safe to say that probably most of us have transformed a room, or at least a nook of our home, into an office. However, it can be quite challenging to get into working mindstate when you're not in the formal, work-dedicated space, especially if you've just added a desk into your bedroom.
Backyard Home Office?
On that note, have you ever thought about creating an outdoors office space? It's already known that the outside and the greenery has a calming effect on us – so why not use that to our advantage? Setting up a backyard office can be greatly beneficial to our work habits, as well as our mental health. Imagine waking up early in the morning, brewing that first cup of coffee and then going out to your patio, taking that first sip of freshly brewed hot beverage and going to work while still feeling the morning breeze and enjoying the peace and quiet – sounds amazing, doesn't it?
Well, you can easily do that. All you need to do is set aside a few hours to get all of your work essentials to the patio, get everything up and running and you're good to go. Naturally, it would be great to have some outdoor compatible seating and furniture, so you don't have to worry about rain, insects and so on. If you're not sure what we mean by 'outdoor compatible' furniture, feel free to click here and find out more about it, but the gist of it is, you'll need some quality wood or perhaps aluminium furniture, so it isn't affected by the environmental factors.
Turning A Workspace Into An Actual Office
Now, we all know that a desk, chair and laptop don't form an office. Even if you're working in a cubicle, it's safe to say that you've upgraded that space with some cool gadgets to make your life easier. Aside from family photos, there's certainly a thing or two on your desk that you use every day to make your job go as smooth as possible, right? Well, who's to say that you can't do the same for your outdoor office? Today, we're going to try and help you kit-out your backyard office with some of the latest and greatest gadgets available on the market, so, without further ado, let's talk about some tech.
CUJO Smart Internet Firewall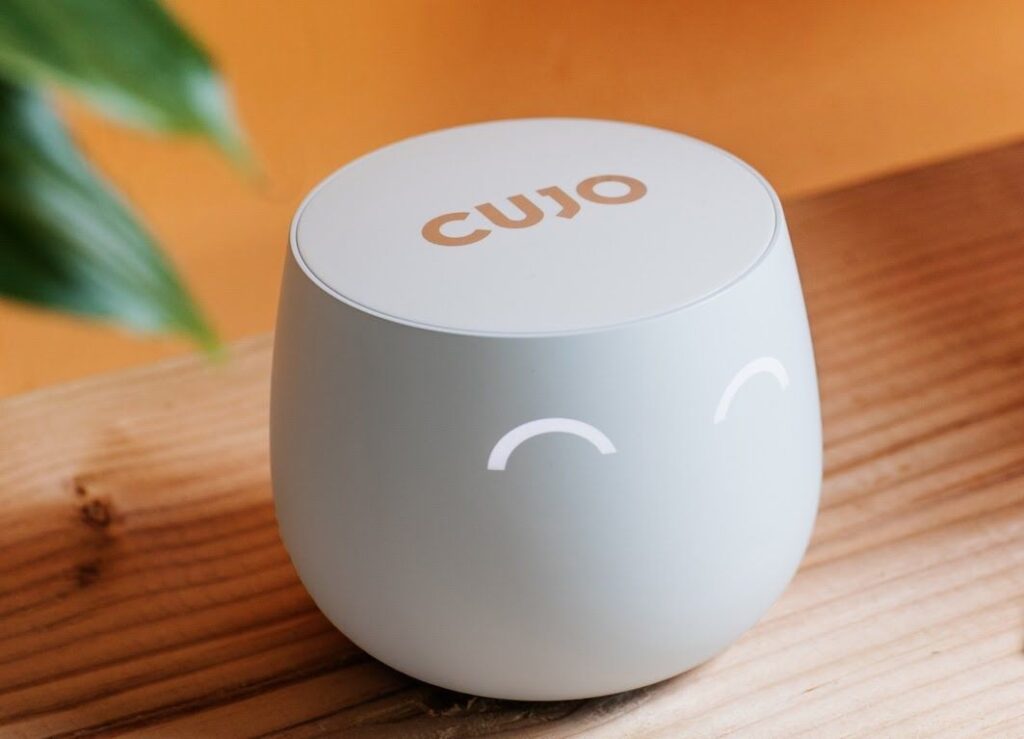 If there's one thing you don't have to worry about when working from a corporate office is security. Companies usually have high-end, expensive security systems put into place to protect their assets and all the data you're working with. That makes your life easier, as you don't have to worry about any security breaches or anything of sorts.
However, since you're working from home, chances are, the only web-security blanket you have is antivirus software or system firewall. Those are good enough for regular users and they can probably protect you from some of the known malware, but they aren't a particularly great shield when it comes to hackers. So, if you're wondering what else you can do to protect the sensitive data you're working with, you could try out the CUJO Smart Internet Firewall. CUJO SIF is a small, portable device that you simply connect to your home network and it protects all of the devices connected to it.
Eero Home Wi-Fi System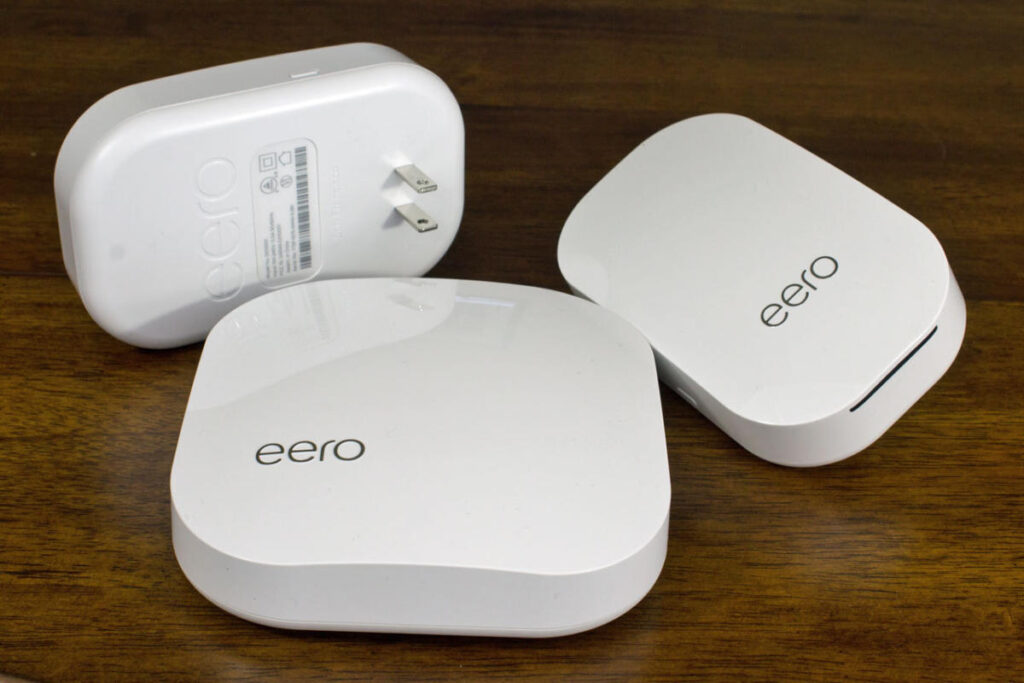 If there's one thing that annoys everyone, especially those working from home, that's a slow internet connection. Not only is it annoying, but it can also be quite an obstacle for those working from home. You can't connect to an online meeting, you can't upload large files when you're in a hurry and so on. If you have any of these problems within your home, imagine what's it going to be like when you move on to your patio. Luckily for you, a Wi-Fi amplifier is all you need. Eero Home Wi-Fi System is not an amplifier, per se, rather a multi-device Wi-Fi router, which means you can have one plugged in right beside your outdoor desk and enjoy high-speed internet and uninterrupted workflow.
Thermacell Mosquito Repeller 2.0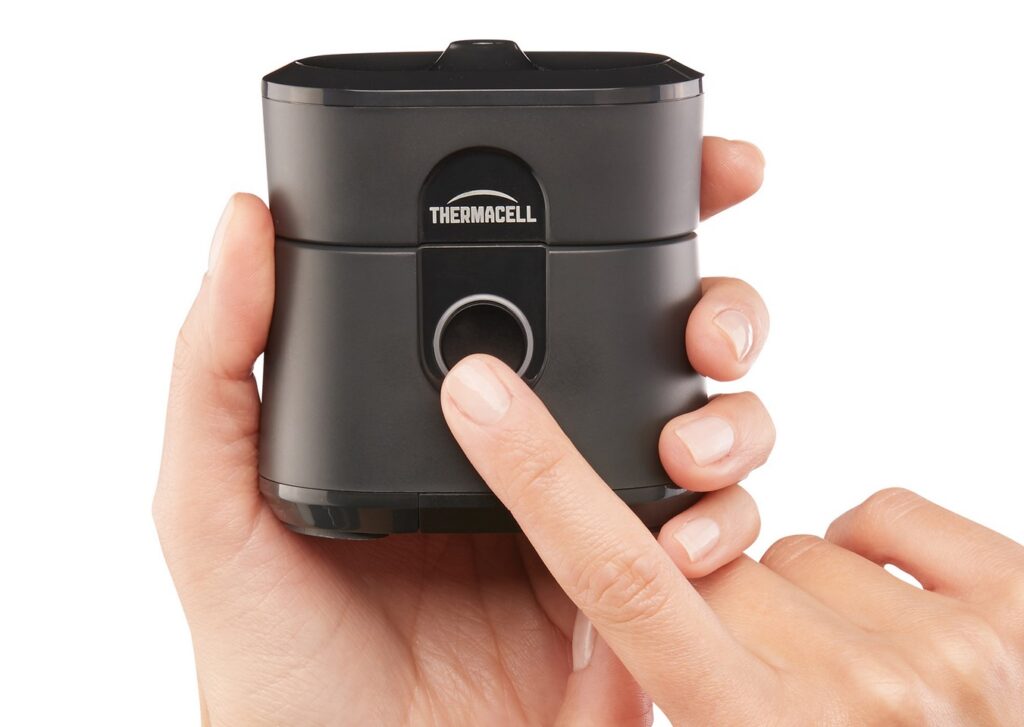 Although it is remarkably wonderful to be working outdoors, there is one thing that can be very bothersome, especially during the summer nights. Unless you're one of those lucky individuals that seem to never get stung by mosquitos, you're in for some quite itchy nights unless you do something about it. However, there's a light at the end of this itchy tunnel and it's called Thermacell Mosquito Repeller 2.0. This neat little gadget is a battery-powered device that will repel all kinds of insect within a 40-meter radius. It releases no toxins, it's non-scented and it can work for about 12 hours on a single charge. This could very well be the greatest gadget for your outdoor office.
Philips Hue Appear Outdoor Wall Light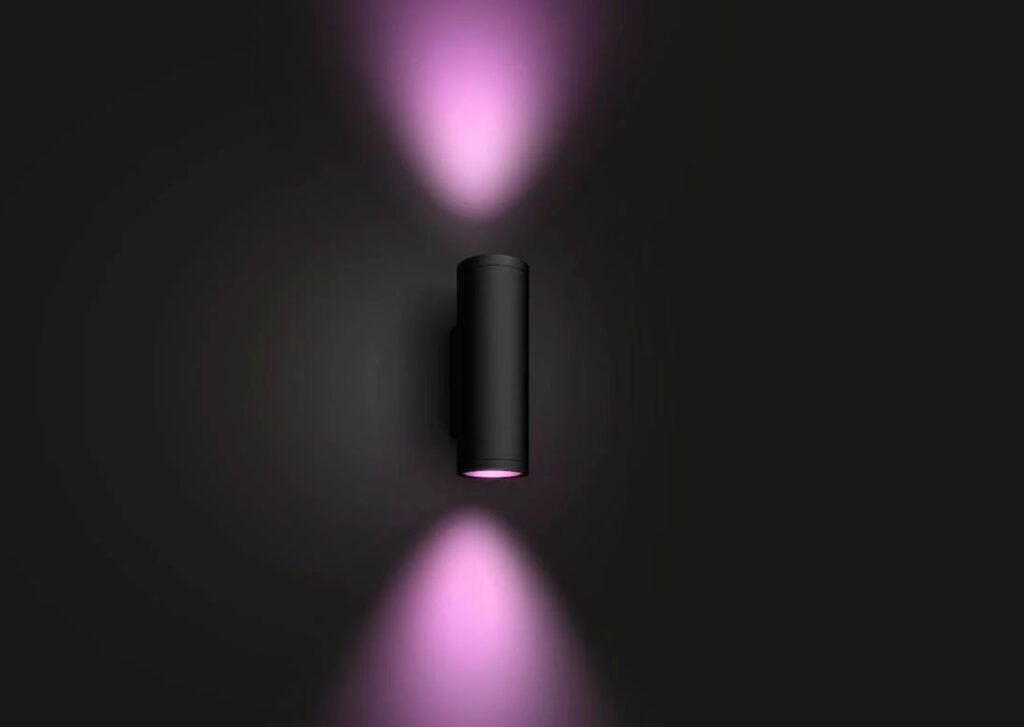 Working in a well-lit environment is very important if you want to keep productivity at a high level. However, that doesn't mean that you have to work under bright, neon, white lights – especially come the evening. Aside from the light being amazing at drawing in insects, if you happen to be working late at night, it can be quite disturbing to the rest of your household. However, these neat little wall lights from Philips can set the mood just right. They're equipped with various coloured LED lights so you can set them up any way you want.
Qi Wireless Charging Pad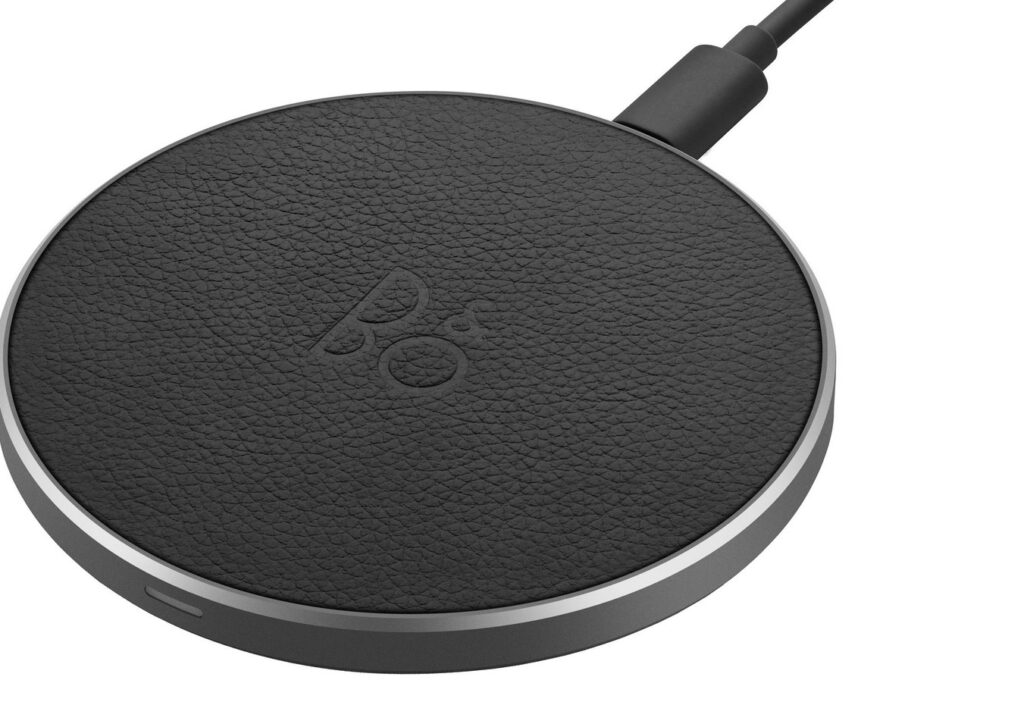 If you're working simultaneously from your laptop and your phone, it's important to have them both charged up at all times. However, when you're working from the backyard office, it is possible that you don't have as many power outlets as you would like, so you need a charging alternative. That's where wireless charging pads come in handy. All you need to do is set the phone down on the charging pad and that it. No more plugging and unplugging when you need to make a call – just pick it up and you're ready to do what you have to do.
When it comes to gadgets, you can never have enough, especially if you're a tech enthusiast. Today, we only talked about the essentials, you can have as many of them as you want – as long as they're not distracting you from your work.