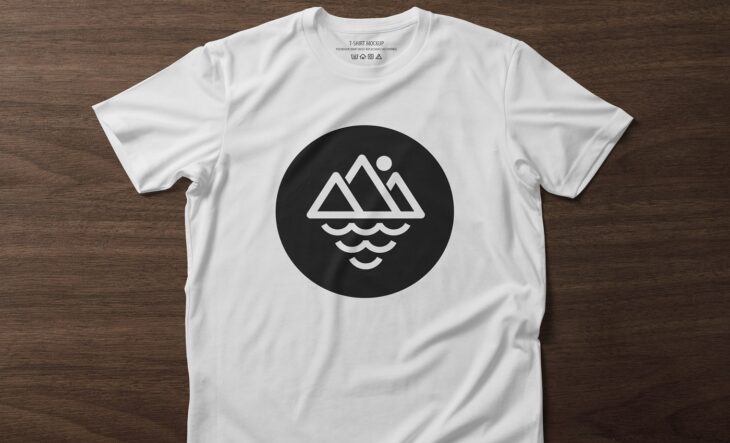 4 Different Types of T-shirt Printing Methods
There are many different types of t-shirt printing methods available to business owners and consumers. Each method has its own set of benefits and drawbacks. In this article, we will discuss the most popular printing methods and what makes them unique. By the end of this article, you will be able to decide which printing method is best for your needs!
DTG or direct to the garments printing method
DTG is quite a common and well know t-shirt printing method amongst companies that create custom-made t-shirts. It requires specialized equipment and it uses aqueous textile inks. The process of how DTG works is similar to printing a paper – just in the place of paper there is fabric and the printer ink is suitable for clothing. The DTG printer sprays the ink on the garment and the ink sinks into the fibers of the fabric. It is also notable that DTG is mainly used for cotton fabric.
With DTG there is also a pre-treatment used for the garment to make the ink stick to the fabric better, usually done by the pre-treatment machine.
When talking about color options DTG offers a wide variety so you are by no means limited to just a few colors. With DTG it is possible to print realistic-looking images as well as graphic designs – more or less with this printing method you can get anything you have imagined printed onto the t-shirt. The only thing to keep in mind – the DTG printer does not understand transparent colors, so when creating designs for DTG, stick to strong, full colors and you will be golden.
It is easy to set up the printer for just as little as one design printing when using the DTG printing method – it is useful if you have a print on demand shop with a variety of designs. This printing method allows you to easily switch between various designs and print them right away when the order comes in.
DTF or direct transfer film printing method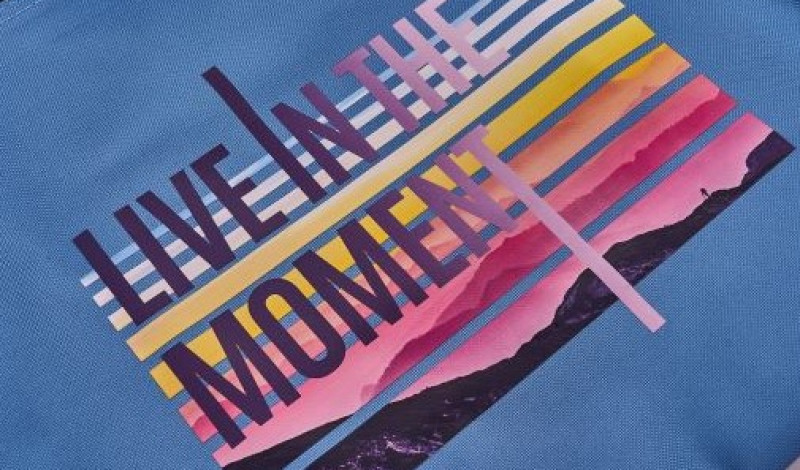 DTF alongside DTG is a popular method used by companies that print on demand t-shirts. This method uses water-based ink and special machinery equipment is needed to create t-shirts with direct transfer film printing.
The method works by printing your design on a thin layer of film and then this film is transferred to the garment. Heat is used to cure it onto the fabric.
DTF is great for all kinds of fabric, which makes it a very versatile printing method. It can be used on cotton, polyester, nylon, leather, and 50/50 blends. Some of the other benefits include cost-effectiveness (it can save up to 50% white ink and the supplies are cheaper compared to other printing methods), easy application and application on difficult parts of the fabric, soft feel, and good durability.
The direct transfer film printing method as well as DTG supports a variety of colors and complex prints.
Screen printing method
Screen printing is also called silkscreen printing. This method uses a screen or a mesh and a blade or a squeegee to apply the color to the fabric. The desired print is cut out on the screen, then the color is added to the frame and by pushing the color on the screen with a blade the color is transferred to the garment in the design.
Using this method the ink doesn't sink into the fabric but lays on top of it, making the printed areas stiffer. Screen printing can be used for fabric as well as paper, just need to make sure the appropriate ink is used. This can also be a handiwork or done by a printing machine.
The downside of screen printing is the fact that it is disadvantageous to print just one item with a specific design since you need to create a physical screen for every print. This is not a good method for print on demand shops, it is better used by bigger t-shirt printing companies, that produce shirts with one design in bulk.
Talking about colors and designs, screen printing is usually limited to no more than 9 colors (9 already being a lot!) and the best design are simple geometric shapes with no small details.
Dye sublimation method
This method is similar to the DTF method because both methods use heat to transfer the design. The difference is that sublimation uses a chemical process that transfers the ink from solid to gas and that way fuses it with the fabric and adds the print.
Pros of this method include the freedom to print any size of design anywhere on the shirt and the longevity of the print. However one of the biggest cons is that this method can be used only on polyester shirts or shirts with polyester blends. On other fabrics, the print won't stay on and will not look vivid.
This method works best for big, crazy designs as well as can be used for photo printing, for example, you can print a picture on the whole t-shirt without leaving white edges. It is a wonderful option for a creative outlet. On the other hand, if you want to add something small, like a logo or just one word, this method won't be the best solution. In that case, it is better to choose different printing methods.
Honorary t-shirt personalizing method – embroidery
Even though embroidery is not a printing method, it is worth mentioning as it is another way how to customize a t-shirt. Embroidery is creating a design on a garment with thread. It can be done by hand but nowadays print on demand and other companies offer to do it mechanically.
Embroidery is best used on heavier garments, for example, hoodies, sweatshirts, or polo shirts. However, if the t-shirt has a thicker weave, it is also possible to use embroidery. It is not advised to use embroidery on lighter garments because the threads can pull the fabric and it won't look so good.
Advantages of using embroidery instead of printing include the garment looking more prestigious and no plastic films or synthetic elements used in the coloring. As for disadvantages, we need to mention that it is usually better used for smaller elements, for example, a logo. And with embroidery, you also cannot get small details to show, so the design needs to be quite simple in shape as well as color, since you cannot merge colors together, for example, for an ombre look.
Print on demand partner Printseekers.com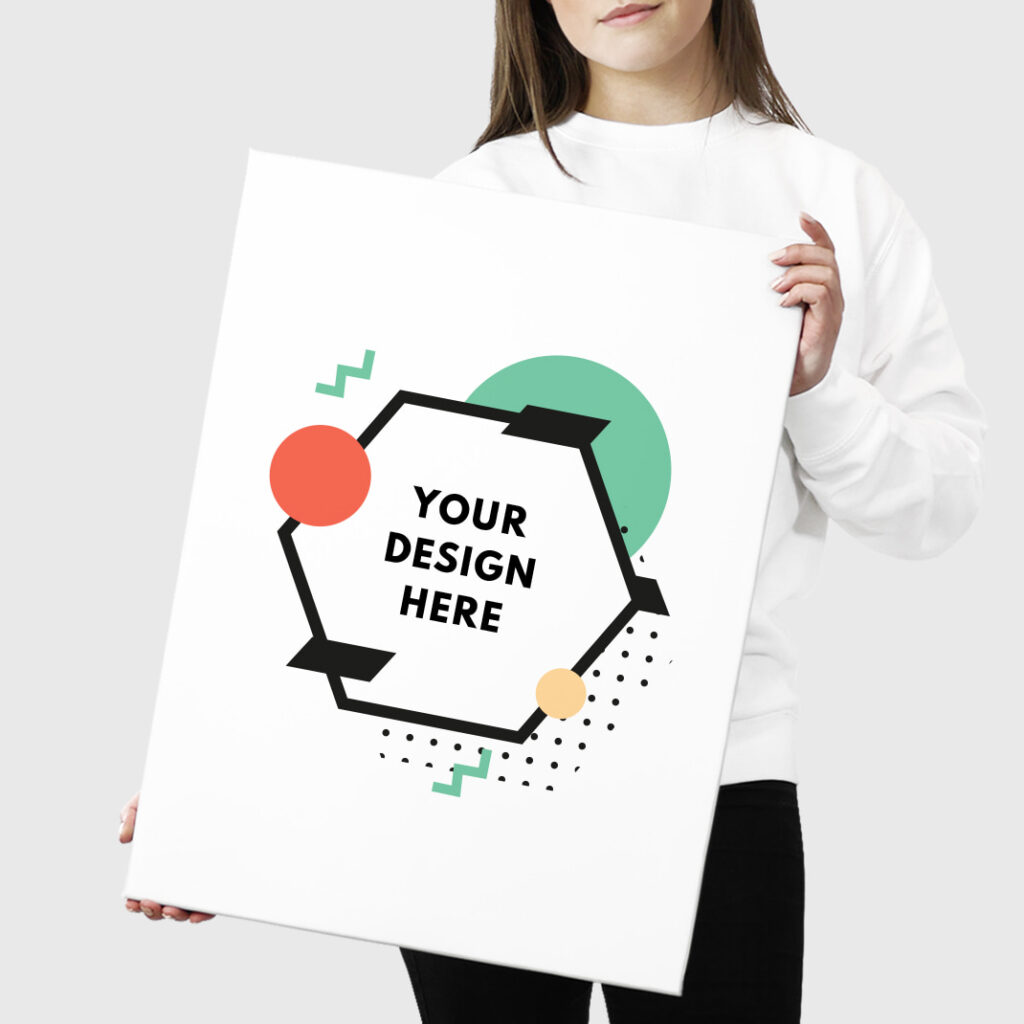 If you are looking for a reliable print on demand supplier, check out printseekers.com! They use DTG, DTF, and embroidery methods to customize t-shirts. The prints are high quality as well as their t-shirts, hoodies, and sweatshirts.
Conclusion
In this article, we have had a look at some of the most popular t-shirt printing methods as well as embroidery. When you are choosing your own t-shirt printing method keep in mind the pros and cons of every technique and choose the one that suits your needs the best!