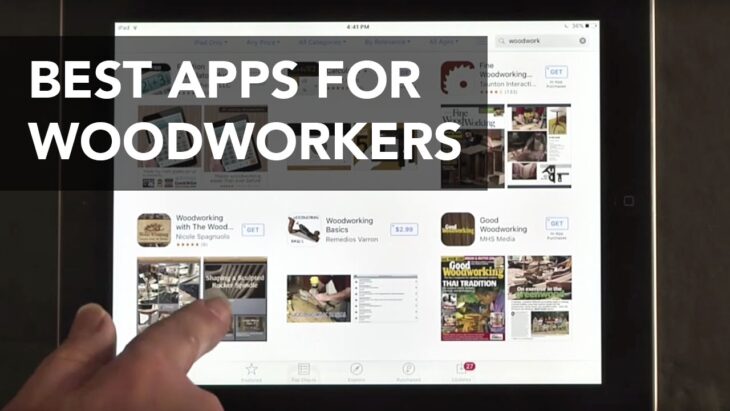 10 Top Apps For Woodworkers in 2023
If you have developed an interest in woodworking, it is always good to start honing your skills immediately. It takes time and effort to master woodwork. You may not have enough time to attend classes or take courses on woodwork but there are other ways you can make up for it. Luckily, there are lots of apps dedicated to teach you and inspire you on your hobby.
You can easily learn woodwork from the comfort of your home, in your office, or even while traveling. All you need to get your woodwork tools ready and work with your mobile app. If you are wondering where you can find easy plans that you can try out, the huge list of Sawinery containing beginner guides and woodworking projects is a good place to start.
The mobile apps listed in this article, are designed to work on either or both android and iOS devices which are the popular devices used by many. Here are the top ten mobile apps for Woodworkers.
1. iHandy Carpenter
iHandy has support for both android and Apple devices. It has lots of interesting features that will help you even as a beginner in woodworking. You will need to pay a token amount which is less than $2 to access the features on the app. iHandy Carpenter is worth installing on your mobile device and you will get value for your money.
The measurements are accurate and will give you great results. When dealing with lines, you know that any mistake can affect your results. iHandy has five unique tools that you can use for your woodwork.  The plumb bob tool allows you to verify the accuracy of the vertical lines and it even has a feature that measures the flatness of surfaces. You can get the degree measurement with the bubble level bar.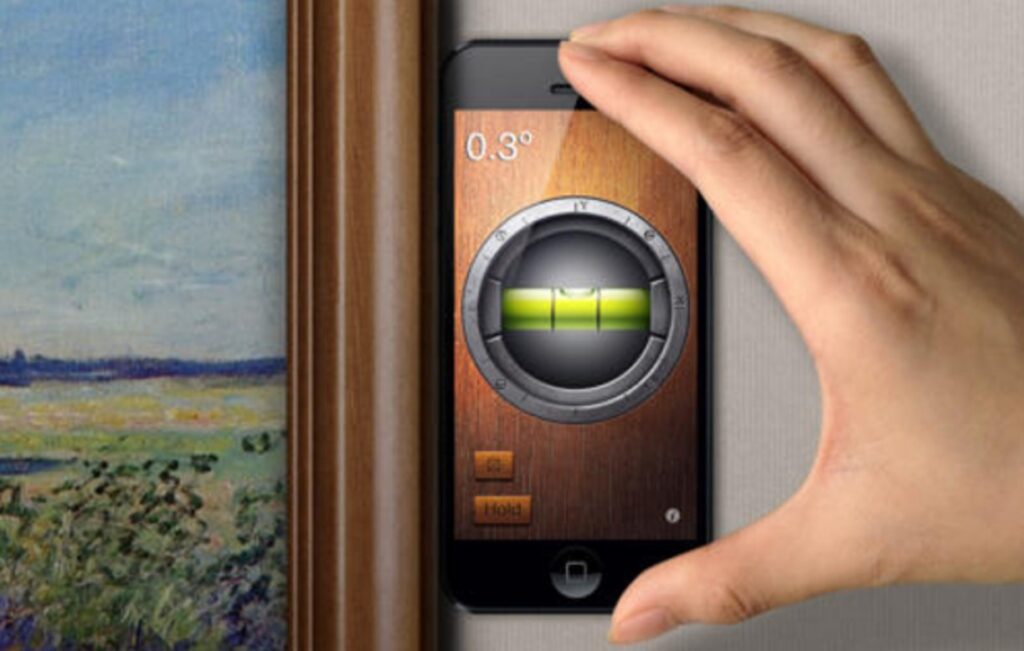 2. Woodcraft
Woodcraft is another incredible app that you can use for your woodwork. It, however, is only available for android users. It is meant for professionals and costs about $20. With this app, you can venture into 3D modeling and computer-aided designs. Woodcraft allows you to design your project from the beginning and its tools are easy to use. It quickly corrects any incorrect measurement of the lumber and you can use the app to cut wood graphically using a table and saw. Another thing you should know is that, while you use their app, you also have access to their woodcraft community where you can share your work and get tips from other woodworkers.
3. The Woodshop Widget
The Woodshop Widget is for those who want to work with few accessories. This app works with both android and iOS devices. You will also need to pay to access its features. The app can be used by both beginners and advanced woodworkers. You will get accurate measurements of a board foot, test squares, and volume. With this app, you can also compare things like hardness, density, and movement of woods.
4. Woodworking With The Wood Whisperer
This is one of the best woodworking apps you can find. The app is usually updated on a regular basis to give you access to new content. You can learn about the latest projects and it is easy to navigate around the app. You will also get to use advanced resources and even video tutorials showing you practical steps. You can simply search for a topic and will get results in a few seconds. There are lots of video guides and you can even set your favorites on the app. The app also has a podcast you can listen to and learn from professionals. The tools are great and 100% accurate.
5. Stanley Level App
You can only get the Stanley Level app on iOS devices. The app doesn't take up much space on your device with its size at 27.6MB. You will get your job done accurately and the app is easy to navigate around. However, you will need to do a little calibration before you begin to use it. This app is completely free which is great.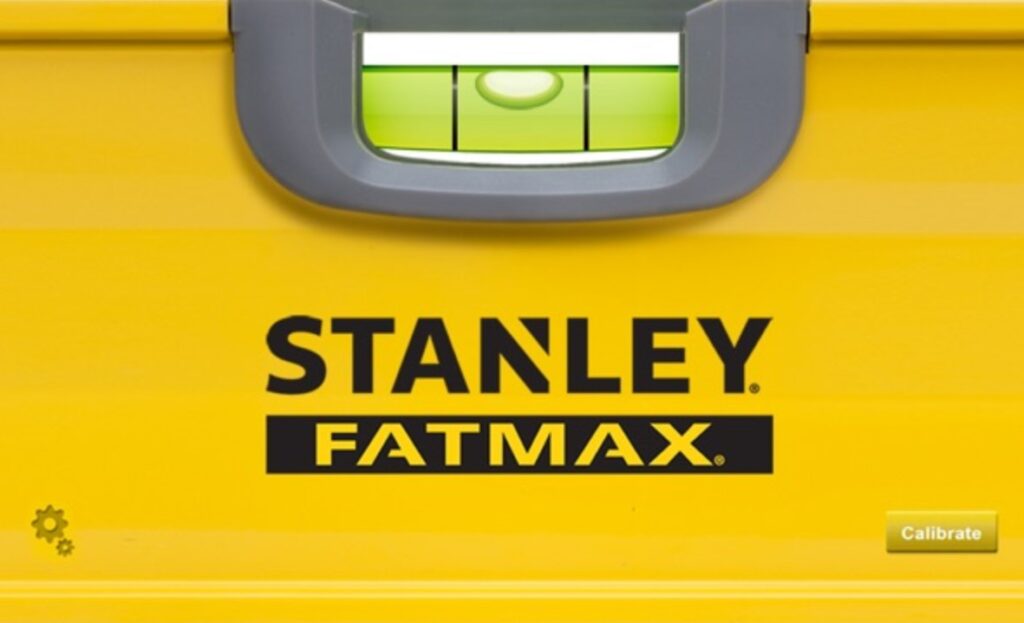 6. Learn Carpentry
This is a great app, especially for carpenters. You will learn a lot using it because it has lots of video tutorials. The app gives you a better understanding of what carpentry and woodwork are about. If you are a newbie in woodwork, you will find this app enlightening. You will view most of the courses in high-quality images and high definition videos. The app also gives you accurate measurements when using woodwork tools, nailing, cutting, and other activities. You can only access this app on iOS devices.
7. Woodworking 101 – Woodwork Lessons
This all offers you a comprehensive knowledge of woodworking. Whether you are a beginner or a professional, you will learn a lot using the Woodworking 101 app. The courses contain lots of chapters from the introduction to the types of woods and other basic knowledge on carpentry. You will learn a lot about woodworking tools and how to use them. The app covers everything you need to know, especially since woodwork is a broad industry.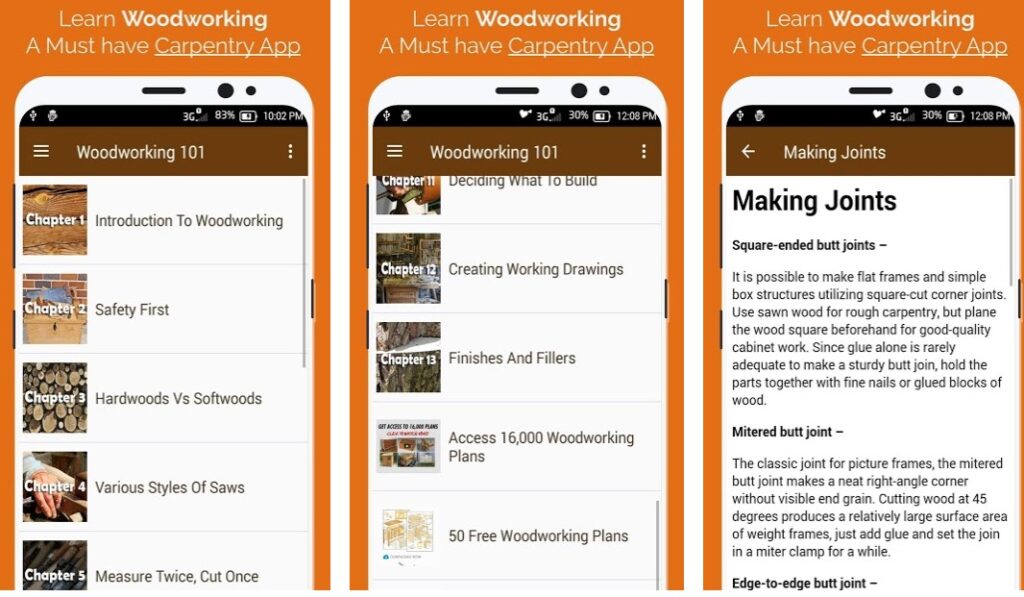 8. Drill Calc
Drill Calc is designed to help you get the accurate size of a bit for your drill. This is usually a very difficult task especially when you don't know what to do. The app makes use of a tap diameter to calculate the size of the drill correctly. You will also get lots of information on this app concerning measurements. The courses also explain numeric drill sizes, wood screws, and fractional drill sizes.
9. Felder Group Woodworking
You may probably have heard about the Felder Group but if you haven't, they are a community of professional woodworkers. They are reputable and their tools are always accurate. Their all has received lots of positive feedback from its users. The app works on both android and iOS phones. You will learn a lot about woodwork including cutting speed, wood wastage, golden ration, and many more. The app is free to use and definitely worth your time.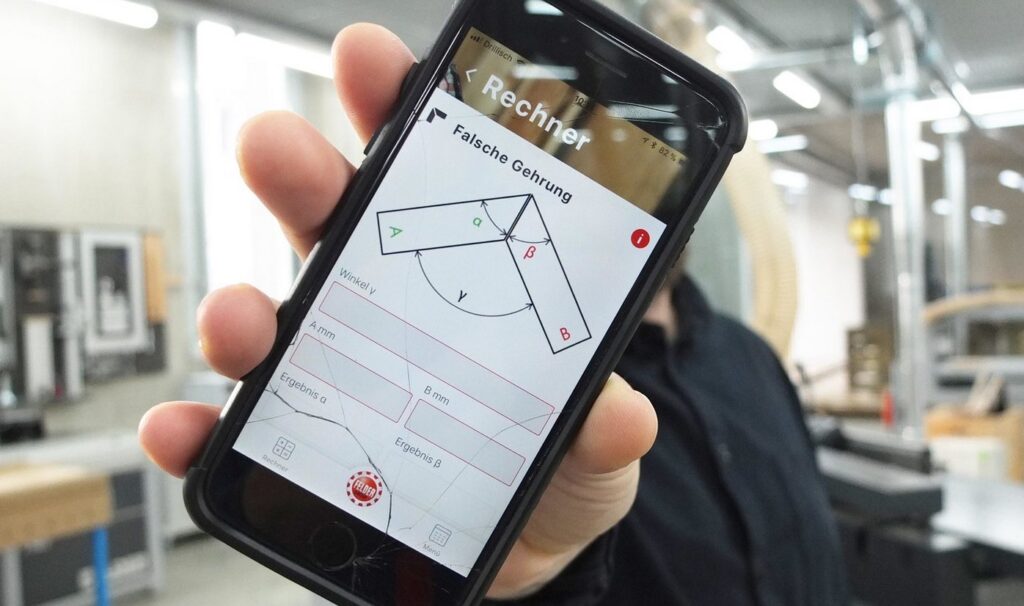 10. Woodworking Utilities
Woodworking Utilities was developed by Mike B. Hill and it has all the tools you will need for your woodwork. This app gives you access to its board foot calculator and many other calculators like the spacing calculator, decimal-fraction calculation, and jig calculation. You can also track the things you buy on the app with its shopping cart. The app is updated regularly to give you information on the latest techniques. Overall, it is a great app and has been recommended by many woodworkers.