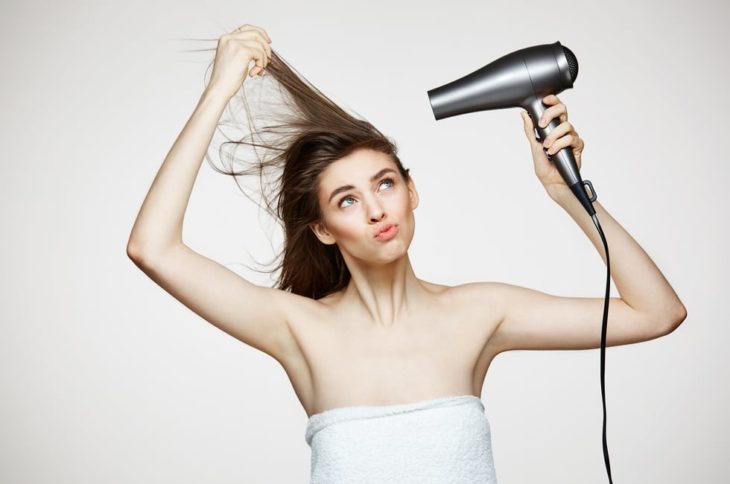 10 Best Hair Dryers in 2023 – Reviews
Every household needs to have a hairdryer. The gadget is definitely one of the most needed devices when it comes to hair care. On the market, you can find a lot of different dryers with many features and from many brands. Some of them are cheap with simple characteristics, but some are offering fantastic technology. If you have sensitive hair, then you should choose carefully.
Besides, the dryers are different in prices as you can find products that are affordable and products which are more expensive. One more significant difference between devices can be in temperatures and settings.
All of these features are important, so you should consider it before you decide which device you will buy. To make your decision easier, we decided to make a list of 10 best hair dryers that you can buy in 2023. Take a look.
1. BaByliss Pro BABNT053T Nano Titanium Travel Dryer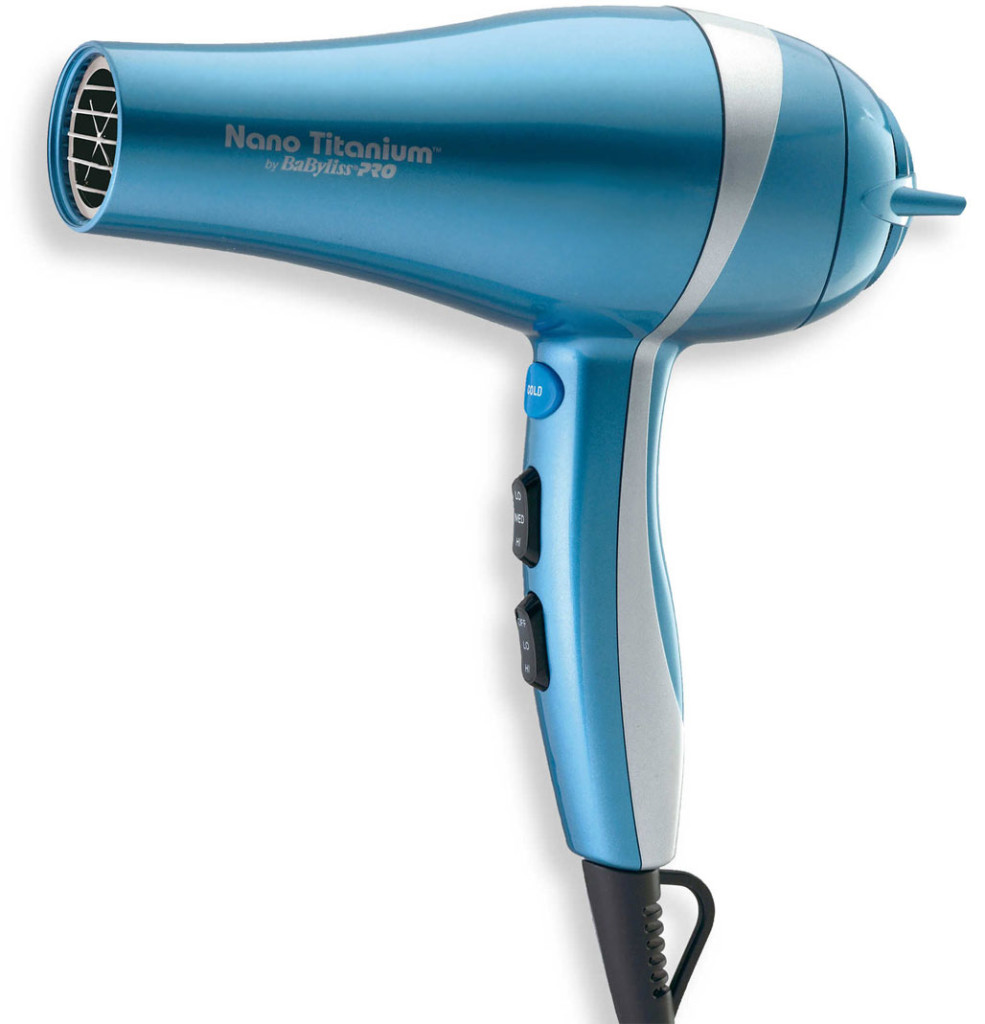 If you travel a lot and you need a gadget for that purpose, then the device can be your cup of tea. It's small so that it can fit in your bag easily. Also, it has a folding handle, which is one more important characteristic if you travel. Even though it's small, the BaByliss offers a drying power of 1000 voltage, which means that it will dry your hair quickly. It offers 2-speed options, and it's easy for cleaning.
Pros:
It offers dual voltage which can easily be changed
It fits different styles and textures
Cons:
Because it's small it takes longer time to dry than other devices
2. Conair 1600 Watt Compact Hair Dryer with Folding Handle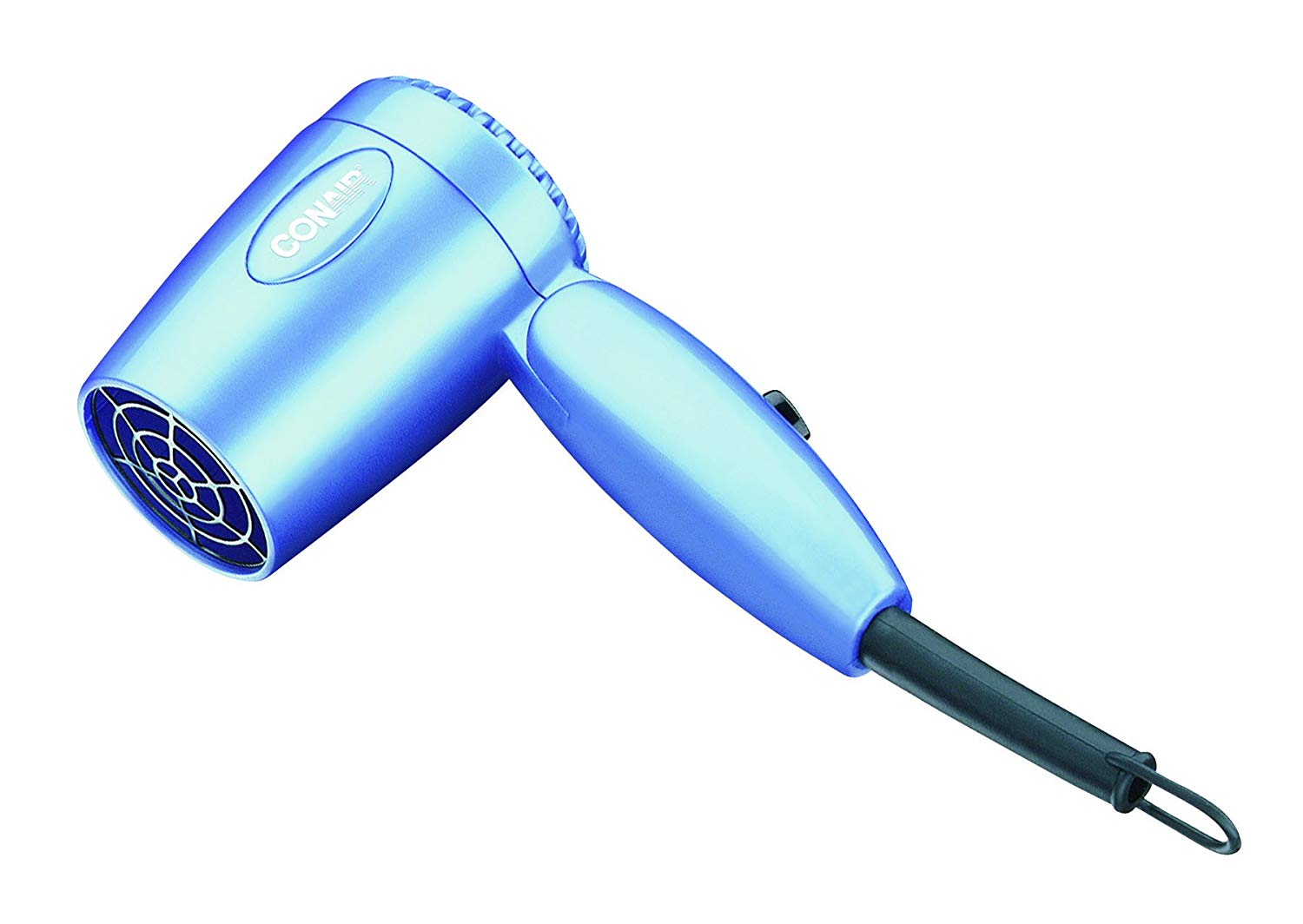 The Conair 1600 represents one more fantastic option for the gym or traveling, thanks to the folding handle and small size. The color of the appliance is blue, so it has an attractive look. You can use the hairdryer without any issues as its light, so your hand won't feel any pain. The gadget comes with dual voltage and two heat speeds. Also, it offers 1600 watts of drying power.
Pros:
It's light as it has weight only of 1 pound
Perfect for the gym and travels
Cons:
It comes without and additional accessories
Not suitable for super thick hair
3. Remington D3190 Damage Protection Hair Dryer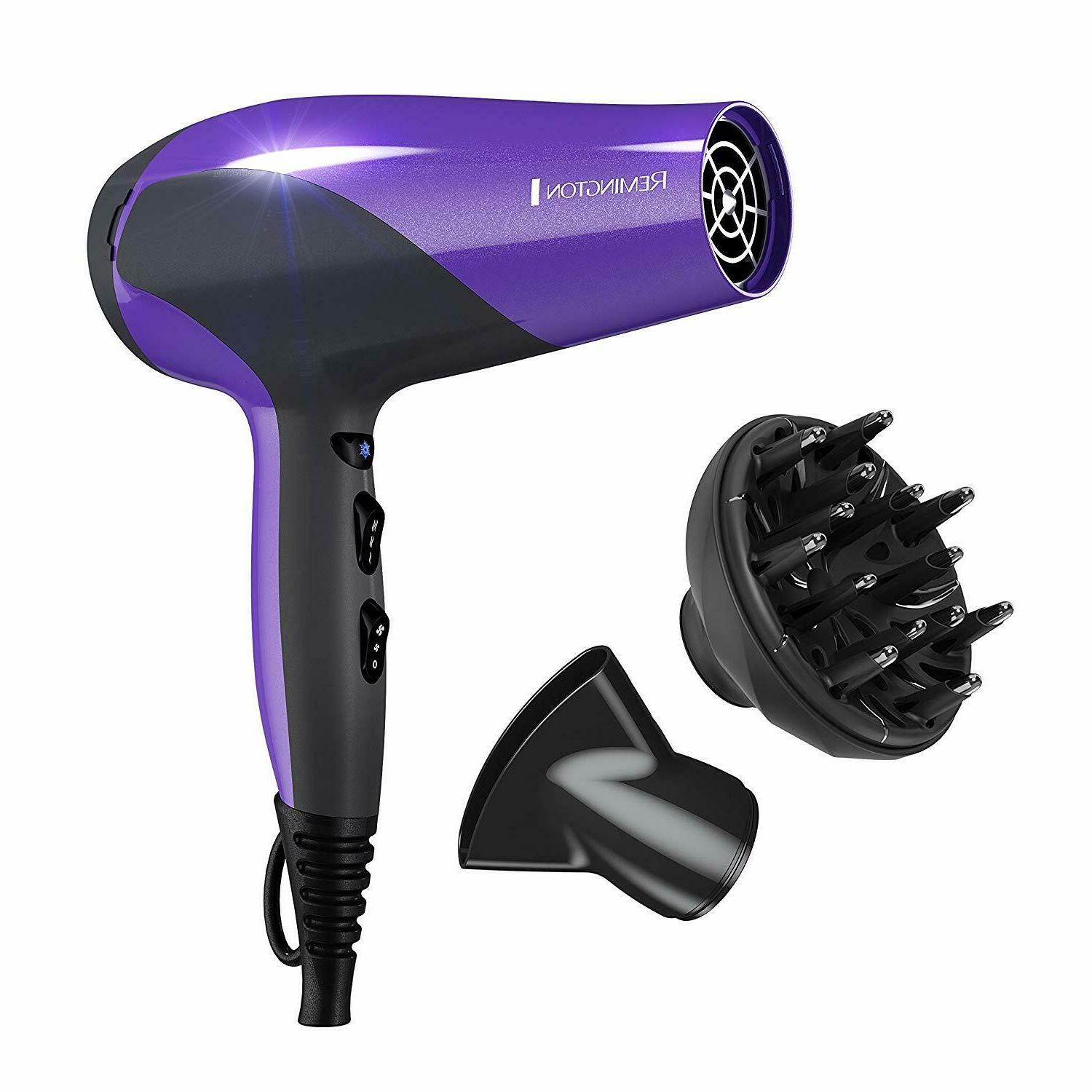 Even though the device has a reasonable price, it also has advanced technology, which makes it a great offer. Thanks to the different accessories, it's suitable for all types of hair. The powerful motor will prevent damage to your hair, which is a great characteristic.  Also, it comes with excellent coating technology, which will also help you to protect your hair. It has 1878 watts of drying power.
Pros:
Stylish purple design
It has damage protection
Cons:
It's not suitable for travel because of the size
4. Conair 1875 Watt Full Size Pro Hair Dryer with Ionic Conditioning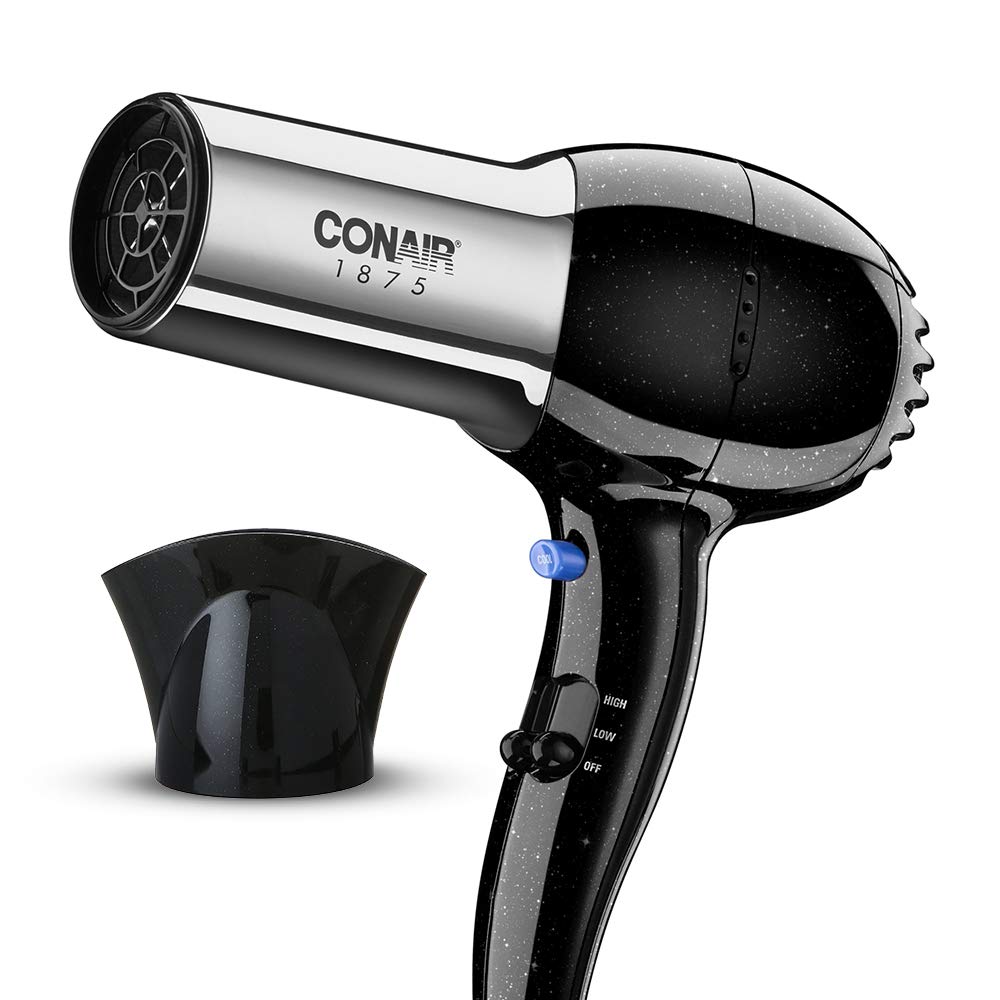 With the Conair, your hair will be smooth and sleek, thanks to the ionic conditioning technology. Even if you use it every day, the dryer will protect your hair. Also, it comes with a fantastic design, which includes chrome and black color combination. One of the accessories that you will get is a concentrator nozzle, which will provide different styles. The power cord is long enough.
Pros:
Various settings
Provides extra shine
2 color options
Cons:
It doesn't have a diffuser
No dual voltage
5. Revlon One-Step Hair Dryer & Volumizer
If you want to make your hair styling routine quicker and easier, then you should consider this device. Revlon is not only a hairdryer, but it's Volumizer as well, and it can style your hair. The damage of your hair will be minimal as the appliance protects the hair. Also, it comes with tufted bristles, nylon pin. All of these features are amazing.
Pros:
It saves time
Easy to use it
Makes smooth styles
Cons:
Not suitable for curly styles
It doesn't offer dual voltage
6. Conair 1875 Watt Ionic Ceramic Hair Dryer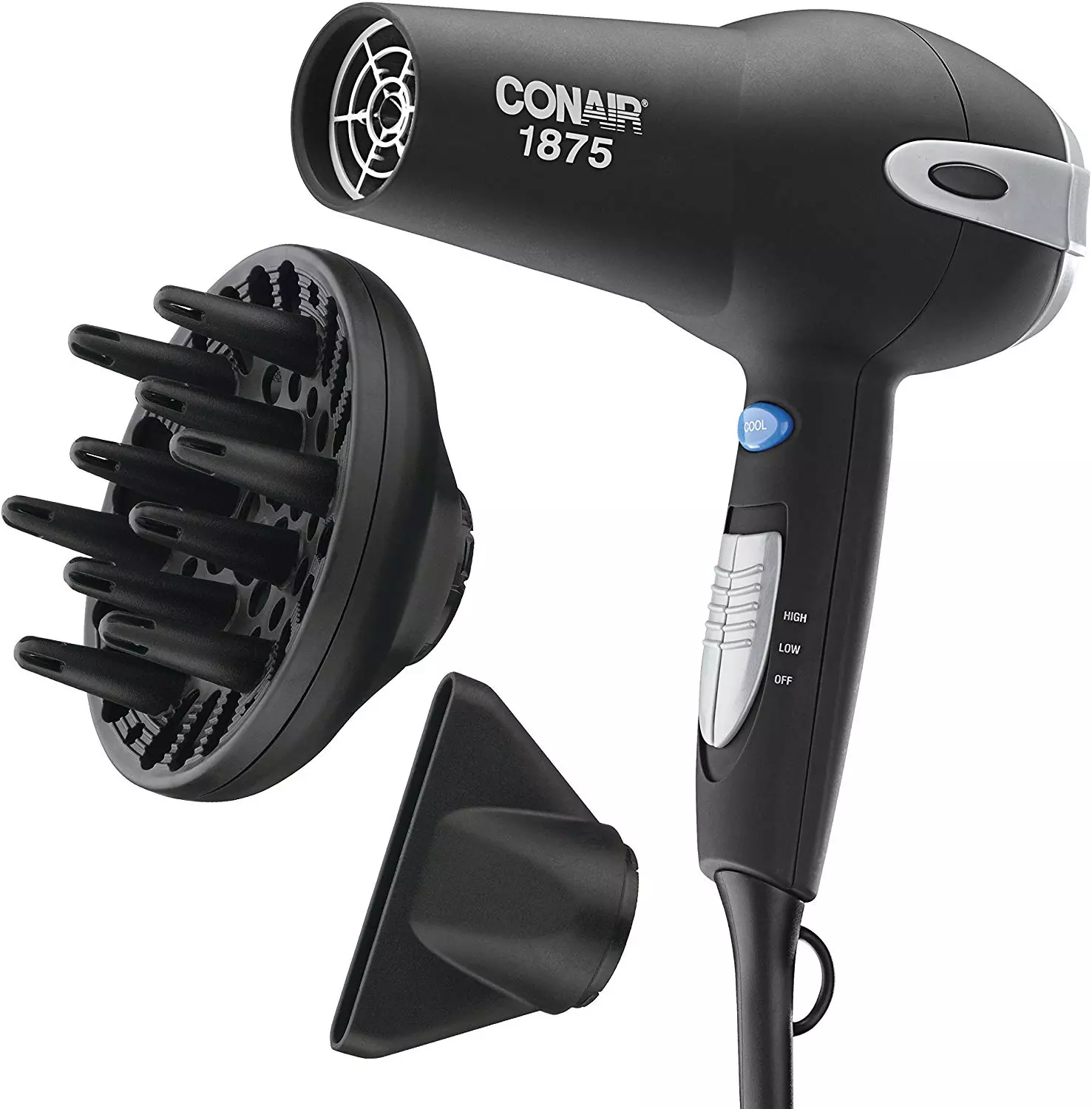 The gadget is ideal for straight, wavy and curly hair as well, thanks to the concentrator and diffuser. Also, it's easy to clean all the units, which can be extremely useful. It comes with advanced technology, so your hair will be dry faster. Also, it offers variable speed and heat settings. The tourmaline technology will protect your hair.
Pros:
Reasonable price
Comes with different accessories
Cons:
It could be quicker
After the appliance gets hot some accessories can fall out
7. BaBylissPRO Ceramix Xtreme Dryer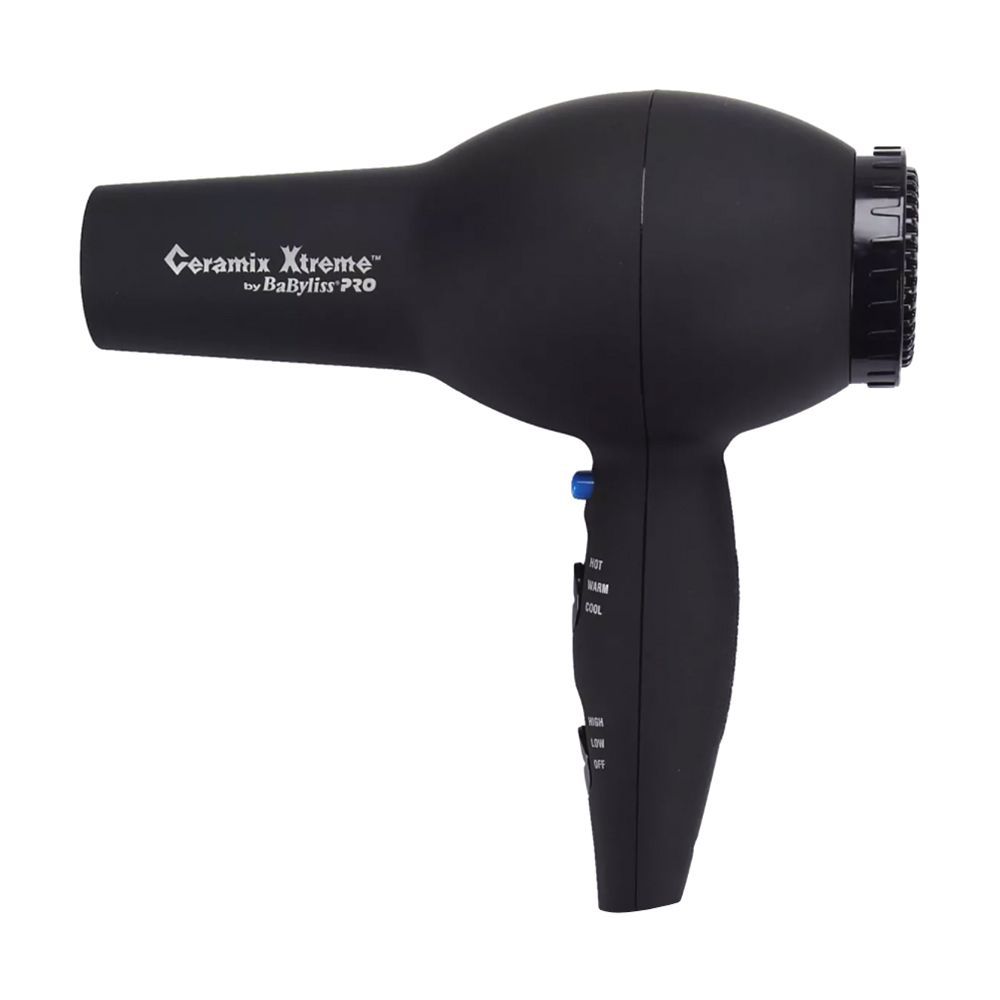 The fantastic thing about this device is that it suits any hair, thanks to the speed and heat settings. Also, it comes with ceramic technology and 2000 watts of drying power. The main goal of this device is to dry your hair quickly and without damage. We have to mention that the BaByliss PRO had a professional and powerful motor, which makes the device impressive. Besides, it comes with 6 different settings.
Pros:
It's easy to clean it
Comes with a concentrator nozzle
Cons:
The holder can get hot
It heavier than other gadgets
8. INFINITI PRO BY CONAIR 1875 Watt Salon Performance AC Motor Styling Tool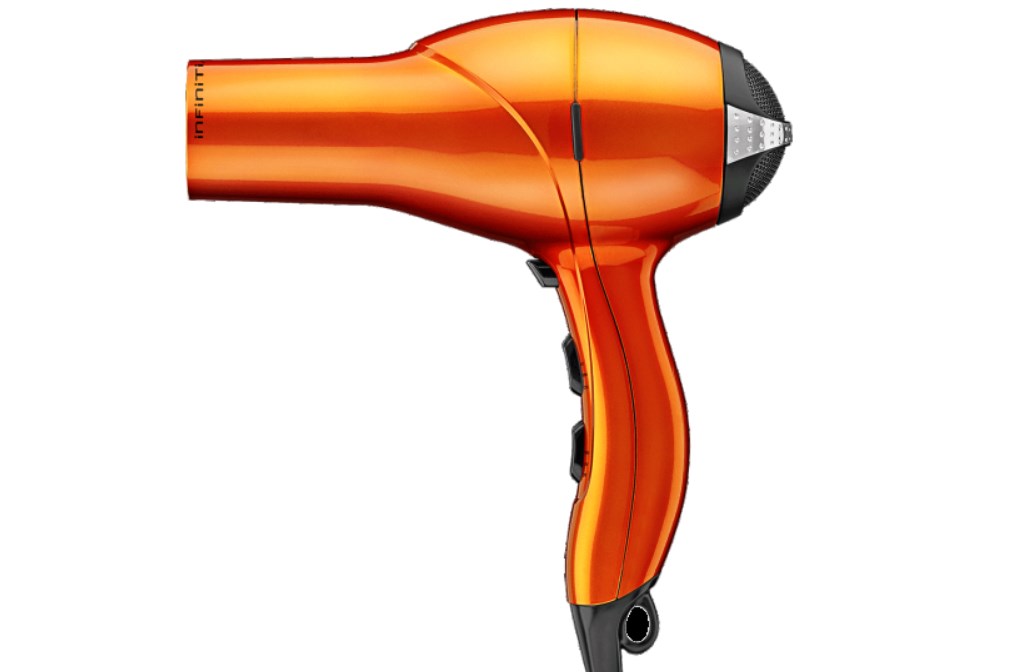 Thanks to the ionic technology, the device removes frizz and protects hair from the damage. When we compare it with other dryers, we can notice that INFINITI PRO BY CONAIR makes 75% less frizz. It comes with a reasonable price and at the same time, offers different accessories such as concentrator and diffuser. The appliance provides a drying power of 1875 watts, and it's in orange color.
Pros:
It can be used for all kinds of hair
Comes with accessories
Good price
Professional motor
Cons:
It can't be folded up
It's not dual voltage
9. Revlon 1875W Infrared Hair Dryer with Hair Clips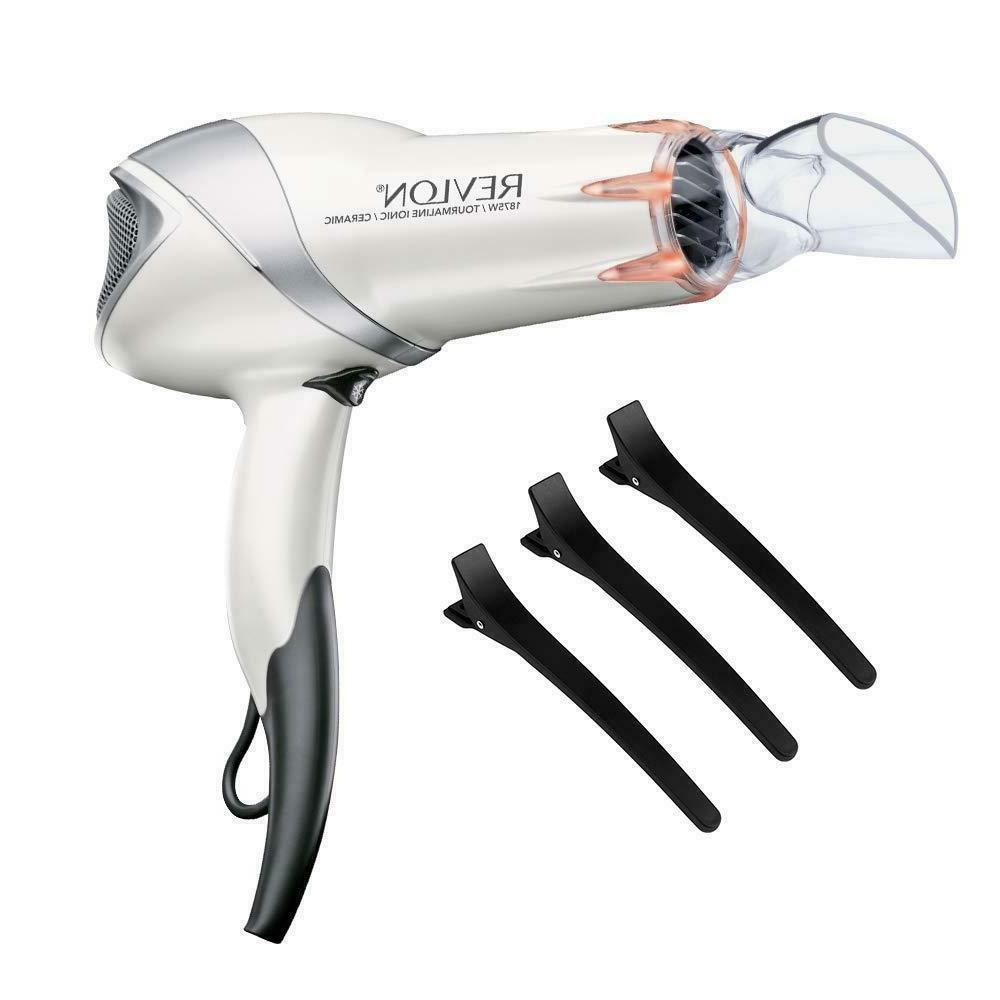 In this package, you will not get only a hairdryer but also a concentrator nozzle, hair clips, and a diffuser, which means you can use it for all types of hair. Thanks to infrared technology, your hair will be safe, and it will be dry for a short time. It offers tourmaline technology and a drying power of 1875 watts. It's important to mention that the device is easy for use, and it doesn't weigh a lot.
Pros:
Offers accessories, Infrared
Cons:
It's not dual voltage, It's not suitable for travels because it's big
10. Revlon 1875W Compact & Lightweight Hair Dryer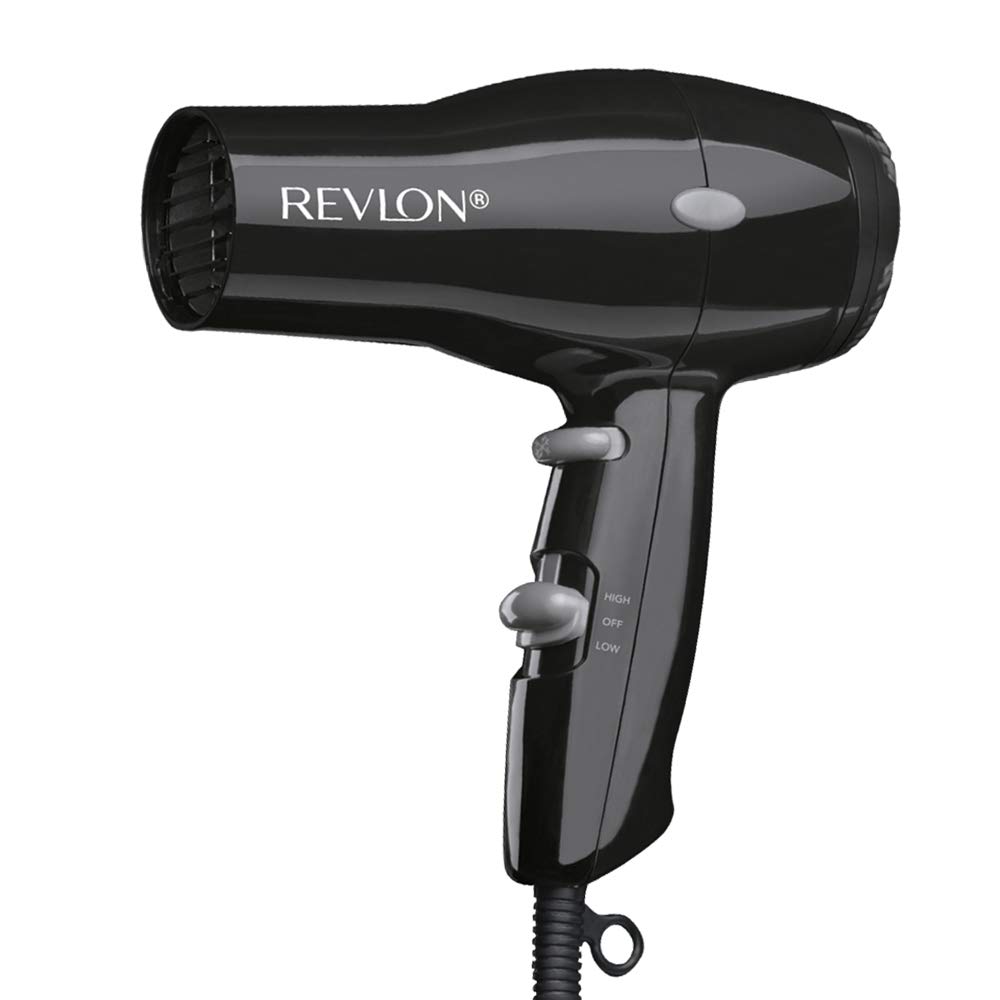 If you need a hairdryer with simple features and to have a fantastic price, then you should consider Revlon 1875W. It offers 2-speed options, and it's suitable for different types of hair. Besides, it's easy to clean it, which is a useful feature. If you decide to buy this gadget, you can choose in what color you want it as it comes in three options.
Pros:
Simple controls, It's small
Cons:
Now when you read our list, you can decide which appliance will be your choice. We can assure you that each device on the list is impressive. We hope our list helped you.