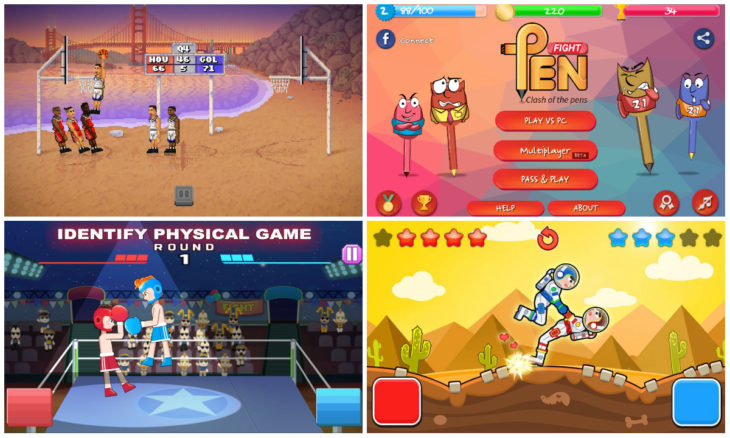 10 Best Two-Player Games for Android and iOS in 2023
It is always more fun to play games with your friends. Nowadays you can do it through your phone as there is a variety of entertaining and exciting games to play with other people. It is always fun to share the gaming experience with someone else and immerse in a slight competition.
We have found the top ten games to play with your friends that are available in 2023. Take a look at our list and see what game will you try to play first.
1. Challenge Your friends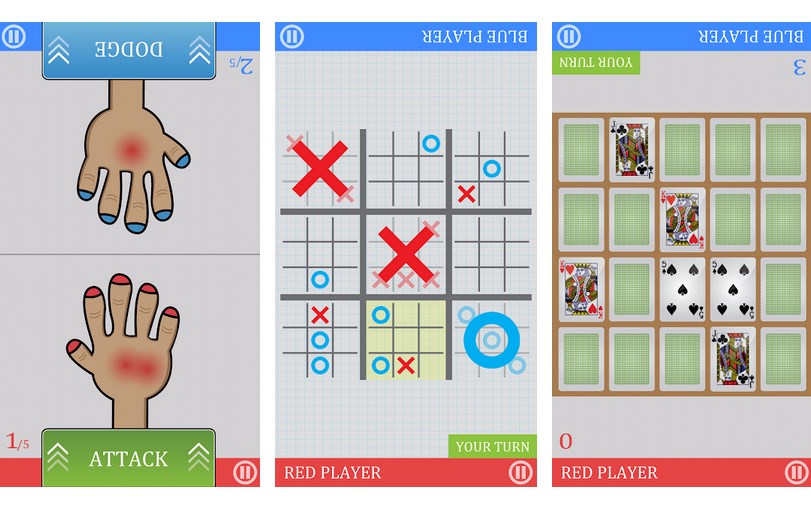 Available for both iOS and Android users, Challenge Your Friends doesn't require an internet connection. You get to play pong, memory, checkers and many other fun games with your friends.
2. Royal 3D Chess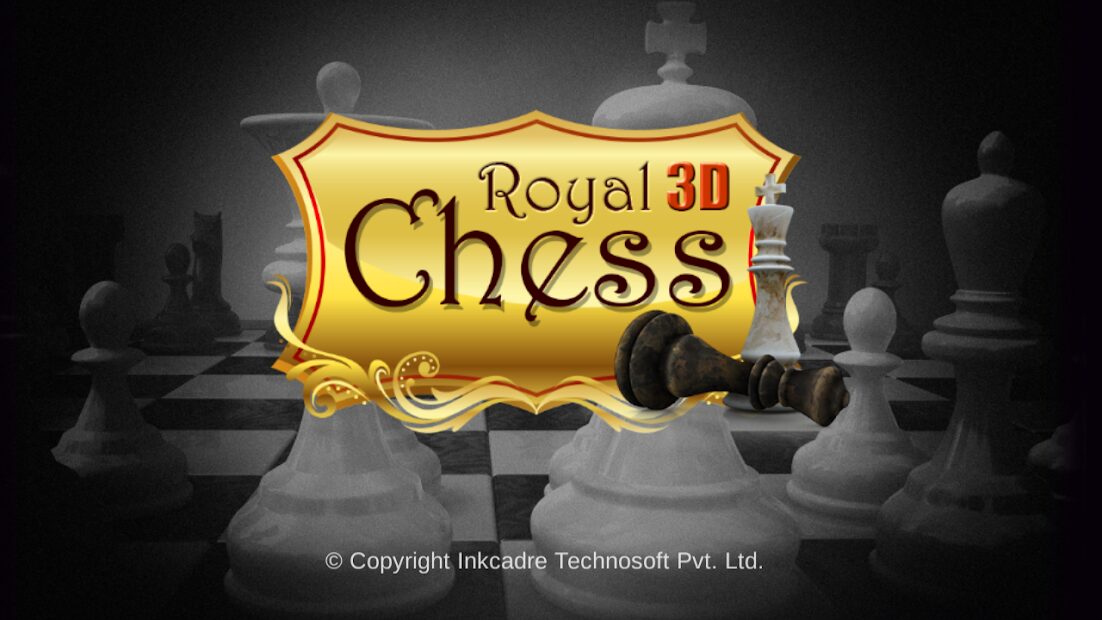 Chess has always been fun to play, and it requires two people to play it. Inkcadre Inc created Royal 3D Chess for you and your friend to play. It is entirely free, and if you are a fan of board strategy games, then you should download this game. If you don't have anybody around to pay for it with you, you can always play with computer. That way, you can even learn how to play chess better and beat your opponents every time you get your hands on the figures.
3. Red Hands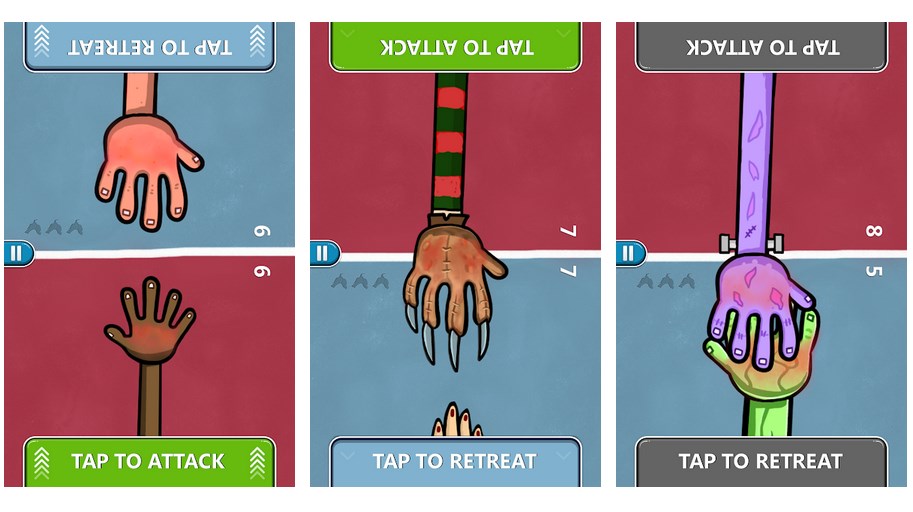 You know that Red Hands require two people to play. Now you get to play it with your friends and not experience that terrible pain that you get when you are challenged with another person. Having sharp reflexes are required to play this game and win it. One player is the attacker, and the other is a defender. To attack and retract the hand, you just tap once on the screen. If the defender accidentally taps three times due to the fear, the attacker gets one free attack available.
4. Bouncy Basketball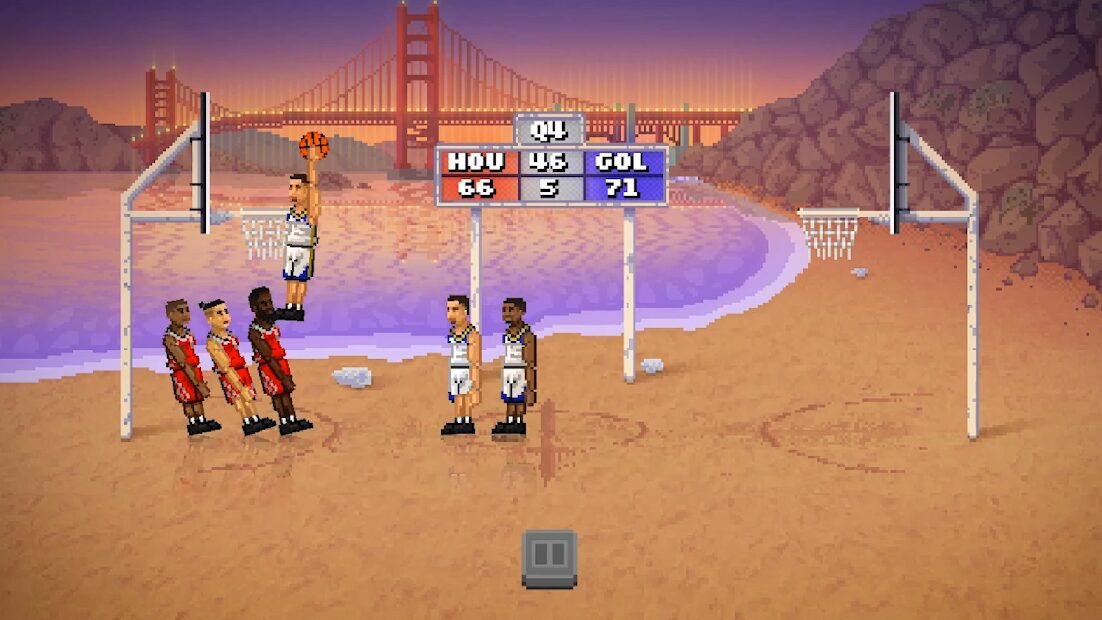 Dreamon Studios created this fun game, and every fan of basketball will have tremendous fun playing it. The design is excellent, and the pixel art is very interesting. There is an option of one-player as well as two-player mode. You need to score five points to win, and many users have been praising this game.
5. Glow Hockey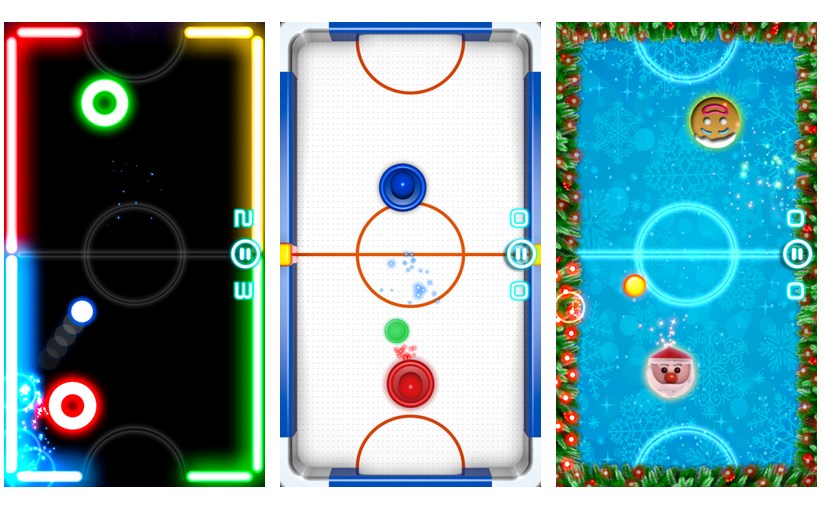 Another sports game, this time it is about hockey. National Ariyatrakool is the developer behind Glow Hockey, and it is available for both iOS and Android users. You can play either with real people or with a computer if no one else is around to play. Four selectable paddles and pucks are included in the game, as well as four difficulty levels.
6. Wrestle Jump Man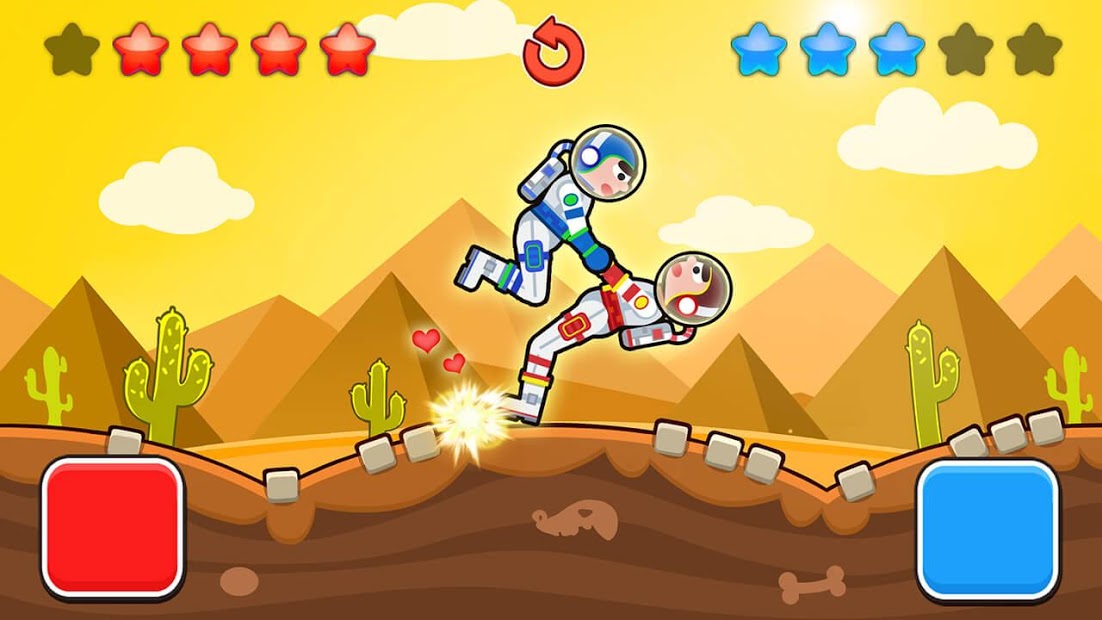 Incredible fun and entertaining and wrestling fans will find this game funny and enjoyable. You are battling your friends, and you even get to hit your opponent with rollover in the air. You can also control your legs by clicking on a key found on the display of your mobile phone.
7. Stickman Archer Fight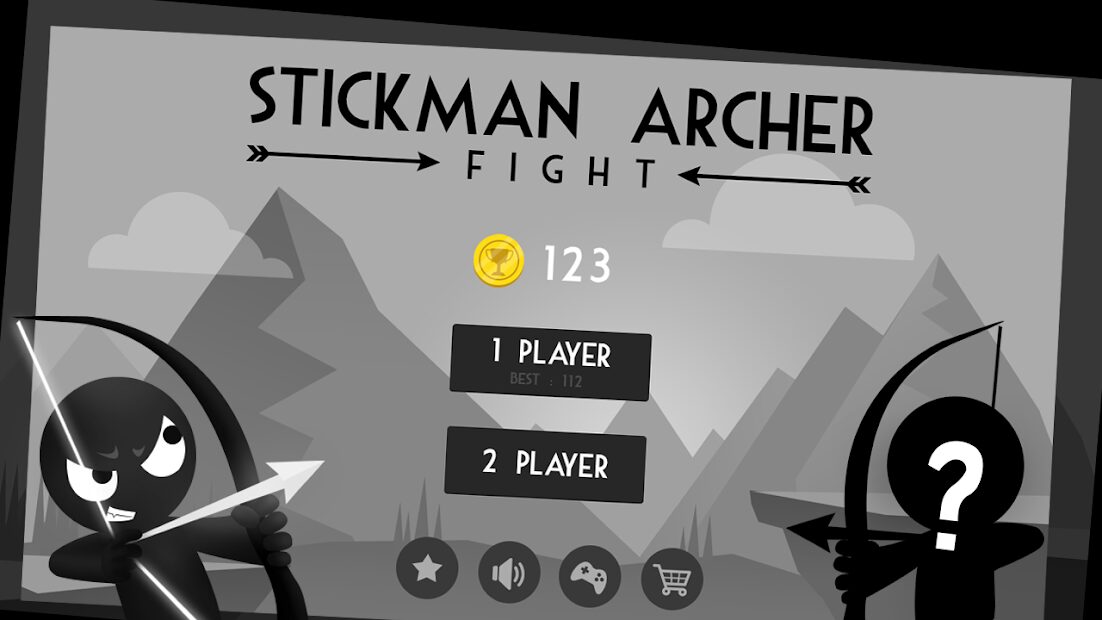 This is a two-player shooting game. You just aim and shoot, but you will need to rethink your decisions twice to win the game. You are trying to hit the opponent's stickman, and you are doing that by dragging and dropping with your finger. You find the target and start shooting. You get different points for shooting at different things. For example, hitting the opponent in the head once kills him, and you score points. You need two hits in the torso to kill the enemy stickman, or two hits in the leg or the arm. Several levels are included in this game.
8. Pen Fight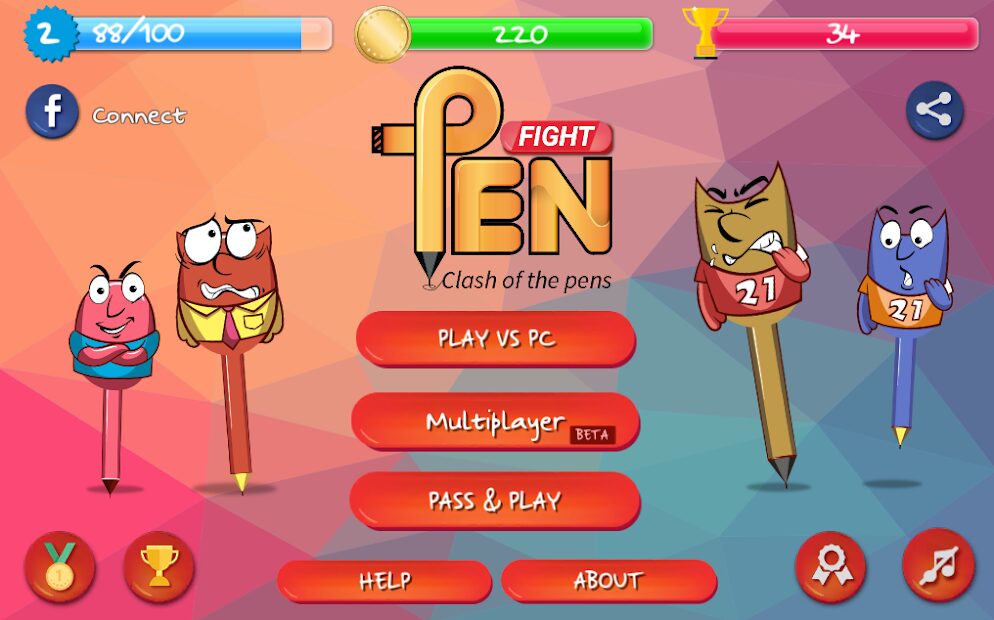 Remember those fun times when you battled your childhood friend with just pens and pencils? Well, now you can do it again, but this time on your Android or iOS. There are multiple levels in the game, each one harder to pass. A variety of pens is also available, and the graphics are great too.
9. Tic Tac Toe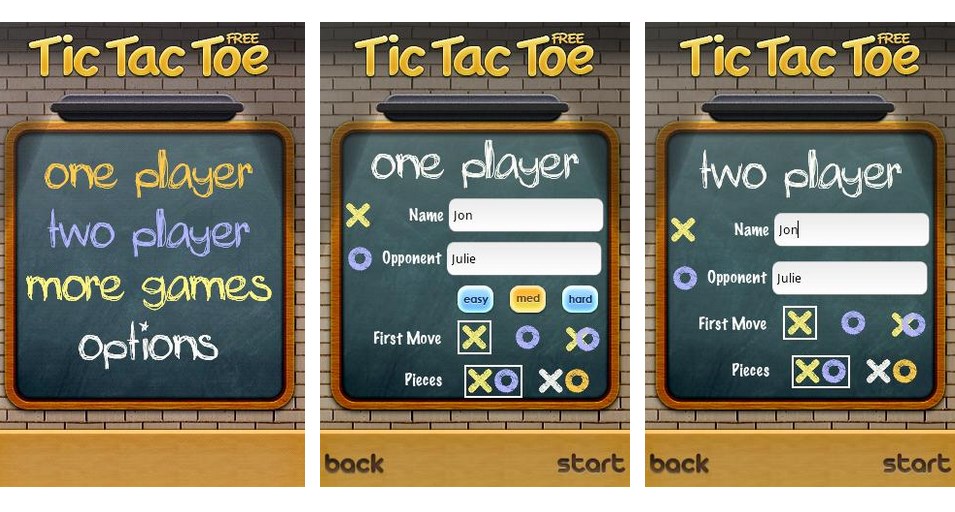 Tic Tac Toe was always a fun game to play. Optime Software LLC is the developer behind this game, and if you don't have anyone around to play with, you can play it with computer. What is bad about this game is that you have to have an internet connection, but it is a delightful game to pass the time with your friends.
10. Boxing Amazing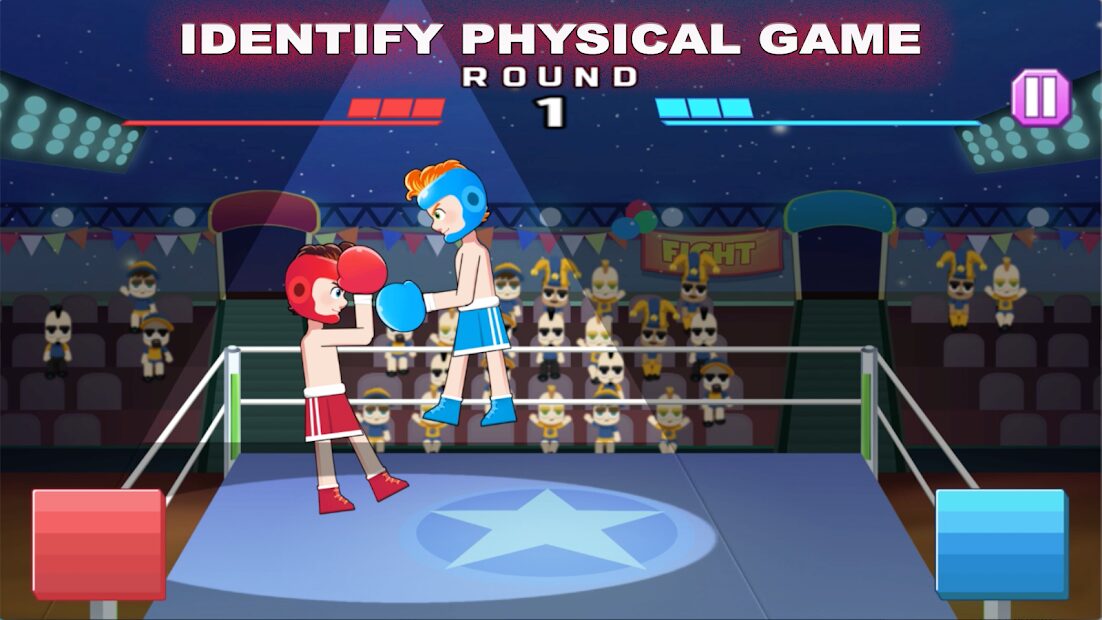 Another sports game. It is inspired by real boxing, and it is free to play. There is one and two-player modes available, and you can jump, punch, and knockout. You get five rounds to try and beat your opponent by hitting him on the head.