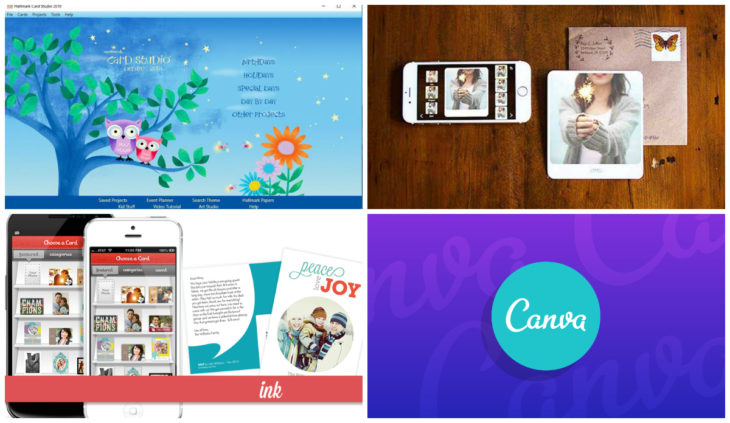 10 Best Greeting Cards Software in 2023
Greeting cards are still trendy, and with modern technology now, you can create, print, and send your own greeting card. In 2019 many more greeting cards software have come out, and we have tried to gather all the information we could find to create a list of the top 10 greeting cards software in 2023.
We invite you to take a look at our list and see if you can find something you like.
1. Print Artist 25 Platinum
This program is easy to use, and you can go wild with your creativity. You can import images, clip art, and even artwork. There are over 28,000 templates that you can use for many things, like calendars, T-shirts, invitations, and even gift cases. For holidays you have around 370,000 graphic covers.
With Artist 25 Platinum, you can edit some other cards that have been previously created, or you can start from the blank canvas. Editing tools are great as this software can remove blemishes, add filters, or adjust colors. However, there isn't any prewritten text that you can use, and the icons are small and unlabeled. Despite that, this is an overall best program for creativity and greeting cards. In the Print Artist 25 Platinum sharing option is included, and you can export your work to Facebook, YouTube, and even through email. You can add sounds and music if you want to your greeting card.
In case you are experiencing some troubles with the program, tutorials are available as we as customer support.
2. Canva
Despite been created in 2012, it is still a useful and excellent program even in 2019. If you are interested in creating something amazing with no trouble at all, you can do it on a free version. If you something extraordinary, for just $12.95, you will get 50,000 templates and 300,000 images to choose from to create your greeting card, amongst other things.
The downside to this program is that the company that created it wanted to make the program as easy as it can be to use it. Therefore, there aren't any editing tools included, like photo repair or red-eye reduction, so keep that in mind. Unlike the previous program, you are not going to get to add sound and music in your design, but the help section on the company's website is fantastic.
3. Hallmark Card Studio Deluxe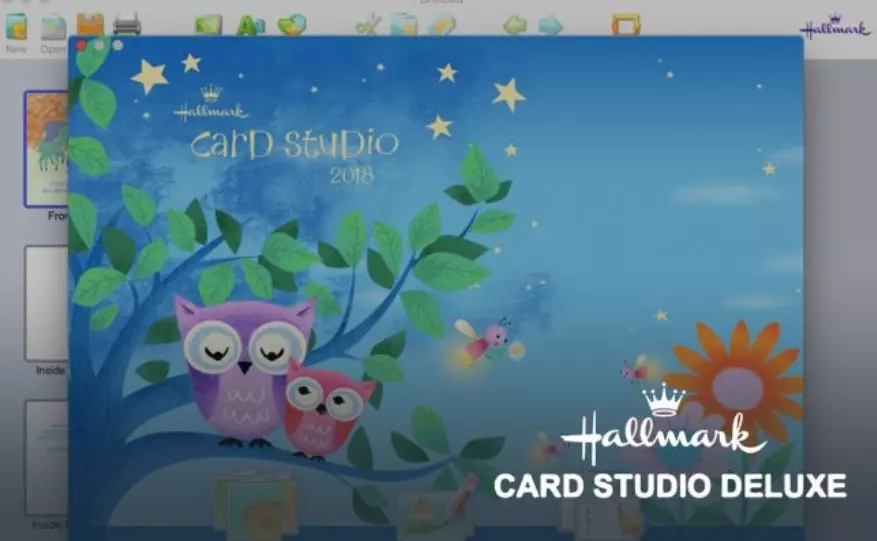 This is the best program for beginners. There are various graphics and templates, and it has prewritten phrases that you can use. Etiquette tips are included in the program, too, which is more than helpful when creating suitable content.
Since this is intended for beginners, there are tutorials in every step in the making, so don't worry. Photo editing is also fantastic, and your greeting card is for sure to come out fantastic. You can import sounds and music, and when you are done creating, you can share and upload your work on Facebook, YouTube, and email. Customer support is also available, and the firm has its FAQ page.
4. Print Artist Gold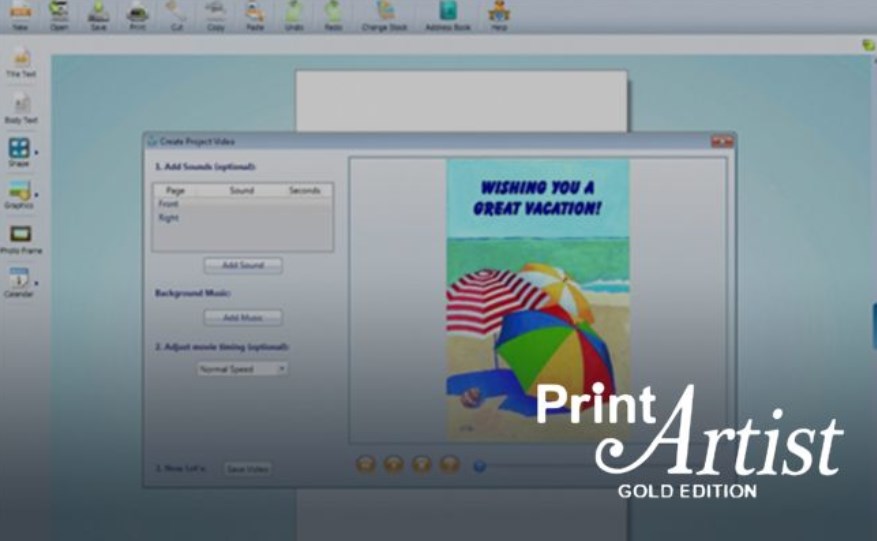 Print Artist Gold created its program with its primary focus on sharing the content online. In addition to this, you get the ability to record your voice and put it in your creation. There are over 15,000 templates, but it doesn't have prewritten text.
5. PrintMaster Platinum
This greeting card software is intended for designers. Therefore, editing and designing tools are fantastic, and there are over 150,000 graphics and almost 5,000 templates. If you like to have fun with your creativity and are a designer too, you will be more than delighted with this program.
If you think that the designing tools are enough for you, you can always import your own. You can create calendars and invitations with this program, but the clip art has low quality.
6. Photo Explosion Deluxe Version 5 – Windows
Its primary purpose isn't making greetings cards, but it can work wonders for that too. Photo Explosion Deluxe Version 5 is for Windows only, and you get over thousands of graphics and templates included in this program. You can import pictured and play with them with various designer tools, and you can change the background of your images. This software also offers you the ability to share and upload your work to Facebook, YouTube, and email.
7. Nova Development US Studio Deluxe 2018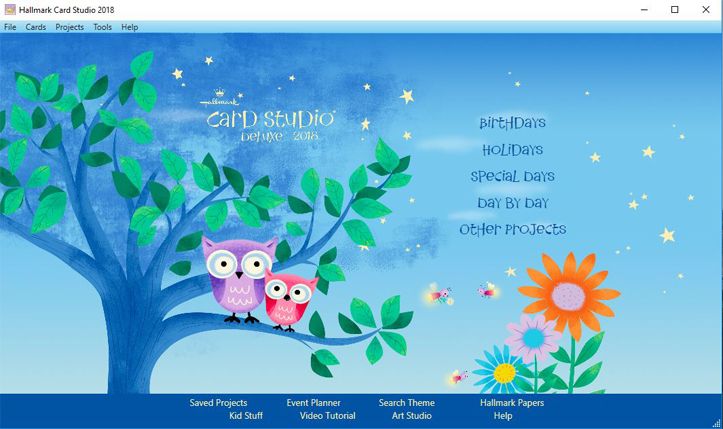 It is from 2018, but it is still available today, and the reason why we placed it on our list is simply that it is a fantastic greeting card software. You get over 18,000 premium clip art pictures and more than 10,000 Hallmark phrases ad sentiments that you can place on your card. You can create a calendar as well, and even photo frames. After you are done, upload and share your creative content online.
This is considered still to be the most popular greeting card software, and if you decide to go with it, you won't be disappointed.
8. PrintMaster 2012 Platinum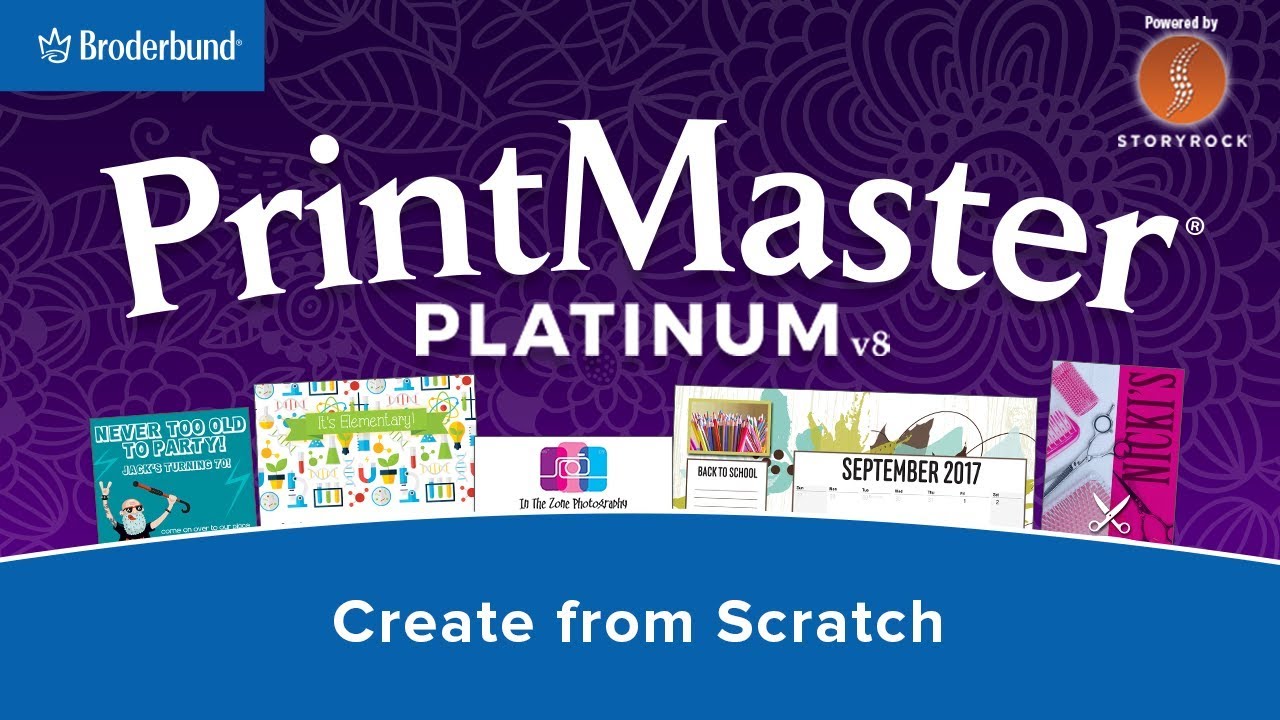 It is from seven years ago, but it is still considered as one of the best greeting card software today. There are 3,000 templates included and over 100,000 clip-art. A wizard from the program is there to help you through the process of creating a card, and it helps when you decide to print your work, as it has everything perfectly lined up.
Iron-on printing is also one of the fantastic features this program has, and it is the best budget greeting software in 2019.
9. Felt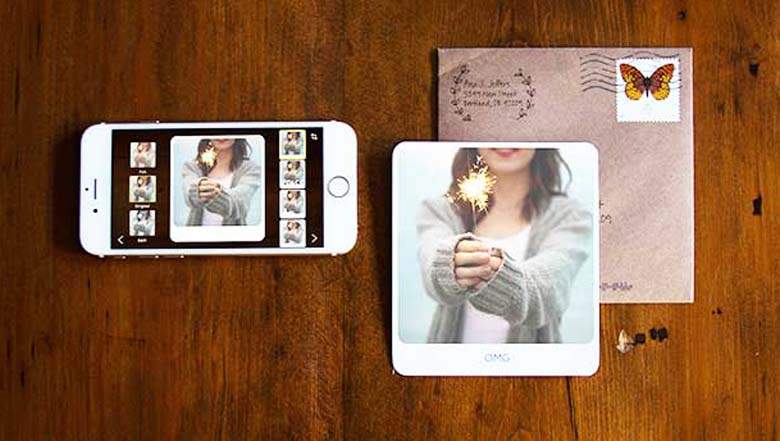 Since it is 2019, many are using their mobile phones to get the job done. Therefore, there are also some designing tools and apps that are intended for creating a greeting card through your Android or iOS. Felt is one of them. There are plenty of styles and features that are pre-made, and you can use your images to create a greeting card. You can even write by hand, as there is a tool that helps you do that. The bad thing is that you have to pay for every feature this app offers, so pay that in mind.
10. Ink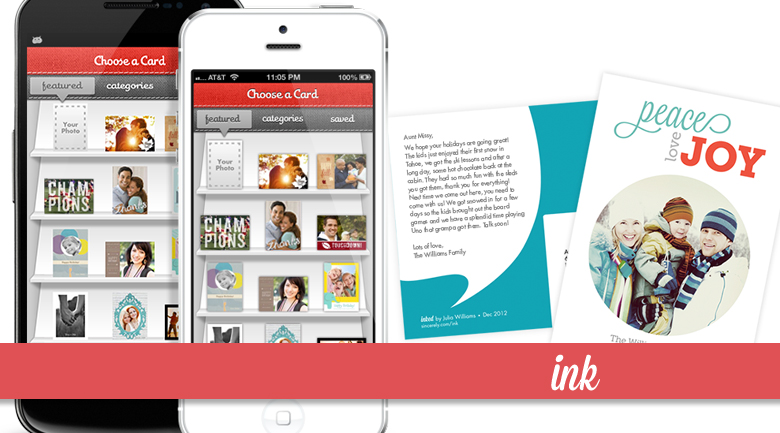 Ink is also for both Android and iOS. If you are in a hurry, this app is the best for that. You can purchase a greeting card online that you created on the app. It doesn't offer that much room for creativity, and that is why it is said to be the best app for when you are trying to find something quickly to send.