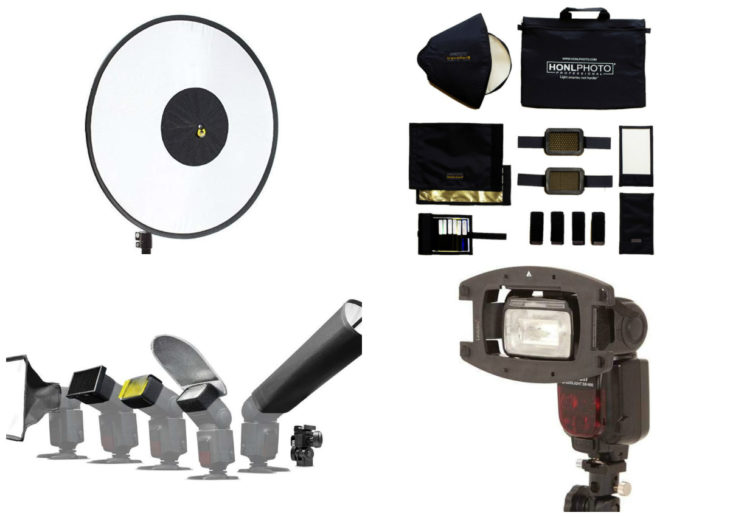 8 Best Diffusers, Modifiers, and Softboxes for the Speedlight in 2023
If you want to take some good photos and with good lightening, then you will probably need a good flash diffuser. Besides, it would be great to have a softbox and modifier.
There are different types of flash diffusers, but the most popular is soften light or softbox. Also, there are many attachments, such as a snoot, a colored gel, and many more.
We did a research and made a list of the 8 best Diffusers, Modifiers, and Softboxes that you can find on the market in 2023. Take a look.
1. Rogue FlashBender 2 Portable Lighting Kit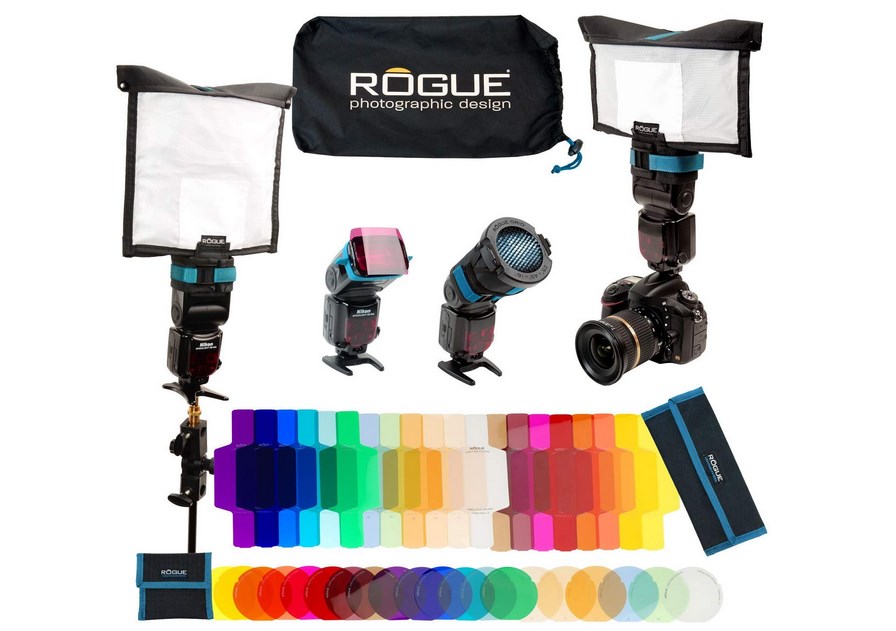 Modifiers in this kit have a fantastic construction, and that means that the panel can transform to be a reflector, a card, or a snoot. In this package, you will get a diffuser and one more FlashBender. With the honeycomb grid modifier, you will get the possibility to get better light. It's important to mention that all the modifiers can be quickly attached. Also, with the Rogue kit, you will have an opportunity to be creative. In this package, you will get small and large reflector, small and large diffusion panel, 20 flash gels, 20 grid gels, 3-in-1 flash grid, and traveling bag.
Pros: It's versatile, Great design, Amazing quality
Cons: Illumination could be softer
2. Spiffy Gear Light Blaster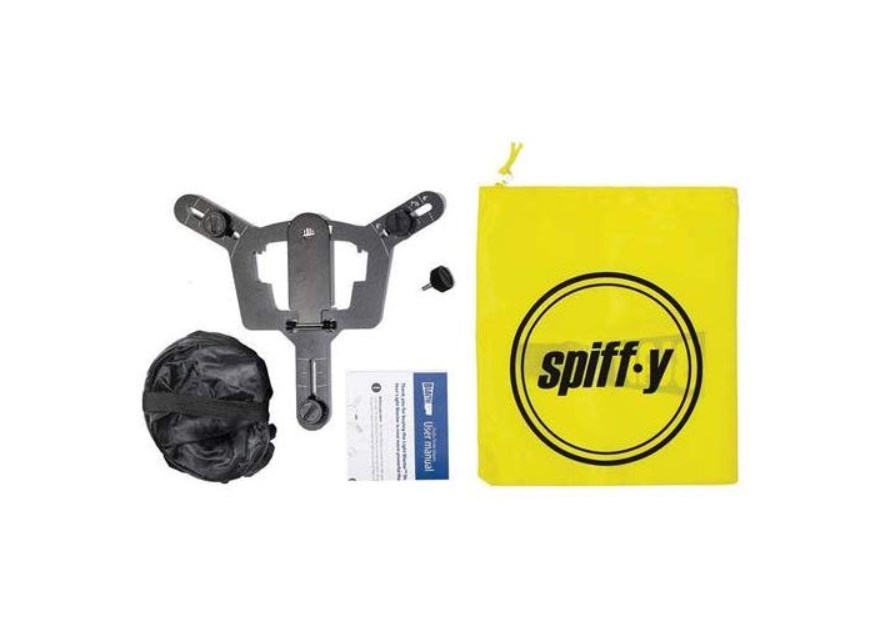 If you want to make your portraits better and to put on the back some fantastic backdrops, then probably this will be your best choice. After you place the Light Blaster on the flashgun, you will get projected any picture or pattern. Besides, you can buy packs with different scenes or wings. With this device, it's easy to take control of the focus and images. Sadly, the Light Blaster is suitable only for Canon EF, and for Nikon F, you will have to buy additional items. Also, the price is a little higher as it's made from plastic. However, this is still a fantastic way to make your portrait better.
Pros: Projection spread is controllable, Great backdrop effect
Cons: To have additional transparencies you will have to pay the extra money, Works only for Canon Ef
3. MagMod Professional Flash Kit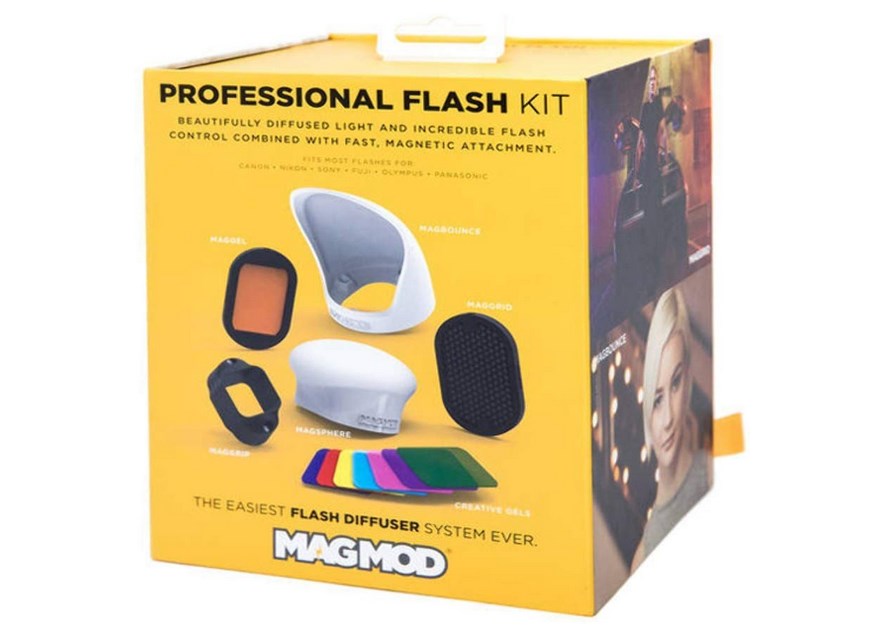 The fantastic thing about this device is that you will not need straps as it comes with MagGrip mount. Inside of the silicone mount, you can find magnets that make mounting simple. It's up to you whether you want to buy them separately or in the pack of eight. To get the softest illumination, you will have to use MagSphere flash diffuser. If you keep your flashgun on a decent height, then you can get enough light. It's important to mention that MagMod comes with a MagBounce modifier that gives an excellent flash coverage, but it's also small. The modifier is impressive for the outdoors. With this package, you will also get eight colors, which have fantastic quality. Also, it comes with a grid that will provide more focus on light.
Pros: Impressive modifiers, It's easy to use
Cons: MagGrip is tough to apply, Light softening is not great
4. RoundFlash Ring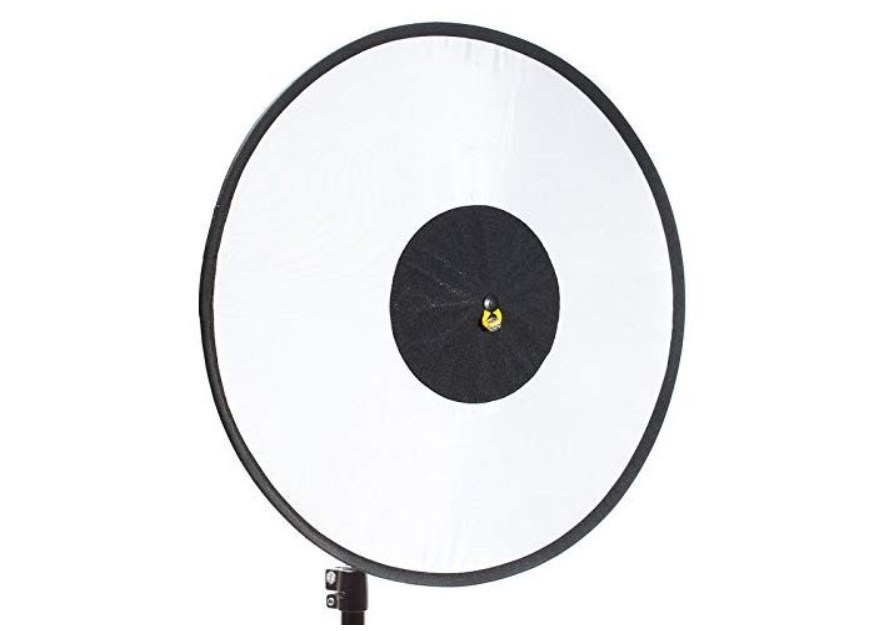 Even though the Ring is quite big, it's an excellent addition to your camera. The slight softening that you will get with the device will leave you speechless. Thanks to the construction that is made from fabrics, RoundFlash Ring can easily be packed. Also, it's suitable if you travel a lot because you can move it around. The great thing about the device is that the set-up is effortless. Besides, it comes with cables that make your connection with the camera secure. It's not simple to access the focus and zoom, but it's still a fantastic deal to buy it.
Pros: Excellent light softness, It comes with reasonable price, It's easy to travel with it
Cons: It's big, It can block sensors
5. Lastolite Strobo Kit Direct to Flashgun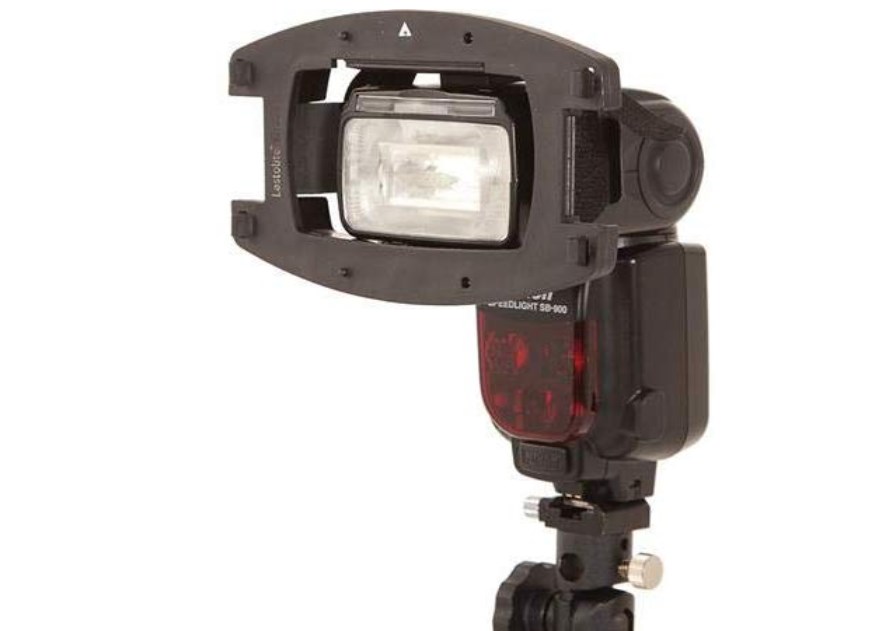 The package contains excellent modifiers. Besides, you will get two mounts that you can put directly on the flashgun and a bracket that you can use out of the camera. The modifier can be attached easily thanks to the Velcro strap. Also, inside of the mount, you can find magnets that are also useful. The attachment that is included is a perfect fit for Nikon SB flash. If you decide to buy this kit, you will get a 2-stop ND filter, grid modifiers, various gels for cooling and coloring effects, and a frosting filter.
Pros: Amazing mounting system
Cons: In the package, the softening light is not included, To have a perfect performance, you will have to buy some extra modifiers
6. Hähnel Universal Flash Accessory Kit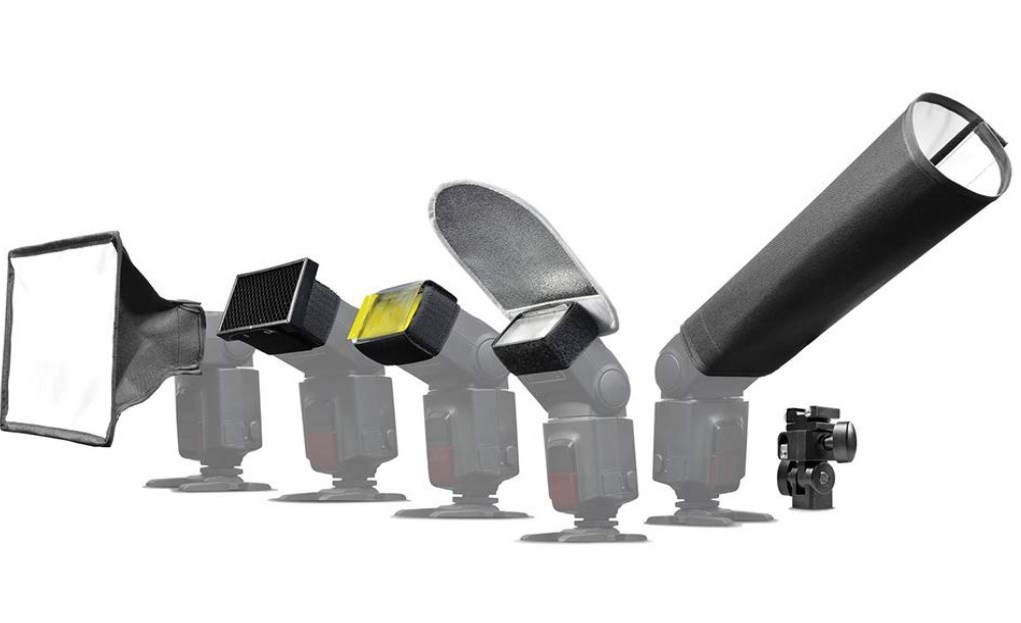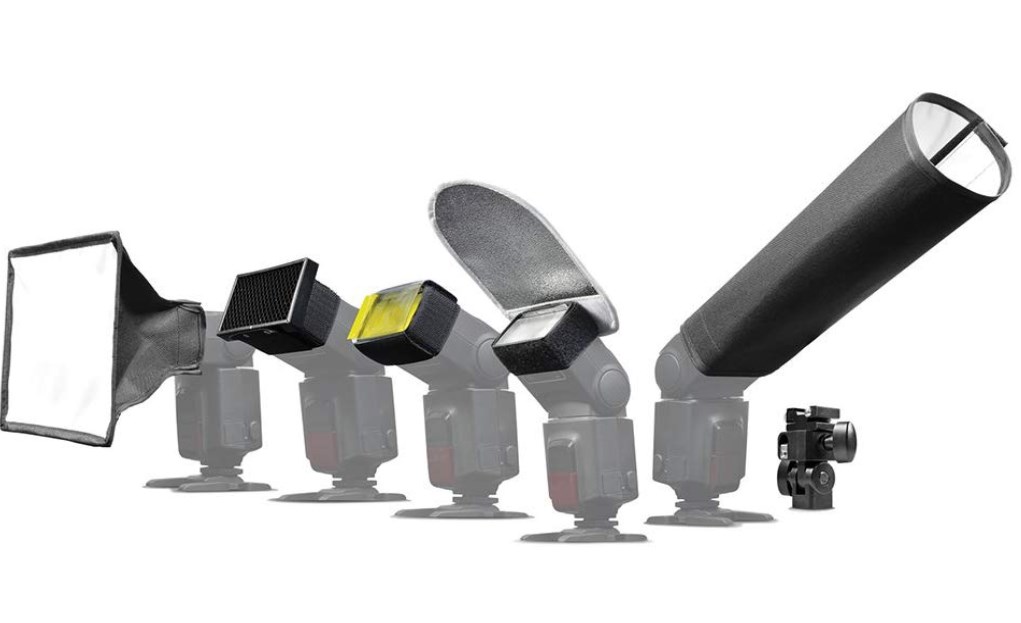 The Hahnel device is one of the cheapest kits that you can find on the market. However, it's an incredible device that can offer a lot. In the package, it is included a lot of attachments such as softbox, different color gels, a small panel, honeycomb grid, and a lot more. With the Velcro strap, the accessories can be easily put on your device, which will make your job a lot easier. The price of the device is lower, but the quality of the photos that you will get will also have average quality. If you need to take some professional pictures, then maybe you should consider some other kit.
Pros: Cheap, Different modifiers are included
Cons: Honeycomb and softbox are not amazing
7. Calumet Speedlight Modifier System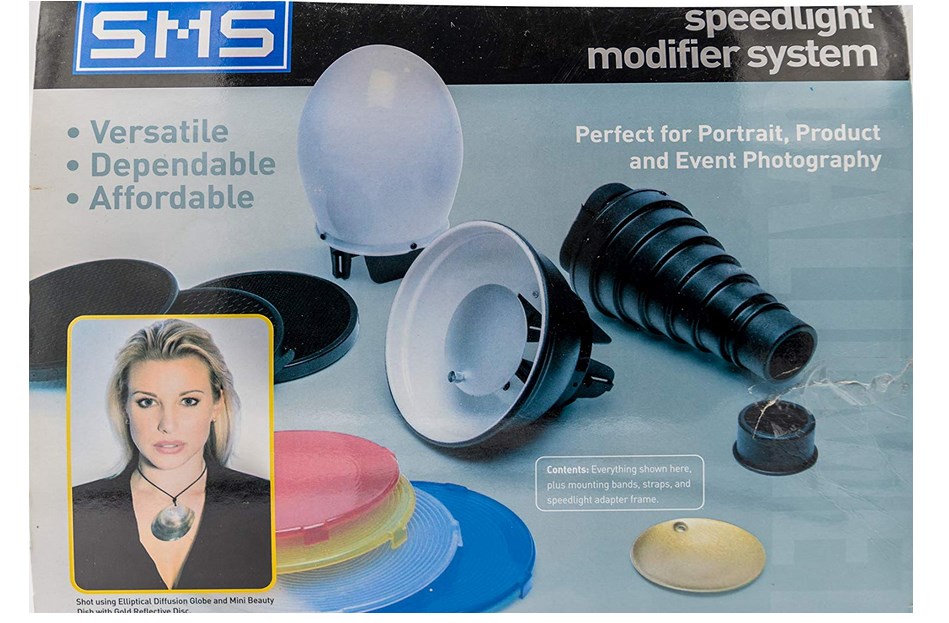 The kit comes with a lot of attachments. Some of them are snoot for focusing, beauty dish to make portraits better, and softening light diffuser. The package will bring you amazing soft light. Also, in the Calumet System, you will get a metal dish and silver and gold discs. All of these attachments can deliver fresh and warm colors. However, this is the best option if you work in a home studio, but it's not suitable if you work at other locations.
Pros: Good price
Cons: The attachments are huge
8. Honl Photo 16 Piece Master Flash Kit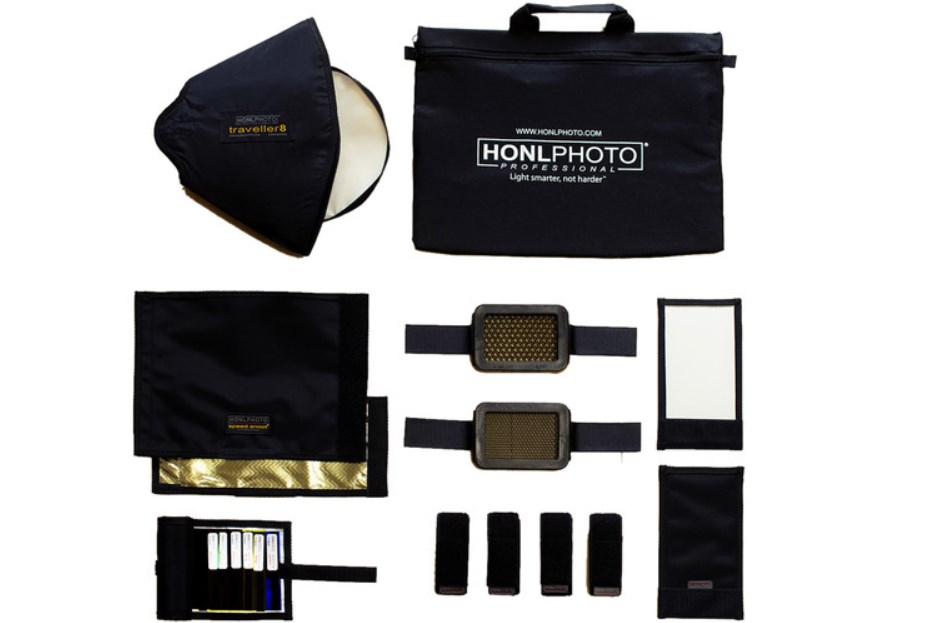 With the flash kit, you can have amazing diffusing light thanks to the impressive Softbook. Even though grids are not secure, modifiers are easy to attach. The good thing is that the whole package is suitable for traveling, as it can be packed easily. In the kit, there are various parts included: roll-up snoots, grid attachments, a softbox, and a lot more.
Pros: Various option of modifiers
Cons: The package is expensive
As you can see, you can find a lot of great offers that will help you to make your photos better. Consider our list and make a decision about which kit will be the best option for you.