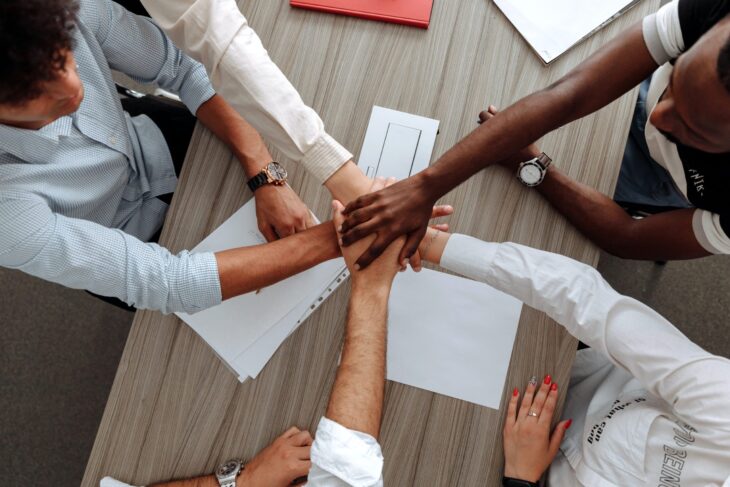 Unleashing B2B Advertising Strategies for Maximum Impact
The advent of the digital age has inaugurated a fresh epoch for B2B advertising approaches, primarily propelled by technological progress and the continuously shifting habits of B2B buyers.
The demand for more effective outreach and precise messaging has driven a significant shift in B2B advertising strategies. Originating in the UK but with a worldwide presence, there are a lot of companies that introduce innovative approaches, empowering its clients to maintain a competitive edge.
Influencer Marketing: B2B Growth
There was a time when influencer marketing was the exclusive domain of B2C campaigns. However, its growth in B2B has increased. Within B2B, influencers are more than just popular figures with a bunch of likes—they are trusted voices that wield significant power in swaying industry-specific decision-makers.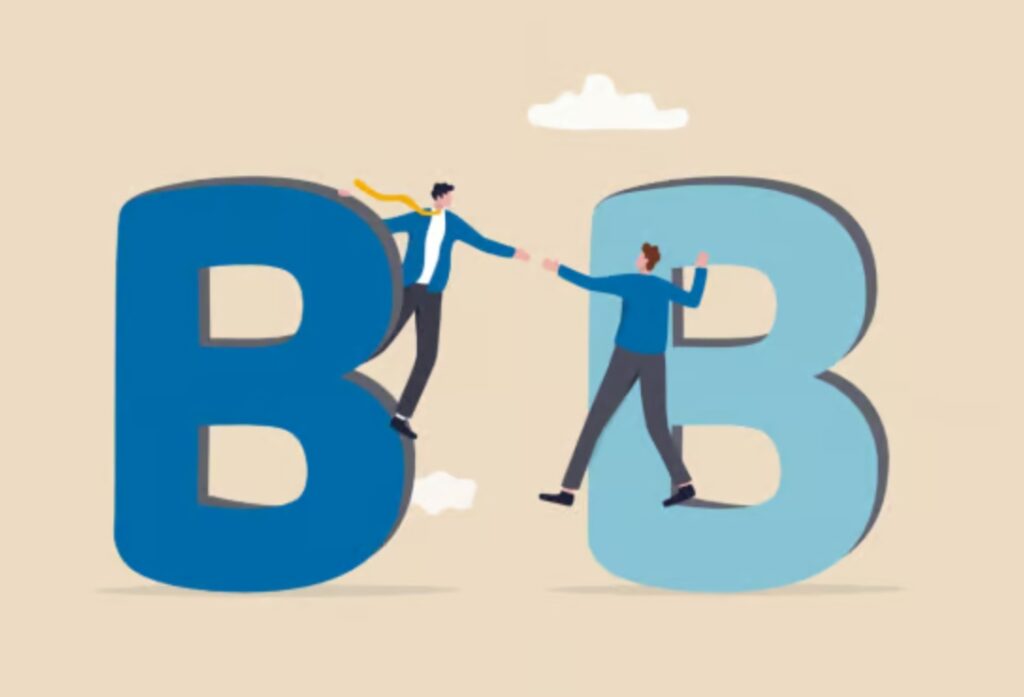 Content Marketing: Undisputed Sovereign of B2B Advertising Tactics
In the arena of B2B advertising, content marketing stands tall, unchallenged. It doesn't merely serve as a promotional tool; it educates and positions brands as thought leaders in their niche. Given the intricate and prolonged nature of decision-making in B2B, content that resonates and offers genuine value can tilt the scales in favour of a buying decision.
Account-Based Marketing (ABM): Personalization at Scale with Bombora
ABM represents a shift from broad campaigns to more personalized targeting. By focusing on specific accounts and customizing messaging, ABM increases the chances of lead conversion rate. This is facilitate with tools like Bombora. When utilised, it is able to run more efficienct ABM strategies, by targeting accounts showing the highest demand for your product/service category by topic.
Advanced Targeting: Geofencing and Geo-Targeting in B2B Advertising
In an era where precision matters more than ever, geofencing and geo-targeting are revolutionizing the B2B advertising landscape. While traditional strategies might cast a wide net in hopes of capturing relevant leads, these advanced targeting methods allow businesses to focus their efforts on specific geographical areas or user behaviors. This is particularly crucial for B2B companies whose products or services cater to niche markets or specific localities.
Geofencing: A Localized Focus
Geofencing uses GPS technology to create a virtual boundary around a particular location. When a device enters this boundary, it triggers the display of your ads. Imagine being able to target a trade show or a competitor's location; you're placing your message right where the decision-makers are, in real-time. This hyper-local approach enables laser-focused campaigns, with potentially higher engagement rates and quicker conversions.
What makes these technologies particularly attractive is their cost-efficiency. Unlike broader campaigns, where a significant portion of your budget might be spent on reaching irrelevant audiences, geofencing and geo-targeting ensure that your advertising dollars are invested more wisely. This contributes to a more favorable ROI, as you're reaching audiences that are more likely to convert, thus lowering your overall customer acquisition costs.
Metrics that Matter: Measuring B2B Advertising ROI
Effective B2B advertising requires precise measurement of outcomes. Marketers can gain insights into the effectiveness of their campaigns through metrics that precisely capture ROI.
By concentrating on key performance indicators that align with business objectives, advertisers can gain a clearer grasp of the value generated by their campaigns. Choosing the right metrics extends beyond just monitoring traffic or conversions. It involves analyzing lead quality, sales cycle duration, customer lifetime value, and more. Understanding of these metrics helps to ensure the optimal allocation of advertising budgets and therefore provides markets a clearer roadmap for future strategy, critical in today's hyper-competitive world.
B2B Paid Media Channels: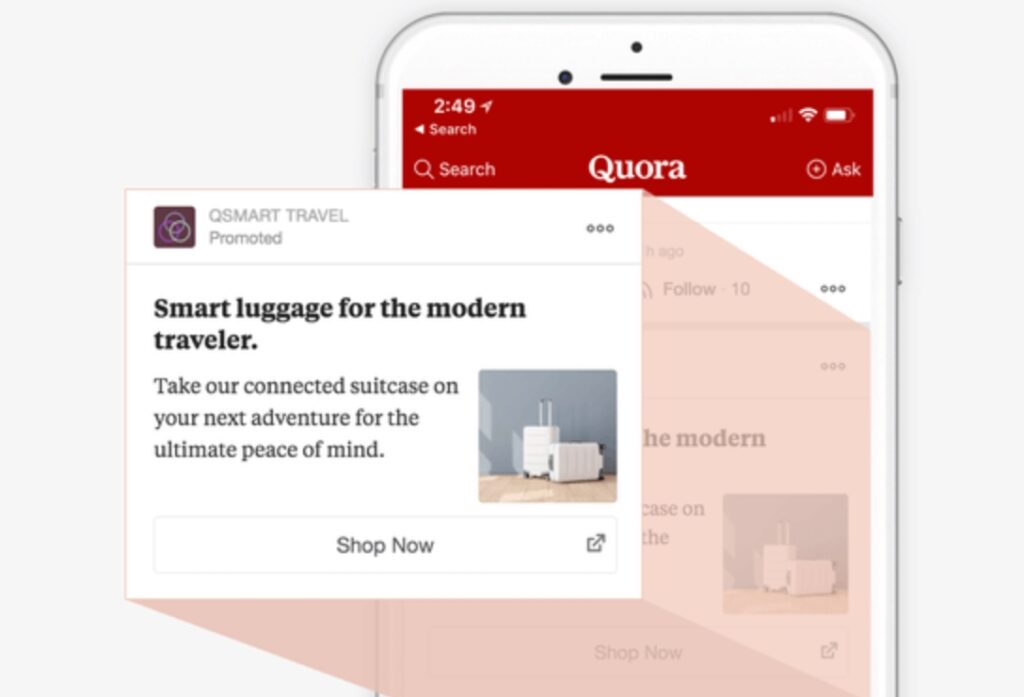 Quora Ads: Super Cool Keyword Targeting You Didn't Even Know Was a Thing
Quora, you know, that place where people ask and answer stuff? Well, it's not just for questions anymore. It's a secret spot for ads too! You can pick out specific questions and topics to show your ads, so they fit right in. This "targeting" thing on Quora is like magic for B2B businesses.
And guess what? People on Quora are like super curious. They're all about digging deep for answers. So, if you put your ads where they belong, you're gonna get a bunch of folks who are seriously interested—Quora's like the new cool kid on the B2B ad block.
Google Ads: The OG That Keeps on Rocking. Here's Why.
You've heard of Google, right? Well, they're not just for searching cat videos. They're like the king of ads too! Google Ads is an essential tool for online ads because it's all about using the right words. You pick keywords, and your ads show up when people look for those words.
It's all about showing up when people are actually searching. If someone types "best sneakers for running," your sneaker ads pop up. It's like mind-reading but for ads. Google Ads is always getting better and smarter, so no wonder it's still a big deal for B2B ads.
LinkedIn: Pricey, But You Can't Skip It
LinkedIn is like a VIP party for professionals and B2B folks. Everyone's dressed up in their career outfits, talking serious business. It's not the cheapest party to get into, but it's totally worth it. Why? 'Cause the people here are the ones who make big decisions and have a major influence in industries.
Sure, putting ads on LinkedIn might cost a bit more than other places, but the crowd here is worth every penny. You can aim your ads straight at decision-makers. It's like a bullseye for targeting that you won't find anywhere else.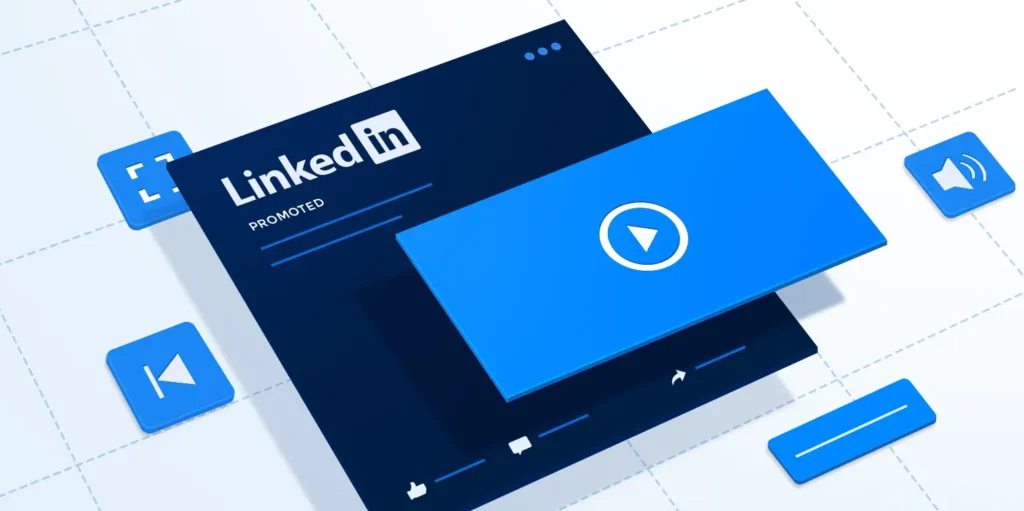 Final Words
The world of B2B advertising is always changing because of cool tech upgrades and how people are doing things differently. To do well here, you've gotta find the sweet spot between using trusted stuff like Google Ads and trying out new stuff like Quora. Advertisers, you've gotta stay flexible, use data smartly, and be up for trying new things as things keep changing. That's how you ensure you get the most bang for your buck when things evolve!