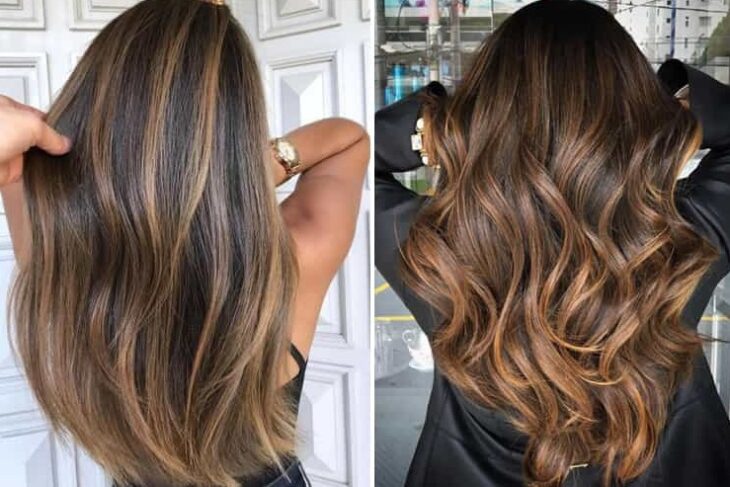 Balayage Hair vs. Highlights – What's the Difference?
Balayage hair, highlights, ombre, sombre – there are so many styles for hair coloring that it's easy to mistake them. This is especially true for the first two ones – many people find it hard to tell the difference between them. In this article, we will dispel any doubts, and explain what distinguishes balayage from highlights.
What is balayage hair?
Balayage has its roots in French (and in your hair roots). It is not a color, nor a style in particular – it's a technique of applying color to your hair. If literally translated, the word would mean "sweep" or "paint", which is quite accurate considering what this method looks like.
Balayage hair is prepared by painting the hair with a brush dipped in a lightener. The colorist applies the lightener with a sweeping motion, without using foils. Instead, cotton or saran strips are used to divide hair sections. With this technique, it is possible to achieve a natural-looking highlight, where the color does not blend.
A great advantage of this technique is that it's versatile. You can choose almost any shade, it goes well with any complexion and is easy to maintain. Though, the further you are from your base color, the more upkeep will your hairstyle need.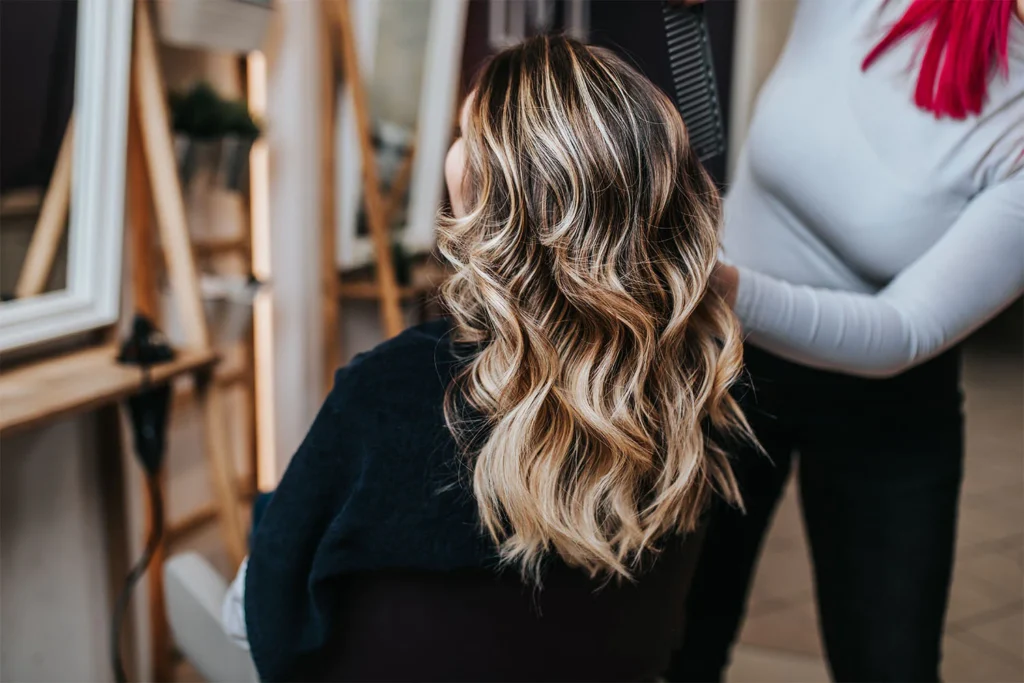 What are highlights
Highlights, similarly to balayage hair, involve lightening some streaks of your hair. This technique involves using soils which divide your hair into sections. Depending on the placement of these soils, you might achieve a more visible, brave look or a slightly softer pattern.
The aim of highlights is to provide contrast – a visible difference between the highlighted streaks of hair and those that did not undergo this technique.
Balayage hair vs. highlights
Since the balayage hair is freely painted, it looks much more natural than highlighted hair. What is more, the former aims at making hair tips lighter and more dense closer to the roots. Highlights are, on the other hand, more regular.
Additionally, balayage leads to longer-lasting results than highlighting. It doesn't mean that highlights are that temporary – they will still survive a couple of months – but a balayage will be fine for much more time.
Finally, highlighted hair stun with much more contrast. Balayage might make your hair lighter, but it won't be as visible at first glance as the highlights. The highlighted streaks are also bigger than the balayage ones, so the choice between these techniques depends purely on your preferences and desired outcome.
The takeaway
Balayage hair are painted with the use of cotton fabric. They look more natural – their gradient resembles the effect of the sunlight. Highlights are bigger, more regular and last only a few months. They underline the contrast between the lightened hair and the base color. Which one is better? It all depends. If you wish to make your hair subtly lighter, choose the balayage; if you'd rather underline your color change, and you have a strictly planned hairstyle, go for the highlights.