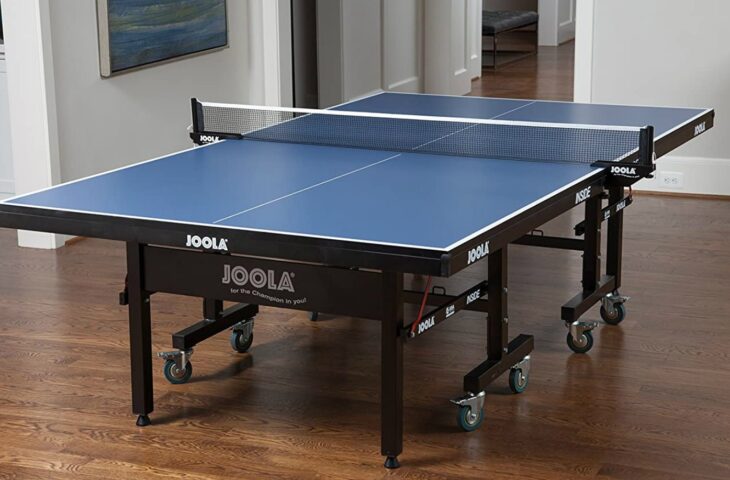 9 Essential Tips On Buying A Table Tennis Table For Your Home
Are you planning to buy a table tennis table for your home? If yes, you are in the right place. In this article, we will give you some essential tips on buying the same. Getting a ping pong table is indeed a nerve-wracking thing to do. One has to take care of certain things to make a perfect choice. Some people do not bother to consider these things. Due to this, they often lose money and regret their decision. If you don't want to put yourself in a similar situation, you should research it well.
There are a large number of people who love the ping pong game. One thing that attracts them the most is its simplicity. Anyone can learn the game within a short period. Well, the game is simple, but still, every player must practice consistently. If you have just started learning it, you might want to have a ping pong table in your home. According to pingpongbeast.com, there are various types available in the market. You will find reliable information on their website regarding table tennis equipment. The best thing about buying it is that you don't need to go anywhere. You can buy it online as well.
You might be curious to know some practical tips to make a perfect choice. So, without wasting any more time, let's get started with the same.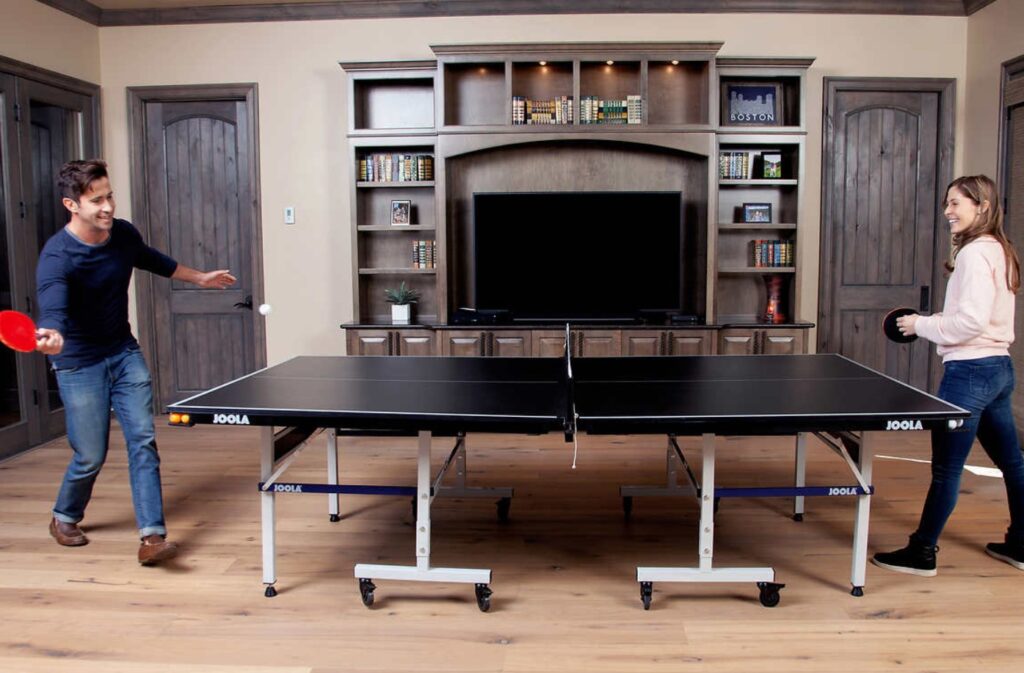 What are the things to consider before purchasing a table tennis table? 
Size: The first thing you need to look at is the size of the table. There are different sizes made according to the requirements of the game. You should always pick one according to the size of your room. If your room has ample space, you can put it in your room. On the other hand, you should buy a standard-sized one if your room is a bit smaller.
Playing area: The playing area is another thing to consider before getting a table. There should be enough space around the table for the players. For this, you need to figure out where you will put it. After that, you can measure the overall area of the playing room and then decide on a table accordingly. Many people make the mistake of not measuring the playing area. As a result, they have to change the idea of getting it for the home.
Quality: The quality of the ping pong table matters a lot. Some people think purchasing an expensive one might be a good choice. But that is not valid. You can only find how firm and durable it is by looking at the thickness of the tabletop. The poor-quality tabletop would be around 12mm thick, while a good-quality one would have 25mm thickness. The prices vary due to the difference in thickness of the wooden top. You should never buy a 12mm one because it won't last long. Instead, you should consider purchasing at least a 16mm thick tabletop. It will be more affordable as well as durable.

Source: mychineserecipes.com

Budget: Budget is crucial while buying any ping pong equipment. In this way, you will know which ones come under your budget. As we mentioned earlier, the prices vary because of the size, brand, and quality. The ones with thick tabletops are more expensive than the thin ones. You have to make a choice between them carefully and always decide it according to the quality. Some people do not bother to make a budget for shopping. Due to this, they often spend more money. If you don't want the same to happen to you, you should finalize a budget.
Tabletop: You can also purchase only a tabletop when you already have a dining table. Also, it might help you save space in your room. Whenever you want to play it, you can put the tabletop over it. It might not be convenient for some people, but you can still think about it in such a situation. Another good thing about getting a tabletop is that it is available at a reasonable price. You have plenty of options as well. So, you don't need to waste a lot of time searching for it.
Height of the ceiling: The ceiling height must be taken into consideration before choosing the ping pong equipment. Sometimes, the ceiling height also creates various problems while playing. It is essential to get an idea of the same if you want to make your purchase successful.

Source: mychineserecipes.com

Weight: The quality of the ping pong table also depends on the weight. The heavier it is, the more durable it will be. Heavier tabletop means that good quality wood is used in making it. The thickness also reveals how much weight it would have. There is just one disadvantage of a heavyweight tabletop. You might have to face some problems while moving it to another place. Also, if you change your house more often, you should always buy a light table tennis table.
Strength of the frame: The frame is as important as the tabletop. So, you need to analyze how strong it is. Various materials are used in the stands. Some are durable, while others are not. A stainless steel frame is the best choice for everyone. It keeps the tabletop firm, and you won't face any issues while playing with other players. Also, make sure to buy it from a reliable store. Some stores might give you huge discounts. However, they won't provide a good quality ping pong table.
Design and storage: The design of the table is also significant to consider. You might get confused as there are many designs available in the market. To make your task easier, try to find some pros and cons of the best ones. It should be portable enough to store anywhere you want.

Source: Milled.com
The Bottom Line
Purchasing the ping pong table is beneficial for those people who are passionate about table tennis. However, it is a pretty complex thing to find a perfect one. We hope this article helped you in understanding some practical ways to decide on the same.