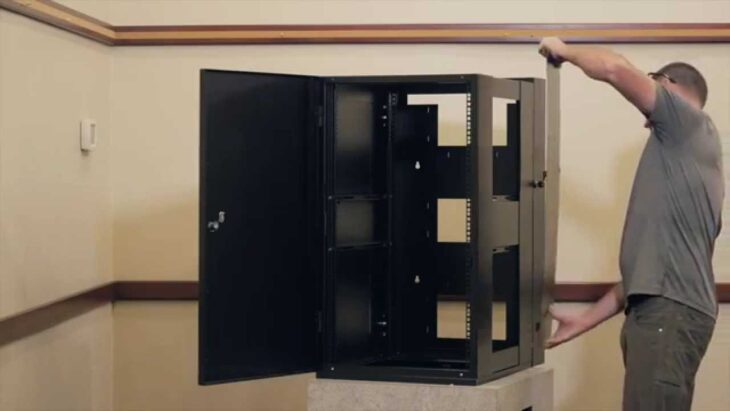 Open Frame or Wall Mount Racks: The Main Advantages
No matter how many servers you have or the size of your business, you need a properly sized server rack. If you have a home PC setup or a large data center, in any case, choosing the optimal server cabinet will solve a number of issues.
To ensure uninterrupted operation and protection from unauthorized persons, servers are located in specialized cabinets that must be shaped and constructed taking into account all the features of the equipment put in them. These products have many varieties, differing in standard sizes, installation types, apparatus, and load capacity.
Today, two types of server racks are considered the leading ones, namely open-frame and wall-mounted cabinets. Note that both types can be ordered and purchased at https://sysracks.com/.
In the article, let's have a closer look at each of these kinds and outline their pros and cons.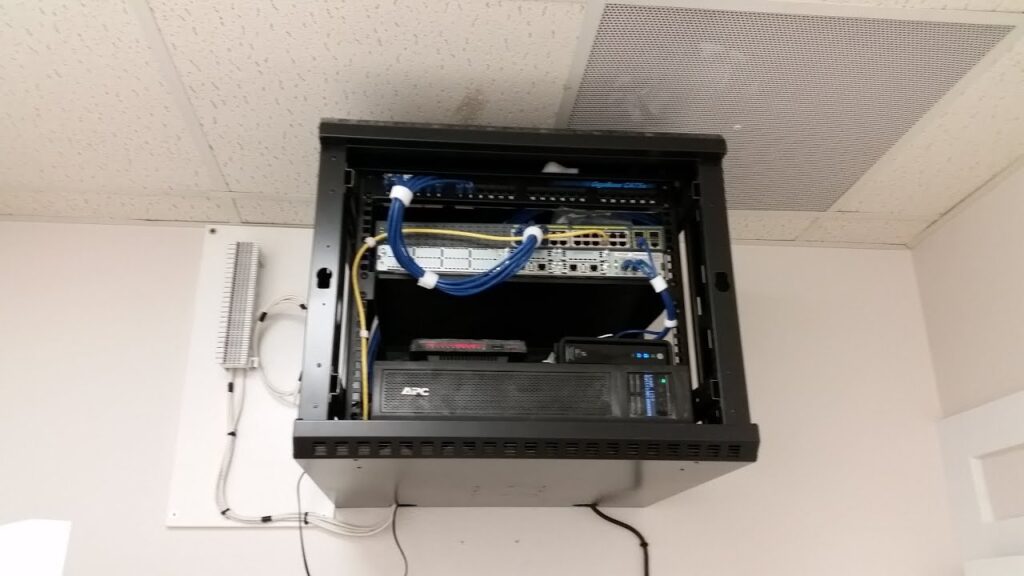 The Essence of Open-frame Constructions
This type of server rack cabinet is an open frame with mounting rails but without sides or doors. It is used to accommodate servers, hard drives, and other telecommunications devices. Server racks come in a variety of sizes and shapes.
These server racks combine high rigidity and the ability to handle heavy loads with lightness and cost-efficiency. The robust design works well with various types of devices and accessories that make it even easier and more comfortable to use. The server cabinet is the best solution for creating SCS of low and medium density, as well as for mounting servers.
Any server rack is made in a single standard 19-inch construction. When it comes to networking devices, the design refers to the internal working width of the mounting devices. In this case, we mean the distance between the vertical rails on which the telecommunication equipment is mounted. A 19" rack is a versatile option to accommodate virtually any type of telecommunications device.
Types of Racks
In addition, they distinguish two main types of racks: single-frame and two-frame models. The second type means that such a server cabinet consists of two vertical frames connected and has four points for fixing each mounted device. There are also single-frame stand options. This type is considered a more stable and compact option in which the equipment to be installed is mounted at two points.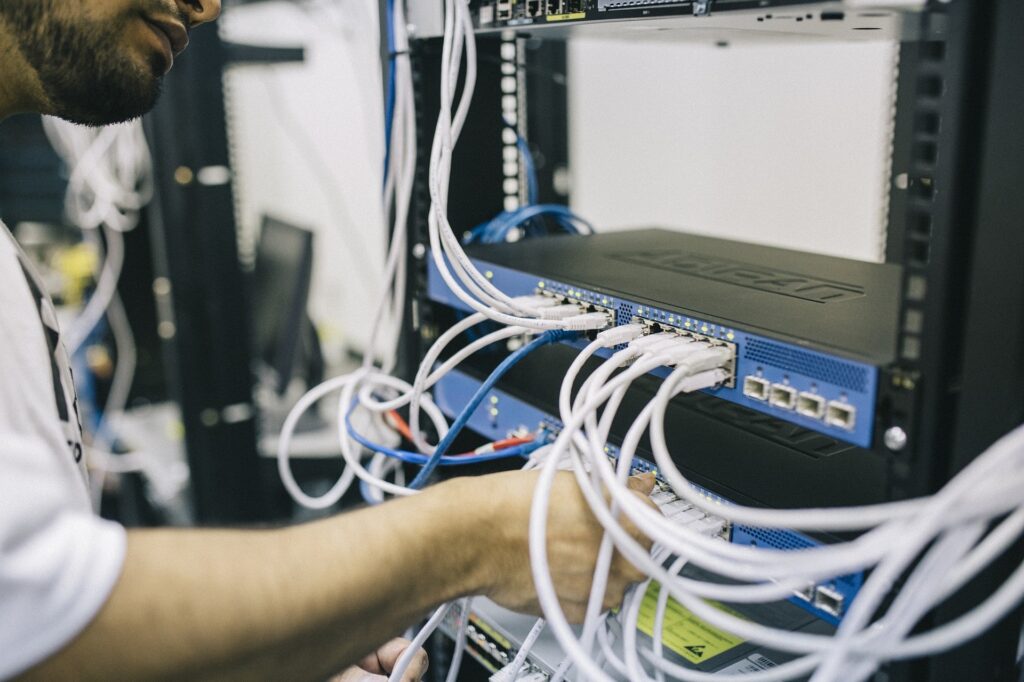 Advantages and Disadvantages
Here are some of the benefits of open-frame designs:
Good natural cooling. Cabinets are open and doorless, which implies ample and unobstructed airflow to cool equipment.
Ideal for cable routing. Since the rack is open, it is characterized by enough space and ease of access. It is comfortable to install and manage hundreds or even thousands of devices and cables in an open rack.
Customization. Due to the possibility to vary width and height, it is possible to accommodate any type of apparatus.
Floor-mounted models ensure their stability.
The positive moment about single-frame designs is space-saving, while two-frame models are undoubtedly a more stable and reliable option for placing network devices. Server racks with two frames have another feature; that is an additional shelf on top, which can be used for putting additional devices or storing other items on it.
Despite these advantages, the server rack has some shortcomings:
Insecurity. The lack of side walls serves as a pro and a con at the same time. The devices placed in the rack are not protected, and anyone can access the cabinet.
Exposure to dust. The equipment installed at the front is exposed to dust, debris, and other contaminants that can cause damage or device malfunction over time.
Fastening to the floor may be problematic on some kinds of floor coating.

Source: youtube.com
What is a Wall-mounted Server Cabinet?
A server cabinet is designed to accommodate telecommunications, server and electrical equipment in the 19" standard. And here everything seems to be simple; if you want to place a lot of devices take a floor-mounted structure.
But in practice, there is an acute issue of free space, or rather its lack. For example, a server room is small and the floor area is already fully occupied, but new equipment still needs to be installed. In this case, a wall-mounted computer server rack system that can be attached to vertical surfaces at any height is the optimal solution.
Thus, wall-mounted racks are cabinets that are fastened to vertical surfaces. These are one of the most popular models. The presence of a wall-mounted server cabinet allows users to keep servers, switches, and other elements secure without taking up space. The 5U vertical wall rack can be mounted to virtually any wall. The cabinet is attached to the wall using the supplied fasteners, and only 10" of this product will stick out of the wall.
Advantages and Disadvantages
This system is distinguished by the following benefits:
Security. The main door has a strong lock that prevents anyone from accessing machinery. Still, it can be easily opened when you need to work on the equipment inside. The product itself is made of durable metal, so it is very difficult to crack it. The cabinet can also withstand bumps or scratches when installed in public areas.
Durable materials. For wall mounting, the rack will be fixed directly to the dowels. This ensures that the model is durable and can accommodate almost any mass of computer apparatus.
Free floor space. Wall-mounted models free floor space and leave it for placing other things or furniture.
Location near use. Wall-mounted systems can be hanged directly near television or computer systems.
Still, such models are not without flaws. These include:
Such racks are small in size in comparison with open-frame models. Thus, they accommodate fewer devices.
The load is lower. Carrying capacity is one of the most important characteristics of cabinets, both floor-standing and wall-mounted. Accordingly, it is lower for wall-mounted models. The maximum load capacity of wall-mounted configurations is 400 kg. With regard to floor server cabinets, here, the carrying capacity can reach 1 ton.
According to the specifics of rack installation, it is clear that the wall cabinet is mounted with one side to the wall. This limits access to equipment. A floor-standing configuration does not have such a problem since it can be approached from either side.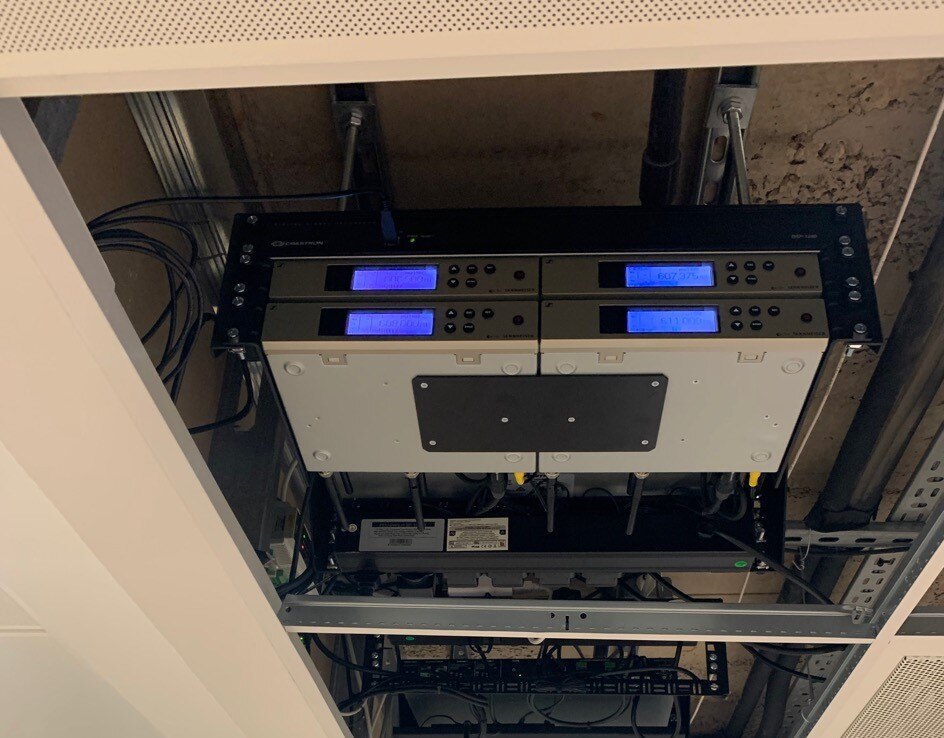 How to Pick an Appropriate Option?
The modern market offers a wide range of models of various sizes, constructions, and capacities. Keep in mind the following pieces of advice when choosing the right server rack for your purpose. Giving your preference, you can rely on the following criteria:
Choice of area for installation. If you plan to install the cabinet in the server room, then it is better to give preference to the floor model. If you are going to mount the rack in the corridor, then choose the wall model since it will ergonomically fit the interior and the overall design of the premises. Hanged models are frequently mounted in change houses, utility rooms, offices. Open-frame options are more common for large data centers, where separate rooms are left for pacing large server racks.
The number and weight of the equipment to be installed. Always calculate the weight of the apparatus you intend to install. Also, consider the total number of switches, operate with the customer's requirements. If you are a representative of a communication provider and are going to place your node on the territory of a small building, then it is best to give preference to a wall modification and install a wall server cabinet. If you are designing a node that will work in one of the large districts of the city, then give preference to a floor server rack.
When designing a data center, the first step is to decide which server cabinet is best for your particular case. The choice of the right model that meets your installation requirements can help improve power protection, cooling, cabling, and physical security.