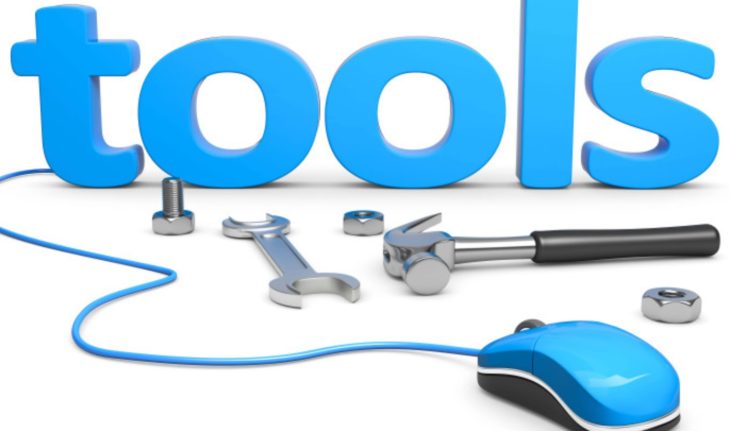 9 Useful Online Tools You Didn't Know About – 2023 Guide
The internet is an indispensable part of our daily lives. We rely on Internet services constantly. Whether it is entertainment, business or socializing, all areas are covered. We use various online tools more often than, for example, take a pen in our hands to write something down. But there are many more tools available, which whom we are not familiar and they don't have a global popularity, and would greatly benefit us. That is why we will introduce such, less known, to you today.
1. Slack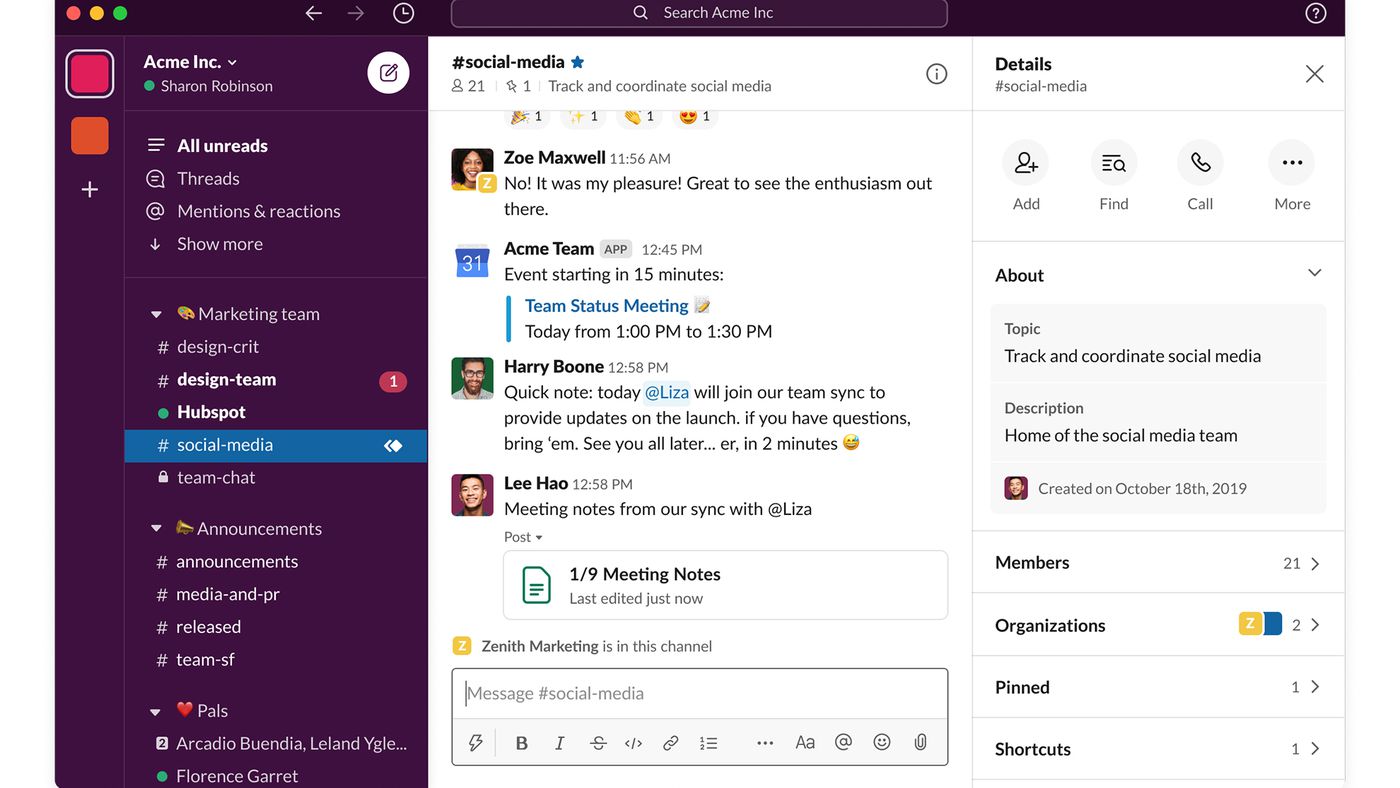 It is increasingly known, but I realize that there are still many people who do not know it, that's why I include it. It is ideal to unify the communications of workgroups and companies that have teams all over the world and it is also super easy to use. It is incredible to see how some companies today use Skype or Gmail Messenger so that the entire team is connected and communicating, mixing the personal with the professional, using tools that do not give them even half of what Slack can give them.
Everything that is communicated in Slack is in the cloud (the information is not lost and is recorded). You can chat, send files, photos and best of all, you can have multiple channels open. That is, in your control panel you can have a channel for your Sales Department, another for your Marketing Department and another for your Networking Group with whom you meet on Thursdays and do not work in your same office! All in the same place!
2. Consumer Survey
This service allows to facilitate market research, with a completely personalized tool. Surveys are displayed on sites where a Premium account needs to be paid. As an alternative, the website can use Google's Consmer Survey to pay for content, rather than users.
If you need answers to urgent questions, simply create a survey with a maximum of 10 questions and Google will collect the answers from your target group. Surveys are displayed on different websites, reference sites, etc. as long as we have given permission for it. It is not necessary to include demographic questions, since Google automatically collects the information from the browser history of the user logged in with their Google account.
3. Pushbullet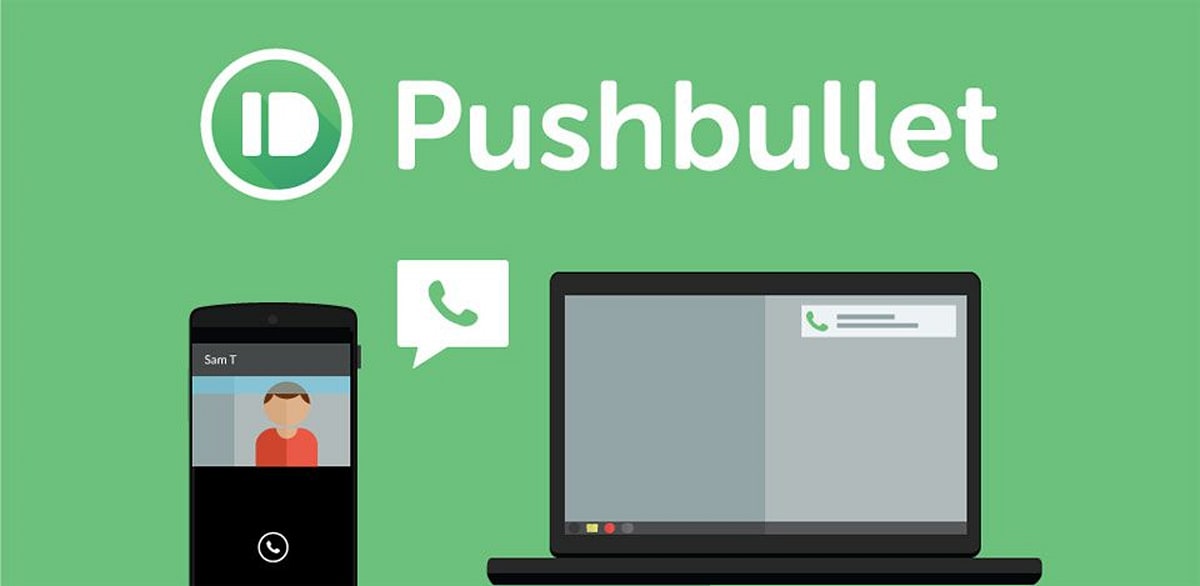 Has it ever happened to you from working and forgetting your mobile in another room for a couple of hours, and when you came back and had 100 WhatsApp messages and 2 missed calls? Or has it ever happened to you that you are working on your computer and you have to leave, so you send yourself an email with the link or the file you are working on and then open it with your smartphone? The integrations between computers and smartphones used to be a problem and pushbullet helps solve this, without having to have a google drive or dropbox or anything in the cloud.
Pushbullet allows copying and pasting between devices (especially between your computer and mobile / tablet): transfer files, receive notifications in such a simple way that it hardly needs much explanation. Imagine writing something on your ipad and copying and pasting it on your Android, simple and above all invisible to the user, it's like having a universal copy / paste.
Pushbullet notifies you of things like incoming calls, or SMS or WhatsApp messages, that you can see and discard from your computer and that are deleted on your mobile. Although it has paid features that come in handy, the part it offers for free will also help you to be more productive.
4. Co-Browsing
Teach others or let others teach you. Start a joint session and explore the topic together. There are chat options In Co-Browsing throughout the sessions, and also the one who is running browsing session is able to draw across the screen and thus further guide the others throughout the mutual search.
5. App Engine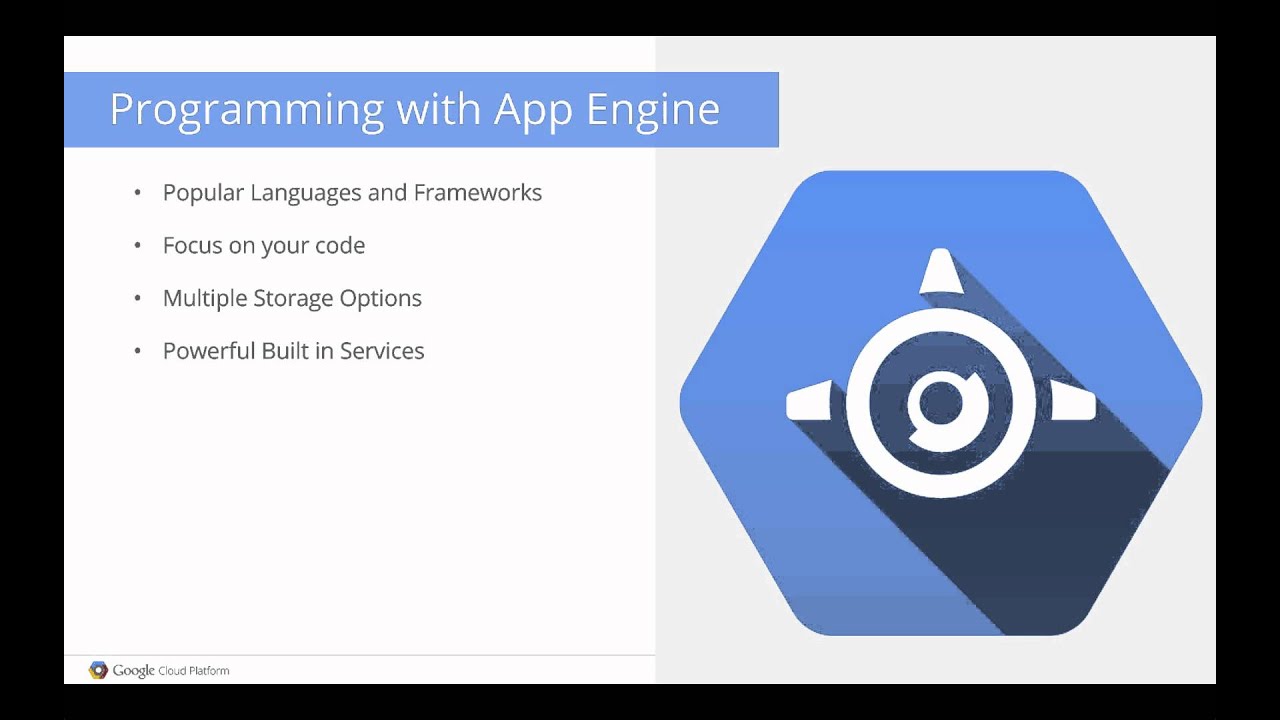 Google App Engine allows us to write code and create web applications. It is simple to use, easy to manage, there are no server fees or limitations. A very useful tool for programmers since it is compatible with 4 programming languages Python, Java, PHP and Go.
The free version has some limitations, if you need to expand the features of the tool or extra space, you will have to switch to the paid version.
6. Genial.ly
It is a tool that allows you not only to make infographics but also posters, magazines, presentations, documents, thematic maps and a wide range of digital resources in an interactive way.
Genial.ly offers predesigned templates which we only have to modify the information we want. It also allows you to add images, texts, SoundCloud and Spotify audios, YouTube videos, photos from flickr, Instagram, Facebook, etc. to your creations and has thousands of design and animation options for the elements included in the works. An example of the possibilities of Genia.ly is that just by placing the cursor on the human body we see how the circulatory, nervous system, etc. teaches us.
In the market there are many alternatives to create digital resources, but unlike these, your digital resources at Genial.ly are enriched with dynamism, interactivity and external content. They have a Freemium model with free basic functionalities that are often enough for small projects.
7. Momentum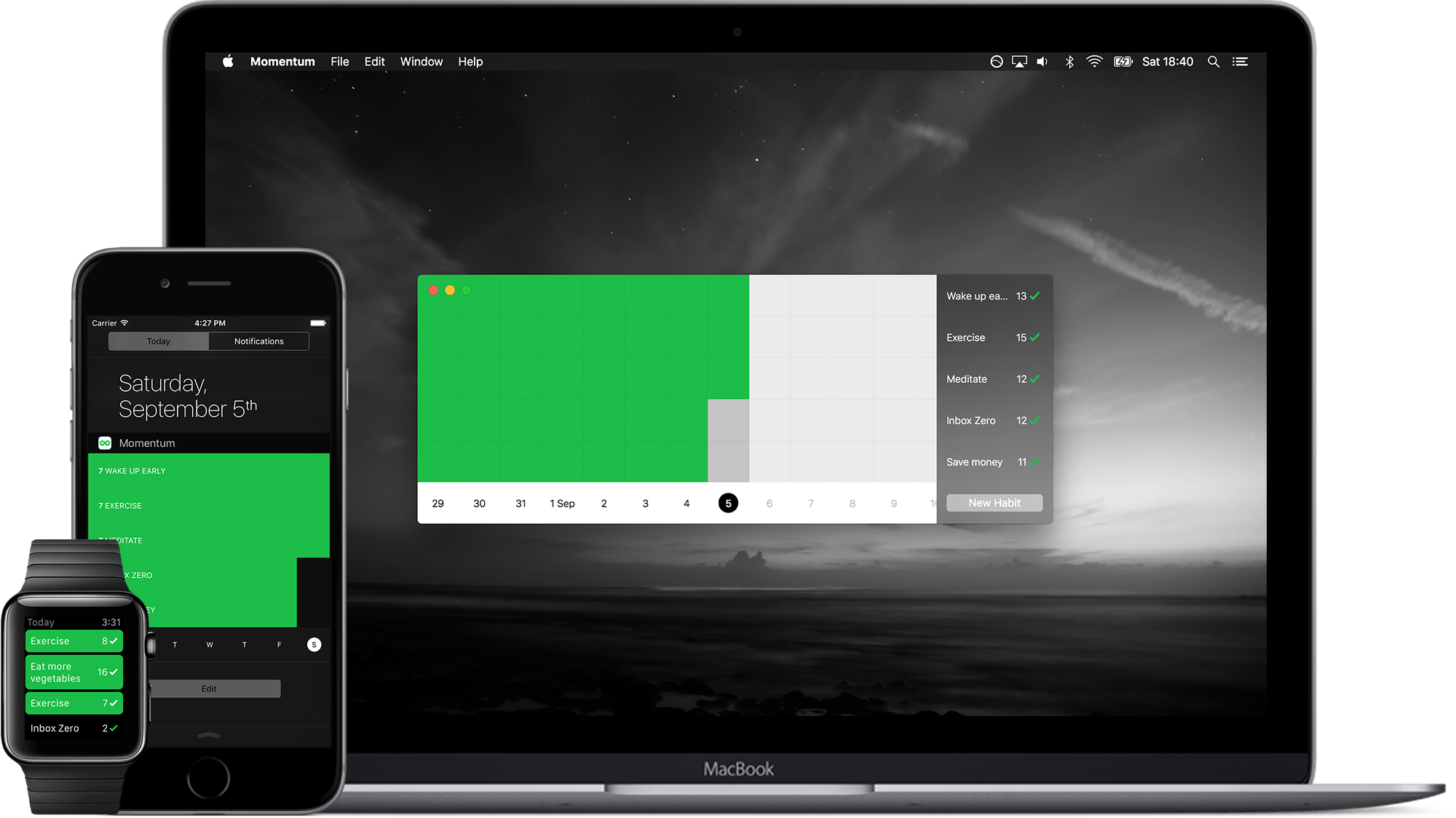 Since I discovered Momentum, the truth is that it is a pleasure to open a new tab in my browser. From now on, every time I open a tab in my browser, a magnificent photo appears that covers my entire screen and refreshes my eyes.
Momentum has 4 essential parts: The first, there is a photograph that is used in the background that emphasizes calm and automatically changes every day. It is usually of spectacularly beautiful scenery. The second is his inspirational phrase. A phrase that motivates you and that changes daily. As a third element is a time and time that updates them every time you open the browser and also gives you good morning or good afternoon as applicable. Its fourth element helps with your productivity. It consists of the main task that you fill daily and a list of earrings that you can cross out as you go.
All this is given to you by Momentum every time you open the browser. Not only does it help you be more productive, but it calms you down and inspires you to be more creative.
8. No Follow Simple
When someone mentions us on their website and puts our link in their article, our link within that website can be considered "do follow" or "no follow". If it is "do follow" it is that this web page has been generous and gives us part of its "authority" that adds points to our page Rank. The "no-follow" links are the opposite, that is, they are those in which the website you mention does not give us part of its authority. If you get a "no follow" link, don't be discouraged because just by mentioning you they are advertising you.
If you want to know quickly, easily and permanently what kind of links a website has, use the NoFollowSimple extension. Those links that are "no-follow" will frame each link in red dots and if they are not marked it means that they are "do follow". This may sound very technical, and only for companies that are dedicated to online marketing, but the truth is that it is not.
9. Airy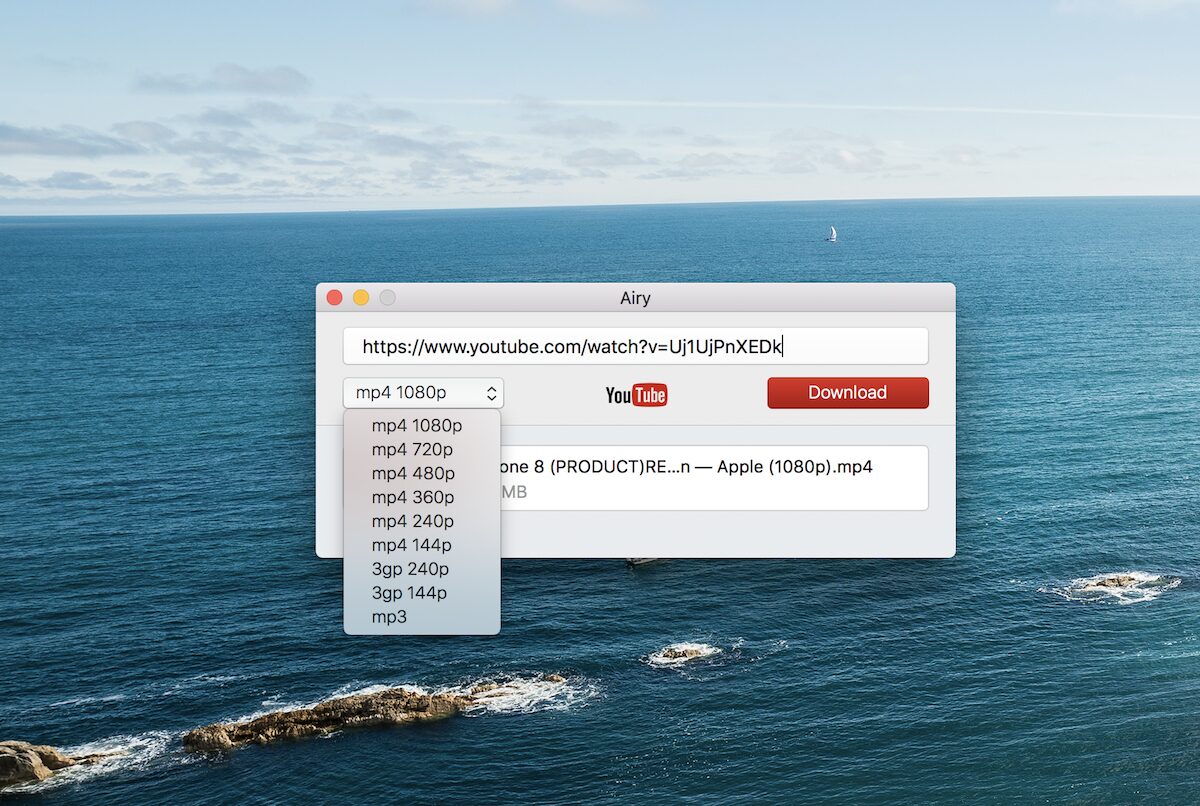 Online technology has made music more available to us. Platforms like YouTube and Deezer have millions of daily active users. However, some people simply prefer to convert YouTube music to Mp3 format. In this way, they get the chance to enjoy favorite music on different devices. As you probably know, YouTube does not provide its users with download links. Because of that, YouTube to MP3 converters are experiencing popularity growth.
One of the converters that might grab your attention is Airy. This easy-to-use program will be the right choice for MAC users. The good thing is that this software does not only support MP3 conversion. It also supports FLV, MP4, and 3GP formats. Despite that, it allows users to  in HD. Finally, we assume that you always wanted to save the entire YouTube playlist in one place. Well, Airy allows you to save the entire YouTube playlist to your hard drive.
Yet, it is good to mention that this program has certain system requirements. First of all, you should ensure that your device has 19.9 MB of free space. However, we are sure that this is not going to be a problem. Despite that, your device should be supported by OS X 10.9 and newer.
There is one thing that we need to highlight. If you plan to download music to your computer, you can only use it as a YouTube downloader MP3. Fortunately, the entire process of music downloading is easy. You need to paste the YouTube link to the app, select MP3 format, and click "Download".
Airy is not the only Youtube converter that will meet your expectations and requirements. You might want to check mac.eltima.com to find out more about "Youtube to MP3" convertors. It is crucial that you choose the best ones and fully enjoy your favorite music.
Conclusion:
These are just some of the many online tools available to you. Whatever you do, research all the tools that are available on the Internet in detail and you will be surprised to find all that tools which are there to make your life easier.