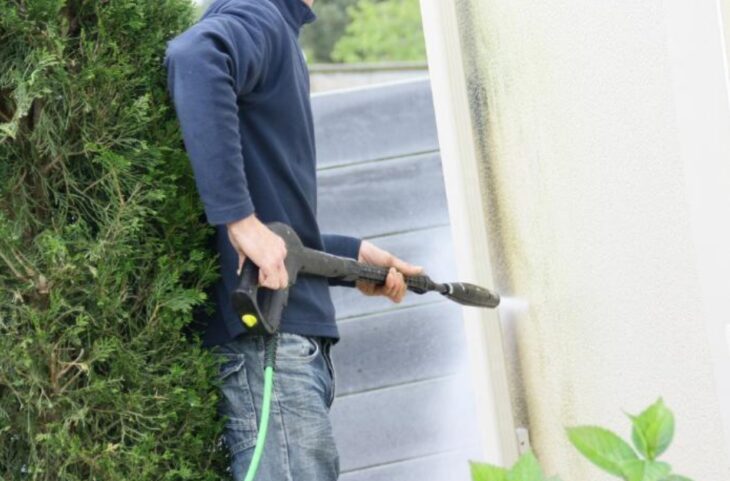 What is Power Washing Good For?
As a property owner, even with regular maintenance, the exterior of your building will start to look worn out over time. This is completely normal and to be expected because your home or business is affected by various elements such as wind, rain, snow, hail, sunshine, changing humidity, and fluctuating temperatures.
Other things that can take a toll on your property are dirt, pests, moss, mildew, and lichen, etc. These can ruin the façade of your home, causing paving stones to look unkempt, and even make your fence look like its better days are over.
The good thing is that you don't necessarily need a massive renovation to get your property back in shape. With power washing, you can prevent further issues from developing on your property's exterior.
After a thorough power washing, your exterior surfaces will look as good as new, and even appear as if you just remodeled your property. The cost of power washing is relatively low and it will boost the value of your building for sale.
Unfortunately, a lot of homeowners think that power washing is a very easy project that they can complete on their own within a few hours. While you can do your power washing yourself, it comes with a lot of limitations and downsides. The fact is that in order to get the best results, you will need reliable professionals to handle the job for you.
The following are reasons brought to you by qualified professionals as to why you should hire a power washer for your pressure washing needs. See more at www.southingtonpowerwashers.com/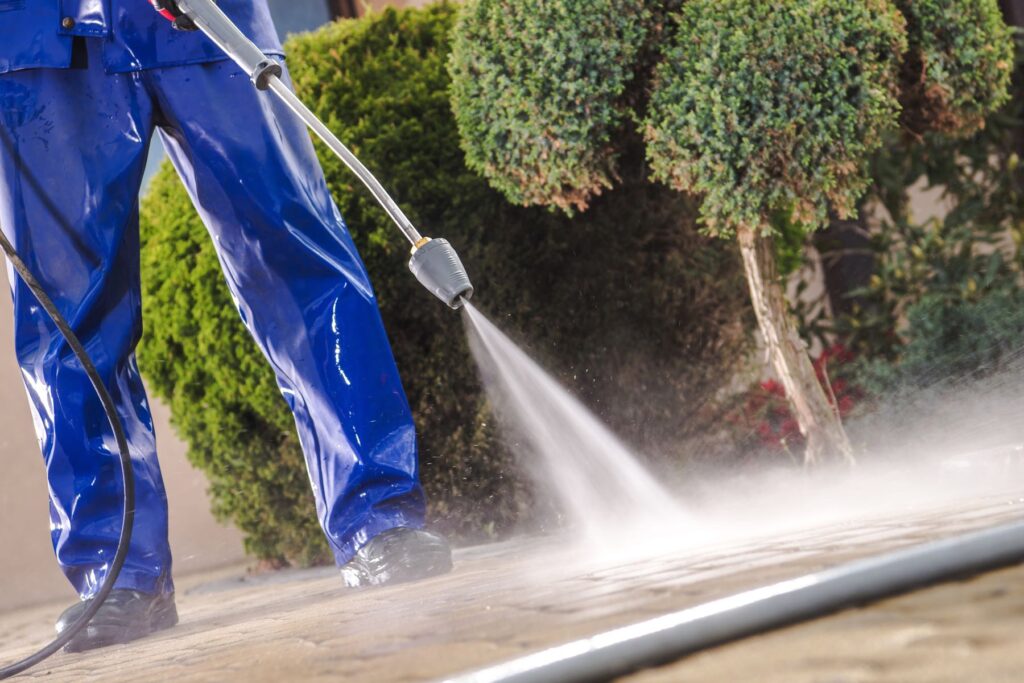 1. It is Ultimately Cheaper
The cost of home maintenance can be really high, and you might be tempted to believe that you could save some money by buying a power washer yourself. Unfortunately, this is not true. It is important that you remember that power washers are not just regular garden hose. These are high-powered machines. After buying or renting a power washer and other equipment required to run it, you will also need safety gear, and a ladder – if you don't already have one. The charges will eventually add up.
Apart from incurring more costs trying to get all the necessary equipment, you will also have to learn how to use the machine. This can become stressful, and it is very likely for you to begin procrastinating or completely give up altogether. This might also end up annoying your family who are waiting for the exterior to be clean. Even worse, you may eventually never use the machine you've bought, which would mean that you've wasted money.
The good thing about hiring a professional is that you will only pay a flat fee to get the job done right the first time.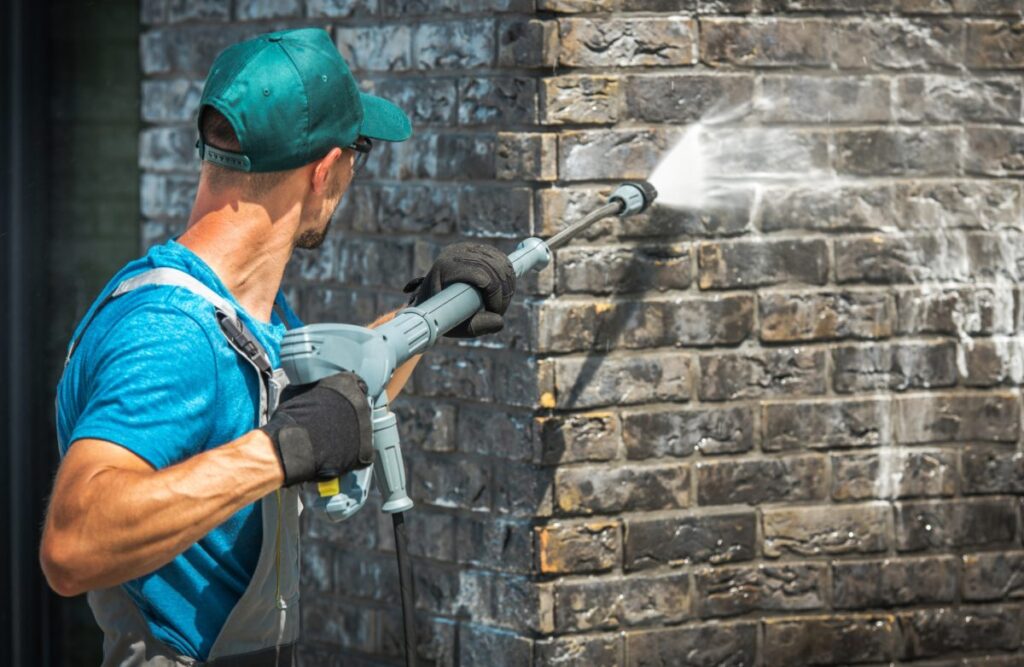 2. Pressure Washing is a Dangerous Task
One of the most important reasons why you don't want to do your power washing yourself is that it is a very dangerous pursuit. The capacity with which the water from the nozzle of the power washer is emitted is so high that it can cause serious injury.
To put it in perspective, a typical kitchen faucet has a PSI (pound-force per square inch) of between 40 and 60. If you compare that to the force of a pressure washer which is between 2,000 and 2,400 PSI for gas models, and between 1,300 and 1,700 PSI for electric models. A force as strong as this can tear human skin and lead to serious injuries. You don't want yourself or a loved one to fall victim to this. A professional has been trained to work with these machines and will be able to use them without hazards.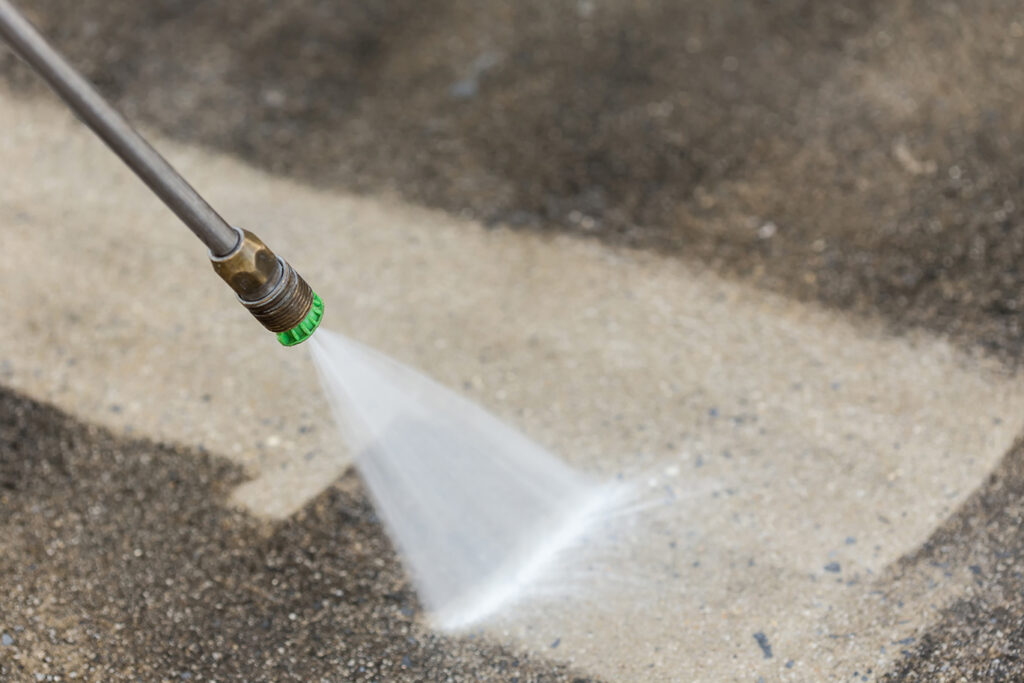 3. The Environmental Impact is Reduced
When not handled by a professional, this equipment can be very wasteful and will cause harm to the environment. An amateur could unwittingly spread toxins and pollutants to nearby water sources, and also damage flowers, trees, and grass. With appropriate technology and techniques, a team of professional power washers will make sure that no harm is done to the surrounding environment. They will also help with using eco-friendly cleaning solutions that will keep your home and the environment safe.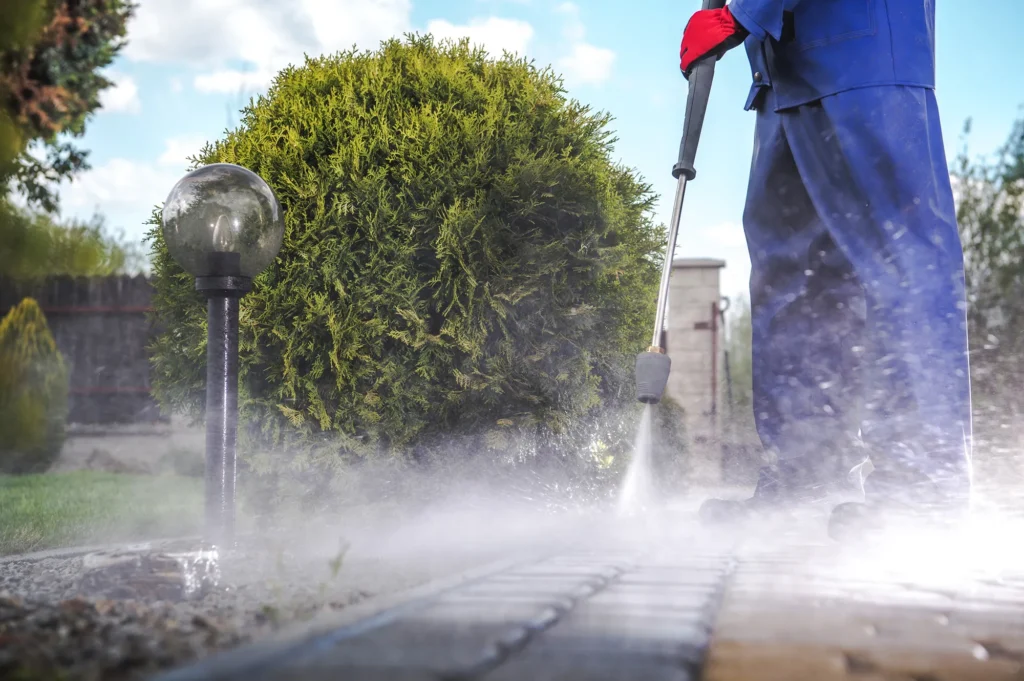 4. Keep Your Property Protected
The harm that can be caused by the PSI of force emitted by power washers is not limited to you, it could also cause significant damage to your property. While there are many exterior surfaces that are suitable to wash, there are also many that are not. On top of that, each machine has the capacity to change settings for different surfaces and materials.
This is one important reason to hire a professional who knows what they are doing. A wrong setting on the machine could break your windows instead of getting the window to sparkle like you wanted.
5. You Save Time
Never be deceived into believing that power washing is not a tedious job. Irrespective of the surface being cleaned, – deck, siding, driveway, or any other area – it takes a significant amount of time to run the machine over sections of the space.
Be prepared to dedicate at least a weekend to power washing. If you don't have the time, it is best to hire a qualified power washing company. Not only will professionals have more knowledge and experience, but they are also likely to have a crew and time-saving tools to get the job done faster.
When you hire a professional, it will allow you to spend more time with your family and friends, saving you the stress of busting your back trying to finish up your cleaning project.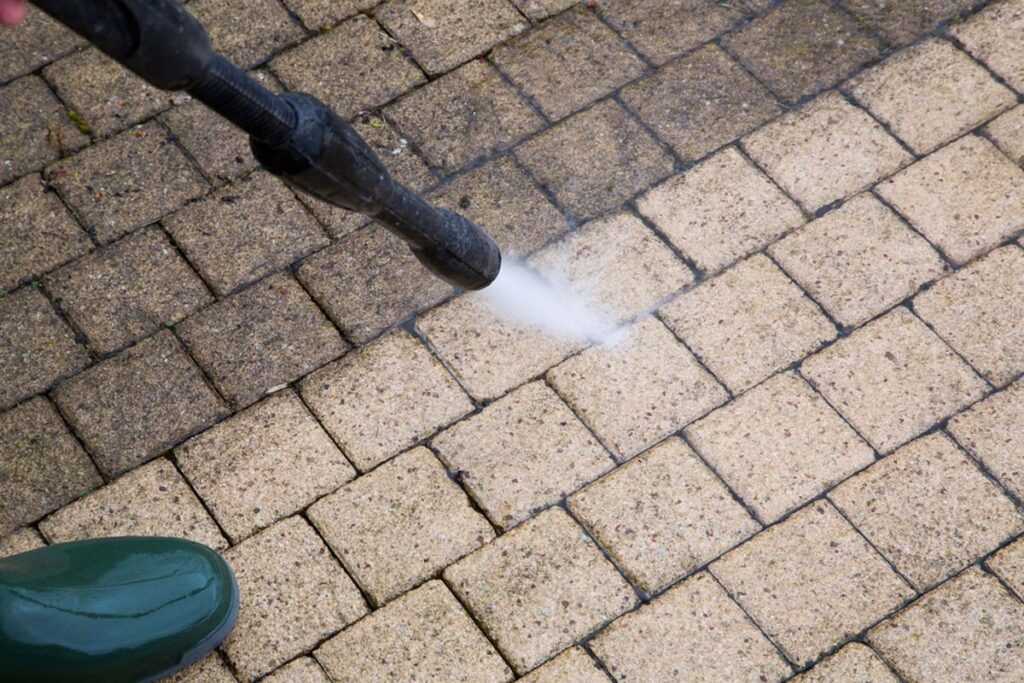 Hiring a Professional Power Washing Crew is the Ideal Solution
Although you may be tempted to do the power washing of your home yourself, one mistake can cause damage to your property, or worse, injury to you or your family member. When cleaning some areas, such as decks or siding, much care must be taken when treating them. A professional will know the appropriate equipment and techniques to use in these areas.
In the long run, hiring a professional to power wash your property will pay off because it ensures that a quality job will be done in less time. Your property will also be in good shape in the event that you want to put it up for sale.