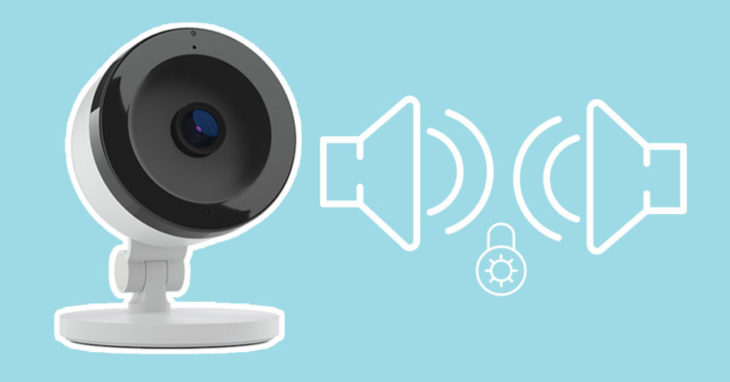 Why Two-Way Audio Cameras Are the Way to Go
A lot of us are well aware of the importance of CCTV cameras in our home security systems. Not only are they an excellent deterrent for burglars that might be casing your home, if you put them outside, but they're also an excellent way to get video proof of whoever broke into your home.
And if you were to take a look at security cameras in the past couple of years, you'll find that cameras have evolved massively. They started out as low-resolution models that only recorded audio to a recording device, and they're now smart devices that do a lot more than just "record video". According to porch.com, you should definitely have them in your home.
One of the hallmark features of many smart cameras nowadays is two-way audio. If you've got a video doorbell, you'll know what we're talking about. It indicates that the camera has both a speaker, and a microphone, and you can use the manufacturer's app to talk to someone through it.
Quite frankly, it's an understated feature, and we believe more cameras should have it. Don't believe us? Read on and see for yourself.
A Face-to-Face Encounter Is Dangerous
Your first line of thought when your camera alerts you that someone is in your house, especially if you're at home, might be to confront them. However, even though most of the burglars don't really want to harm homeowners, or even come face-to-face with them, things might change when they feel like their freedom is being threatened and they might end up in jail.
Another thing to keep in mind is that a lot of burglars might also be armed, something that could end up being fatal for you as a homeowner. If a burglar under pressure is unpredictable, things are a lot worse when that burglar is armed. You never know whether or not they have a knife or a gun with them, and even if you're armed yourself, they might be faster on the trigger. Therefore, confronting them face-to-face is a bad idea.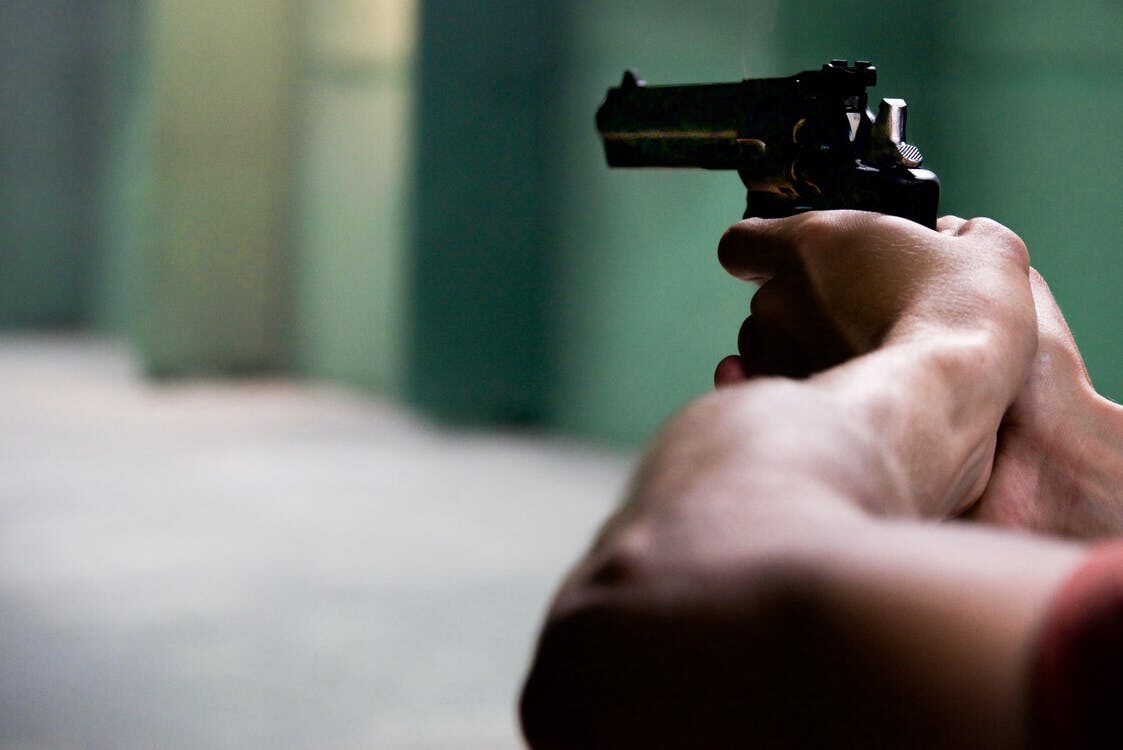 How Does Two-Way Audio Work?
A conventional camera oftentimes records audio. Note that this might not be legal in certain all-party consent states, so before you get one that does this, you should check your local laws. A two-way audio enabled camera also adds an intercom to the camera unit.
This is done with smart cameras that also have a way to connect to your home's Wi-Fi and send you an alert on your phone. The app will allow you to open up the live video feed of your camera, and communicate with whoever is inside your home. If this is a burglar, you could shout at them.
The great thing here is that you don't have to be at home to do this. You can contact the police as soon as you notice a burglar is inside your home, and you can use the cameras to scare them away. Burglars tend to target empty homes, and you shouting at them makes them think someone is at home – reason enough to get away.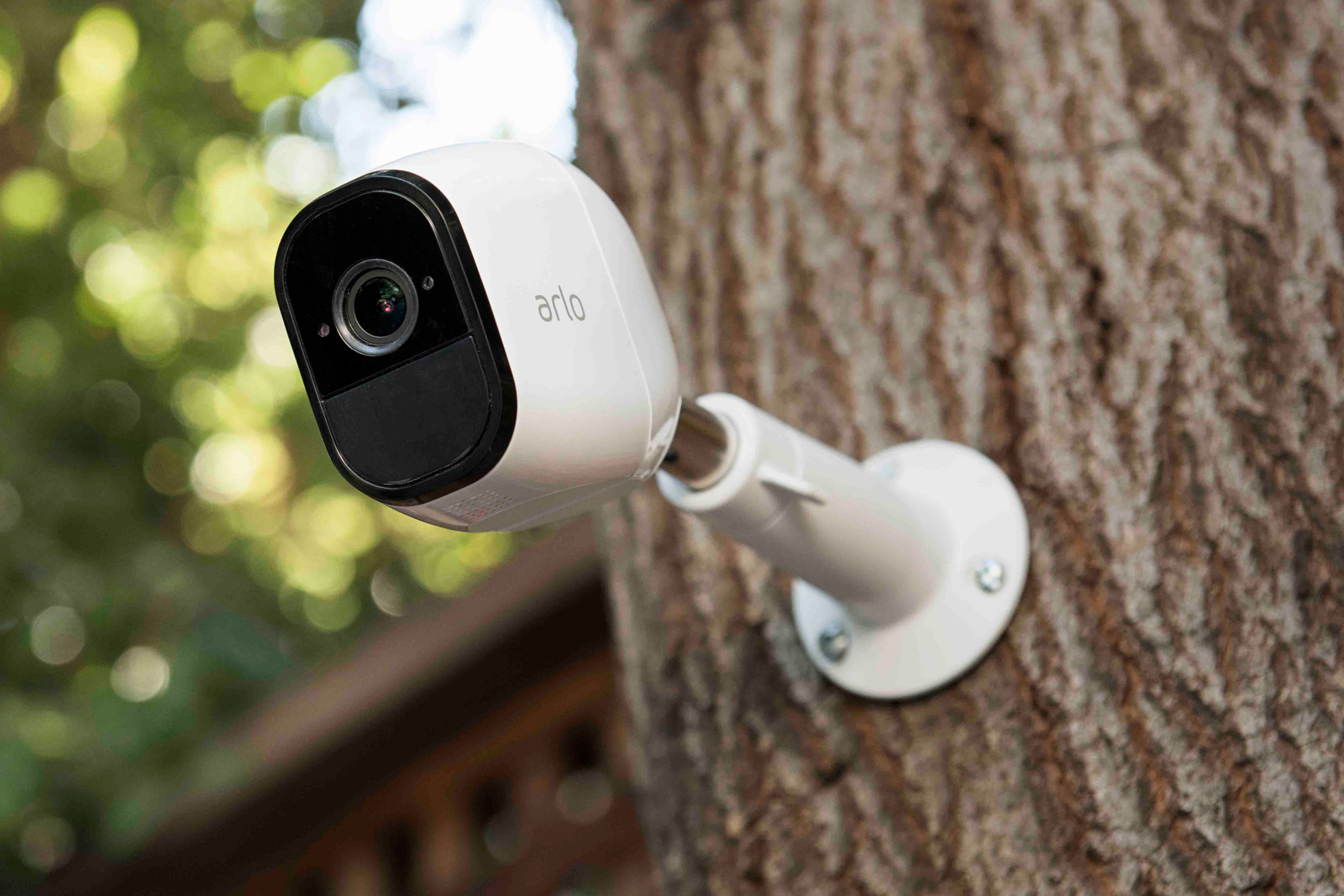 What Cameras Have It?
When it comes to conventional security cameras, not all have two-way audio. If this is what you're looking for, you're best of with some of the higher end, more reputable brands that offer smart CCTV cameras. However, there's one category that will almost always have two-way audio-video doorbells.
To the uninitiated, a video doorbell adds a camera, and usually an intercom, to your conventional doorbell. It ties to the doorbell's existing wiring and will ring just like the conventional one when someone is outside the door. However, it will also send you an alert on your phone that someone is outside. If the video doorbell also has motion detection, you'll get that alert even before they ring the bell. This is especially helpful when you've got a thief casing your house and trying to see if anyone is at home.
Two-way audio on a video doorbell can also be helpful when you have to deal with door-to-door salesmen. They usually refuse to go away easily if you open the door, but you can let them know you aren't at home through your doorbell if you'd rather not spend time with them.
Make no mistake, there are also a lot of great surveillance cameras that also have two-way audio. And these range from budget-oriented models that won't cost you a lot, to some really high-end options that require a significant investment on your end. However, if you opt for a premium model, there's a pretty big chance that you'll get a few other extras as well, such as a higher resolution, better storage solution, etc.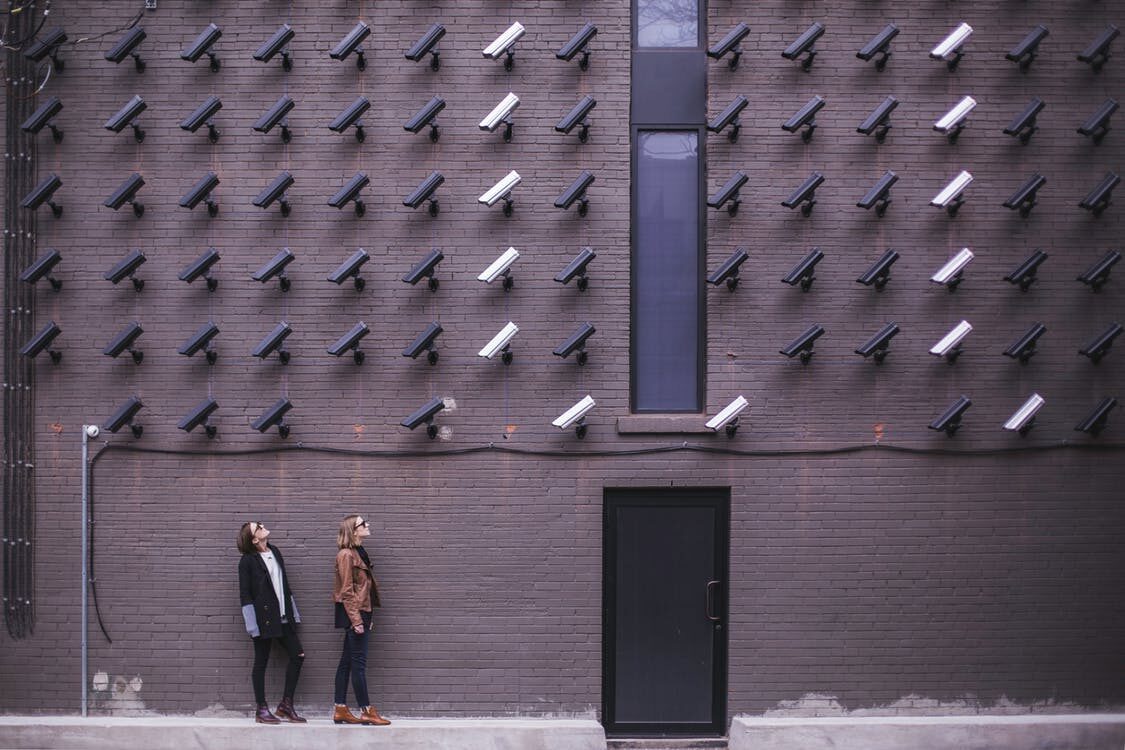 Don't Resort to a Single Camera
A video doorbell is a great start. However, you'll also want a few more cameras throughout your home. You should have them set up both outdoors, and indoors. The ones that are outdoors will work as an excellent deterrent, because burglars oftentimes check for such cameras, and try to find an easier target if they spot them.
You should have a few indoors, too. The critical areas, such as possible points of entry like doors and windows, must be covered with a camera. If you have a safe, or anything other that's valuable and is kept at the same location all the time, you might want a camera pointing at it to add a bit of protection.
If you're on a budget and can't afford to install a lot of cameras throughout your home, a good option would be to try and find some that have a wide field of view. That will allow you to cover a larger area of your home with fewer cameras. A thing to note here is that it would be preferable if you get cameras that allow you to zoom in, that way you can capture details as well.
Two-way audio with cameras, as we said, is a very important feature. If your budget allows it, by all means, invest in one, because it allows you to shout at a burglar and scare them away, even if you're physically not in your home at the moment.