5 Best GPS for Hiking and Hunting in 2023
A lot of people love to hunt and hike, are you one of them as well? In 2023, you can enjoy different outdoor and sporty activities with the best GPS tool for hiking and hunting! If you wish to come prepared and you are on a lookout for the best tools, keep on reading! Here's all that you should know about GPS in general, as well as our favorite and most-recommended kinds!
Why use a GPS in the first place?
A small, practical & handheld GPS is useful for hiking, trekking, as well as hunting. It is easy to carry around and store in your bag + it will help you once the visibility outdoor is poor or when the landscape has no distinct features. With the use of handheld GPS devices, you can easily insert new waypoints and plan your route directly on your device!
What to look out for when buying a GPS device?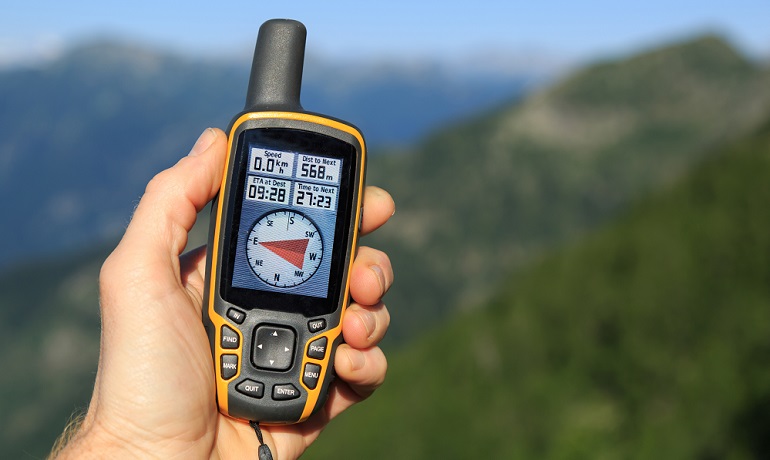 Virtuallocation.com believes that your GPS navigation should be easy to access and download, which is why you can get your location downloaded straight onto your iOS. Almost every other GPS is easy to download straight onto your iPhone, iPad, Windows, or Apple product. Aside from easy accessibility, here are other factors that you should look into when buying your GPS:
Your GPS device should have a sturdy and robust design. Usually, they are made out of materials that are durable and which have shock and abrasion resistance. If your device is also water-resistant you can freely use it during any weather!
Most devices have a battery life of 10 hours, which means that you won't have to change your batteries too often. Some models can be charged, while others use disposable alkaline batteries.
If your GPS has at least a 2-inch display, you will enjoy its construction! Modern GPS devices even have a touchscreen option, which will allow you to use them quicker and faster.
The best tool should be lightweight and easy to carry around. Anything that is over three pounds is considered heavy and hard to handle or carry around.
Some devices will come with planning software (for your PC or MAC) which will allow you to create your preferred and headed route on your computer. Some brands even have their own software, while others can use third-party applications.
What is the best GPS? Our top 5 models
1. Garmin eTrex 10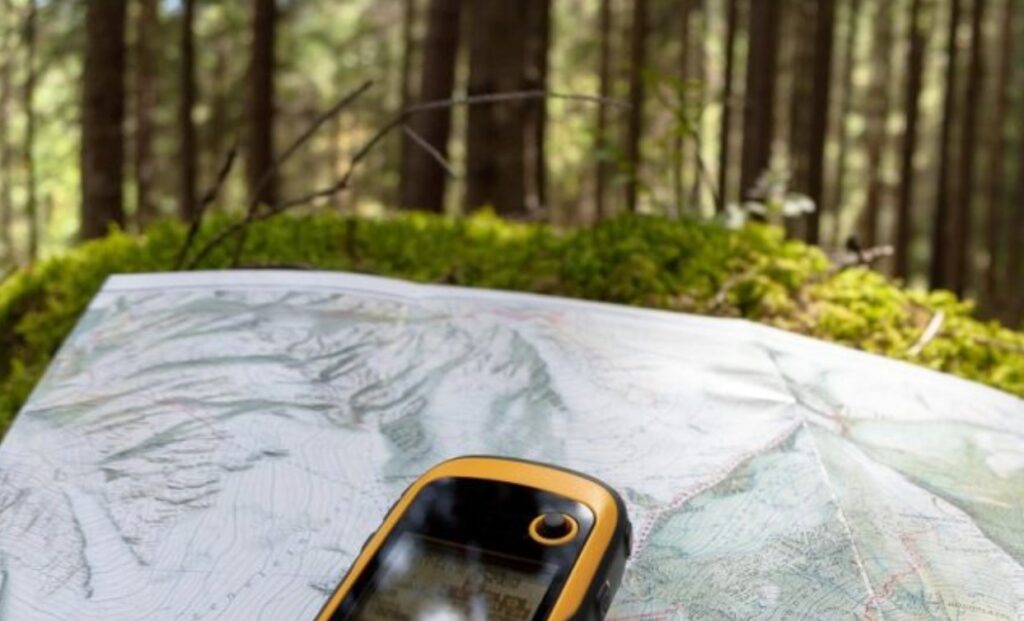 This bight yellow device comes at a reasonable price and it is a versatile and waterproof model. People love it because of its GLONASS and GPS satellites. This model has a calendar, it also tells you the sunrise and sunset time, and it comes with upgraded memory, but has no SD card slot. You can use it with disposable batteries (two AA batteries) when charging it. There is the 2.2-inch display and the product itself weighs only 5 ounces! You can fit it in most of your pockets, jeans, as well as hunting jackets.
PROS:
Lightweight model
Affordable
Easy to charge
Waterproof design
CONS:
Doesn't come with an electronic compass which means that you can't add new maps
3. Garmin Inreach Explorer+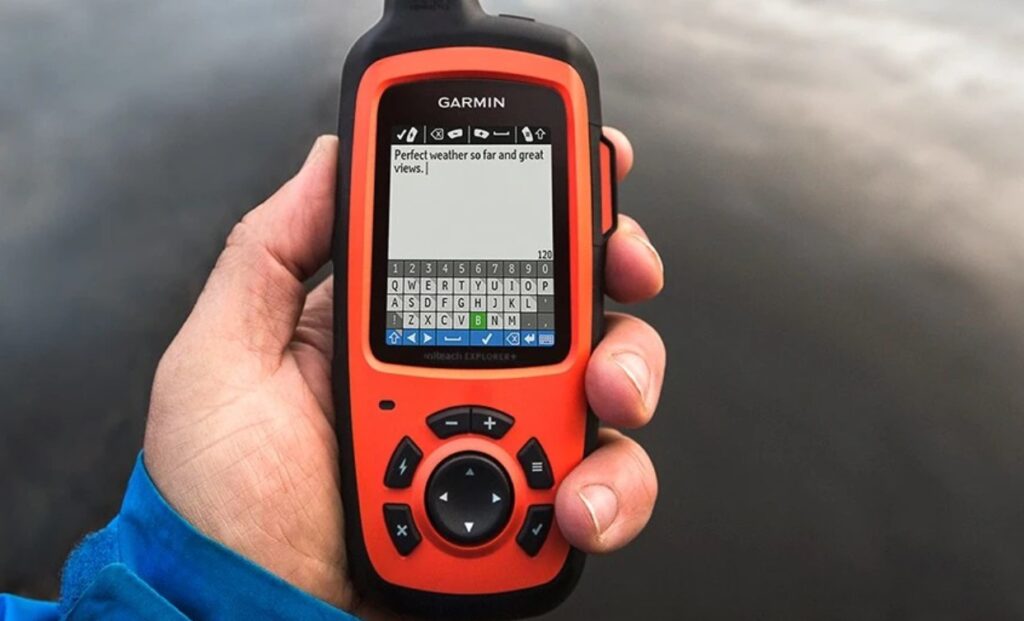 This is another amazing device by Garmin that has higher overall ratings. You will like it, especially for some extreme situations because it includes a lot of different routes and waypoints for easy navigation. The inreach SE+ includes weather info as well as topographic maps which means that the likelihood of not finding your way out is quite slim. This GPS even has the 100% global satellite coverage and a two-way text messaging feature. There is the 2.6-inch screen and the item weighs less than 0.5 lbs.
PROS:
Lightweight model
Great for professionals and beginners
You can pair it with your mobile device
Has a two-way text messaging feature
CONS:
It doesn't have a barometric altimeter
3. Garmin Montana 680t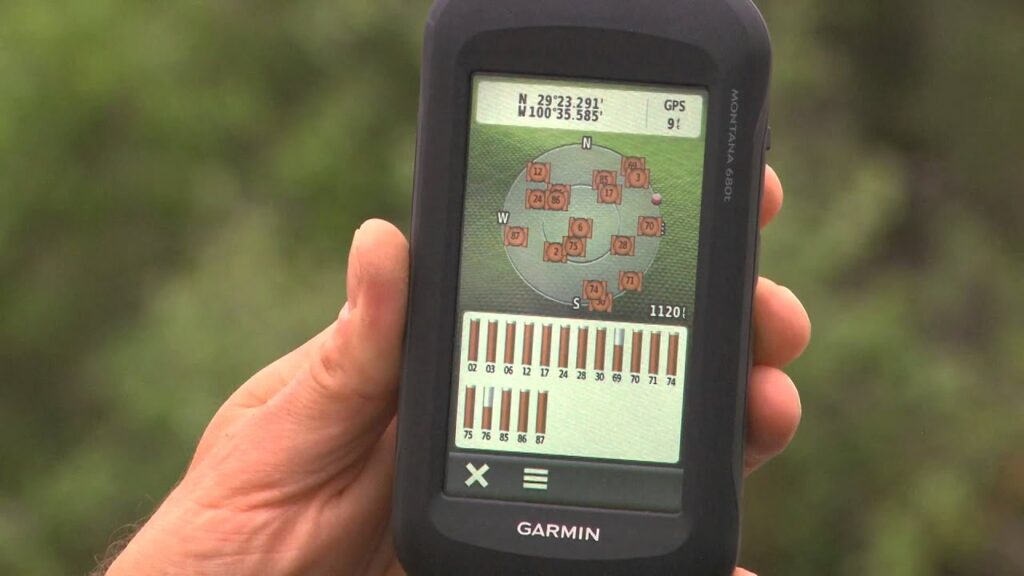 Montana 680 t has a 4-inch dual-orientation as well as the 8-megapixel autofocus camera that will automatically geotag your taken photos! This tool can track GPS and GLONASS satellites, and is a practical item for everyone! You will also like its 1-year imagery subscription. There are over 250,000 preloaded worldwide geocaches, and its track manager is easy to go through. One of the main reasons why others love it is because of its standards AA batteries (you will need three of them) and you can use the tool with ease for 18-22 hours!
PROS:
GLONASS support
Amazing battery life
Has the 8-megapixel camera
CONS: 
Quite heavy (weighs over 10 ounces)
4. Garmin fenix 6X Sapphire Multisport GPS Watch
Are you a fan of unusual shapes & watches that can come in handy for their multi-purpose? This is a stylish smartwatch that has amazing tracking and GPS feature. People love it because of its robust design, as well as its Wi-Fi connectivity! There is also the LED backlight and a 6′ display. This tracker will suit sporty people, as well as those who wish to look stylish when outdoor camping, running, or hiking!
PROS:
Stylish design
Has GPS & Wi-Fi
Durable & robust
LED backlight
CONS:
5. Garmin GPSMAP 64st Review – High Sensitivity GPS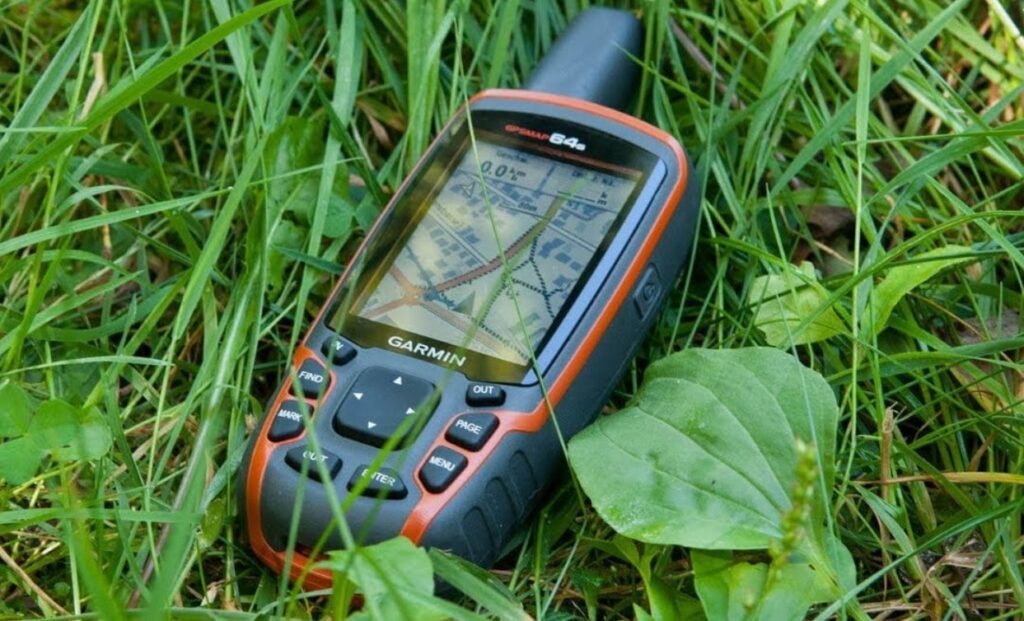 The Garmin GPSMAP 64 is easy to use and it is often on sale. You will enjoy its 2.6-inch sunlight-readable color screen. You can transfer all of your data and GPS coordinates through a USB cable onto your computer. This model can be utilized to receive mail and text messages through its GPS! You will get a 1-year subscription of BirdsEye satellite imagery. This model is compatible with Garmin custom maps and it even has a microSD card slot for more use of your space! Battery-wise you will get a charger and a USB cord for its practical charging and maintenance.
PROS:
2.6-inch screen
You get a 1-year subscription
Has GPS, mail & text-messages feature
CONS:
Not as highly sold or loved as other models
Time to enjoy nature, a safe way!
So, are you ready to venture out and explore? Make sure that you choose your GPS device carefully and according to your budget. It is always a good idea to have your route planned out on your computer, so have your iOS equipped with some of the best maps and routes with our help!