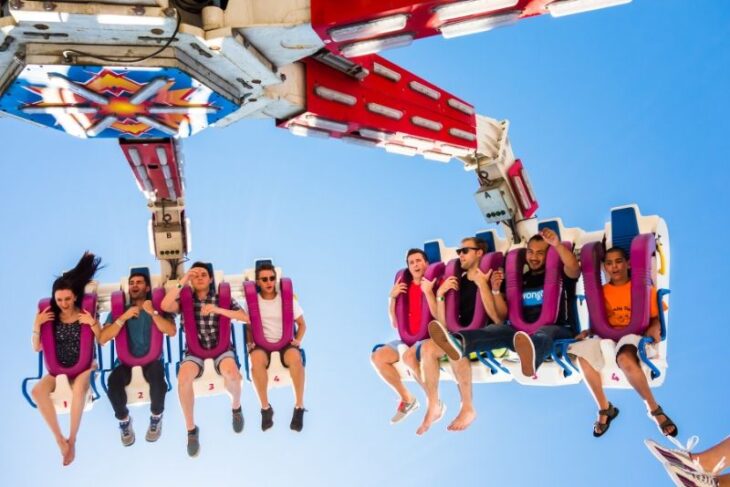 Must-Visit: Best Theme Parks in the World
Theme parks are the place to go if you want to spend your time having fun, regardless of age. These amusement parks are ideal places to visit if you want to reconnect with your inner kid and relive your childhood memories. Therefore, it's no wonder that these locations are usually on the bucket lists of both youngsters and adults.
What's more, there is always something for everyone at theme parks. Whether you travel alone or with your entire family, you will certainly leave feeling fulfilled and energized. If you want some adrenaline rush or want to live in fantasy for a time, start organizing your next holiday in one of the theme parks listed below.
Universal Studios, Singapore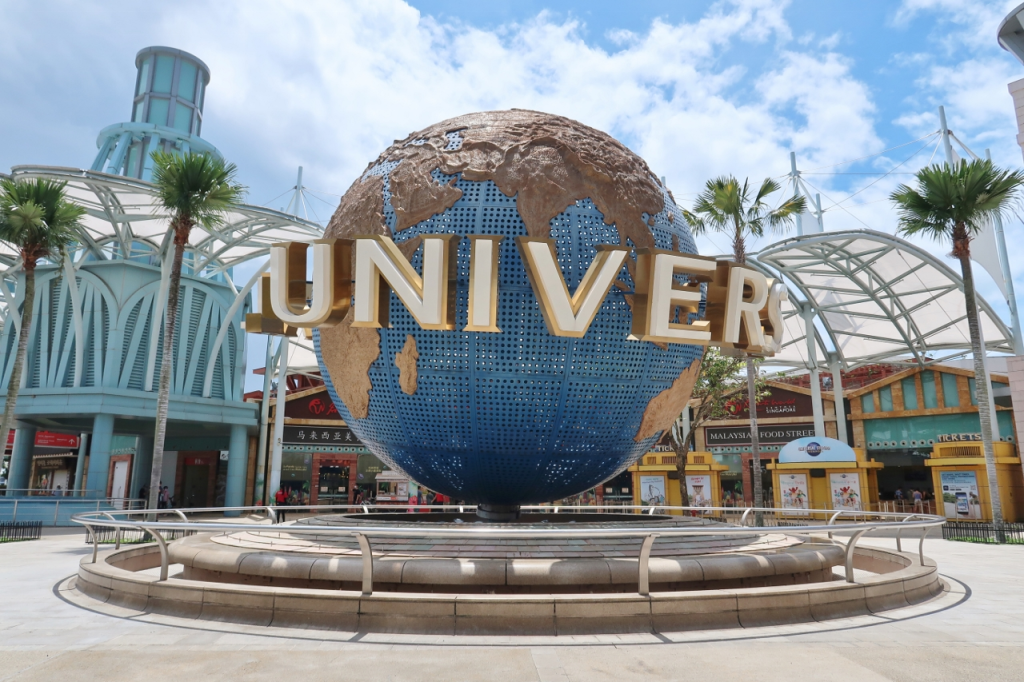 Universal Studios Singapore is the first Universal Studios theme park in Southeast Asia. It is located in Singapore at 8 Sentosa Gateway and is easily accessible from the city's core. It debuted in 2011 and now includes 24 movie-themed attractions spread over seven themed regions. Eighteen of these are exclusive to Singapore. Thus it would be a missed chance not to visit this theme park if you are in the area.
Among its attractions, it features Revenge of the Mummy, Water World, and Transformers The Ride: The Ultimate 3D Battle. In addition, it also boasts Battlestar Galactica, the most thrilling attraction in the park.
The seven themed zones are New York, Sci-Fi City, Hollywood, Ancient Egypt, The Lost World, Far, Far Away, and Madagascar. There are also some magnificent events, such as one staged by Steven Spielberg in which a cyclone strikes New York. The other one recreates Waterworld with all of its daring stunts.
Six Flags Magic Mountain, United States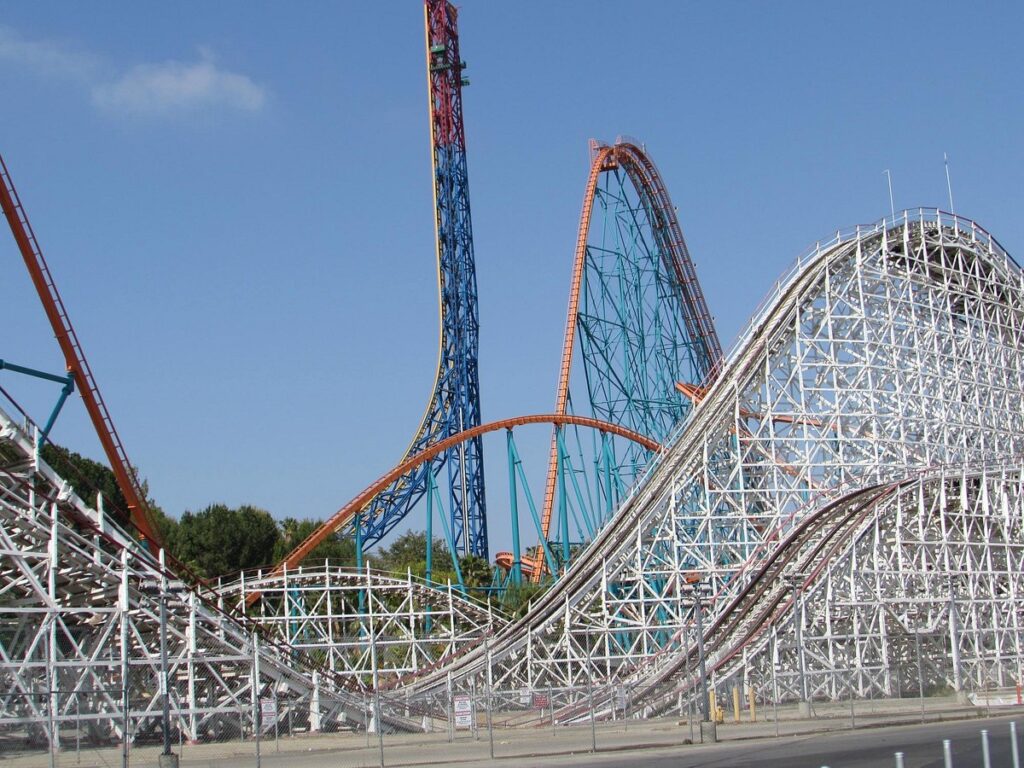 Six Flags Magic Mountain, known as the "Thrill Capital of the Global," has 19 thrilling roller coasters, gaining the world record for the most roller coasters. This theme park is located in Valencia, California, on Magic Mountain Pkwy. If you want to experience the adrenaline, here is the place to be.
If you visit the place, don't forget to ride the Full Throttle, one of the world's tallest and fastest looping coasters. Among the 19 exhilarating roller coasters you should also try are the New Revolution, Log Jammer, and West Coast Racer Roller.
Apart from roller coasters, the theme park has 100 rides and water slides. So, whether you're searching for exciting child rides or intriguing family rides, this venue is guaranteed to have them. There are also live concerts and areas dedicated to the DC Universe and Bugs Bunny World. If you like Batman, you surely wouldn't want to miss Batman the Ride.
Efteling, Netherlands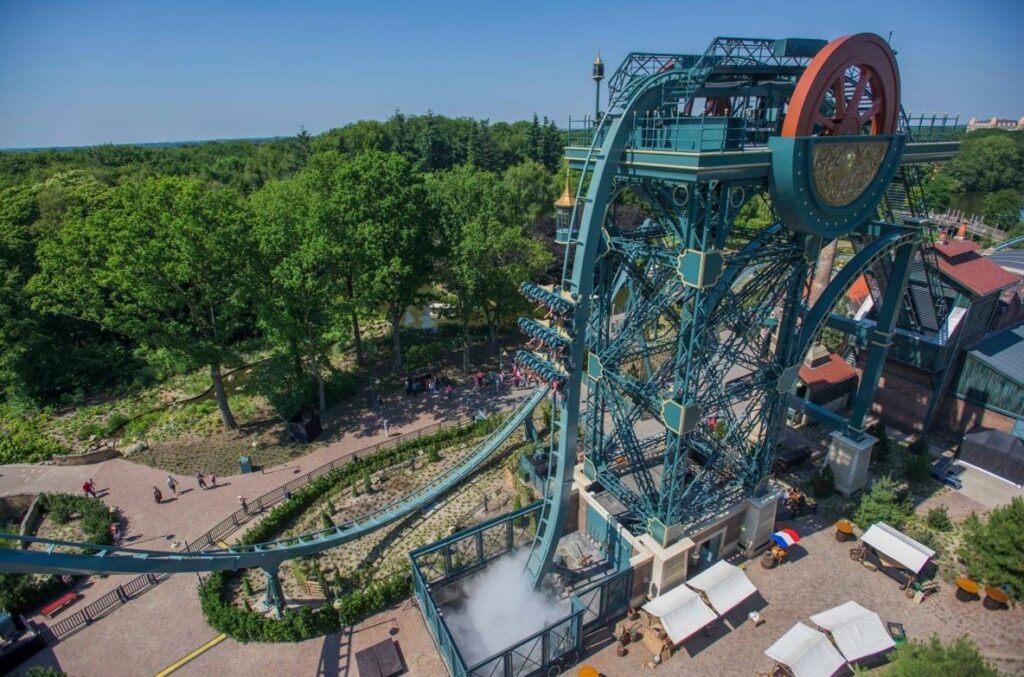 This one-of-a-kind amusement park in the Netherlands with a fantasy theme is the place to go if you've always wanted to fulfill your childhood desire of becoming a fairy. Efteling is considered as the largest amusement park in the Netherlands and one of the most popular amusement parks in Europe. Because of this, it deserves a position in the list of the top theme parks in the world.
The park has a fantasy theme. Therefore many of its innovative rides, gardens, and attractions are themed to Dutch mythology and fairy tales, including a 15-acre Fairytale Forest with more than two dozen scenarios. Other attractions include  Pinocchio, Polka Marina, and Ravelin, known for their ability to make riders' heads spin.
In addition to that, it features its most recent tourist attraction, known as the Aquanura. This fountain, which now has the reputation of being the biggest fountain in Europe, explodes in time with the accompanying lights and music. Don't forget to pull out your phone's camera, take photos, and share it with your social media friends.
Universal Studios Japan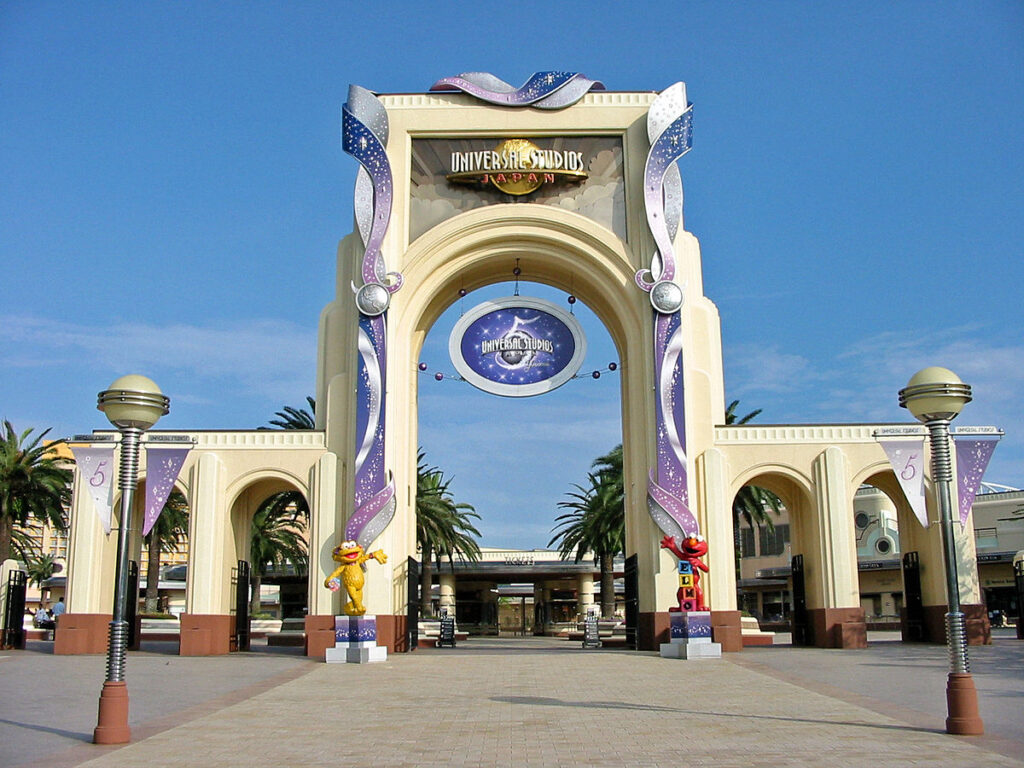 This amusement park, found in Osaka, Japan, welcomes tens of millions of guests every year. Therefore, there's no room for debate about the fact that Universal Studios Japan is one of the best theme parks in the world.
It combines themes and attractions similar to those found in its American equivalents and is recognized as the home of the Wizarding World of Harry Potter. You should get yourself a wand and chant magic spells as you travel to feel like a wizard, like Harry Potter. If you're curious about the Harry Potter characters' drink, you may also order a butterbeer.
In addition, Japan's Universal Studios is the location of the world's first Super Nintendo World, an area with attractions and restaurants themed on Mario and his friends. There are rides based on "The Amazing Adventure of Spider-Man," so Peter Parker wannabes can also enjoy the park. They also offer an attraction called Attack on Titan, which is relatively new to the park and is ideal for this anime's fans.
Universal Studios Hollywood, United States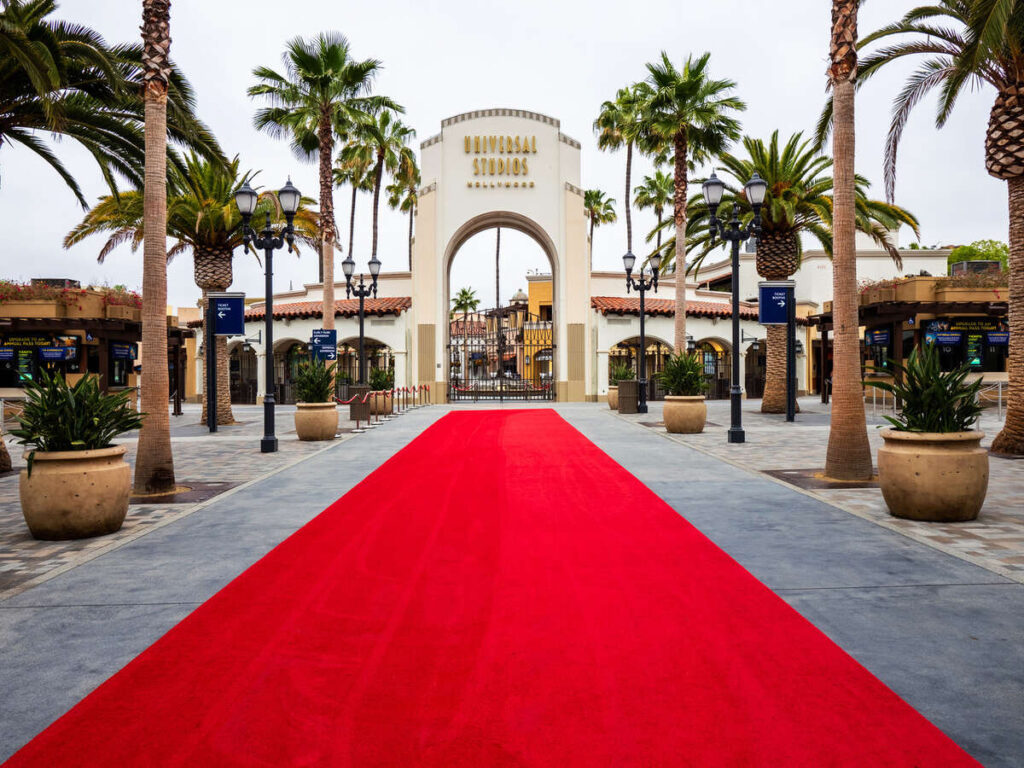 Universal Studios Hollywood debuted in 1915 as a studio tour and can be found in Los Angeles, California. At the moment, it is considered to be Hollywood's most well-known movie studio and one of the most well-liked attractions in all of Hollywood. Since it combines the thrills of theme parks with the dreams of Hollywood, it quickly rose to fame as one of the best theme parks in the world.
If you're a movie enthusiast, this is the place to go. Universal Studios Hollywood offers a studio tour to let you experience the special effects you only see on movies and TV. As part of this attraction, you will go across the area in a tourist vehicle alongside a dozen other passengers.
During your journey, you will experience several misfortunes and catastrophes, including earthquakes, a head-on collision with a great white shark, and a confrontation with King Kong. It felt like you were living your movie fantasy, but only in the worst-case circumstances, which made it even more appealing for tourists.
You can also tour the film sets of some of your favorite movies while you are here. Feels like the main character moment, right?
Alton Towers Resort, England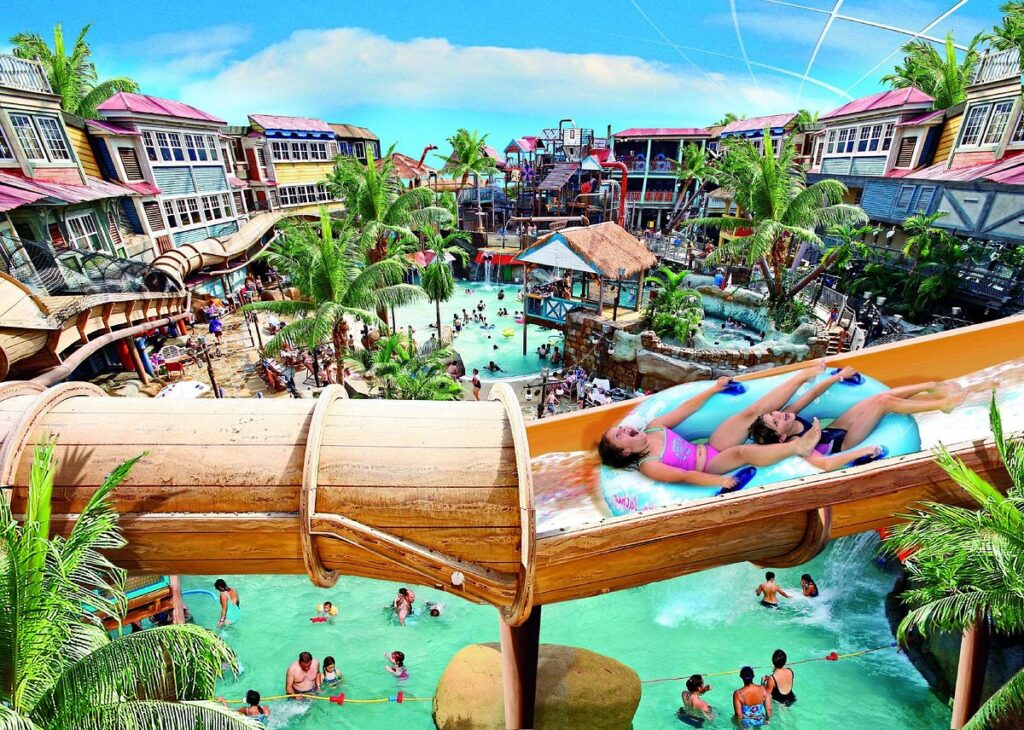 What was once a private estate has been transformed into one of the most popular amusement parks in the world. It has maintained its position as the benchmark for all other amusement parks in the United Kingdom and can be found in Farley Ln, Alton, Stoke-on-Trent, United Kingdom. It is well-known for having rides and roller coasters of international calibers, such as the Nemesis. This rollercoaster was the very first inverted roller coaster ever built in Europe.
And if you're looking for a place that truly exemplifies the concept of inclusive fun for people of all ages, go no farther than Alton Towers in the United Kingdom. In addition to the actual theme park, it also features water parks, a hotel complex, and treatment rooms, all of which are located on the premises.
Children may interact with the characters from CBeebies or ride the Runaway Mine Train. They also have the option of trying the newest attraction, known as the Gangsta Granny. The elderly are welcome to take a stroll in the garden or play a round of golf. And with all the dedication to developing new rides of an exceptional level, it rightfully merits a place among the top amusement parks in the world.
There is no such thing as an age for theme parks. You will always find an attraction that will suit your preferences, from your favorite cartoon character to your comfort movie. And these places will surely let you know that every penny you spend there is worth it.
Still Can't Get Enough with These Rides?
If you and your buddies simply can't get enough of all the excitement, you can always play some practical jokes on each other. After all of these exciting trips, why not play a joke on them that involves a laxative and let them have a trip to the restroom?
Laxative pranks entail mixing a laxative medication with a meal or a beverage. As a consequence, your friends will either have an accident in their trousers or experience a toilet emergency. However, you need to be careful about who you pick as a victim because this might lead to dehydration if the person is unable to deal with the negative effects of the drug adequately. You should also wait until you are safely inside your own home before executing the prank, as the restrooms at the theme park may be quite crowded.