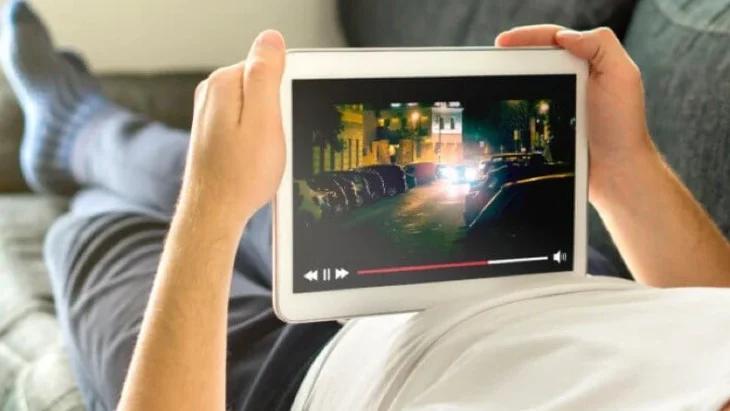 Top 11 Best TV Shows to Stream Using High-speed Internet
TV shows have been the center of attraction for many when people are bored or want to kill time by watching a specific movie or season. Everyone has their taste in television shows or series and in this discipline; you get to watch a variety of genres in films so that everyone can find the content of their interest. Nowadays, many great shows are available for people to stream online and are worth the watch.
For you to stream your favorite shows, you need a smooth internet connection and maybe some popcorn or hot chocolate to go along with it. An internet is, however, a necessary part that would allow you to stream without lag and not cause you frustration in the process of buffering. For such usage of the internet and even for your daily activities, we recommend you to call WOW! Phone Number to get the best all-around experience in terms of internet service and great plans.
Moreover, in the article below you will get to know about the many different shows that will captivate you in different dynamic ways. Watching these will bring down the boredom meter too.
Read up on these top shows and give them a watch, while some may be second seasons, it is great for you –to binge on the first and then the second seasons too. Have fun watching these as much as we did, and let us know in the comments below if you enjoyed it too.
1. The Vampire Academy (2022)
The second adaptation of Richelle Mead's novel series of the same name is called Vampire Academy. The creators are bringing some more compelling vampire drama after the sudden conclusion of The Vampire Diaries. Guardian Rose Hathaway, a half-vampire, and Lissa Dragomir, a royal vampire, team up to combat dangers from the savage strigoi in the novel. Anyone who enjoys high school drama, royal intrigue, and vampire stories must watch Vampire Academy.
2. Cobra Kai (2022)
Cobra Kai, a breakout hit on Netflix, successfully combines the delightful 1980s taste and likeness of the Karate Kid franchise. However, Cobra kai features more modern storytelling capabilities. Now that the fifth season is being aired of this show, it continues to embrace the silliness and nostalgia that have defined this bizarre two-hander that has no right to work as well as it does.
3. Bad Sisters (2022)
The plot of this show revolves around the death of John Paul. It is ultimately led to believe that the sisters are to be blamed for this death. The series alternates between the present and six months ago, when the concept was first conceived, so the reality is not nearly as clear-cut as that instead it will lead to becoming a murder mystery.
4. House of the Dragon (2022)
This show is known to be the prequel to a very well-known show Games of Thrones. This show is set in the Targaryen dynasty and is incredibly performed and directed. This story has many twists and trunks and will keep the audience intrigued. The show is full of heartbreaks and tension.
5. She-Hulk (2022)
The story of this show revolves around a lady who can transform into a gigantic green monster that can easily toss a car halfway around the planet. To our surprise, this hulk leads a life of an attorney. We see her struggles of balancing her normal and personal life with her hulk-abilities.
6. Reservation Dogs Season 2 (2022)
In its second season, Reservation Dogs, which continues to follow a group of kids who live on an Oklahoma reservation, is still poignant and entertaining. Distinctive voices are raised in the show Reservation Dogs that are all too seldom heard in popular culture while dealing with pain and loss and never forgetting to appreciate Native American life.
7. Andor (2022)
Cassian Andor's native planet was abandoned because of a mining accident that rendered it unusable. This is where the story begins from. He is on a mission to find a living and get his life started. He has no family left and now is on his own. Diego Luna, who consistently portrays anger, disappointment, and the resolve to fight through either a deftly delivered word or a skillful facial expression, is present throughout it all.
8. Lord of the rings: The ring of power (2022)
Lord of the rings is a series that has been ruling over everyone's heart since its first release. This Peter Jackson trilogy of films had all the movie freaks dropping their jaws, with their immaculate graphics, storyline, and a great cast.
The Rings of Power is a film set as a prequel to the Lord of the rings series. It has some major plots. The characters play a great role in keeping the movie's pace slow and intriguing.
9. Reboot (2022)
A comedy series set in the lives of a 2000s family. The story revolves around an indie filmmaker. Paul Reiser plays Gordon, who is the original sitcom creator, and Rachel Bloom, who likes to give a new touch to the classic sitcom, plays Hannah. This show serves as a great meal of comedy with some traditional dessert of television drama.
10. Abbott Elementary (2022)
Do you want a mixture of warmth, hilariousness, fun, and some moments to cry? Abbott Elementary is the right movie for you. The story revolves around some dedicated and passionate teachers, who aim to help and make their students succeed despite the odds playing against them. This show also serves some sweet moments so tune in to watch it now!
11. Dahmer –Monster: The Jeffery Dahmer Story: Limited Series (2022)
The story is unsettling and like crazy folklore, but true as it seems. Based on the real-life events from the Dahmer case, this show is about a murdering cannibal, who took bloodshed to heights that may freak a human out just from hearing it. Creepy, thrilling, and a tale-worthy story of a murderer without any remorse. Was Dahmer even human? What was his past like? Find out by watching this show, released in September 2022.
Wrapping Up
If you are a television person and want to watch some amazing shows, try this list of the 11 best TV shows that you need to watch right now! Get watching and daydreaming over the multiple universes and the multitude of characters.