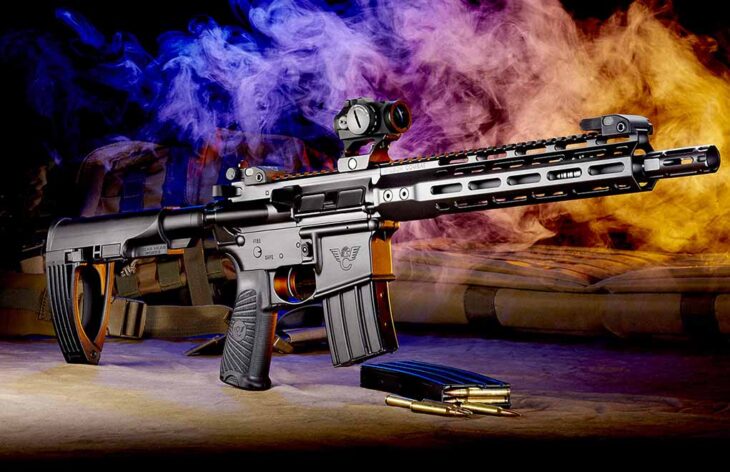 Top 5 Must-Have 300 Blackout Parts & Accessories
If one thing is for sure, a 300 blackout is a fun firearm to own and even more fun to fire. On one hand, you'll be mighty proud to own one out of the box, but on the other hand, there are plenty of 300 blackout accessories to choose from. Whether you bought your 300 blackouts for home defense or to enjoy at the range, there are always ways to customize your new firearm.
The purpose of this article is to introduce you to some of the most worthy 300 blackout accessories to own. With the accessories listed below, you'll be able to make your experience even better while protecting your investment.
1. Deflector Brake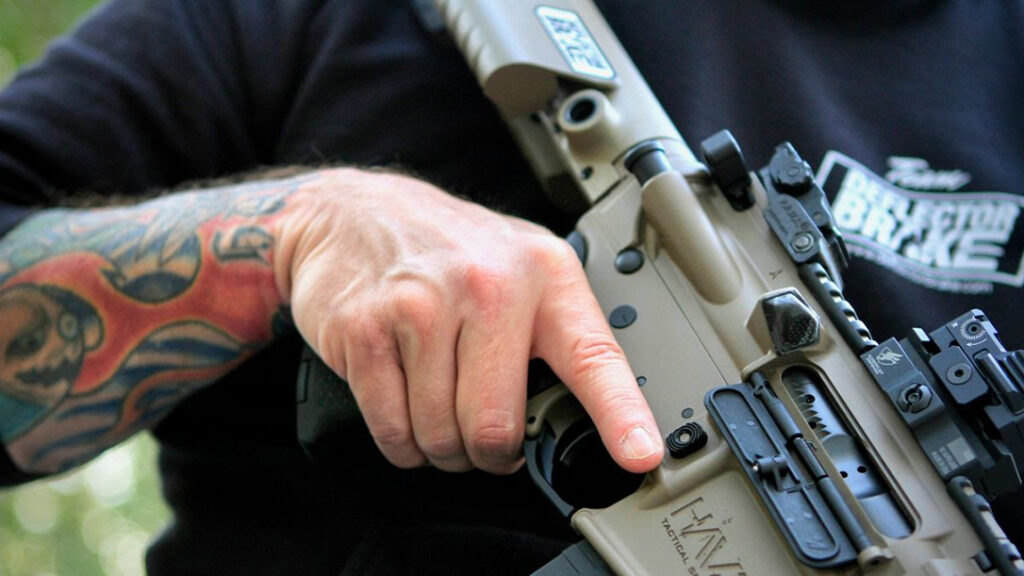 One of the most affordable and worthwhile 300 blackout accessories is the deflector brake. In case you've never heard of a deflector brake, it's a rather small item that serves a mighty purpose. Primarily, a defector brake is a self-adhesive molded part designed to fit over your existing brass deflector.
Once installed, you'll notice a significant reduction in the distance traveled by ejected brass casings. Additionally, a deflector brake works to prevent brass burns by helping to eject casings more predictably. In the end, you get a safer experience for yourself and those around you.
Lastly, since brass will pile up neatly next to you, it makes it easy to save it for reloading. Overall, a deflector brake is a tiny investment that makes a huge difference.
2. Suppressor
For the most comfortable 300 blackout experience, a suppressor is a must-have accessory. On average, a suppressor reduces noise by roughly 30 dB, helping you to protect your ears without loading up on hearing protection. For this reason, a suppressor is an even better choice for home protection.
While it may make it slightly more difficult to maneuver around corners, the benefits still manage to outweigh the cons. When choosing a suppressor, be sure to check the specs to ensure you're getting adequate noise reduction. Also, since weight is a factor, it's important to make sure you're not adding too much weight.
Beyond that, you want to check to ensure that it's made from durable materials that will stand the test of time. With that in mind, high-quality titanium is typically the material to look for when shopping for a suppressor.
3. Red Dot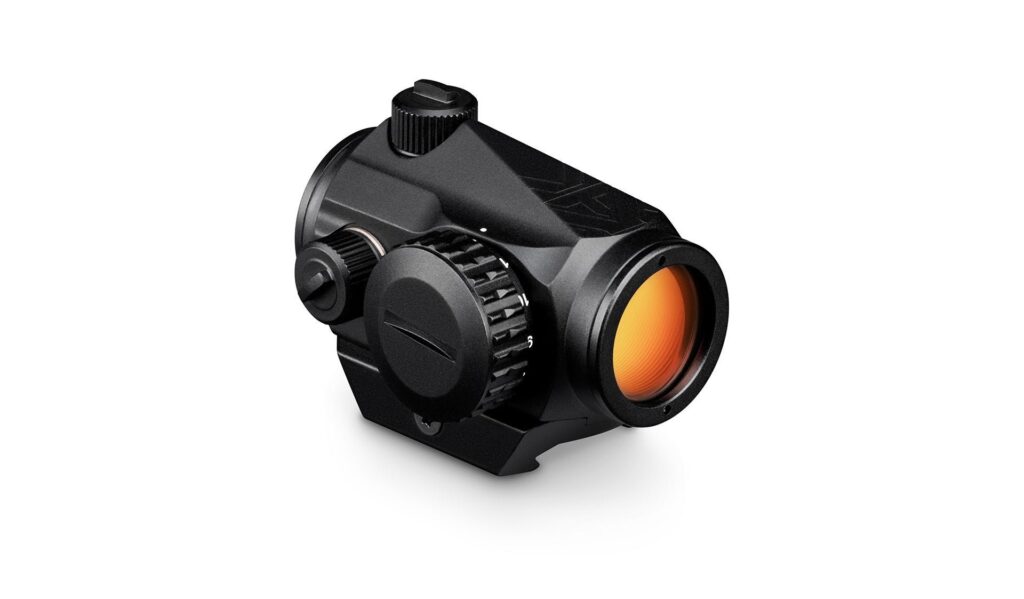 For the quickest target acquisition, a red dot sight is an answer. When choosing a red dot for a 300 blackout pistol, it's best to stick with a reflex sight. Generally, a reflex sight allows you to quickly acquire your target with both eyes open. Because of this, it's a great choice for anyone with eye issues.
Red Dot Guys recommend red dots by Holosun and Trijicon first. Both of these brands are some of the best in the business, and their sights are sure to please. When you choose sights by these companies, you know you're getting crystal-clear optics that won't fail you when you need them the most.
Beyond those two brands, Sig Sauer and Vortex are always great choices. Depending on your 300 blackout model, you may find that a Sig sight is your best option. If you prefer to get the most value for your money, then you may find that Vortex gets the job done.
4. GunSkins
When you want to put a personal touch on your firearm, GunSkins is the perfect place to look. Currently, GunSkins offers a wide range of decals to choose from. Primarily, you'll have the option to check out their large collection of mag skins.
There are some seriously cool designs, ranging from American flag decals to skulls and everything in between. Plus, there's the option to sign up for the monthly package that sends you a monthly Mag Skin of the Month.
All in all, GunSkins is a great way to add a personal touch to your 300 blackouts without sacrificing any of its functionality.
5. Muzzle Brake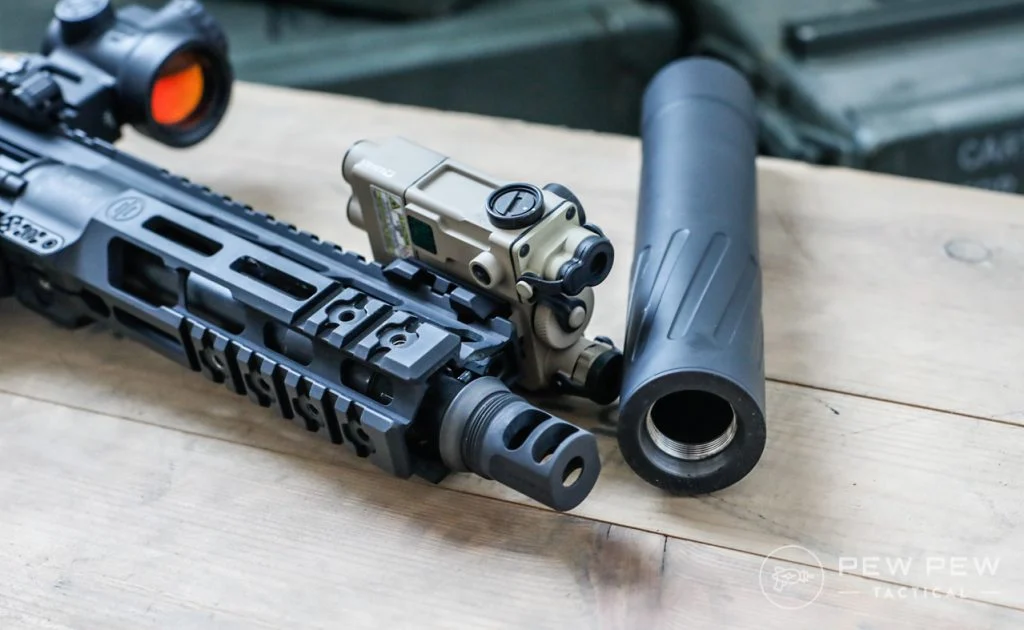 Are you tired of recoil? The easiest way to reduce recoil to the point that it's barely noticeable is with a muzzle brake. With a muzzle brake, follow-up shots are quicker and more accurate. This is advantageous for use at the range and home defense applications.
For installation, the addition of a washer kit makes installation a breeze. Next, when properly installed, you won't need to worry about projectile flight disturbance. However, one thing you do need to keep in mind is that a muzzle brake may kick gas out to the sides.
Therefore, if you plan to fire your 300 blackouts at an indoor range, you'll have to be warier about the people beside you. Other than that, expect a reduction in lift and recoil to make your overall experience more comfortable.
Final Thoughts
There are loads of 300 blackout accessories to choose from, and these are some of the most useful. From giving your firearm a personal touch to improving your accuracy, these are all accessories that get the job done. The key is to give some thought to how you typically use your firearm before choosing accessories.
For example, if you primarily keep your 300 blackouts for home defense, then it's wise to choose accessories that speed up target acquisition. On top of that, there are always ways to enhance stealthiness.
For owners who want to enhance their experiences at the range, deflector brakes and muzzle brakes are both great options. With either of those two parts, you'll be able to enhance your accuracy, make for a more comfortable experience, and preserve the life of your firearm. Just imagine your casings neatly stacked next to you with limited recoil.
All in all, adding one accessory at a time isn't a bad idea to get a feel for each. Then, as you become more comfortable with each accessory, it will be time to experiment with a new one. And this method is surely better than buying everything at once because it might be hard to identify an accessory that doesn't suit your taste if you don't.