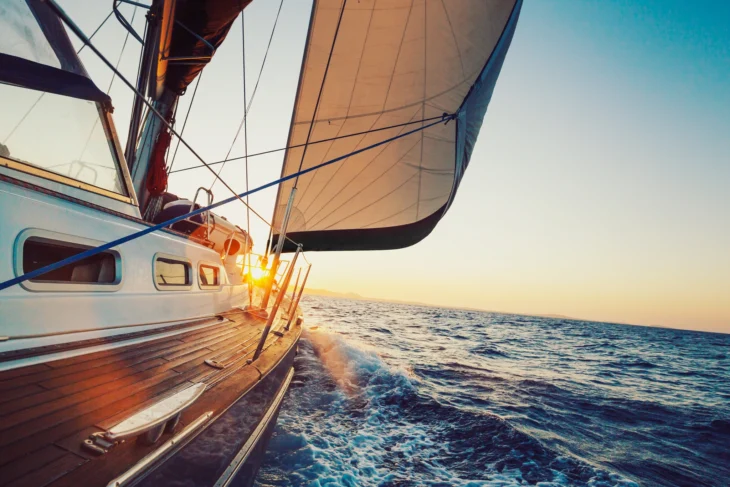 6 Boating Gadgets and Things that Will Make Your Summer Amazing
Summer is just around the corner and it's getting warmer by the day. Are you planning on taking your boat out soon? If you're getting ready for a summer of boating adventures, make sure you have the following six things to make your outings more enjoyable.
1. A private boat dock
If you live by the water and don't have a private dock, you should consider getting one before summer rolls around. Click here to see what kind of docks you can get.
Boat docks are both convenient and courteous to the other people in your area. For example, when you own a private dock, you won't need to wait in line at the public boat ramp to embark and disembark, which makes the experience safer and more efficient for all.
Your private dock will also make boating more efficient for all since there will be one less boat to wait for at the public dock. You also won't need to clean your boat each time you're done with your excursion because you won't need to drag it along the shore to get it onto your trailer.
There are financial benefits to owning a private dock, too. For instance, you won't need to pay for boat storage fees and a private boat dock can increase your property value. Should you decide to sell your home in the future, having a dock will capture interest from more buyers who will see it as a bonus.
Both permanent and temporary docks make great options for security as well. Your boat is more likely to be damaged or stolen when stored in a public marina where people can sneak around under the cover of darkness. Storing your boat next to your home is safer because people are less likely to trespass on your private property to get to your boat.
2. A subwing
You've probably towed people behind your boat with an inner tube, and that's fun for a while, but it can get monotonous. A subwing will bring more excitement into your boating adventures, and might even replace your inner tube.
If you've never seen a subwing, you're missing out. This is one of the coolest alternatives to an innertube because it allows you to tow people underwater. They just grab onto the wing and hang on for the ride!
As long as the water is clear, a subwing will be one of your coolest adventures yet. It's not physically demanding and there's a short learning curve. The best part is you can tow a subwing with a small motorboat, and you can also tow two people with one wing.
3. Snacks and beverages
You can't have a boating adventure without the best snacks and beverages. Load your boat a cooler and pack it full of your favorite drinks and snacks. Get some of that expensive root beer you always eyeball in the store, pack some cheese and crackers, and toss in your favorite bag of chips. Don't forget to load up on some candy, too, like gummy bears, chocolate, or Red Vines.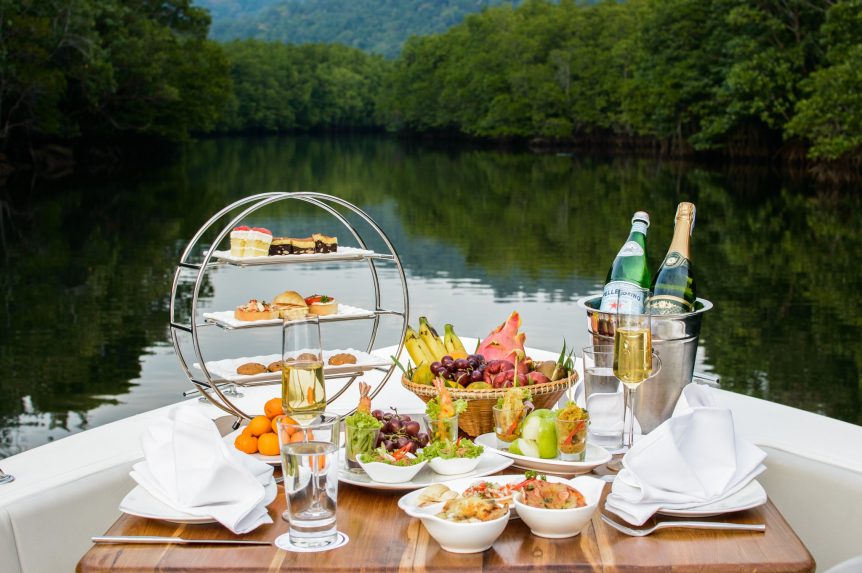 4. A giant inner tube
Whether you tow it behind your boat or you just use it to float around, make sure you bring a giant inner tube on your summer boating adventures. Kids love giant inner tubes and they'll probably want to try tubing at least once to see what it's like.
Inner tubes are also a great way to introduce people to water sports when they've never been boating before. You can tow an inner tube slowly for beginners and gradually increase your speed as they get comfortable with the movement. Or, you can float around slowly all day while you take turns relaxing in the tube.
5. A boat slide
There are only two ways to get into the water from a boat: falling or jumping. Unless you have a boat slide. With a slide, you have a third option that's much more fun.
Although kids usually like boat slides the most, they're equally fun for adults. If you've never tried one, get one and see how it works out. You'll probably find that everyone you take onto the water will enjoy sliding down into the water for a quick swim.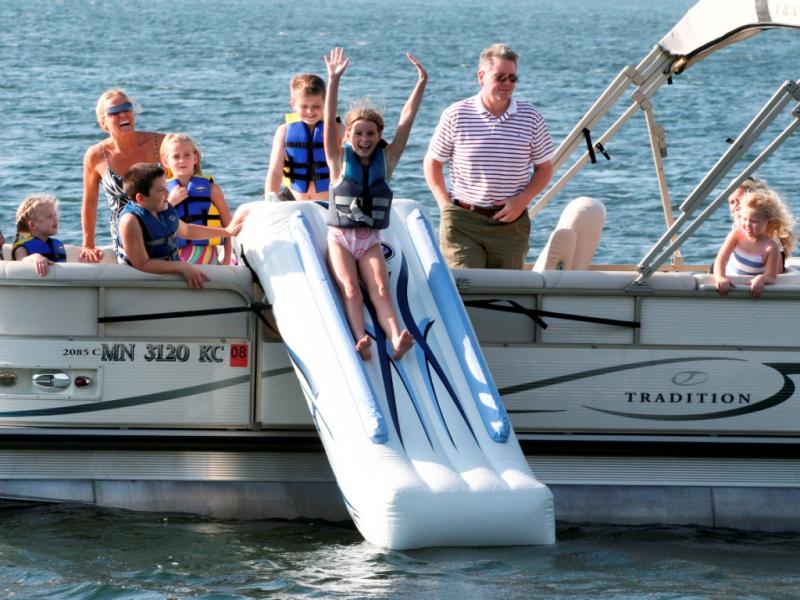 6. A dog boat ladder
Do you take your dogs out on your boat? If so, you need a dog boat ladder. This makes it easier for them to get back into the boat so you don't have to do the heavy lifting. Most of the time, dogs will intuitively walk up the ladder back into the boat once they see it's there. However, you should practice on dry land just to get your dog used to the ladder.
Small dogs are pretty easy to get back into a boat manually. However, if you've got labs, golden retrievers, or any other large breed, you might have a hard time getting them back in the boat.
A dog ladder will be especially helpful if you have a bad back or you're not that strong. It's not easy pulling a big dog back into a boat, and it's even harder when your dog is tired. If their life jacket has handles and you're strong enough, you might be able to get them back in.
If you think you're going to keep your dog from jumping into the water, good luck with that! It doesn't take long for a dog to jump into the water, with or without your permission.
Dogs that love to swim are a little harder to control once they get into the water. They're too busy enjoying themselves to pay attention to your commands. Having a ladder for your dog to get back into the boat will be a huge relief for you when you end up with a tired dog that you can't easily haul back into your boat.
Have fun
Above all, remember to enjoy the company you bring with you out onto the water. Tubing and snacks are fun, but so are great conversations and friendships.