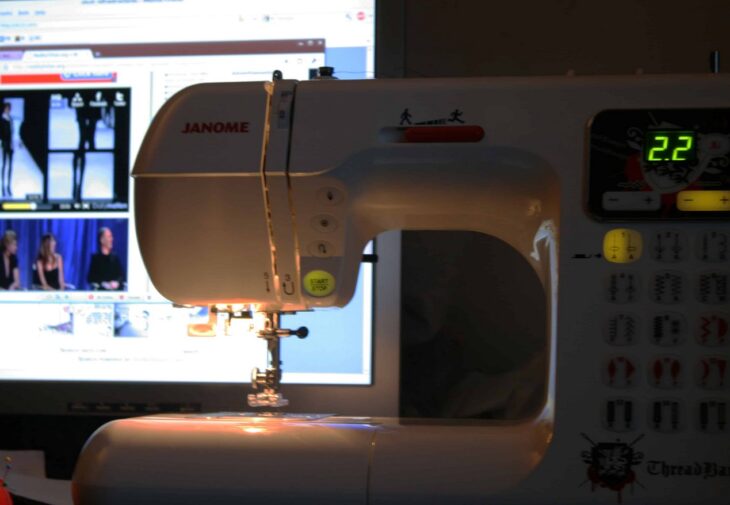 How Does a Computerized Sewing Machine Work?
Are you a person who feels, "Any day spent sewing is a good day?" If yes, you are also a sewing lover then you are definitely interested to know about the latest, upcoming, updated sewing machines models that will make your stitching experience better. The latest technology, innovation, and research have brought huge options in the market for sewing machines that can be compared on the basis of different features. From low to high prices, manual to automatic, simple to stylish, and many more other reasons vary in Sewing machine buying decisions. Every individual has their own preferences whether they want to buy a mechanical, computerized or electronic machine but it all depends on what kind of sewer you actually are. Generally, nowadays if we look at the market, computerized sewing machines are selling in most of the numbers. With having millions of users across the globe there is regular up-gradation by the manufacturers in sewing machines. Therefore, it results in having a lot of options for the buyers in the market. But yes, you need not get confused because everyone has their own priority. Every sewer has a different style & pattern to use a machine. Some can handle a complex machine easily but for a few, it might be tough to work on a digital machine. So, if you want to know more detailed information regarding the latest Computerised machines & how they work, then this review is for you. Scroll down and we will let you know in detail all you need to know about Computerised Sewing Machines in 2023.
What are Computerized Sewing Machines & how it Works?
Computerized sewing machines consist of digital panels for getting complete control over the stitching. With the easy-to-use technology, it is the modern method of sewing by decreasing the time limit along with increasing productivity while sewing. There are multiple options & buttons available in a digital sewing machine that helps sewer to stitch more easily & conveniently. But sometimes people find it confusing who is not technology-friendly. So, yes it is a great task for them to sew on these machines whereas, the technology-friendly generation finds it more convenient and easy to operate. These machines have a computer that helps in controlling the motors of the machine for providing complete information on the digital display. Other than this, it is also effective for controlling other various components of the machine. A computerized system helps in storing the data about old stitches and patterns for further use. Also, you can hook up it with a PC for downloading the other designs and patterns directly from the Internet. So, if you are an advanced user or love to deal with technology, buying a computerized sewing machine will be the best choice for you.
Digital Juki HZL-F300 Sewing Machine | Best-selling Computerized Sewing Machine of 2023
Juki is a well-renowned brand in the sewing market that offers high-quality stitches with additional unlimited features that vary from different models. According to the research and expert reviews, the Juki HZL F300 is the top-selling sewing machine model that comes up with the personalized and digital control panel for proving the advancement in the world of sewing. Having a modern design with a smart display is the topmost choice for the customer in 2023. Listed are some points for consideration that will let you know it is a perfect digital sewing machine.
Get 106 stitches 16 buttonhole options for stitching the different styles and patterns in minimum time
Best machine for the industrial, professional, and personal use
Spacious product  for sewing & handling the heavy to the light fabrics with smooth stitching
Digital control panel for better customization & adjustments during sewing
Easy to setup & easy to use a sewing machine with technology advancement features
Convenient machine with special presser foot feature for better sewing experience
It is a powerful exceed series machine for quality sewing and quilting
Comes up with an extension table for adjustable and convenient use
Automatic electronic sensor-controlled buttonholes provide smooth stitching
One-touch needle threader and thread cutting automatic option with five years warranty
Why use a computerized Sewing Machine in 2023? | Reasons to buy Computerised Sewing Machines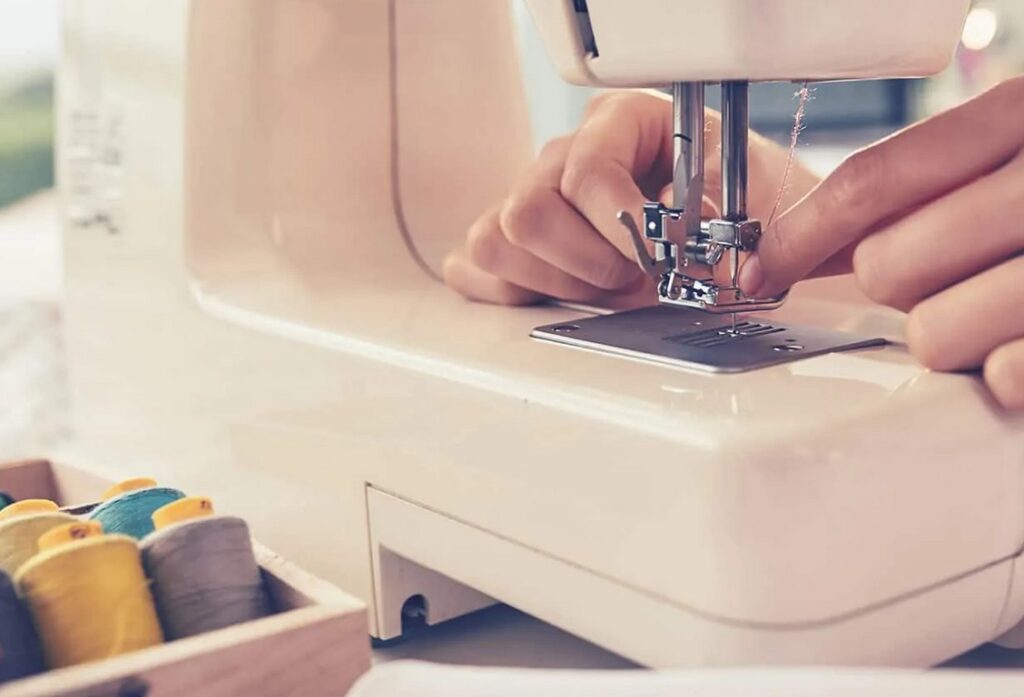 With complete research and analysis, we have managed to deliver you some of the excellent reasons to buy a digital stitching machine in 2023. There are many points to consider while buying a sewing machine because every sewer has its own needs & requirements. We advise you to follow our mentioned article to know more about the benefits of owning a Digital sewing machine.
Get plenty of stitching options available in digital sewing machines because it is manufactured by keeping in mind the latest requirements and demands of modern sewers. Therefore, with having many designs and patterns available these machines are designed for easing the sewing for both beginners and experts. Some people might get trapped in starting with this machine but learning the right method to use it will hand over the utmost comfort to them.
The digital sewing machines help in controlling and correcting the size of holes very easily. You just need to set up the requirements and the computerized system will perform the stitching itself according to your filled information. So, whether you need a machine for professional and casual purposes, choosing a digital machine will be a great option for you.
Overall, Automated machines are one of the foremost advantages of owning computerized sewing machines in 2023. Because the easy-to-control digital panels help in easing overall stitching. An automatic needle threader is effective for delivering multiple stitches in fed time. You can even handle the workload easily along with amazing stitching with convenient digital sewing machines.
Computerized machines work with saving the patterns and stitches with their in-built memory. Its internal memory is just like your smartphone that has ample memory to remember your favorite stitches. Ultimately it is the most useful feature that makes the sewer much more comfortable and tension-free while sewing. The smaller LED display makes sewing machines more easily predictable because from knowing the density of the stitches to the other similar specifications sewers can perform more productive stitching.
Overall Verdict
We hope that you have got complete information regarding computerized or digital sewing machines. It is important to buy a machine according to the comfort, budget, and other requirements of an individual but always remember in this hi-tech world digital sewing machines eases comfort and saves a lot of time for sewers. But yes it is important to consider your budget or technology-friendliness of the sewer before buying a machine. Therefore, it all depends on the sewer's comfort whether they want to purchase a digital machine or not.