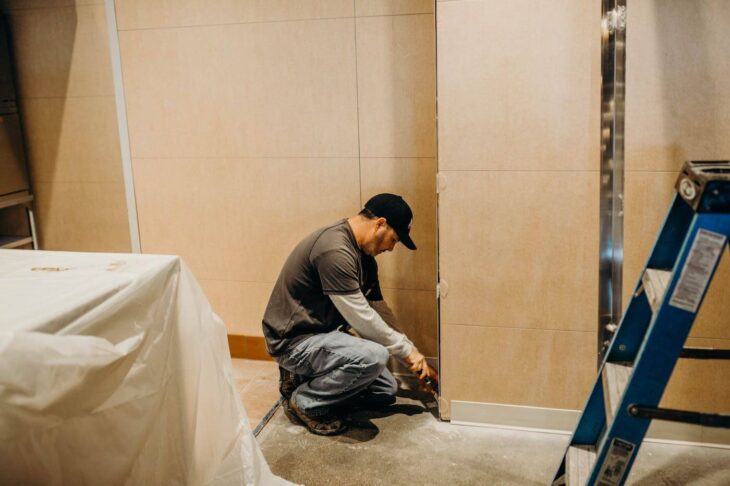 The Advantages of Choosing PVC Products Over Traditional FRP Panels
FRP panels are now becoming obsolete. Commercial and industrial applications like grow rooms, marinas, fisheries, dairy farms, emergency shelters, breweries, and food facilities are shifting from FRP wall panels to high-end PVC products. The FRP wallboard was a traditional choice and ideal cladding material. One of the major problems was that the FRP wall panels were not 100% water-resistant and strong. Commercial applications require a long-term wall cladding solution and Duramax PVC panels aptly fit all the requirements. Here are a few benefits of choosing Duramax PVC panels over traditional FRP wall material.
Quick and affordable PVC installation
Businesses are looking for inexpensive wall cladding materials installed quickly and without hassles. Did you know FRP wall panel installation takes 2 days minimally? You require to hire 2 skilled laborers and purchase additional materials to install the FRP panels. The wall panel installation involves double the material cost, making FRP an expensive choice. Initially, the 4'x8′ FRP material will cost $70, but the installation will round up to $141.50, as you will require to hire laborers and buy extra resources for the installation. In contemporary times with inflation hitting the market, businesses are not ready to spend their hard-earned money on temporary wall paneling.
On the other hand, Duramax PVC panels are a one-time investment. The PVC 4'x8′ material might initially cost $83.58, but the installation requires no additional materials or expert labor. The PVC installation is a one-person job. You can hire any novice worker to install the panels in 7 to 8 hours. The labor charges for PVC installation will not exceed $5, and there is no need for extra materials for the setup. Although initially, PVC panels seem costlier, the hassle-free and affordable installation is a huge financial relief. Save 40% on material costs and 50% on labor expenses by installing PVC panels and not FRP.
Low maintenance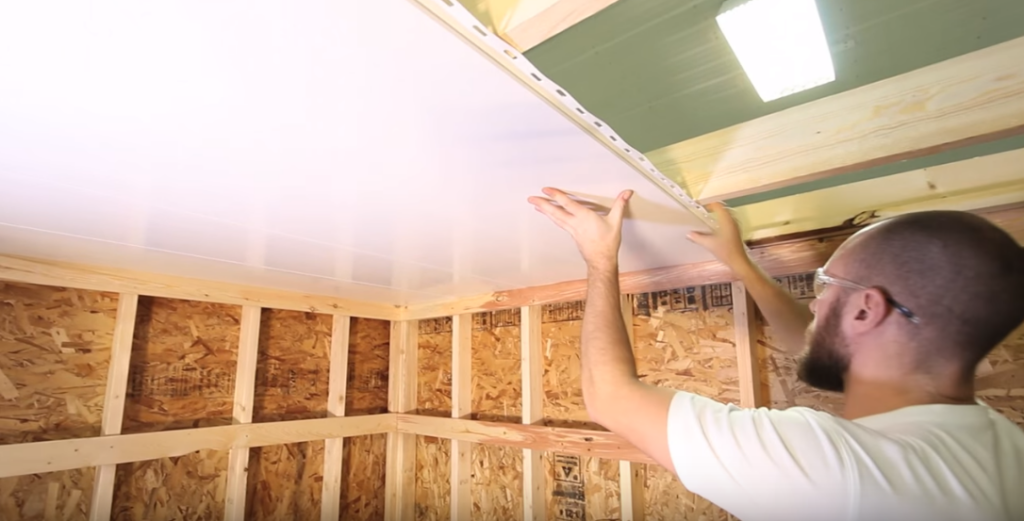 Even after a proper installation, the FRP wallboard is susceptible to callbacks. The FRP panels have wooden OSB backers that randomly absorb moisture and start rotting, molding, peeling, and degrading. The FRP panels need professional assistance for repairing, repainting, and regular cleaning. The rough textured FRP panels stain easily and turn yellowish. The heavy-duty maintenance of FRP wall panels makes the wall cladding material expensive.
On the other hand, the PVC panels are a single-time investment and last for 45-50 years with no callbacks. The PVC panels have no OSB backers, and the non-porous surface repels moisture. Duramax PVC panels never mold, rot, peel off or delaminate and are backed with a $25,000 money-back guarantee. The low-maintenance PVC panels also never stain, fade, or turn yellow. Occasionally cleaning the PVC wall panels is ideal for retaining the white sheen and luster. Clean the vinyl panels with a damp mop or use a pressure washer to remove any dirt or debris. Maintenance costs are huge in any business, but installing Duramax PVC panels can significantly reduce the after-care expenses.
Durable and water-resistant PVC panels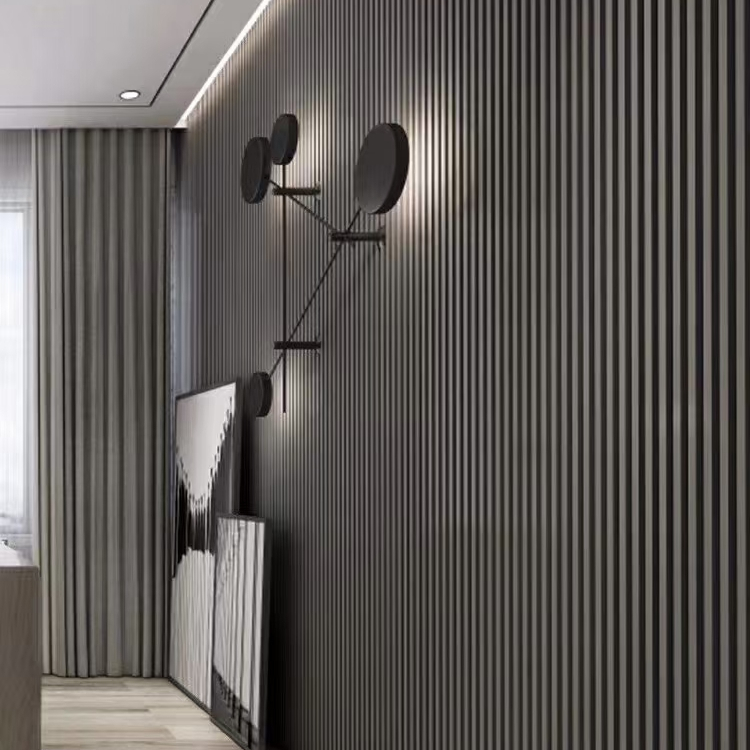 PVC panels are 100% water-resistant and long-lasting. The smooth rivet-free PVC surface is non-absorbent and sheds off moisture. The PVC panels are 7x times recyclable and have a total lifespan of 140 years. Once installed, you can expect the vinyl panels to last for many years. Maintaining the PVC panels properly requires no repainting, repairs, or replacing for at least 50 years. The waterproof PVC panels are resistant to mold, bacteria, mildew, and fire. The vinyl panels have Class A 1-hour fire-rated resistivity.
On the other hand, FRP panels have OSB backers that attract moisture. The FRP panels are not 100% water-resistant, which makes their durability questionable. The FRP material is not recyclable and, once damaged, needs immediate replacement. The combustible OSB backers do not assure fire resistivity for FRP panels. Duramax PVC products are ideal if you are looking for a robust, long-lasting, fire-resistant, and waterproof cladding material.
Final Thoughts
Get Duramax PVC wall panels within 2 weeks from the factory. The PVC panels are compliant with the Canadian Food Inspection Agency (CFIA), Food and Drug Administration (FDA), and U.S. Department of Agriculture (USDA) requirements. In addition, the customized vinyl panels meet the Current Good Manufacturing Practice (CGMP) requirements.
Ask for a free sample. Request a quote now. Book a free consultation today.