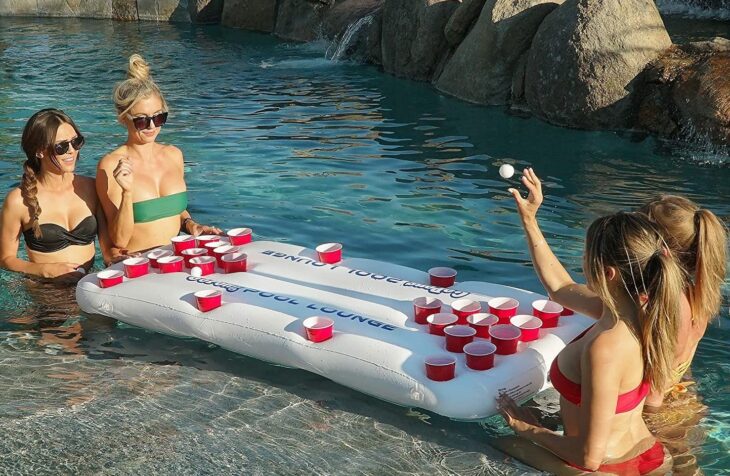 5 Gadgets You Need Around Your Pool
Pools are incredibly cool, but – they can always become even cooler. One way in which you can make your swimming pool cooler is by adding some cool accessories to it. Now, we are not simply talking about adding a water slide or a diving board. To be fair, you should do that, but no, we're talking about something even better, something you haven't thought of before – gadgets. So, without further ado – here are the five gadgets and accessories to add to your pool.
1. Waterproof Floating Bluetooth Speaker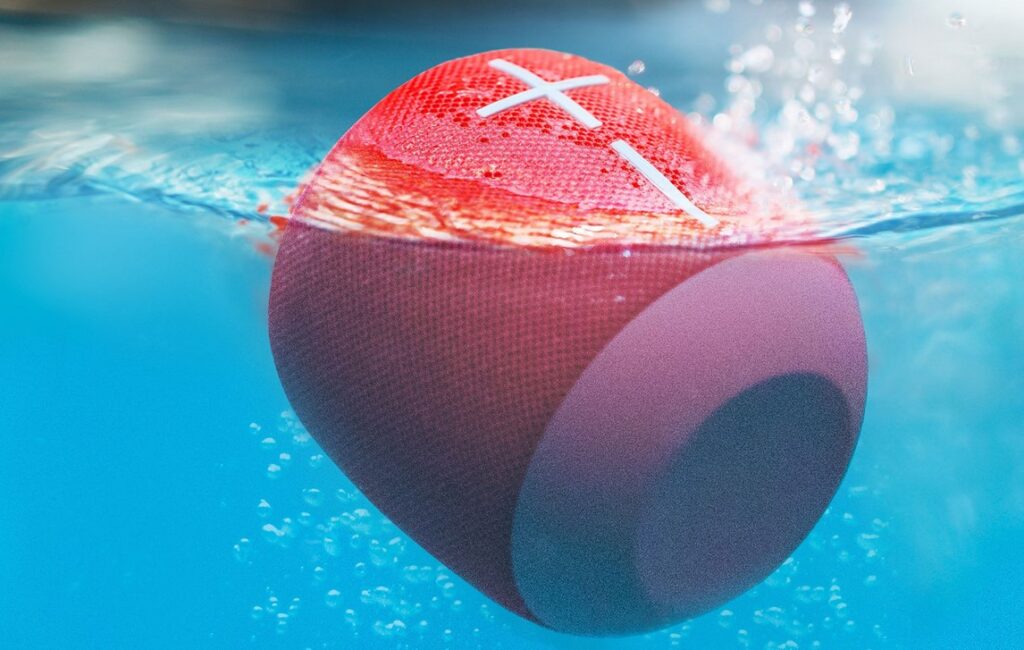 Who doesn't like a good pool party? Well, your neighbours, probably. So, how about instead of annoying your neighbours with those loud stereo speakers you put on the patio just to blast Taylor Swift, you get a small, waterproof, floating Bluetooth speaker that you can just toss in your pool and swim around with it. Now, these things aren't cheap, but you get a decent-sounding speaker that you can control from your phone, albeit your phone will be safe and dry on a table beside the pool, but that's beside the point.
2. LED Lights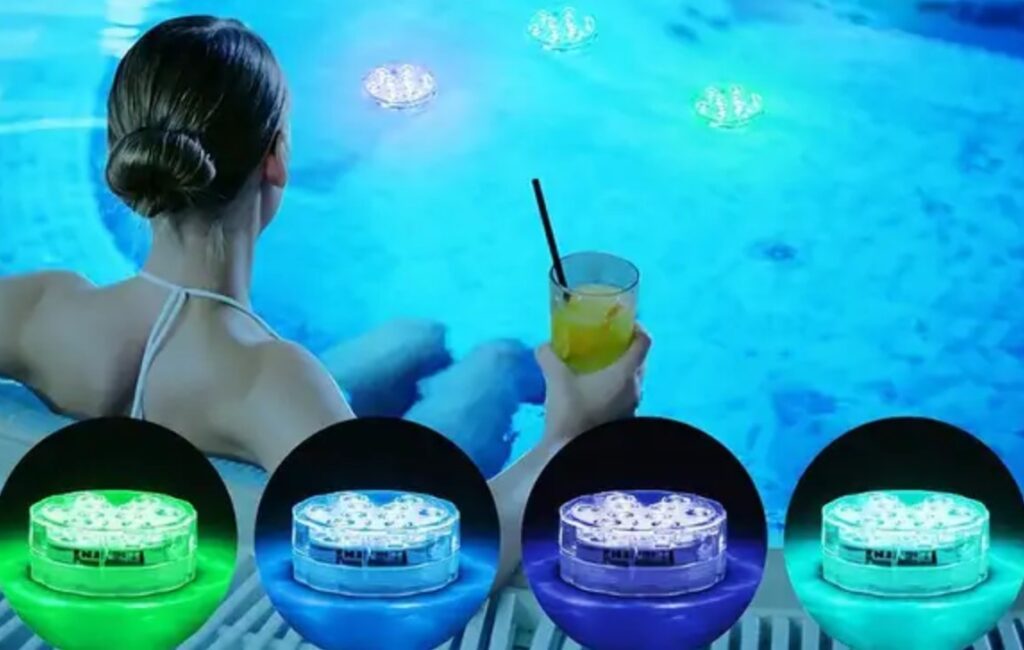 There aren't a lot of things that are better than a late-night swim. You hop in the pool, swim a few laps, and you're good for the evening. However, it does get a little tedious when you have to swim under white lights, right? Well, what if we told you that you don't have to. Nowadays, there are many fiberglass pools that can come equipped with LED lights that can change color so that you can swim in a different colored pool every single night. Also, these could be pretty useful for a themed pool party.
3. Inflatable Movie Screen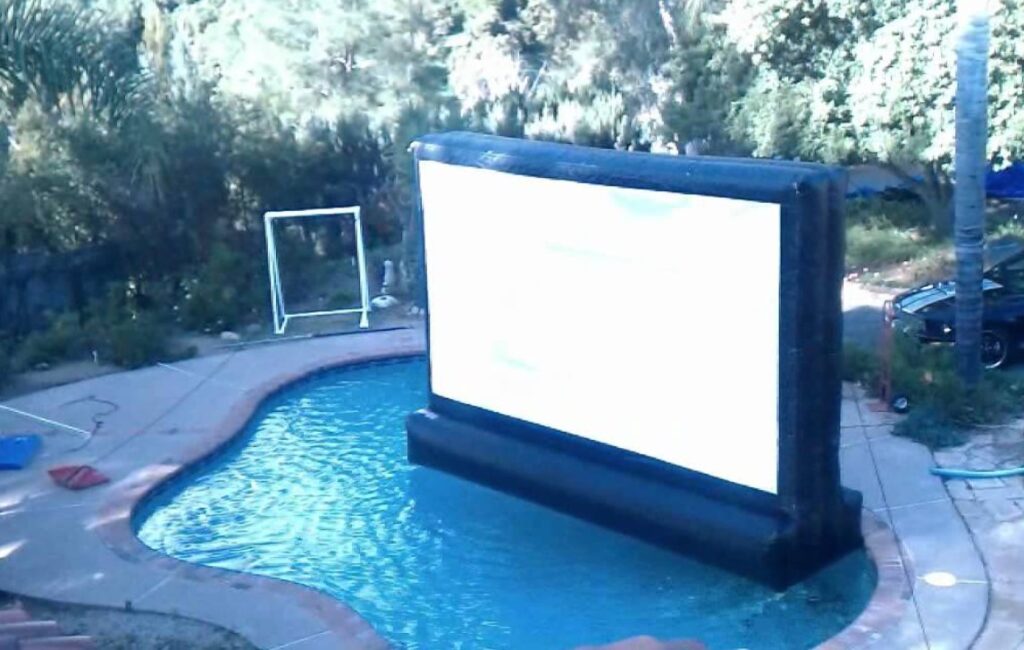 Well, it would've been awesome if this was a floating inflatable movie screen, but it isn't. So, this is more of a beside-a-pool accessory. Be that as it may, what better way to enjoy a movie or a TV show than lounging in the pool, under the stars, while sipping on your favorite cocktail or a beer? If you ask us – this feels more than amazing. Now, you will need a projector, as well, so don't forget about that. And oh, don't watch Jaws – it might seem fun, but trust us – it isn't.
4. Floating Tiki Bar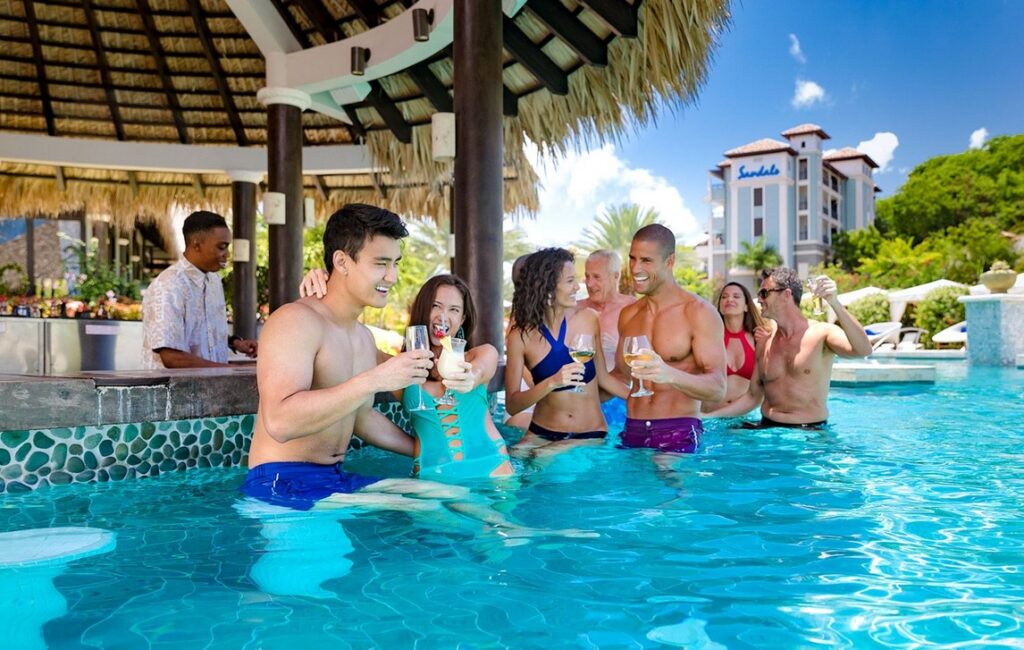 Once again – we're sticking with a party and have-fun-in-the-pool theme. This time, we bring you a floating bar. It can be a tiki bar or any other kind you want – just make sure it is big enough so that it can hold at least six drinks and that it is not easy to flip as we're sure you wouldn't want to spill your Mojito into the pool.
5. Floating Beer Pong Table (With A Cooler)
Imagine this – it is a hot summer day, you're in the pool with your friends, and you're playing beer pong, but the beer you're drinking isn't hot as tea. Sounds impossible? Well, it is not – not with a floating beer bong table with a cooler in the middle. Once again – a great pool party accessory if you ask us.
Conclusion:
There you have it. We hope you find a couple of these useful and fun and will add them to your pool gadget/accessory collection sooner rather than later.