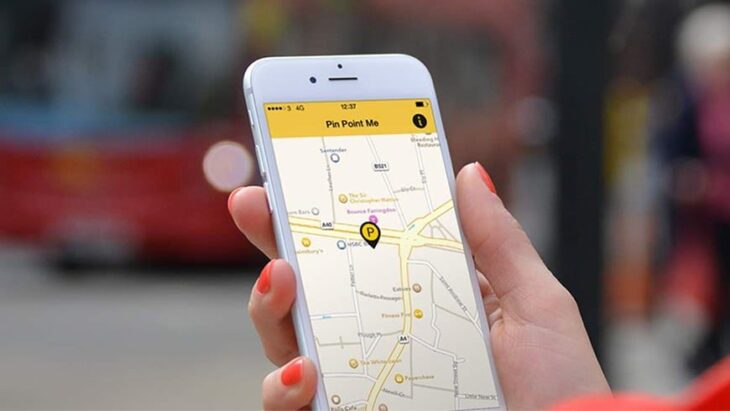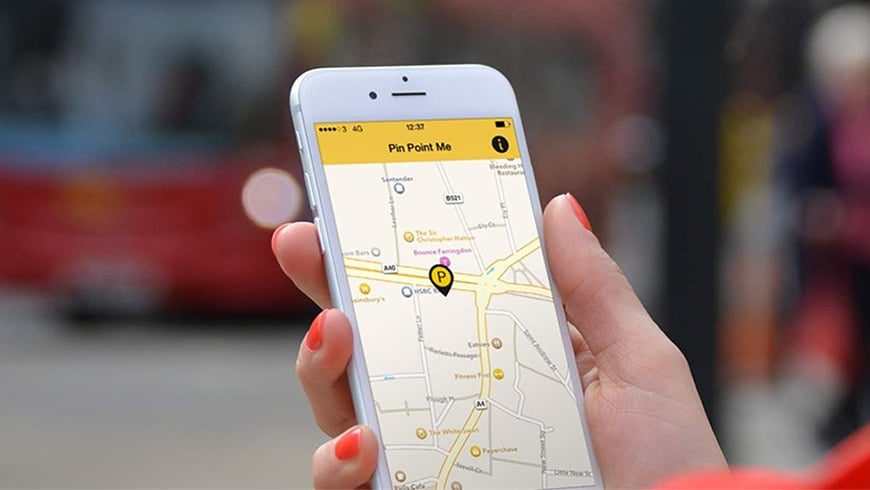 How Important is the Geolocation Feature for Mobile Applications
Geolocation is a feature found in the majority of modern applications. It opens multiple doors for businesses and startups. Location-based features allow the app to determine the exact location of devices such as phones, laptops, and tablets. It's integrated into multiple fields, including healthcare, online purchases, and dating.
Foursquare, a location platform, has over 50 million active users a month, and Uber, a ride-hailing company, based on the GPS technology, boasts a $14.147 billion revenue. In this article, we'll discuss the importance of adding the geolocation feature into mobile apps and the industries where this technology is most useful.
Of course, people don't only need apps that will help them determine the location of devices. They also need a tool that will help them find a restaurant, bar, hotel, gym, or anything else. That is the moment when the software solutions that Chad Kimball suggest become helpful. These maps can help people find certain location for a couple of seconds. However, when we talk about location-based apps, there is another one people should know about.
Benefits of a location-based mobile app
As of the first quarter of 2023, there were 2.56 million apps at the Google Play Store and 1.85 million applications at the App Store. The market has been flooded with products, each of which tries to surprise users with new features. That is why the importance of location-based mobile apps is hard to overestimate. Below we will discuss the reasons why implementing this technology may help businesses to occupy strong market positions.
Higher Return on Investment (ROI). A personalized experience, as well as localized deals and promotions, significantly contribute to increased revenues. Which, in turn, allows businesses to develop and expand.
The attraction of new users. Enterprises can get a more significant share of the market by targeting new locations.
Data collection. Another advantage of geolocation for apps is that businesses can gather and analyze customer information to improve the performance and quality of services. Data collection may include stores that customers visit regularly and the demographics of a particular region.
Personalized experience. One of the best ways to make customers stay is to offer them customized services and products, which will lead to brand recognition and more popularity.
The loyalty of users. By tailoring an offer to a customer's needs, interests, and location, it's much simpler to gain their loyalty and trust.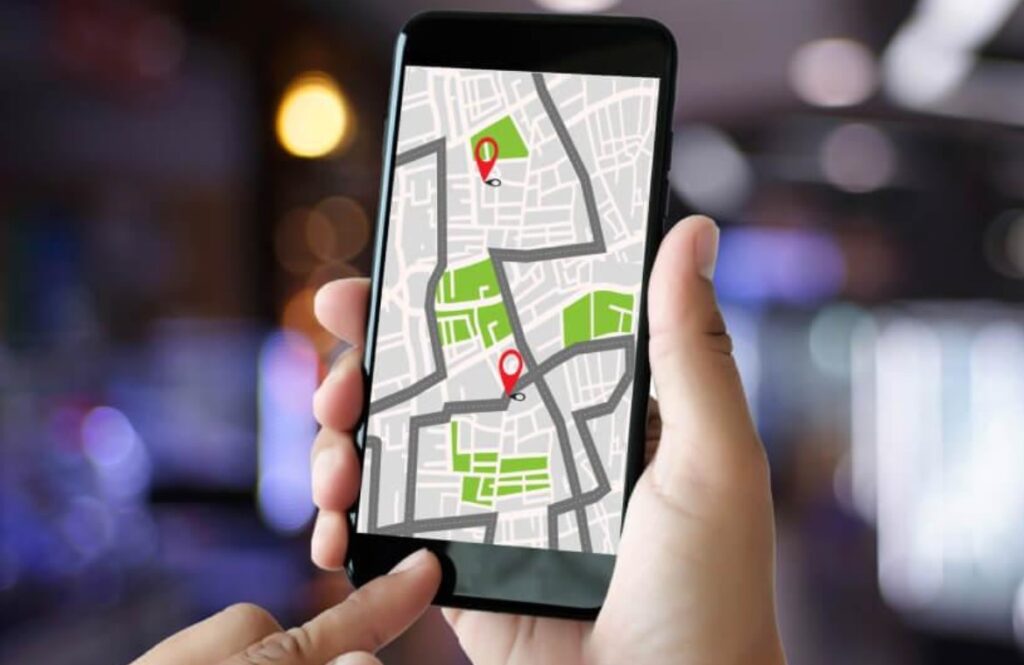 How to use geolocation in different apps
Now that we've covered the advantages that geolocation brings to businesses, it is time to discuss which applications can benefit from it. Below we'll discuss eight types of products that become much better by including the location-based feature.
Fitness tracking
In 2019, there were over 37 thousand health and fitness applications, and the leading one, Fitbit, had 27,4 million unique users. Such apps are top-rated because they estimate activity levels, distance, and speed based on live location. Users can monitor jogging, walking, cycling, dancing, and even swimming activities.
Besides, such applications help to connect with friends, track their progress, compete, and add gamification to fitness. Geolocation also helps to find personal coaches and fitness studios nearby.
Weather forecast
Weather apps don't go out of style because users want to know what to wear and plan their outdoor leisure activities. Geolocation function allows for sending updates on the current and predicted weather in a particular region, city, or even part of the town.
These applications are a great source of information to know the current state of affairs and possible weather situations in the world.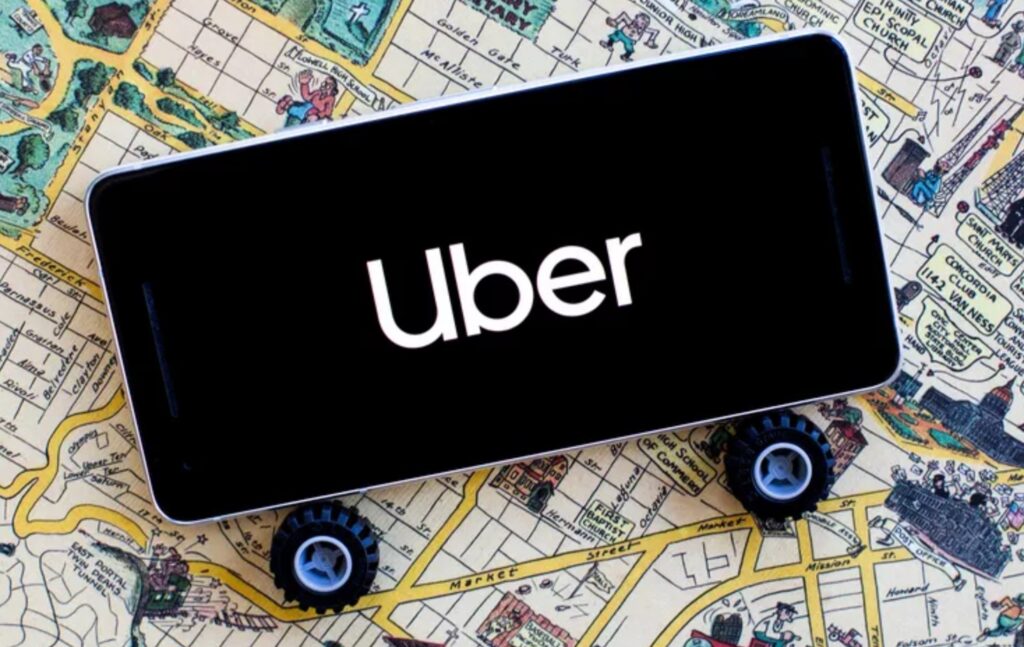 Booking a taxi or a cab
Taxi booking applications like Uber and Ola are prevalent both among users and developers. The benefits of geolocation in these apps include finding a location and helping customers locate the closest car and driver to reach the destination more quickly.
Location-based technology makes taxi rides safer, as your movement can be tracked in real-time, and users can send a live map to their friends and relatives.
Traveling
GPS integration allows you to find travel destinations much easily. With its help, travelers can roam unknown cities and locations as if they have already been there. Such applications can offer the following benefits:
Monitor current location
Show how to get from one place to another
Update users on the weather in the area
Show popular destinations and 'must visit' places
Indicate local shows and events
At first, it may seem challenging to implement these features to a Travel and Tourism application with geolocation. However, to create a navigation app Android and iOS users would love to download, you just need to know how everything works or hire an experienced team of developers. If you want to learn how to create GPS app, check out keyua.org.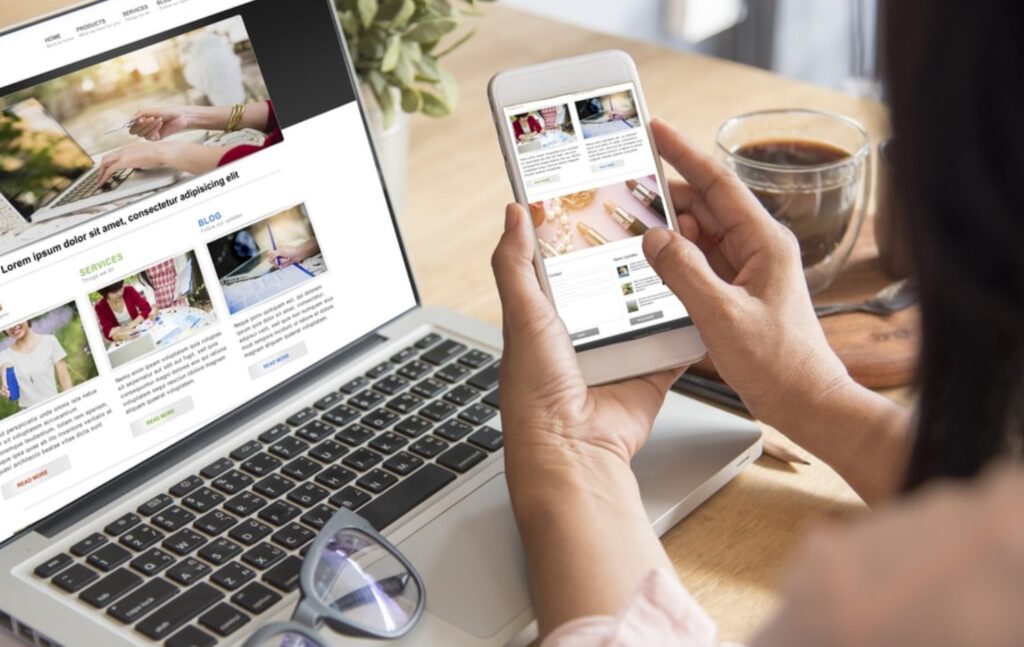 Item's delivery
By 2023 there will be around 230.5 million online shoppers in the US. It makes the online shopping industry extremely attractive for businesses and startups. Apps such as Uber Eats and DoorDash have firmly occupied leading positions when it comes to food and product delivery.
Geolocation based delivery apps offer the following features:
tracking product delivery in real-time;
checking the product's status;
and monitoring the expected arrival time.
Are you still wondering why geolocation is important for applications? Tracking the order live on a map and knowing the actual arrival time significantly increases the trust and loyalty of customers, leading to higher revenues.
Dating applications
In 2019 Tinder was the most popular dating application with 7.86 million users. And thousands of products in the niche prove that the industry is continuously growing. People prefer making acquaintances and finding partners online instead of trying their luck in parks and restaurants.
Implementing this function to a dating app allows people to find matches in a particular location, sending gifts from nearby stores, and participating in parties and events in the area. If you want to grow your business, a location-based dating app might be a good idea.
Augmented reality
AR is a technology that blends fictional and real worlds. It became popular with the launch of Pokemon Go in 2016. This geolocation-based game has quickly gained millions of fans worldwide and earned its owners millions of dollars in revenues.
Augmented reality, together with the GPS function allows players to find Pokemon and other cartoonish characters while walking in the park, meeting with friends in a coffee shop, or even watching a movie at home.
Recommending places to visit
One of the best ways to advertise your business is to share reviews and ratings of people who have already been there. For example, Dominos never deletes feedback even if it is harmful, and now they have thousands of reviews in fast-food spots all over the world.
Due to the geolocation feature, users can find an extraordinary place to visit and read what others think about it. If you doubt where to grab dinner or what theatre to go to, applications with recommendations will help find a place in the nearby area. After getting familiar with reviews and photos from real users, it will be much simpler to choose the right destination.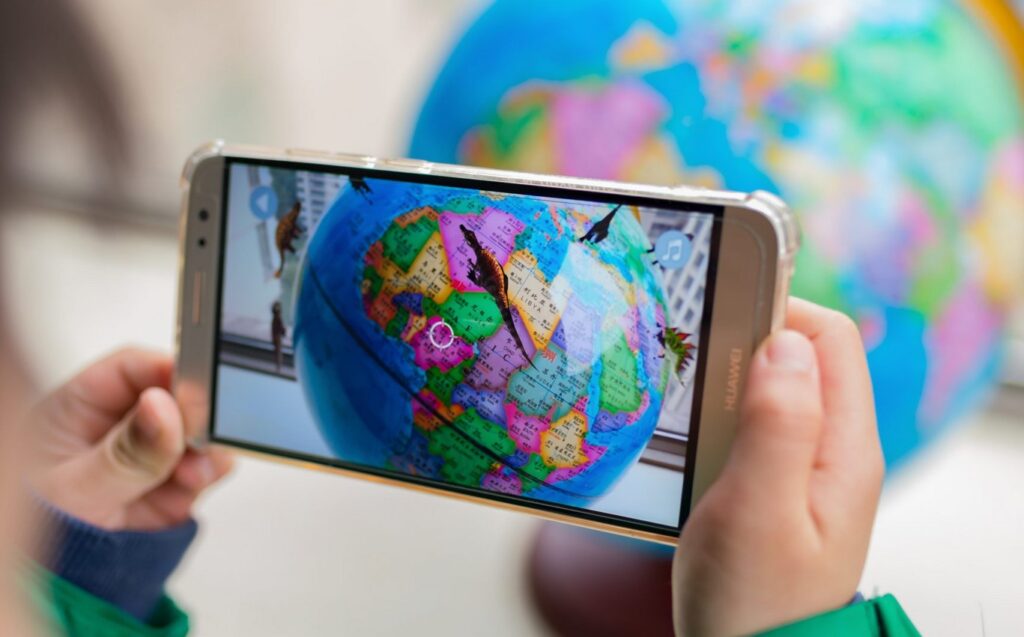 How to add a location-based feature to your app
Though there are both pros and cons of using geo-location apps, this feature is integrated into all types of software. And to launch a viable product, GPS shouldn't be neglected. Adding this feature to an application is necessary to incorporate specific maps and APIs which contain main instruments to support the functionality.
API or application programming interface is a computing interface that defines requests between software, explains how to make them, and what formats are required. API also allows users to extend and improve functionality on their own.
If you want to add geolocation to an app, start by identifying what API tools it should contain. If launching an app on Android, you'll need Android API for Google Maps. For iOS, there is a devoted Apple Map Kit (unfortunately, it doesn't have Indoor Navigation or Route Suggestions). Google Maps, however, works well with iPhones, Android, and Windows smartphones. Fortunately, many software development kits already contain geolocation functions like tracking coordinates.
For example, you want to build an application that helps users to find bookstores nearby. Then you'll need a single API that identifies addresses of shops and maps them. However, if you lack skills or want to get a viable product with all the necessary functions, consider hiring a team of developers, designers, and marketers who will create an MVP product and ensure a smooth launch.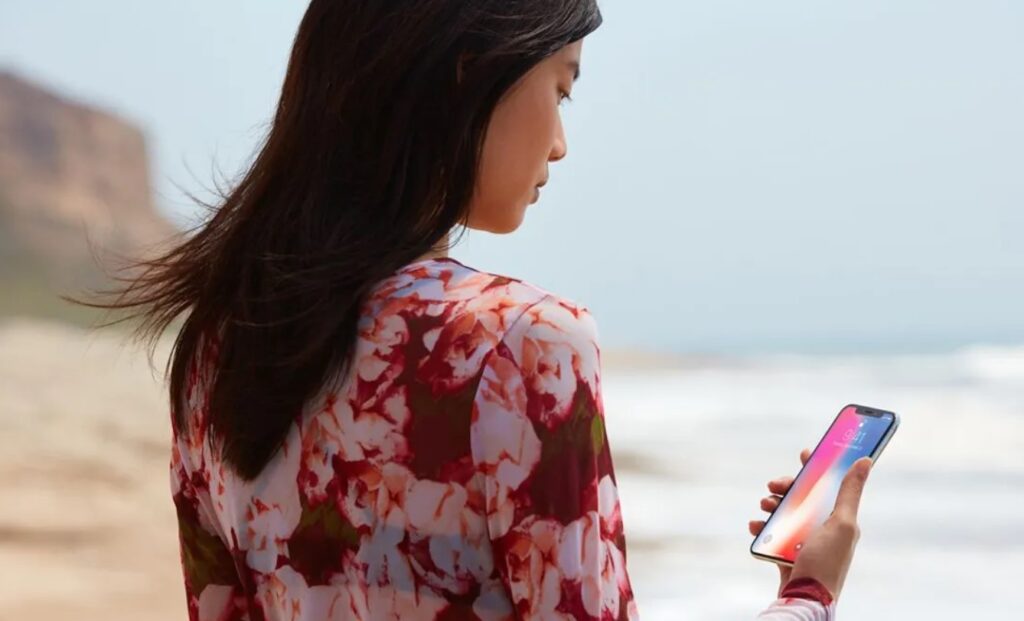 Final thoughts
Navigation and location-based applications are trendy because they add functionality and allow focus on several industries. Companies can expand to multiple markets and reach a more significant number of customers. Also, apps with GPS allow coordinating and marketing products and services more accurately. While doing housework, it is easy to lose your phone anywhere in the room, behind the couch or in your bag. When you cannot find your phone, use callmyphone site that will make a free call to your number and you can find your phone.
It's difficult to overestimate the importance of geolocation in an application, and if you want the product to succeed, adding this function is required. Choose a niche, then create an app or hire a team of experts to do it for you, and get the most out of this useful feature.