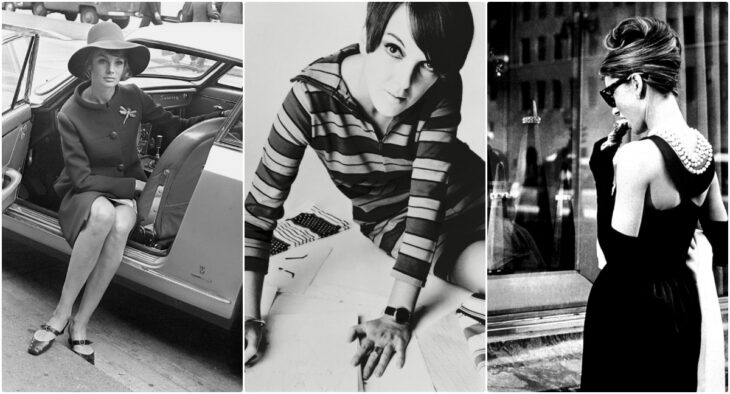 Icons of Mod Fashion Throughout History
Mod has been a part of British youth culture for over 60 years and has been a key influencer in the worlds of fashion and music ever since the late 1950s. The original mods were the baby boomers in an affluent post-war Britain; they had money to spend and chose to spend it on the finest Italian slim-fit suits that they would wear to London's best Jazz clubs.
As we look back on mod history, there is a collective of icons that made mod fashion what we know it to be today. From fashion designers to celebrities, the mod fashion was heavily influenced by these pioneering icons and the styles that they popularised.
Mary Quant – 1955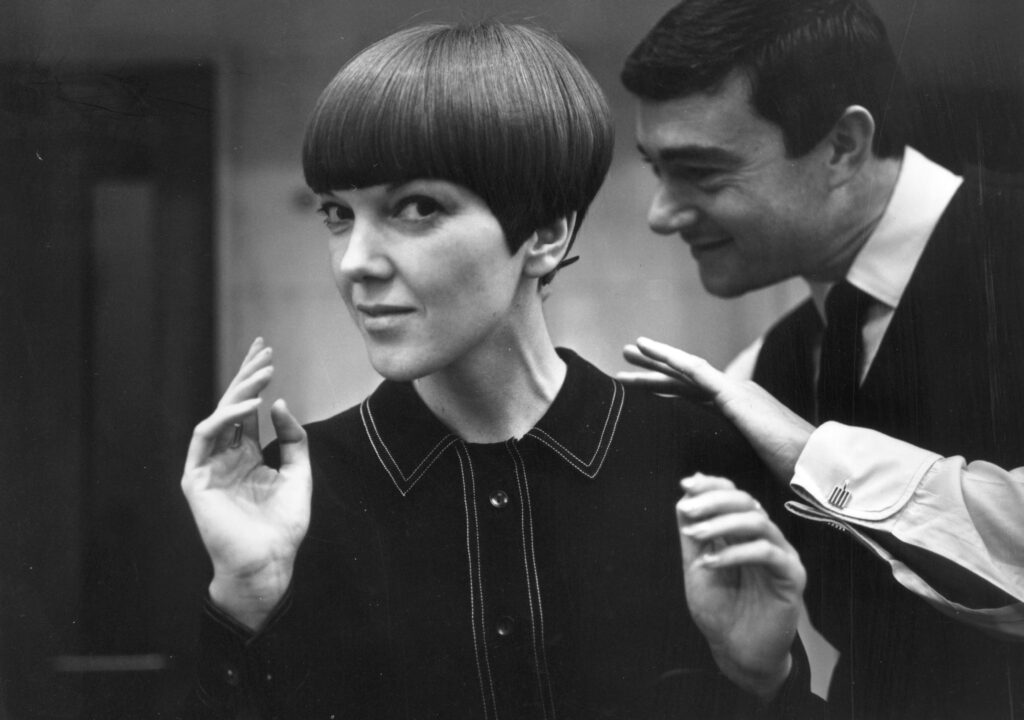 Mary Quant is an icon in her own right when it comes to fashion. Born in 1934 in London, she spent her childhood travelling around Europe with her family. She attended the Chelsea School of Art and then went on to develop a successful career as a fashion designer and businesswoman.
In 1955, she opened a boutique in King's Road called Bazaar (which later became known for its "Chelsea Look"), where she sold clothes that reflected her interest in bright colours and geometric shapes.
Quant's designs were considered revolutionary at the time because they broke from traditional British dress codes; for example, instead of wearing skirts that went down to your ankles or dresses with high-collared necks, Quant popularized miniskirts and hot pants.
The Beatles – 1962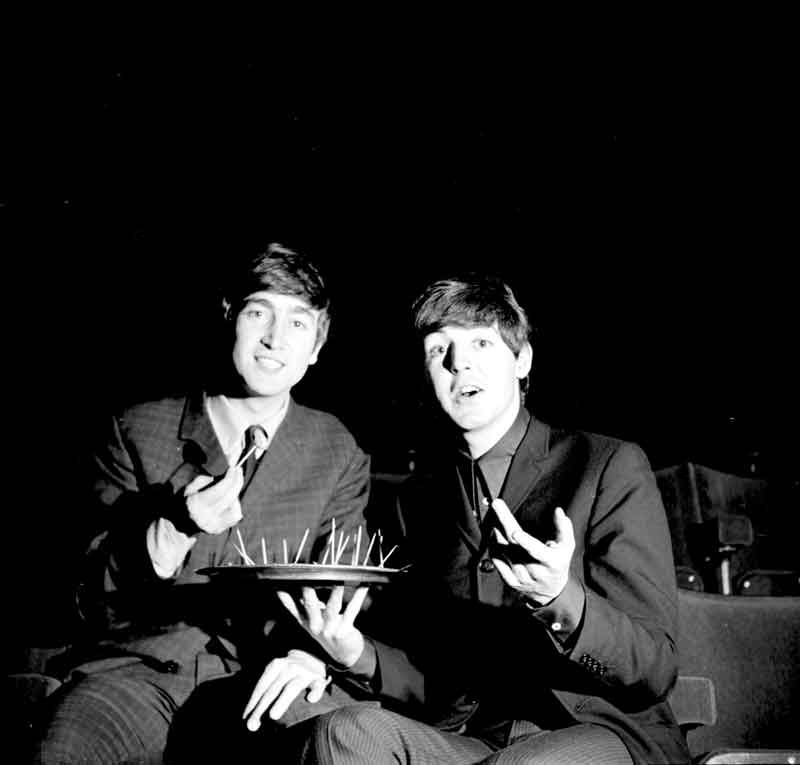 Carnaby Street was the epicentre of mod fashion in London, and it was here that The Beatles were spotted sporting their new look. The styles that originated in Carnaby Street (and other areas of London) were quickly adopted by youth all over the world.
The Beatles' style was particularly influenced by Carnaby Street, especially as they became more involved with fashion designers like Mary Quant and John Stephen. They brought this look back to America when they toured there, influencing several other bands along the way—most notably The Who and The Kinks, who also wore slim-cut suits with skinny ties and pointed shoes during performances.
Rudi Gernreich – 1964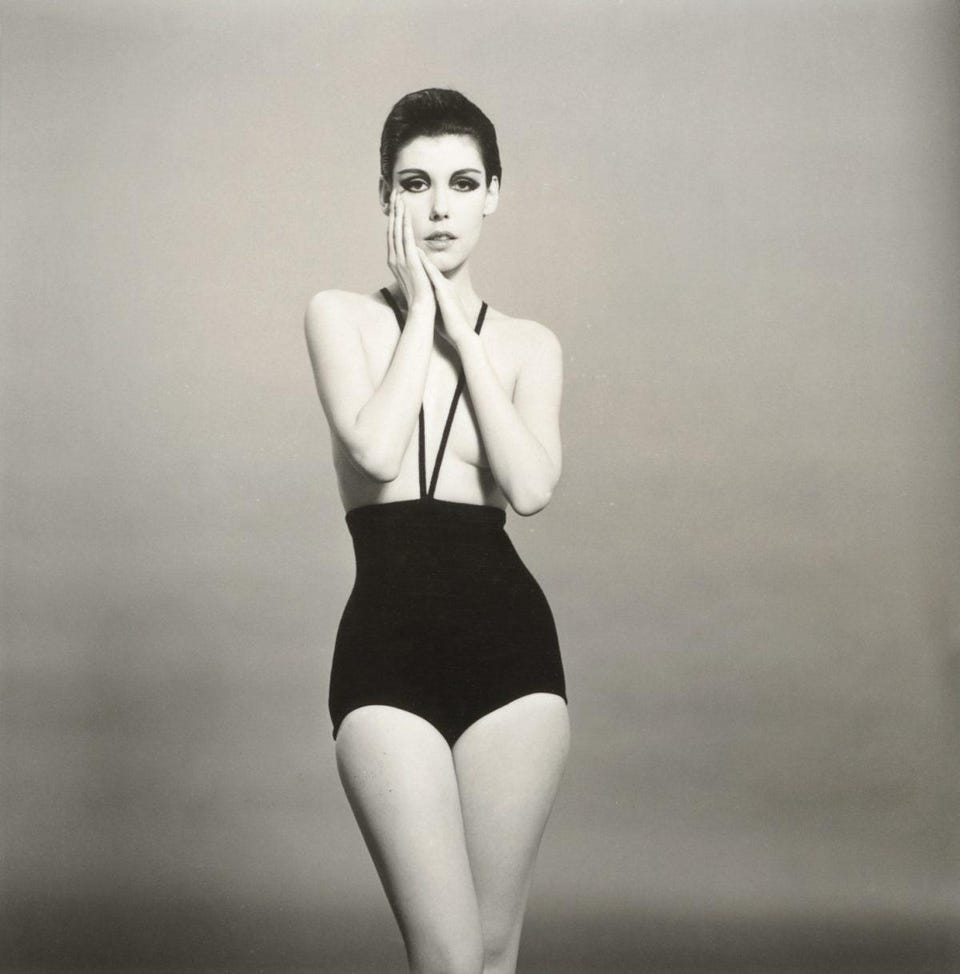 Austrian Rudi Gernreich first came into public view in 1964, having designed a daring topless swimsuit called the monokini. His designs sparked the 1960s fascination with cutouts and vinyl, which Gernreich is credited for pioneering.
Gernreich redefined what fashion would mean for women, creating the first braless bikini top, the first thong bikini and the first space-age type designs.
Pierre Cardin – 1960s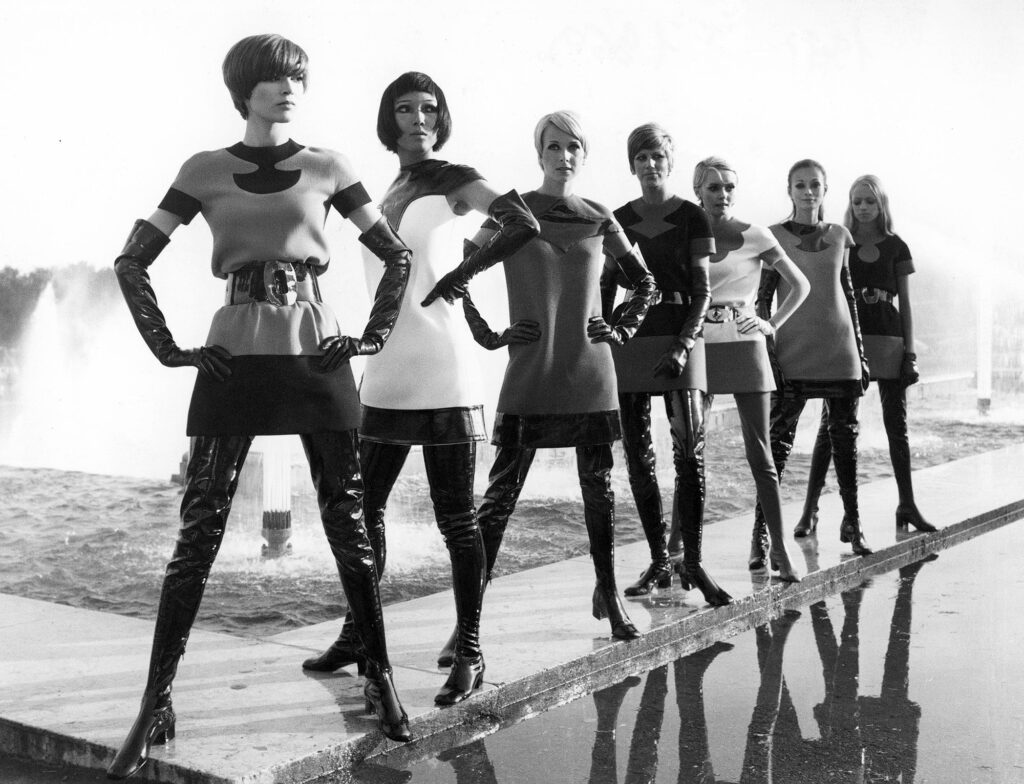 Along with Gernreich, Pierre Cardin was known for his space age styling. Born in Italy but living for most of his career in Paris, he was also renowned for hoop his dresses, asymmetrical styles and collarless jackets for men.
Cardin created mod-style fashion for the average buyer with limited-edition lines of ready-to-wear clothing.
Twiggy – 1966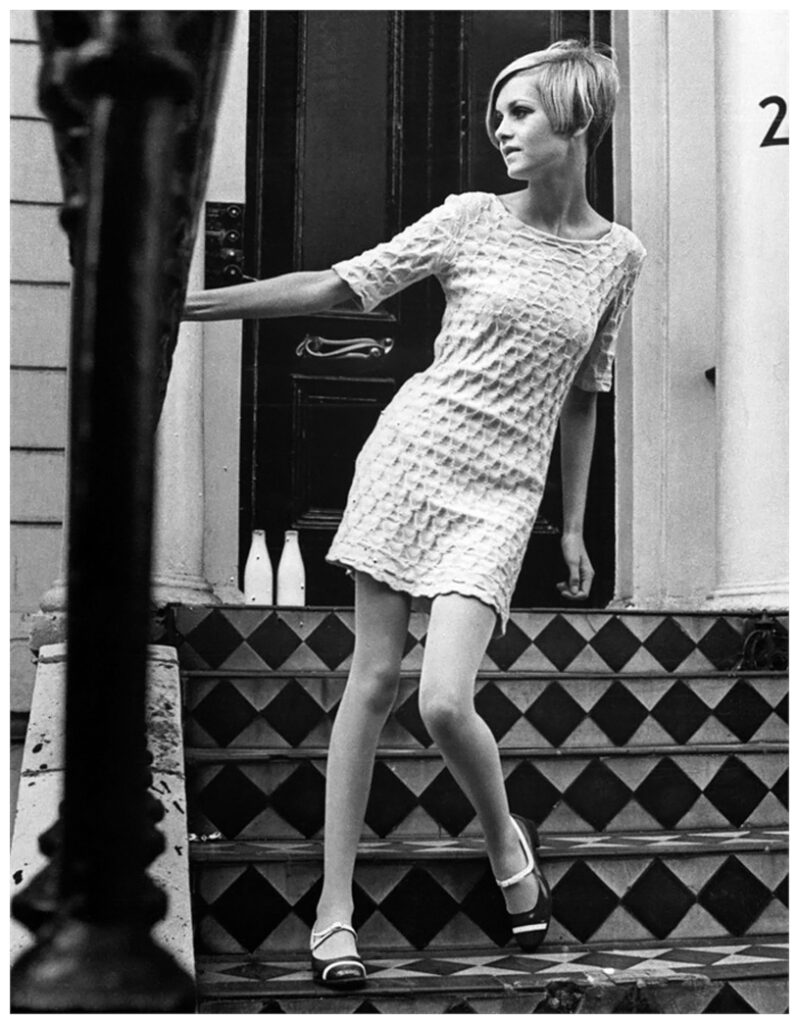 Born Lesley Hornby, Twiggy was widely considered as the world's first supermodel. Her androgynous look complete with pale skin, long eyelashes and black eyeshadow made her an icon of 1960s fashion.
Her impact on the fashion industry lives on as her experimental looks and variety of styles continue to inspire generations of designers. From the bohemian shift dresses to space age fashion of the '60s and '70s, there isn't a look that Twiggy hasn't mastered.
Twiggy most notable influence on mod fashion was the popularising of the miniskirt after her appearance on the cover of British Vogue in 1966 when she was 17 years old.
Marc Jacobs – 1992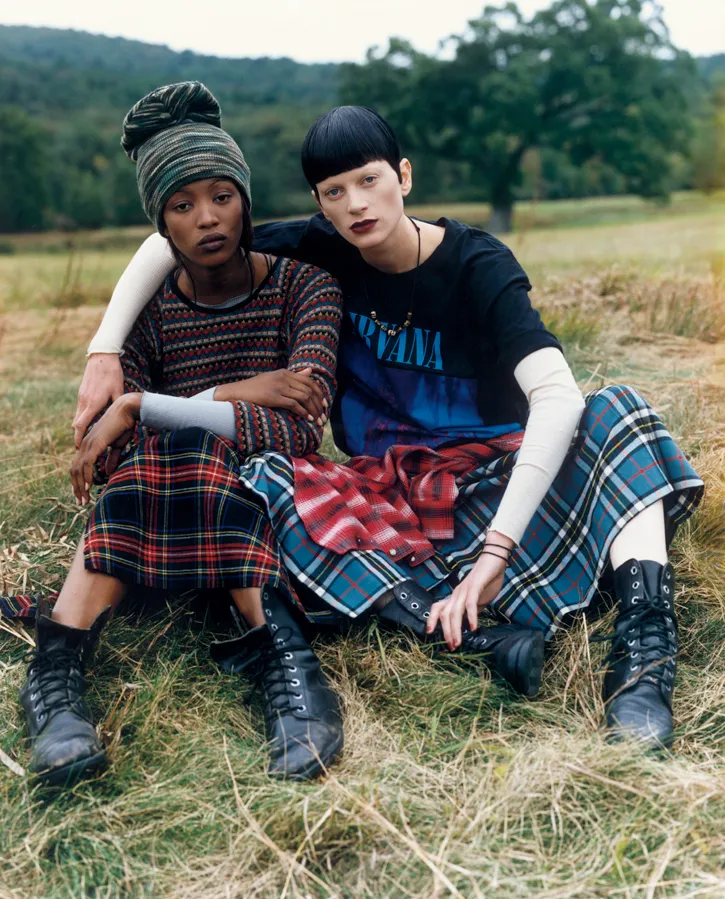 Jacobs' 1992 collection for Perry Ellis was a notable flop, but it also became one of the most influential looks in fashion history. The New York Times called it "a disaster," but Anna Wintour praised the line as "the beginning of a new kind of American fashion." The collection's popularity in youth culture proved that Marc Jacobs had an eye for what would be popular on the street.
Kate Moss – 1997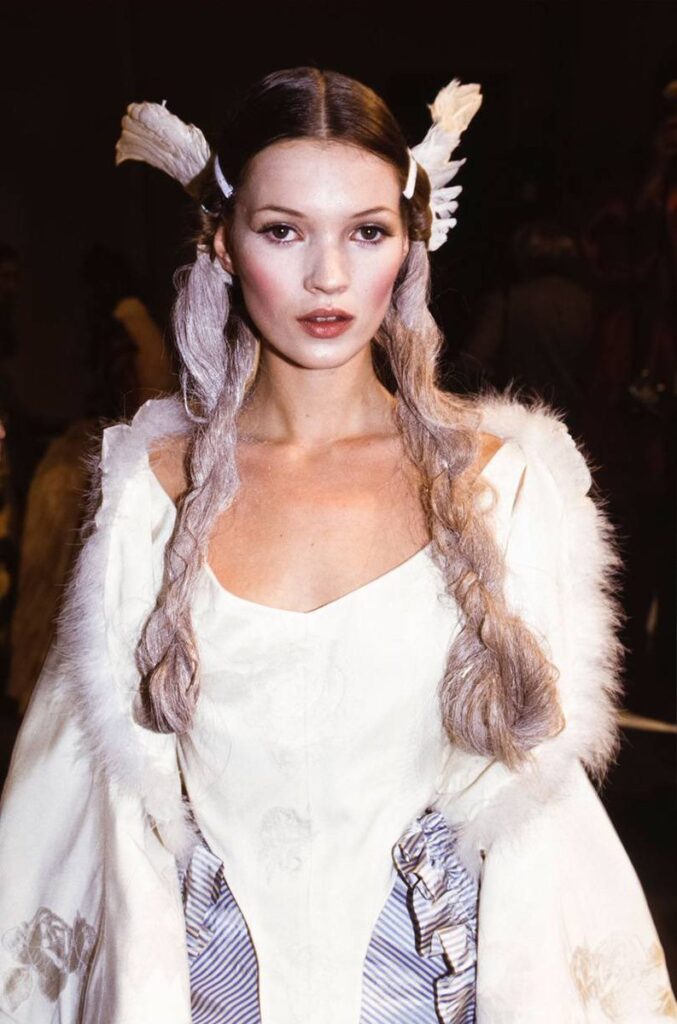 One of the most iconic pieces in fashion history has to be John Galliano's Union Jack dress worn by Kate Moss at the 1997 MTV awards. This dress was a hit with the press and became synonymous with 90s fashion. It's now in London's V&A museum for admirers from all over the world to visit.
The legacy of mod fashion
Mod fashion has been a major influence on the world of fashion for years, and it continues to be. Over the years, many different designers have taken elements from mod style to create their own designs, creating a lasting legacy born from the 60s style.
Present-day designers still reference the mod subculture in their designs. For example, Azzedine Alaïa drew inspiration from mod fashions for his Haute Couture collections early in his career. Anna Sui is another designer who has used elements of mod style in her work, with one of her most well-known collections being titled "Mod Girl."
Karl Lagerfeld's Chanel Fall 2013 show also featured many references to 1960s London and was described by critics as having an overall "mod" feel.