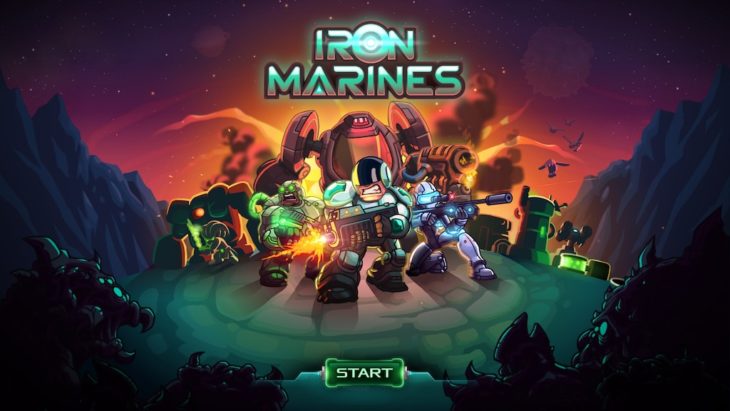 There are a lot of amazing games available on the market, and that's a fantastic thing because we all play games often. Some of the favorite games for most of the people are real-time strategies. In this category, there is also different kind of games with various topics. We decided to review the game Iron Marines and to provide all the important information about the game.
The developer of this game is Ironhide, and from the beginning, they released a lot of impressive games. That's why every time they make a new game, we can't wait to play it. The same thing happened with Iron Marines. This game is available for Android and iPhone also, so that's convenient. Iron Marines looks impressive, and the characters are incredible.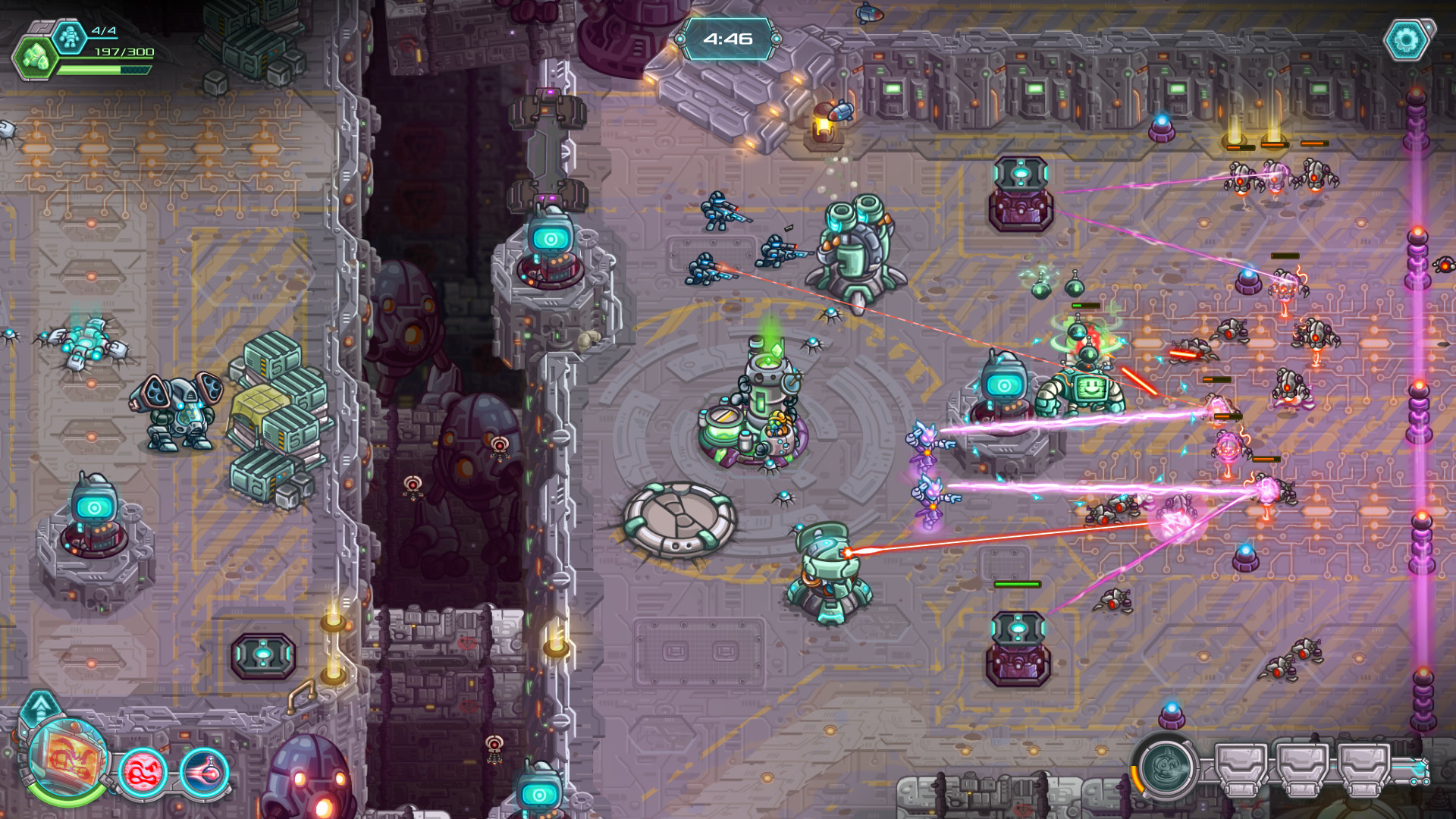 The main goal of the game is to defend yourself and your teammates from the alien army. Even though this is the primary mission, it's divided into smaller parts. At the end of every objective, you can purchase weapons and some other features. To earn gold, you have to complete some missions or to kill enemies. However, to have more gold, the game gives you the possibility to purchase more. Also, you can buy new characters. This is not an amazing thing, as the app is already expensive. Luckily, gold can be earned with each mission or by watching some advertisements.
It's fantastic that the app provides a lot of choices between troops. So, it's only up to you whether you want to use sniper or a giant mech to destroy your enemies. Whatever your pick is, it will kill them because all the weapons in the game are amazing. However, the fact that you have that option is impressive.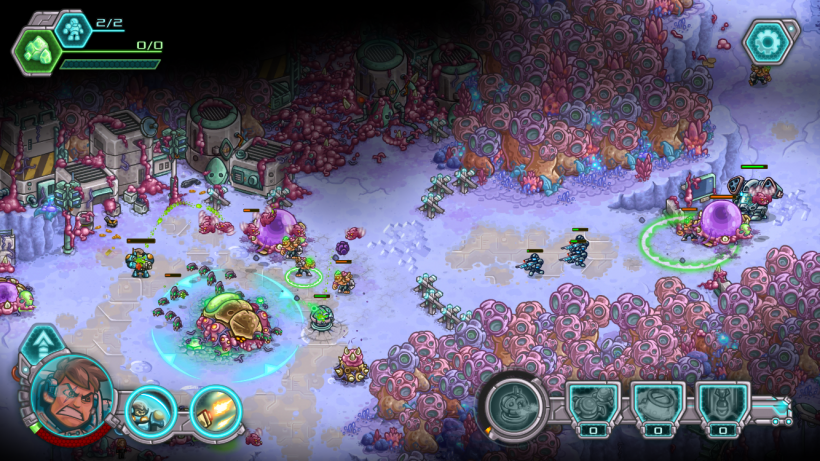 Besides, you can also choose with what character you want to play. Each of the characters has some fantastic features. Also, they can work on a cold downtime, even when it's activated. This is useful because it represents boosts, which can be awesome when you play. On the right side, you can find weapons and powers. Before any mission, you can choose three of them, but you should choose carefully because it can affect the rest of the playing. There are a couple of strategies available. The range of bouncer is smaller, but it's also cheaper, and the airstrike is more expensive.
The game is not easy to finish, so it's perfect for everyone who wants a challenge. Some levels are challenging, and you can't pass it easily. So, some of the people are not fans because of it. However, we think that's a fantastic thing because you can practice your skills.
The important thing to mention is the amazing looks of this game. With the neon colors, your eyes will enjoy the playing. When we compare Iron Marines with other real-strategy games, we can see that this game stands out with graphics. Also, we can notice a lot of details in the environments. The aliens and architecture also have some fantastic details, and you will enjoy it. We can assume that Ironhide has a terrific team of designers who are doing their job in the right way. However, some details about specific mechanics can't be seen because overly can't be made. Anyway, this is not a big problem.
The downside is that sometimes you can't see the whole screen, so when it comes to that, you can have issues to finish the mission. Also, one more issue can be found when you want to pick the troops. When you choose one soldier, it can easily happen that the whole mop will registry. This can be a problem when the action starts because you will lose time. However, this problem occurs often, especially when it comes to the games that we play on the mobile.
To play the Iron Marines game, you will need more time, but that's the usual thing with the strategies. However, in this app, you can't finish the mission without 20 minutes of your time. So, you have to be prepared to put some time into playing the Iron Marines.
We can see that, like any other game, and this app also has a lot of positive and some negative characteristics. You can see in our article all that matters, and you have to decide whether the game is worth your time and money. We hope that our review will help you and that you enjoyed it.