Live Dealer Casino Games – An Ideal Blend Of The Old And New
With all the incredible, and ever increasing, technological innovations and scientific achievements in recent times, "out with the old, and in with the new" seems to be a common attitude these days. Sometimes though, every now and then, it's the old ideas that just happen to be exactly what is needed.
Casinos and their games, for instance, having always followed and utilised technology and innovation very closely, and has been through several changes, evolutions, and revolutions, over the past century as a result. Although the relatively recent transition from old brick and mortar casinos to the digital online platform has been altogether a highly successful and lucrative one, a certain something, however, inevitably became lost along the way. Something that few realised was missing until live dealer casino games came along.
Missing Ingredients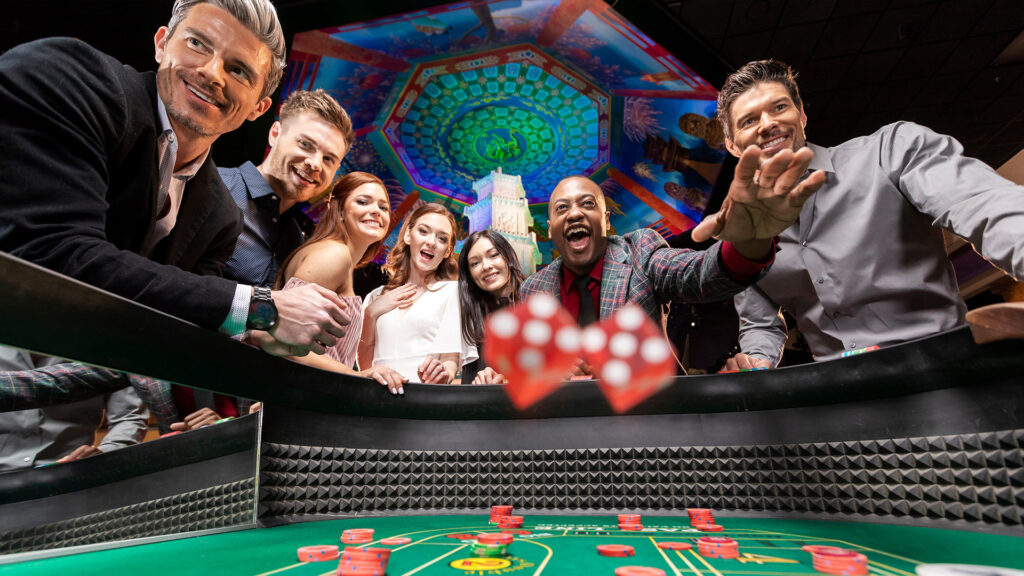 As the ever-growing success of the online casino industry has proven, actual physical casino establishments in this day and age, while still huge money-makers, are generally no longer the most lucrative or popular way to run a casino business.
The online platform, together with mobile technology, has provided an unparalleled avenue of growth and change for the casino industry in several new ways, in particular when it comes to the following main factors:
No longer any need to buy land, build casinos, acquire and maintain machines, tables and equipment, or pay large teams of casino staff, all resulting in far greater net profit.
Greater accessibility to the public than ever before via the internet.
Greater development and distribution of casino games via the online platform, and other new technologies, by casinos and game developers than ever before.
A way to digitally simulate random chance in games.
All of the above has and will likely continue to result in the growing success and interest in gambling around the world. However, it has also resulted in a few key elements becoming lost, such as:
The classic old-school casino atmosphere.
Face to face human interaction.
The use of actual random chance.
Live dealer casino games, however, have managed to reintroduce all of these elements via one simple change to online games. Or, one could say, via the reintroduction of a fourth vital element. As the name suggests, the dealer in the game is a real person, streamed to you live from an authentic looking casino setting as you play the game. This can be any sort of casino game that requires a dealer, such as baccarat, craps, roulette, hi lo, poker, blackjack, bingo, and in addition, a number game-show games such as Deal Or No Deal and Money Wheel.
Not only has this simple change demonstrated itself to vastly improve online casino games in terms of the overall user experience and enjoyment of the players, but it also conveniently requires nothing new from existing technology. The games still have all the usual basic options, functions, and overhead display of the average online game, although there is no need to fool yourself into thinking you are actually flipping digital cards, rolling virtual dice, or spinning the digital animation of a roulette wheels, etc.
Instead, a live dealer, a friendly and well-trained casino professional, sits before you in real-time and handles all your basic needs, from the cards, dice, roulette wheel, or whatever mechanism the game entails, to just general conversation, if wanted. Behind the dealer, lies the backdrop of a casino, and before him or her, the game table of choice, clearly in view, as everything would be at a real casino establishment.
Perhaps though, the most appealing aspect about live dealer casino games, is that, by simply having an actual dealer handling the gambling mechanism, this allows for true random chance, as provided by nature, rather than by digital means.
Simulating Random Chance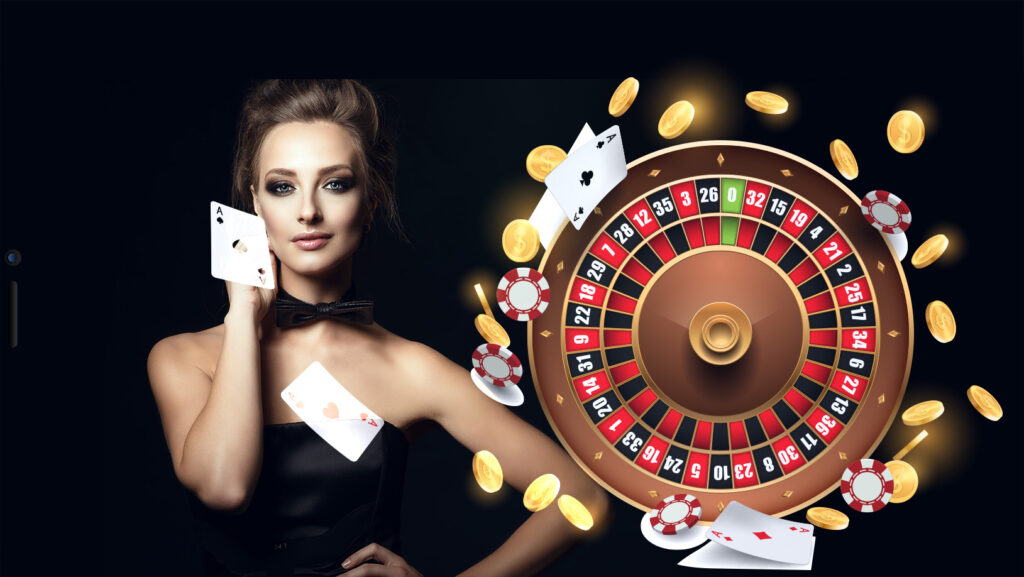 Apart from live dealer games, all online casino games utilise what is known as a RNG, a random number generator. This a digital mechanism that simulates, with the closest possible proximity, the random chance that is generated in casino games by e.g., rolling dice, shuffling cards, or spinning wheels, etc. It has been used, with continuous improvement and regulation, across multiple different industries since the invention of the first electronic slot and video poker machines in the late 1970s and early 1980s.
Though RNGs generally work very well, the trouble with digitally simulating random chance, however, is that they apparently, in effect, tend to actually work a little too well. In other words, RNGs can often be somewhat more random than real-world randomness and are even adjusted for it. Consequently though, they are considered by many to be not entirely accurate.
Although the disparity is proven to be only slight, in reality, unusual events with unlikely odds do tend to occur on a fairly regular basis, for the most part unpredictably, though sometimes with a repetition that may, at a glance, even seem manufactured, or pattern-like. This has unfortunately helped lead to long held and erroneous notions in gambling such as "hot and cold numbers" and the infamous "gamblers fallacy".
Whether it actually benefits players or not, there is apparently a certain sense of comfort and trust that many find in the more conventional and "natural" use of true random chance.
Virtual Reality – The Cherry On Top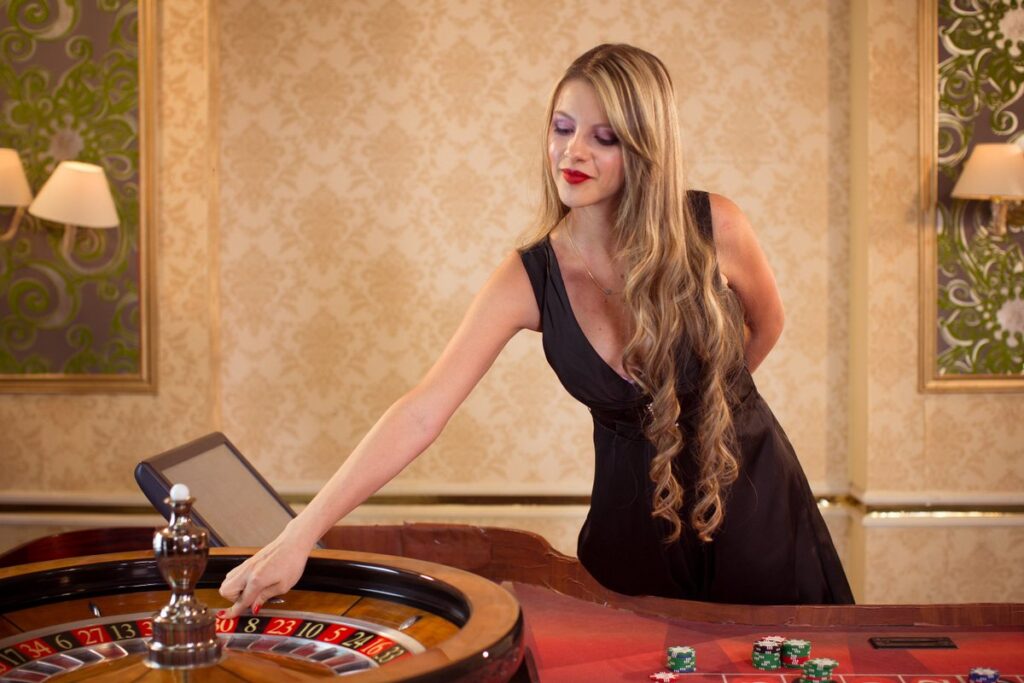 Virtual reality has been another exciting new game changer for casinos in recent times, and that is to put it literally, as it is literally transforming casino games, and many other aspects of gambling in exciting new ways.
For live dealer casino games, it also happens to be the perfect way to enhance and bring the whole experience to an even greater level of immersion and enjoyment. With VR, no longer will you have to view and interact with the dealer though the screen and microphone of a PC or mobile device. Instead, you will be right there, sitting at the grand rush casino game table with the dealer, the closest anyone has yet come to simulating a truly realistic virtual casino.