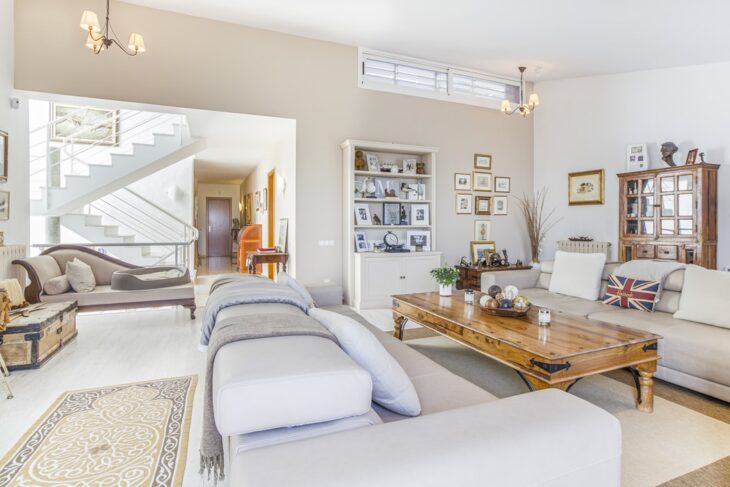 12 Ways To Make Your House More Functional
Every year, families around the country gear up for spring cleaning. It's a time of decluttering, organization, and purging any excess items or furniture that are no longer needed.
But we don't have to wait until spring to start thinking about creating a more soothing environment for ourselves and our families. It's all about functionality.
Regardless of the size of your home, there are always tremendous benefits to making your house more functional. It can help to reduce stress by limiting clutter, which can make a space feel more chaotic.
Let's take a look at 12 ways to help make your house more functional so you can have a little more peace of mind
1. Build A Fireplace Mantel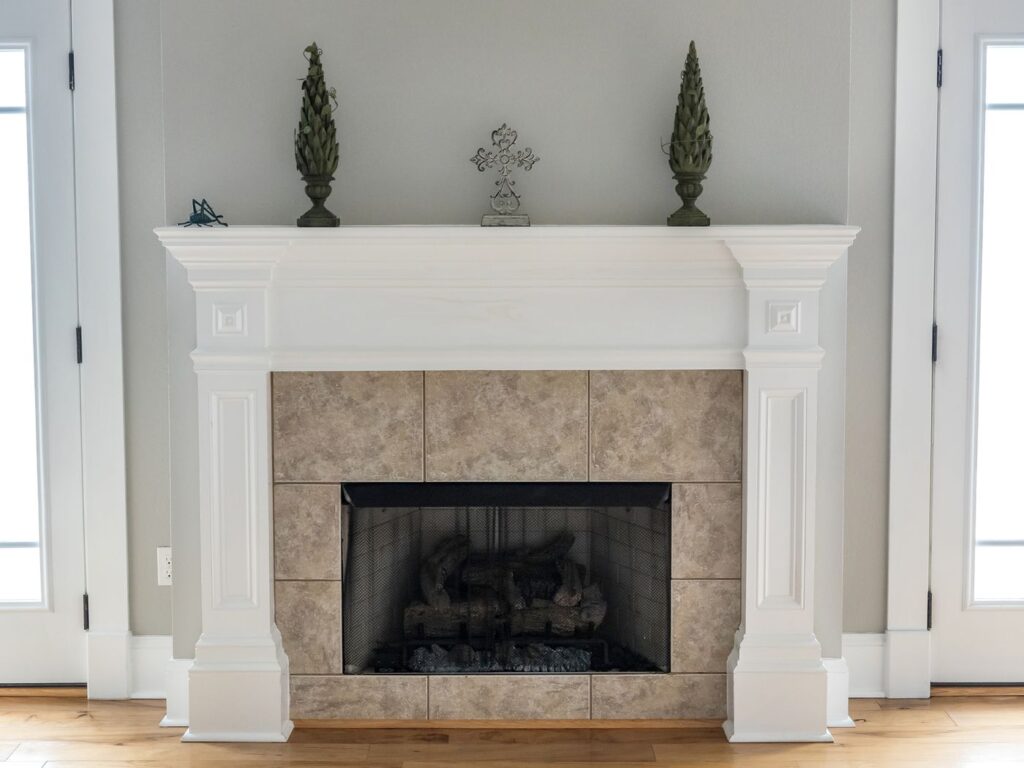 Aside from a fireplace being an aesthetically pleasing design element in your living room, there is also an opportunity to increase functionality.
Adding a fireplace mantel offers additional space to arrange framed photos or other home decor items, while offering protection for items like mounted TVs.
You can learn more thanks to this fireplace mantel buyer's guide from eFireplace Store.
2. Organize Your Closets
Closets tend to become overwhelmed with clothes, shoes, and other miscellaneous items we store away. There are affordable ways to get a little more organized with your closet space by adding additional shelving, hanging shoe racks, or cute storage boxes.
3. Purchase Drawer Organizers
Every household has the classic junk drawer where we throw batteries, rubber bands, or other knick-knacks that don't have a home. Drawer organizers can be a simple solution to having a place for everything you need.
Plus, they're incredibly inexpensive and you can get a large set at your local department store for less than $15.
4. Install Easy Soundproofing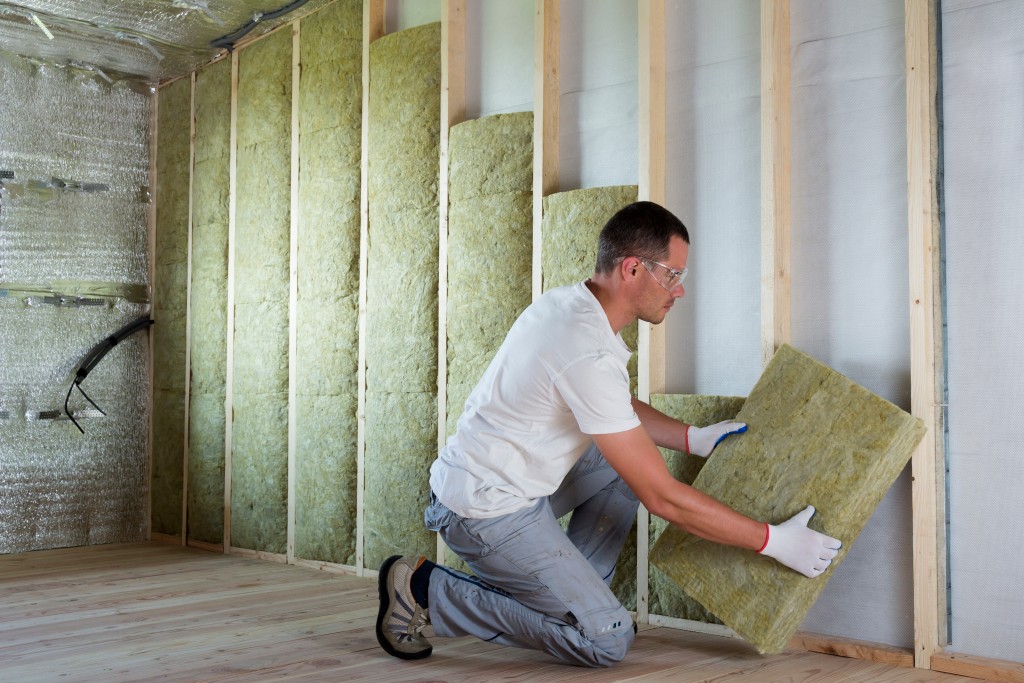 Having a functional house also means being functional with our mental health. Loud noises that prevent us from sleeping or having a calm environment can take a toll on our stress levels. So, you should find simple ways to soundproof your home.
Doors, for example, emit the most amount of noise in the house. They're also one of the easiest to soundproof with a noise blocker placed at the bottom of the door.
Learn more soundproofing tips in your home in this article from The .ISO Zone.
5. Add Shower Shelves
Shampoo, conditioner, body wash, razors, loofas, bath toys – the stuff we collect in our showers ends up lining the edges with no real place for everything.
Shower shelves and caddies are a great, functional solution to this problem.
6. Clear Any Major Traffic Areas
This one might seem fairly basic, but you'd be surprised at how often we forget about the areas of our home that have a lot of foot traffic. It leads to more injuries and falls when there is clutter blocking these areas.
You can clear the area by simply rearranging the layout of the room, which can also make the space feel even bigger, if done correctly.
7. Put Things Where You Use Them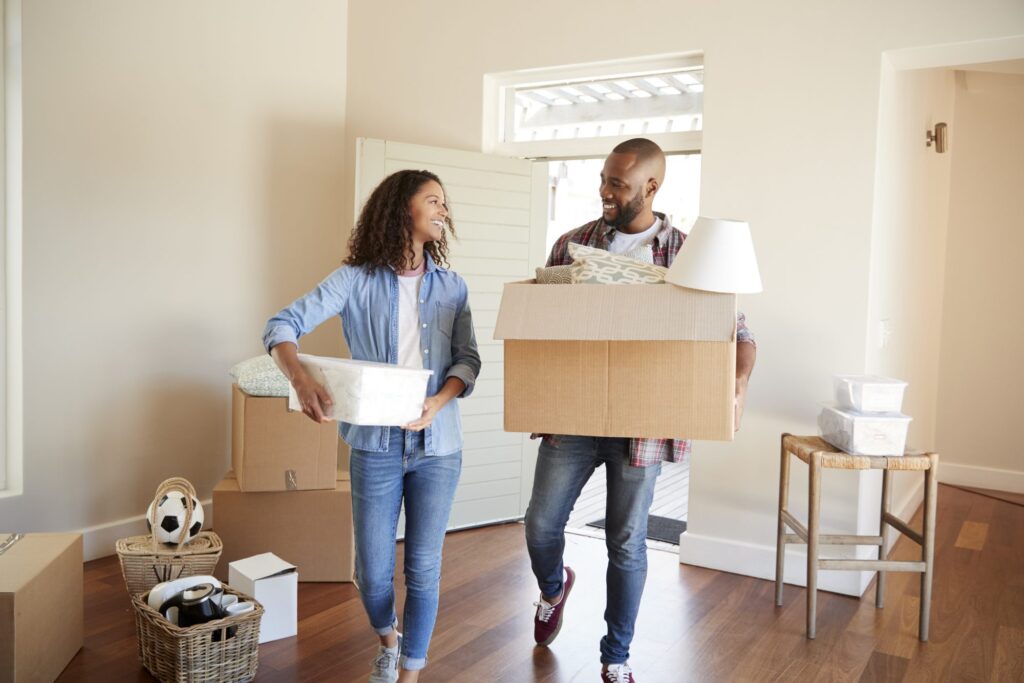 One of the easiest techniques for creating a more functional home is by storing items where you intend to use them.
For instance, you wouldn't put your laundry detergent in the primary bathroom upstairs. You'd keep it where the washer and dryer are. This applies to other items in your home. If it doesn't have a place, then it may be time for donation.
8. Purchase a Voice Assistant Device
Alexa and Google Assistant are two of the top-leading voice assistant devices that are helping millions of households become more functional.
They allow you to play music, dim the lights, or even create grocery lists, all through voice commands. Not only does this make your space more functional, but it makes your daily lifestyle more effecient, too.
9. Smart Thermostats
Creating a functional house also means taking a look at ways to make it more energy-efficient. Old thermostats waste a significant amount of energy as they run heat or air conditioning during inopportune times such as when you're not home or when you're sleeping.
A smart thermostat allows you to set timers on a certain schedule so you'll never have to run excess energy throughout the day.
10. Build Garage Storage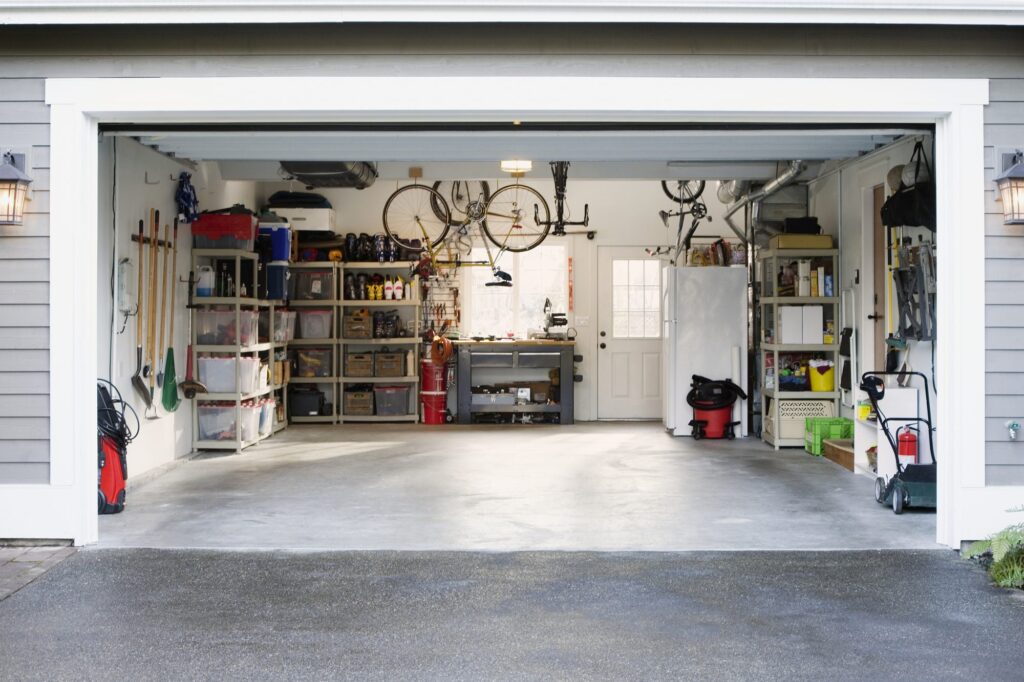 The most common place a typical household will use as storage is their garage. In fact, according to a report from Home Innovation Research Labs, 93% of homeowners use their garage for storage and only 84% use it to store their vehicles.
The garage is also commonly used as an at-home gym or even a warehouse to do home projects. This is why building additional garage storage is going to help get organized and create more space to use the garage for its intended purpose.
11. Use A Room For Its Intended Purpose
Aside from the garage, there are several other rooms of the house that we use for multiple purposes. However, this isn't always recommended.
After the pandemic, we saw how the house has become not only a place of rest but also a place of work and education. It's important to use each room for its designated purpose. This way, you can keep your work and personal life separate, while also creating more order in the house.
12. Create Functional Living Space Outdoors
Unfortunately, we may not always have the square footage in our house to keep every room to a singular purpose. This is why it's important to utilize your outdoor space as well.
The more functional living space you have, the more breathing room you'll be able to enjoy. It also will add more value to your home with a renovated backyard. Also, it is also great to upgrade your house exterior to increase the overall value of your house. If you want to upgrade it with the use of tiles, stones, and bricks, a masonry contractor in Washington DC would be happy to help you out in your home renovation journey if you reside nearby.
Conclusion
Aside from the layout of your home, there are several ways to be able to create a more functional lifestyle. Everything from technology to how you arrange furniture can make a huge difference.
Take inventory of the areas of your home where you can start making some of these improvements. Then, try to tackle them one at a time. It's better to start with the smaller enhancements first than trying to do them all at once.