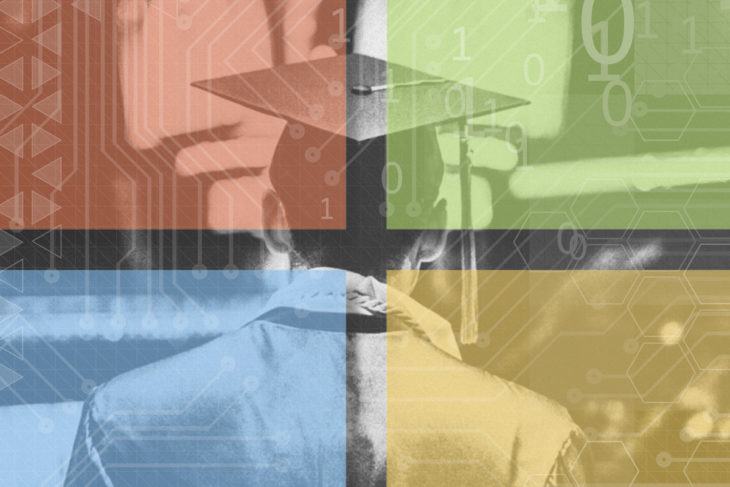 Top 10 Most Important Microsoft MCSA Certifications to Pursue: Achieve Success with Practice Tests
The MCSA (Microsoft Certified Solutions Associate) credentials are a great way to validate your skills and enhance your career potentials in the field of IT. It is an associate-level certification path that covers various job roles and Microsoft products. It is important that you don't confuse the new MCSA with the already retired MCSA (Microsoft Certified Systems Administrator) track. The new certificates have been designed for associate-level professionals to validate their proficiency in a number of knowledge areas, job roles, and products.
There are no formal requirements for earning any Microsoft Certified Solutions Associate certification. However, any examsnap certificate serves as a prerequisite for many MCSE (Microsoft Certified Solutions Expert) credentials.
Highlights of MicrosoftMCSA Certifications
There are many credentials offered under the MCSA path. They are role-based and focus on evaluating your capability to design and build technological solutions based on Microsoft proprietary products, such as Microsoft Azure, Office 365, SQL Server, Microsoft Dynamics 365, Windows Server, SharePoint Server, Exchange Server, and Skype for Business. Indeed, the candidates have a wide range of certificates to choose from under this certification path. To earn any of the associate-level credentials, you will be required to pass up to three exams. Many of them require two tests to get certified. Let's explore the differences between the certifications under the MCSA track.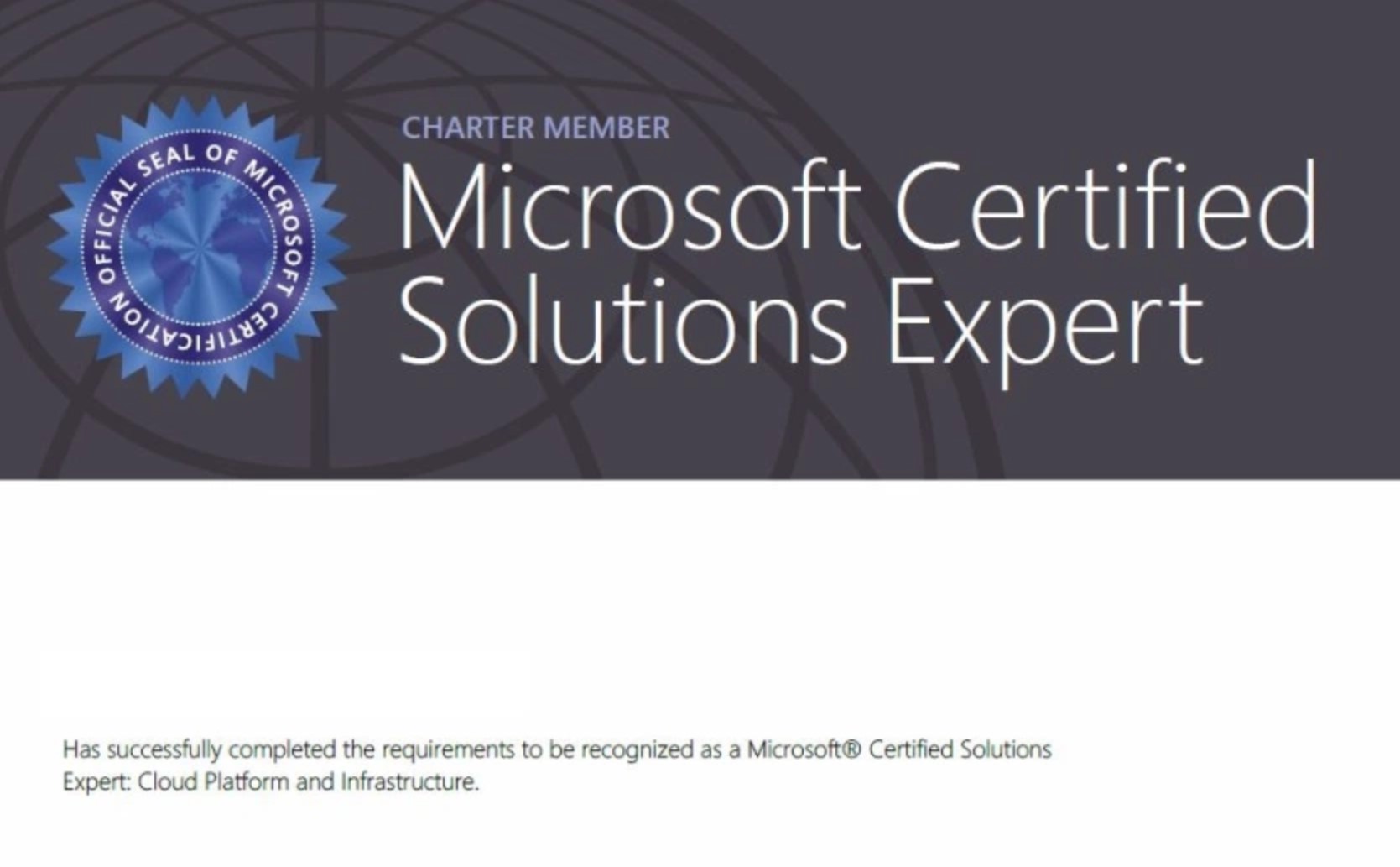 1. MCSA: BI Reporting
The professionals pursuing this certification must be ready to demonstrate their knowledge and skills in consuming and transforming data, configuring Power BI and Excel dashboard, and modeling & visualizing data. This certificate requires to pass two exams, and it may lead to the MCSE: Data Management and Analytics credential.
2. MCSA: SQL 2016 BI Development
To earn this certification, Microsoft recommends that the students have fundamental skills in the field of IT. The credential is designed for Extract, Transform & Load (ELT) along with the data warehouse developers who are involved in the creation of BI solutions. The candidates for the certificate are required to pass two exams focusing on SQL Data Models& Implementing SQL.
3. MCSA: Microsoft Dynamics 365 for Operations
The certification is aimed at the solutions architects and developers who depend on Microsoft Dynamics 365. There are no prerequisites for earning this credential. However, the individuals are required to pass two exams on Dynamics 365 and SQL. Also, this certificate will be retired on June 30, 2023.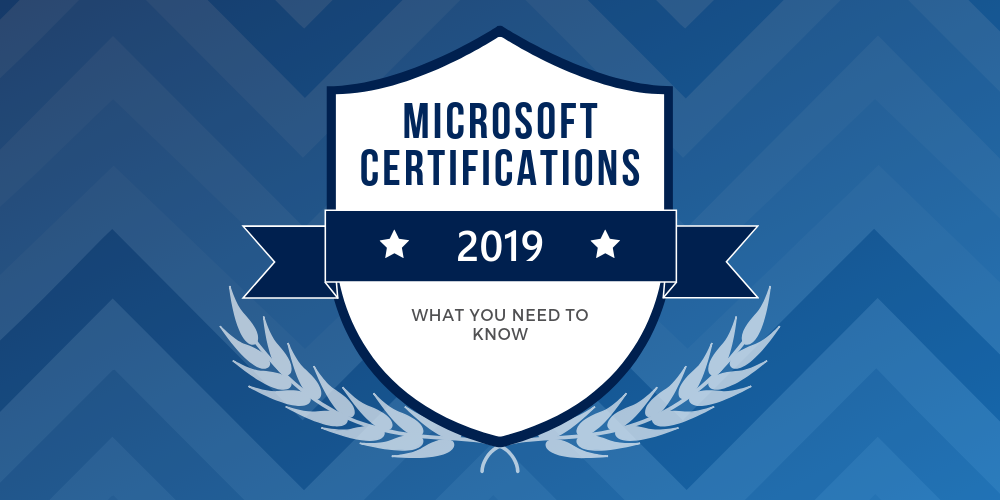 4. MCSA: Windows Server 2012
This associate-level certification is designed for administrators and computer network specialists. It covers the fundamentals of Windows Server Virtualization. To earn the credential, the applicants are required to pass three different exams focusing on installing, administering, and configuring Windows 2012.
5. MCSA: Windows Server 2016
This certification is intended for the computer network specialists, computer systems administrators, and network administrators who want to validate their skills on Windows Server Virtualization. It is recommended that the students have basic IT knowledge before attempting any of the three exams that are required to earn the credential. The tests focus on installation, networking, storage, and computing with Windows Server 2016.
6. MCSA: SQL 2016 Database Development
This Microsoft certificate is aimed at the database professionals who want to validate their knowledge and skills in working with Cloud-based and on-premises databases. There are no formal prerequisites for the certification exams but it is recommended that the candidates possess a minimum of foundational knowledge in the field of IT. There are two tests to be passed in order to earn this credential. They cover developing SQL databases and querying data with SQL.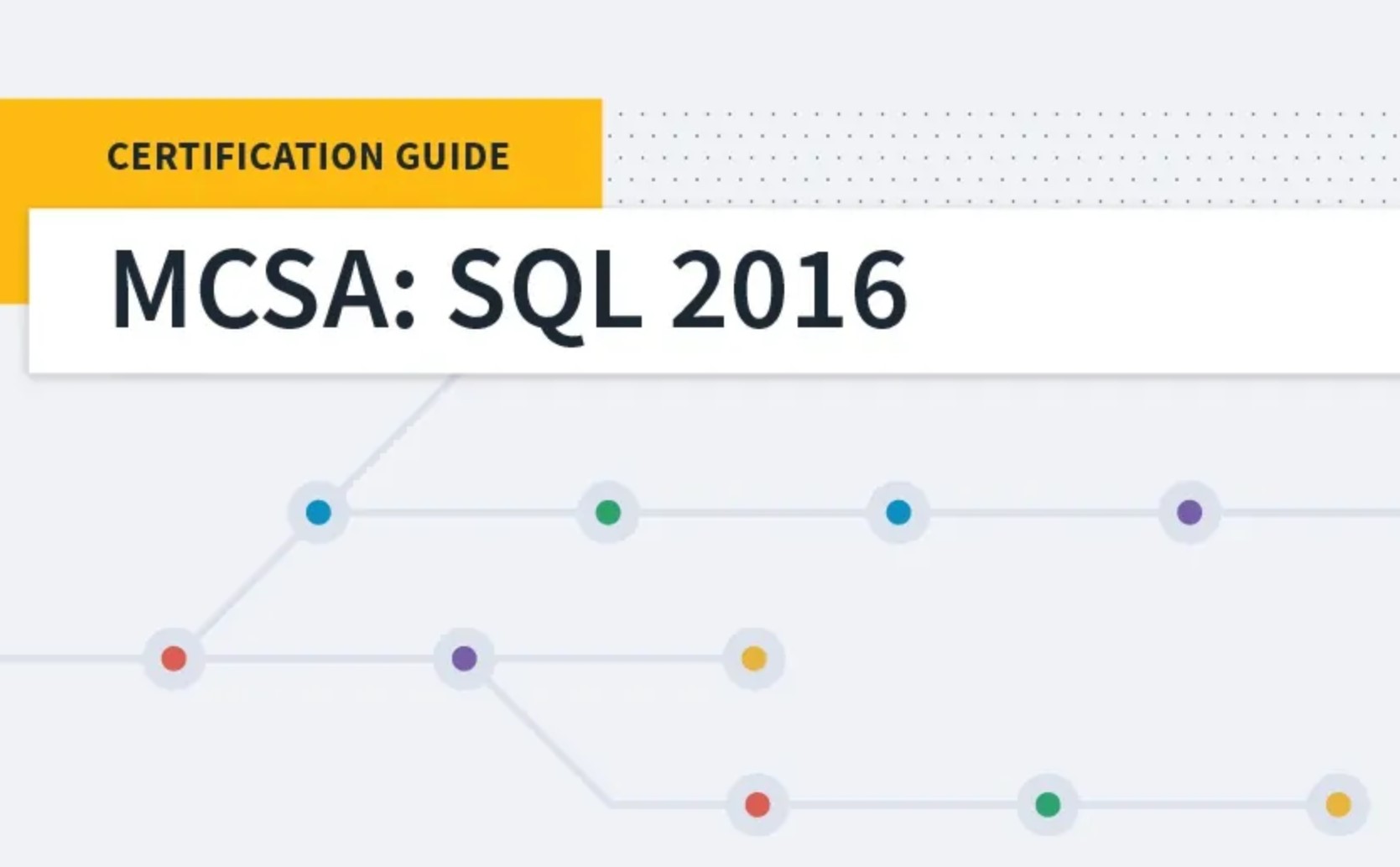 7. MCSA: SQL 2016 Database Administration
The candidates for this certification should have foundational skills and knowledge of IT and some level of experience working with SQL. To earn the credential, you have to pass two tests focusing on administering SQL database infrastructure and provisioning SQL databases, respectively. The exam objectives cover database installation, configuration, provisioning, and maintenance.
8. MCSA: SQL Server 2012/2014
It is recommended that the individuals for this certification have foundational IT skills and knowledge. The target audience for the credential includes the database developers and analysts. To earn this associate-level certificate, you have to pass three exams covering querying, implementing, and administering databases with Microsoft SQL Server 2012/2014.
9. MCSA: Web Applications
This certification is intended for web administrators and web developers. The credential covers technologies, such as mobile apps, .Net, C#, Framework 4.5, and Visual Studio. You are required to pass three exams covering programming in HTML 5 with JavaScript & CSS3, developing ASP.NET MVC web apps, and programming in C#, before you can earn the certificate.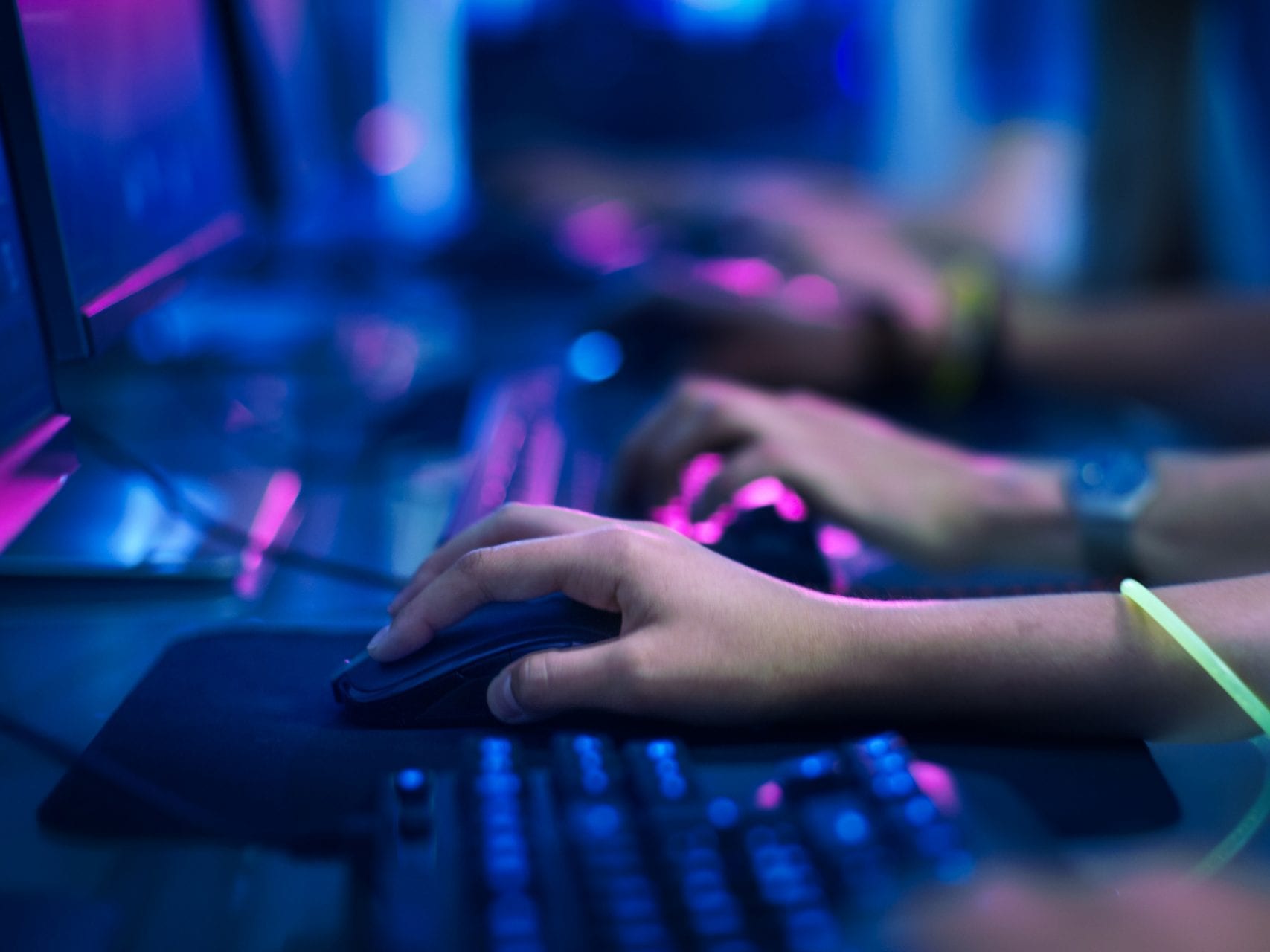 10. MCSA: Universal Windows Platform
This certification requires two exams and it covers SQLite, JavaScript, CSS3, ASP.NET MVC, and HTML5. It is aimed at software engineers and developers who have foundational knowledge and skills in these areas. The two tests focus on developing mobile apps and programming in C#.
Costs of Earning MCSA Certifications
There are many things that come into play when it comes to the cost of earning a certification. First of all, you have to consider the exam fee, and then the cost of prep materials. For the MCSA exams, each of them costs $165, which means that if you are pursuing a certificate that requires two to three tests, you will pay two or three times more for the whole credential. It is important to note that this cost is valid for only one administration of the exam. This means that if you don't pass the test at the first attempt, you will have to pay the fee again to be able to retake your exam.
The cost of training, on the other hand, depends on the specific training option you choose. ExamSnap has different resources that you can explore for your exam preparation. Some are free and some can only be accessed by a paid subscription. You may want to check out this site to find the appropriate tools for your test and the attending prep cost.
The great thing is that you don't have to worry about the cost of the renewal. This is because the MCSA certifications don't expire. The only time any credential expires is when Microsoft decides to update, replace, or change a product on which you are certified. If this happens, you will have to update your certification status by earning another Microsoft certificate. Check this site intellipaat.com for Data Analytics course.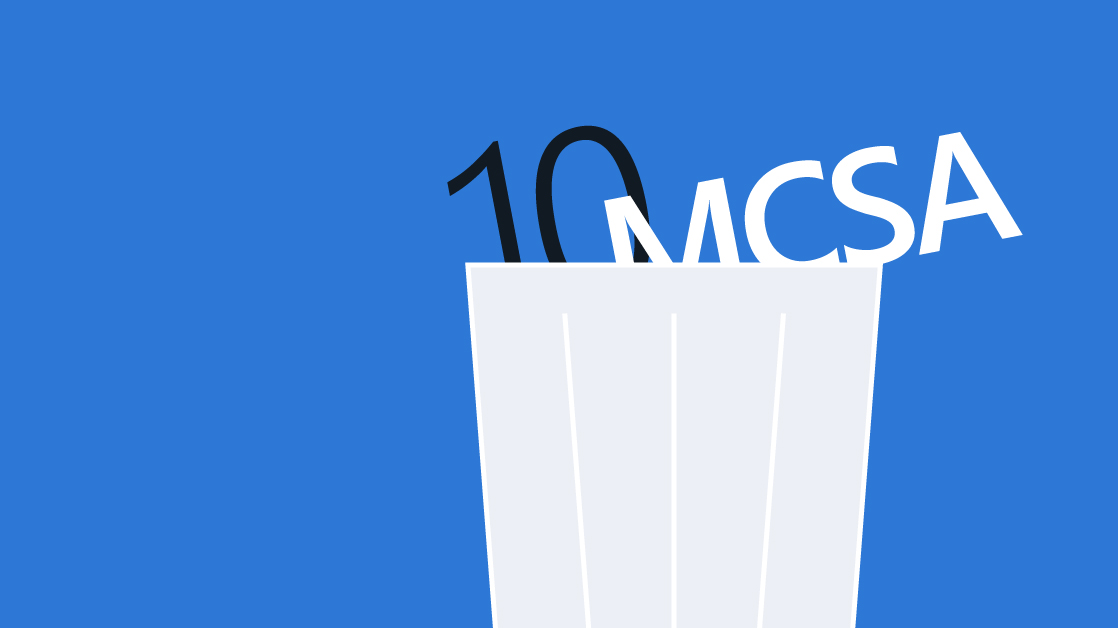 Conclusion
As you can see, there are a lot of Microsoft certificates under the MCSA certification path that you may choose from. Take the one that you like and put your efforts to achieve the goal. Good luck!