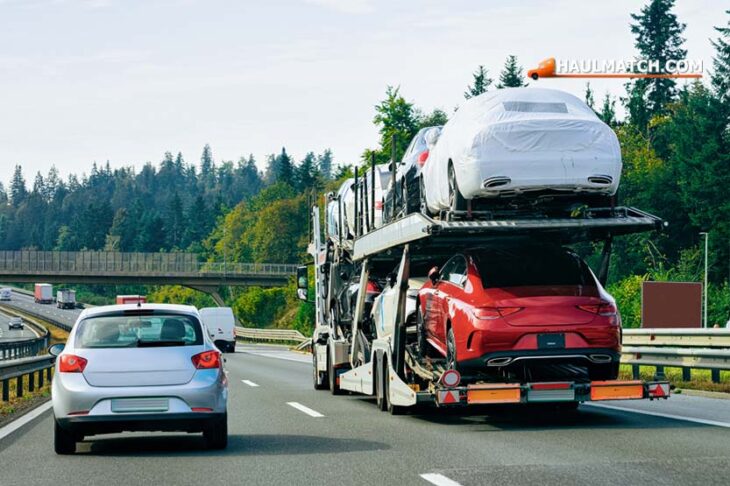 8 Biggest Differences Between Open and Enclosed Auto Transport
In times of moving to another country, or buying a new car elsewhere, the question of transport arises. In fact, tons of questions regarding transport start appearing in your head. Getting confused over what type of transport you need is therefore easy.
Naturally, you want to make sure your vehicle is transported safely, so you need to know how to choose between a lot of different car shipping companies. To choose the right one, it may be best to ask if someone you know already has experience with vehicle transport services. If so, having chat about what to pay attention to, and asking for a recommendation would help you a lot. If there's no one, you can always turn to the good old internet and do a little research about the experience of other people in this field.
Generally, you will be offered two types of options: open and closed. Each has its own flaws and advantages, so you need to decide which one would be the most convenient for you. In order to do so, we have gathered 8 biggest differences between these two, to help you decide.
1. Open transport is the most common option people opt for in most cases
In case you haven't dealt with this earlier, just remember those huge trucks you see on the highway with open trailers, with a bunch of cars on them. These are also used by car dealers all over the world when they are transporting used or new cars. They come in handy, as they can load quite a lot of vehicles.
A closed option you've probably seen, but had no idea what it was. These, however, are less common due to their price.
2. With open transport, your vehicle is exposed to weather conditions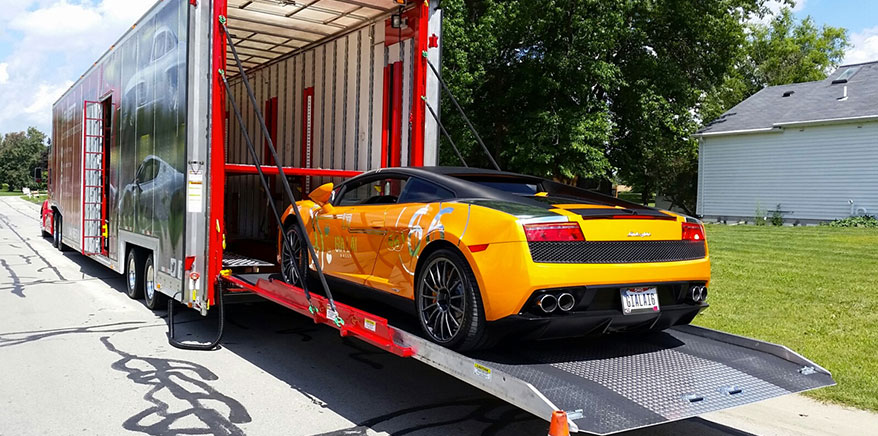 One of the biggest differences people like to choose the enclosed option more for is the fact that they provide more protection to the vehicle since it is not exposed to weather conditions. Just like any other option, these also have one or two levels, so multiple vehicles can fit in. Single vehicle transport is however the choice you can choose to make as well.
One thing you need to be clear about because most have the fear that when transporting in an open trailer, their car can suffer damage. Regardless of what it looks like, it is the safest possible way of transporting your car. No need to worry.
3. Options you have when choosing an open car transport
As you may have guessed, there are multiple options available:
Single vehicle. These are the services offered mostly when the distance between point A and point B is not so long. So, short distant option. Basically, you are getting a toe trucking service. You've seen it a million times, however, most of those times were because of an accident. In this case, the vehicle is fine, it just needs transport. However, when there's an emergency service that needs to be done, these can handle even larger distances.
Single-level, multi car option. This service is used, obviously, when multiple cars need to be transported. The same type of vehicle, as was mentioned in the previous option is used, but in this case, it can haul a couple of vehicles. Six is the maximum capacity. As for the type of cars, they can be regular ones, but also smaller RVs. These are not an option if the cars need to be transported in narrow streets, since they are obviously bigger.
Multi-level, capable of hauling multiple cars. It's the first option car dealers go for, as we've mentioned previously in the article. Because they are cost-effective, safe, and reliable.
4. Open transport option is actually more efficient and faster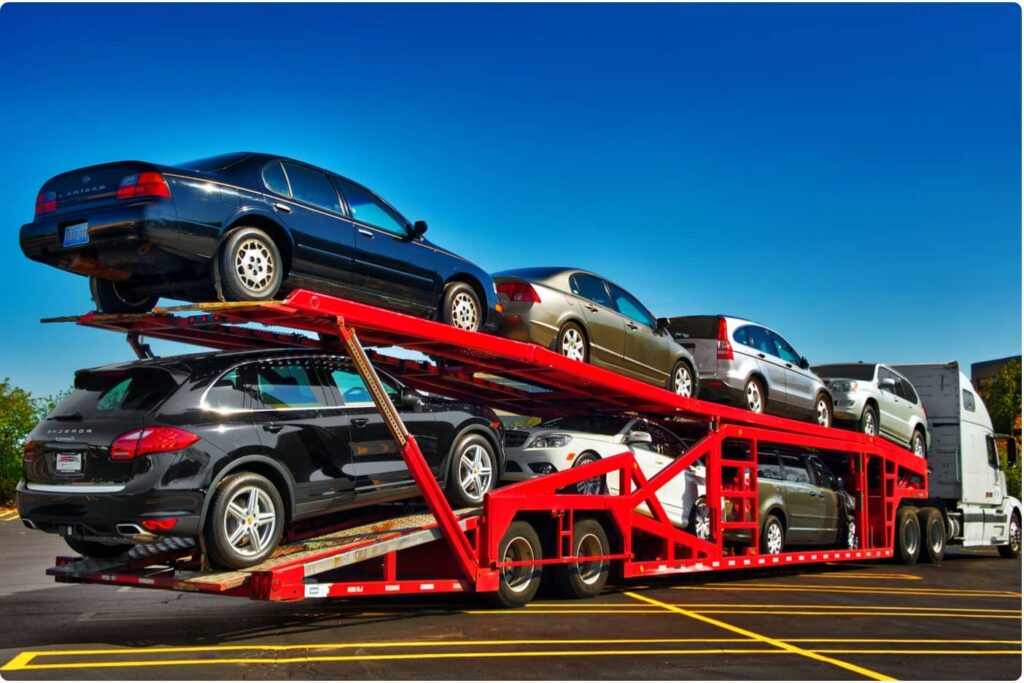 Choosing this type of transport for your vehicle is for a reason the number one option of car dealers. The reason behind this is the fact that is more affordable and quite fast. It is estimated that at least 90% of transport is done this way. And since there are more services like this on the market, chances are they are easier to find than the closed ones. If you're really in need of a quick transport solution, this is what you should aim for.
5. Insurance is included in open transport
When you decide to deliver your vehicle somewhere, your primary concern should be safety. And the only way to guarantee it is to find a company that includes insurance in transport services. You'll find out that almost every time insurance is included, it is the open transport option. This means you won't have to spend additional finance on the insurance.
6. Cheaper option is the open one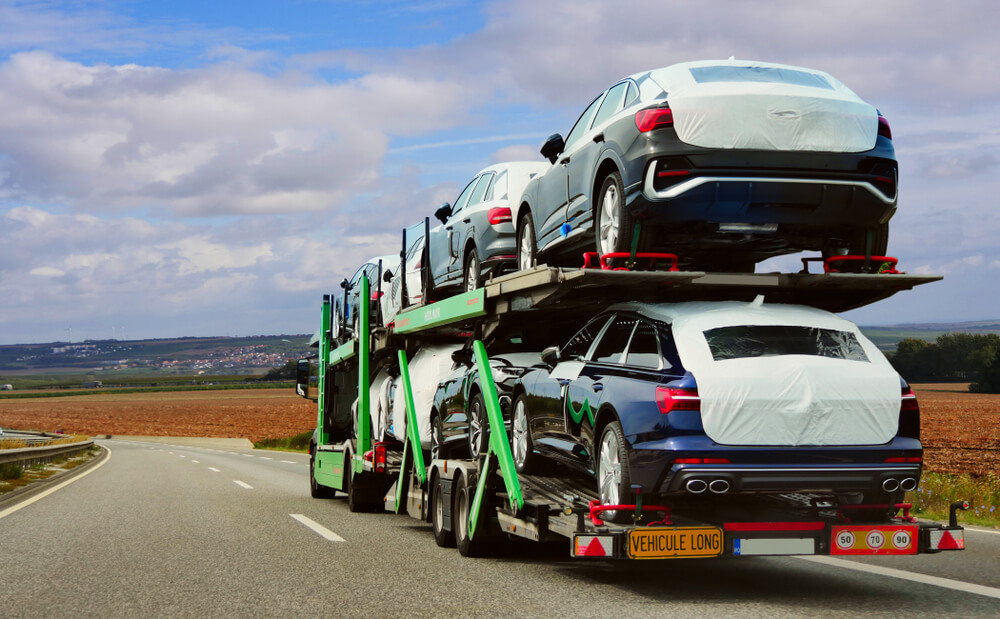 At times buying a car is already enough of an expense, so you really want to keep the transport expenses as low as possible. Then you choose to transport your vehicle in an open trailer.
7. Closed option offers protection from the elements
We've mentioned already how in an outside trailer, your car is safe but exposed to elements, that can have an effect on things like the paint, or something else. Transporting a brand-new car this way, may not be the smartest decision. Enclosed transport offers protection from the weather, so you can rest assured your vehicle is protected, no matter what the weather is like.
8. Open trailers have more capacity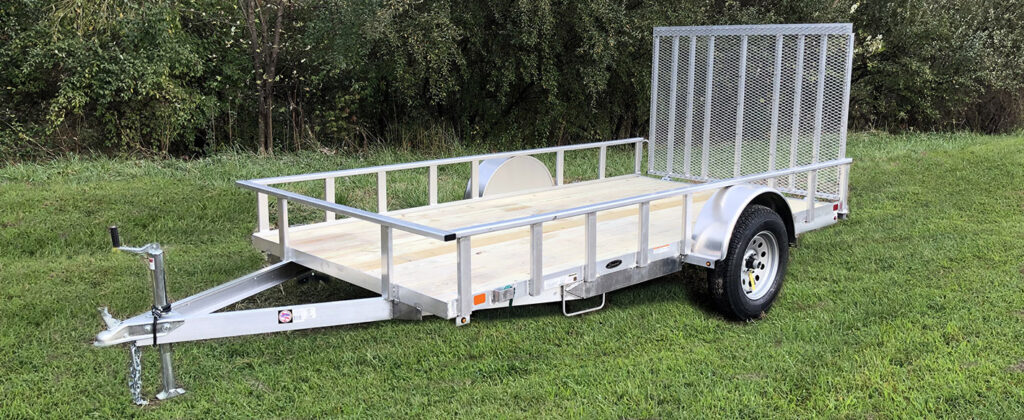 Closed transport trucks usually have a limited number of available places for cars. Open ones do too, but as we already mentioned, their maximum capacity is 6 vehicles, while closed ones can haul as much as 5. This means that if you are in need of multiple car transport, pick the option accordingly.
Now that you are aware of all the differences between these two types of transport, it will be much easier for you to decide on how you will transport your vehicle or vehicles in the future.