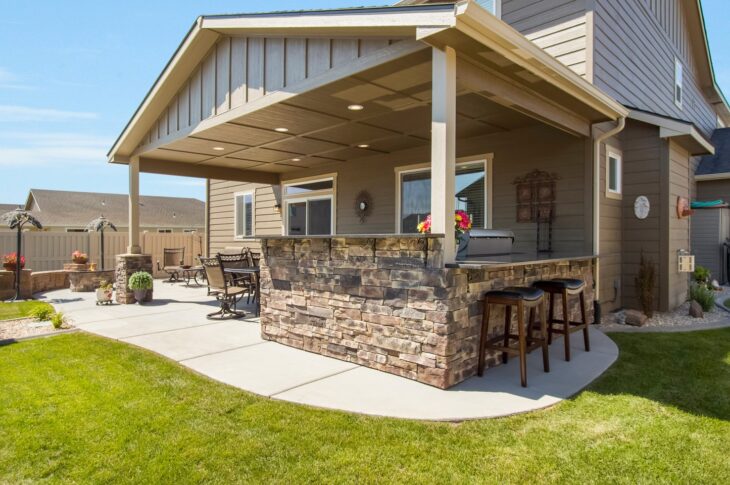 How to Reduce Screen Time This Fall (and Spend More Time Outside)
According to the latest research, the average American spends 6.5 hours per day using the internet (2 hours and 24 minutes of which is spent accessing the internet via mobile devices).
And when you drill down by age group, the findings are even more shocking. Teenagers spend an average of 7 hours and 22 minutes on their phones per day, while those in the 8 to 12 age bracket are active on screens for 4 hours and 44 minutes per day. (And these numbers don't account for time spent doing schoolwork.)
Here's another interesting finding: By the age of 11, more than one in two young people have their own smartphone.  And by age 12, 69 percent have a phone.
We're not here to claim smartphones are evil. In fact, we love the way advanced digital technology allows us to communicate, learn, and grow. But we also understand that excessive screen time – particularly for children who are still in key developmental phases of their lives – isn't healthy. There must be some balance.
So this fall, when the weather is nice, make it a point to turn off the devices and get outside.
And guess what? You don't have to go very far.
Turn Off the Screens and Enjoy Your Backyard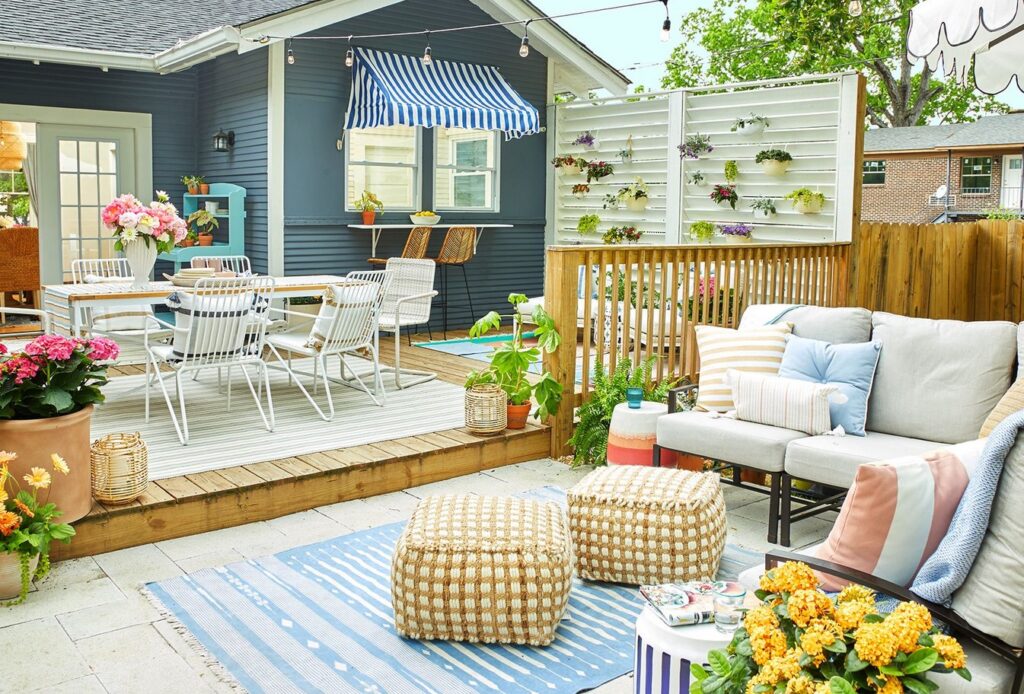 When it comes to spending time in the backyard, most people think about spring and summer. But in many parts of the country, autumn is actually the most pleasant time to be outside. But regardless of where you are in the United States, there are ways to enjoy the cooling temperatures and make the most of this valuable real estate.
Here are a few of our top tips and suggestions for getting the most out of your backyard this fall:
1. Keep it Tidy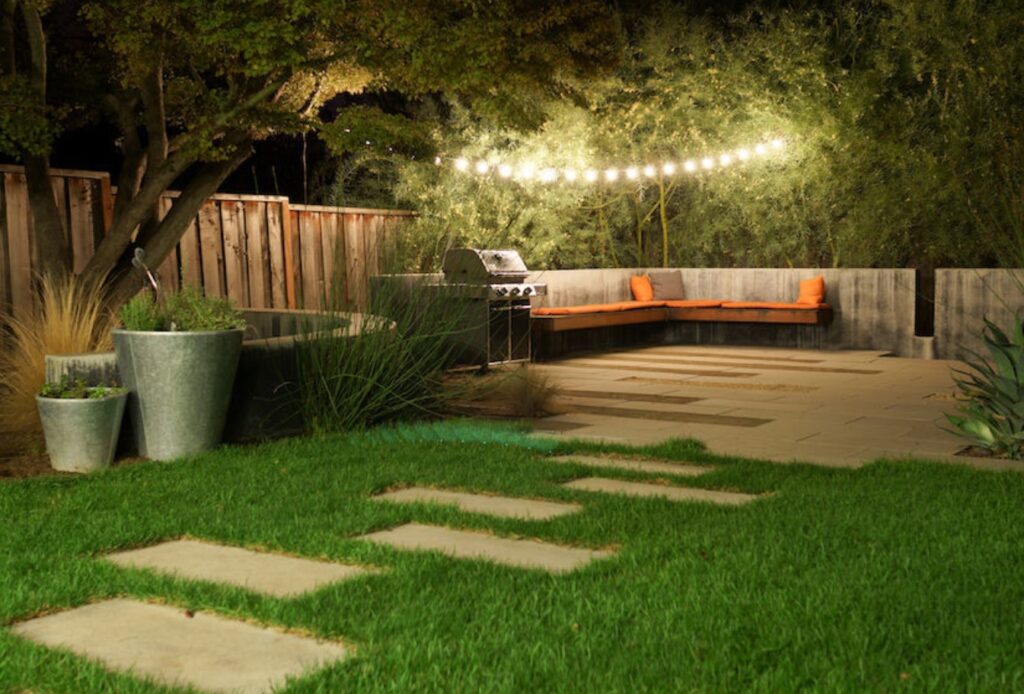 The first step to enjoying your backyard is to keep it clean. Between falling leaves and blustery winds, it's easy for your backyard oasis to turn into a messy collection of unwanted nature. Do your best to keep the backyard tidy so that it's a place where you want to spend time.
Leaves are the big culprit for home homeowners. Don't wait until the end of fall to rake up the foliage. You're much better off doing it in batches – once after your lawn is covered in the initial sprinkling of leaves, another time after most of the leaves have fallen, and again when the trees are bare. In between these big cleanup sessions, you can use a blower to keep the yard temporarily clean.
2. Install a Fire Pit Table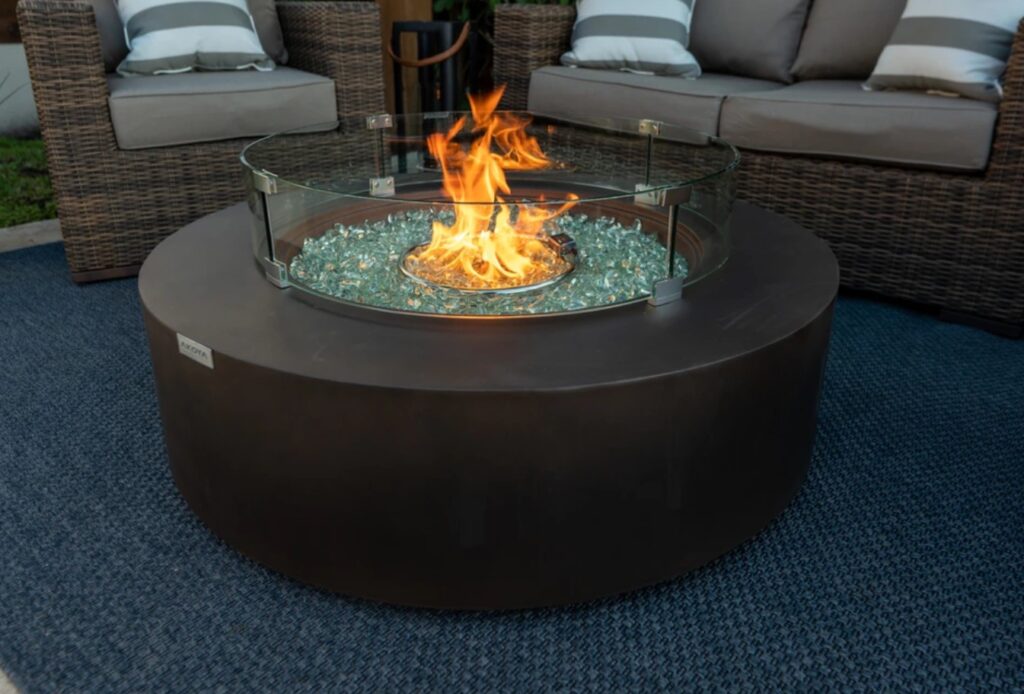 Fall days can be pleasant. But once the sun sets, it can get downright nippy. Having some sort of heat source outside will make it more likely that you spend time outside.
Like the idea of an outdoor firepit, but don't want to smell like smoke? Try installing a fire pit table – like the ones here. They can be installed with a gas line or propane tank for easy operation. (Plus, they create a surprising amount of heat on cool fall evenings.)
In addition to eliminating the smoky smell that permeates clothing and makes you smell like a chimney for the next 24 hours, a fire pit table offers convenience. There's no buying firewood, keeping the firewood dry, or setting up kindling. And when you're done, you don't have to worry about putting out the embers and waiting for it to cool down before going inside. With a fire pit table, you turn it on, enjoy, and flip it off. Easy!
3. Add a Heater
Have a screened porch? You might find a space heater to be a better option. You can install them on the floor or wall – both of which will provide an even distribution of heat across the area. (If you have a large porch, you might need two heaters on opposing sides of the room.)
If everyone tends to circle around the same seating area, a propane patio heater is a good option. They disperse heat in an even arc across the room, which provides comfortable heat for everyone, regardless of where they're seated in relation to the heater. Just remember to keep some extra propane on hand. Nothing kills a party quite like cold weather!
4. Take the Kitchen Outside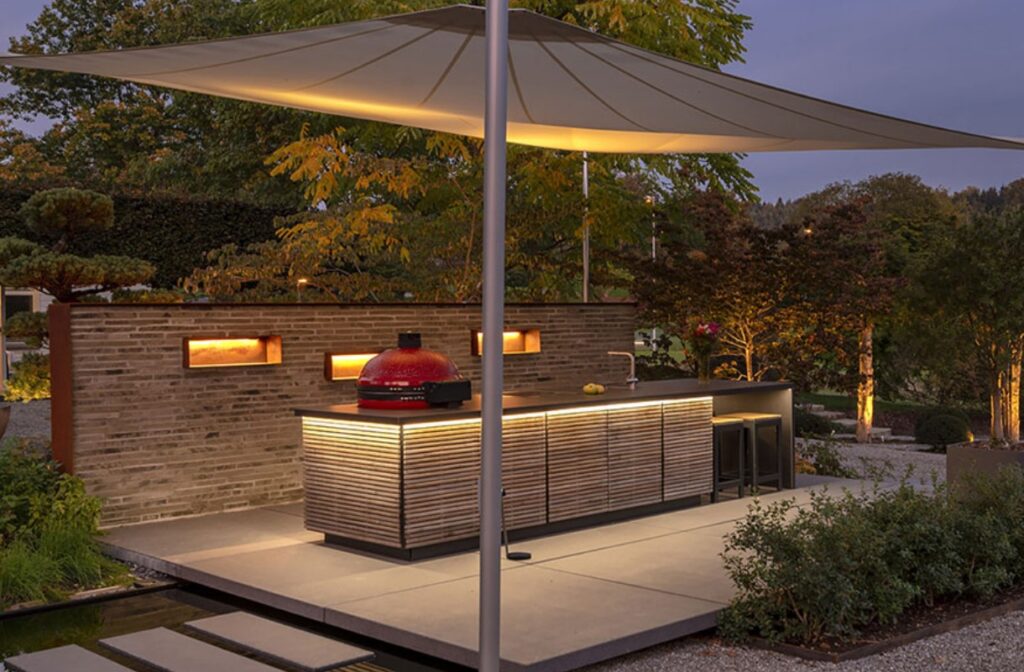 "If you are planning on doing a lot of outdoor entertaining this fall, consider going beyond the BBQ and having an outdoor kitchen built," American Family Homes suggests. "This can include a stove, sink, bar and refrigerator, or just a grill and sink with seating for dining. This not only encourages guests to stay outside and enjoy your backyard, but it expands your living space."
Convenience is the key to a good outdoor kitchen. The last thing you want to do is fiddle around with a faulty grill or spend hours cleaning grates and surfaces just so you can entertain. Choose options that are low-maintenance and reliable. You'll be much more likely to use the space.
It's also smart to go ahead and purchase a dedicated set of utensils, flatware, plates, serving platters, and seasonings for your outdoor kitchen. This will prevent you from having to go back and forth from the indoor kitchen to the outdoor kitchen. You don't need anything extremely nice – just kitchenware that will hold up over time.
5. Invest in Comfortable Seating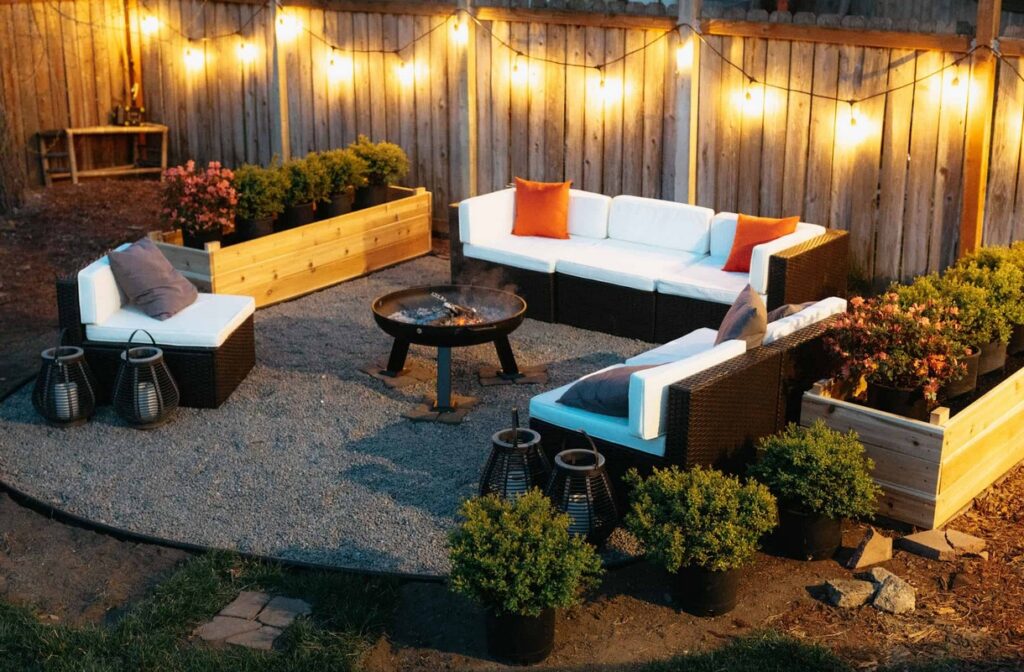 You can't relax without some comfortable seating. The challenge with outdoor patio furniture is finding something that looks good, feels good, and holds up over time. Even the ones that are billed as being "weather resistant" tend to fall apart rather quickly and/or absorb more water than they should during a rainstorm.
The key is to buy something that's durable and comfortable. You can always spruce up the look by adding accent pillows and throw blankets when in use. If you do go with something more sensitive, just know that you'll probably need to store the cushions in a dry place when not in use. Otherwise, they'll experience rapid wear and tear.
6. Play Outdoor Lawn Games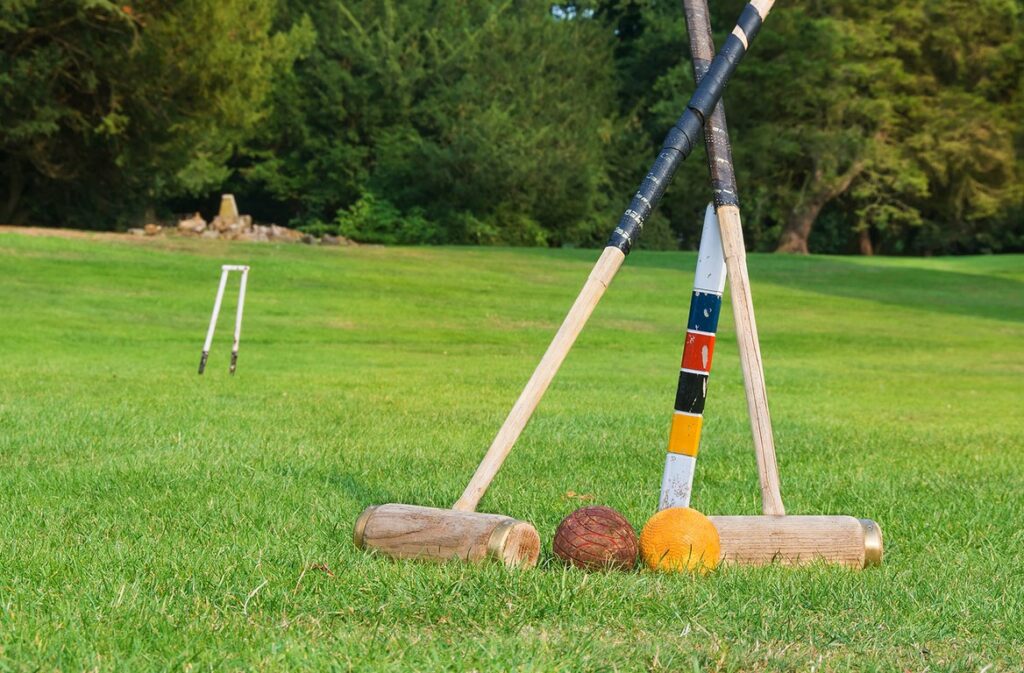 There's a time for relaxing and watching the game. There's also a time for working a little energy off and unleashing your competitive spirit. Having a few outdoor lawn games on hand will instantly turn any backyard into the most fun spot in the neighborhood.
Good lawn game options include cornhole, Kan Jam, Yardzee, bocce ball, croquet, horseshoes, Spikeball, washer toss, and ladder golf.
Make Screens an Afterthought
Screens aren't evil – and we certainly aren't advocating for going off the grid. Instead, we just want families to think intentionally about how much time they're spending with eyes glued to smartphones, tablets, and TVs.
Think about how much closer your family would be if you spent two fewer hours per day watching screens and replaced it with outdoor time – playing lawn games or chatting around a fire pit table. It might seem odd at first (particularly to your kids), but it'll eventually become your new normal. And that's a new normal that we can all get behind!