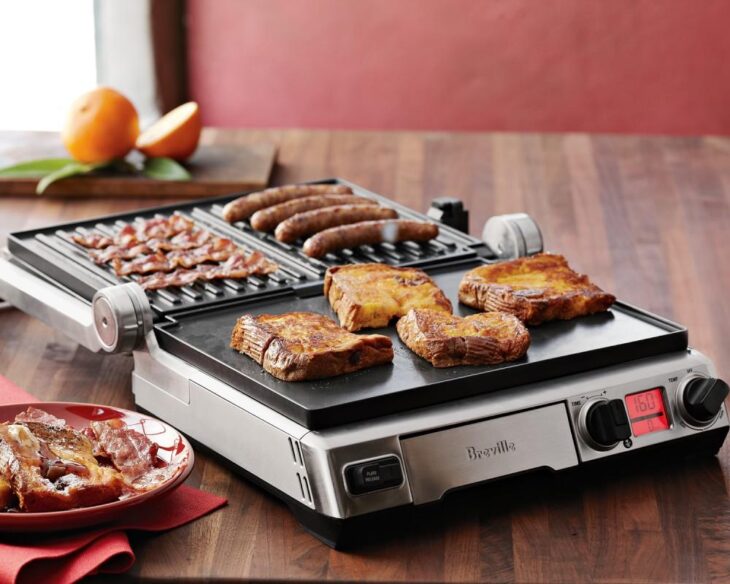 Do You Really Need a Smart Grill? – 2023 Guide
Grilling has been the oldest way of cooking meat. Although, the process of grilling has gone through many cycles of revolution throughout history. Even today, people from all cultures and races love having grilled meat as a part of their meals, especially on important occasions. An outdoor nighttime party is meaningless without a barbecue.
The grill is always the star of the BBQ and grills come in a number of shapes and sizes. There are different types of grills, varying from traditional charcoal grills to the latest electric and infrared grills. Technology is changing drastically over time. Naturally, grills are no exception.
But with these technologies, people seem to think: "Do grills need to be smart?". It's natural for us to ask questions like "How is a smart grill different from an ordinary grill?" or "How smart is a smart grill?". If you're already a pro backyard griller, it might be difficult to understand why you need a smart grill in the first place.
However, here we have provided some insight into the benefits of having a smart grill that may make you and even the grilling geniuses want to get one.
Control temperature like a pro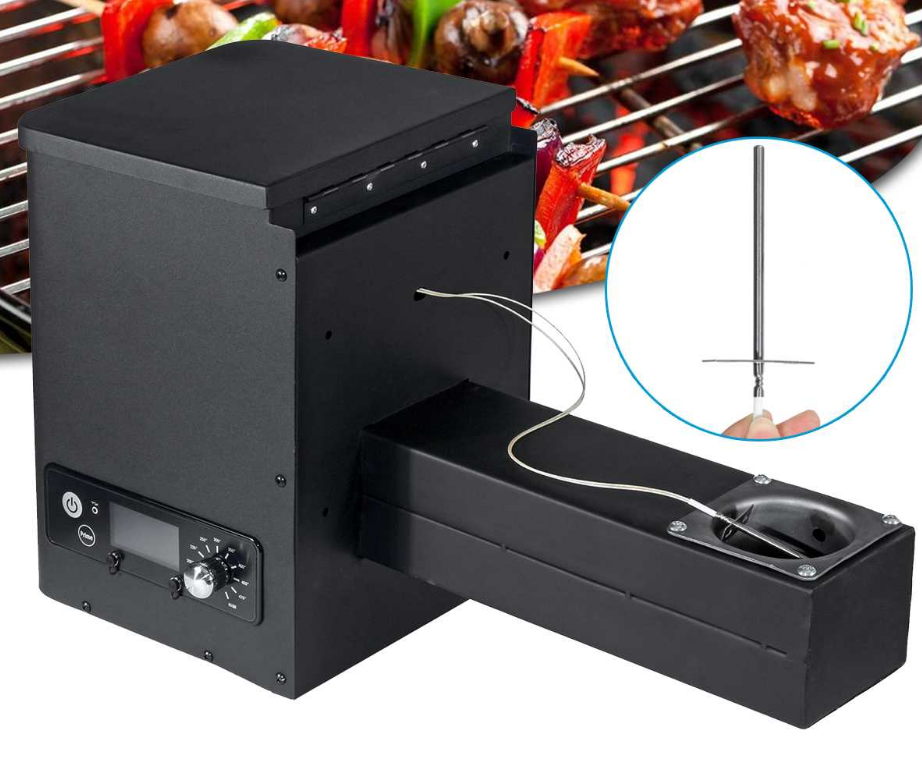 One of the major problems people face while trying to grill is temperature control. Many people find it hard to pay a lot of attention the whole time, but they do try their best to get burned meat.
Smart grills have high sensitivity temperature sensors that can detect even the smallest temperature changes and inform you when you need to lower or increase the temperature.
In this way, even those who are not so good at controlling the heat can cook high-quality barbeque. But even if you are good at it, we can still make mistakes and be negligent from time to time.
On the other hand, machines and AIs don't make mistakes, and they can help you a lot with your success rate when it comes to grilling.
You said you hated cleaning?
Eating excellently grilled meat and enjoying it together with your friends is all good. But there is nothing like a tasty meal in this world. After the BBQ is gone and you have satisfied yourself, there comes cleaning, which can often ruin your post-party mood. But all this hassle is only in the case of traditional grills, as a smart grill can clean itself quite well.
Smart grills not only clean the debris but also remove bacteria and other germs by using infrared radiations. In this way, it can allow you to enjoy your BBQ better. You can enjoy the post-party mode without having to worry about cleaning the grill and maintain hygiene at the same time.
Connect your grill with your mobile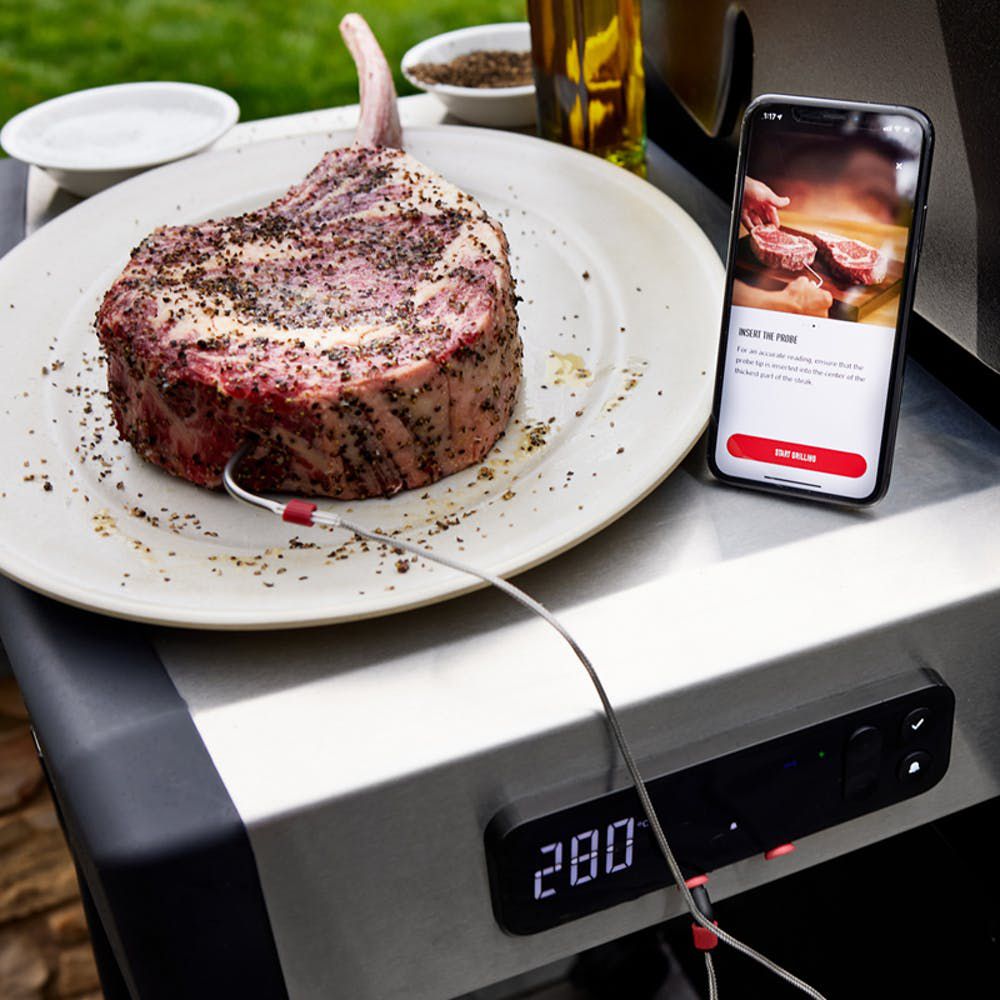 Having to stand close to the grill to monitor the dishes can prove tiresome. Even the most automated devices need an operator. However, you can solve these issues with a smart grill as it can connect itself to your mobile phone through Bluetooth or WIFI, allowing you to monitor the status of your BBQ without having to stand close to it.
Moreover, many smart grills come with their mobile apps. They allow you to even control all functions like setting the time and temperature all with your phone. A benefit of this feature is the spare time you get, which you can use to entertain your guests at the get-together.
Want a grilling assistant?
Smart grills can store the data you put and operate all on it as per your order. The AI of a smart grill will record the instruction you give every time you use it to grill. In this way, it can operate on its own and act as your grilling assistant in case you are busy with something else.
This function comes in really handy if you don't want to go through the long preparation time for grilling the meat. A smart grill can help you at such a time. You only need to place the meat in the grill, switch it on, and it will do everything on its own. It will extract the previously saved information in its memory and cook the food according to your favorite recipe. It's much like a set-it-and-forget-it situation.
With smartness meets convenience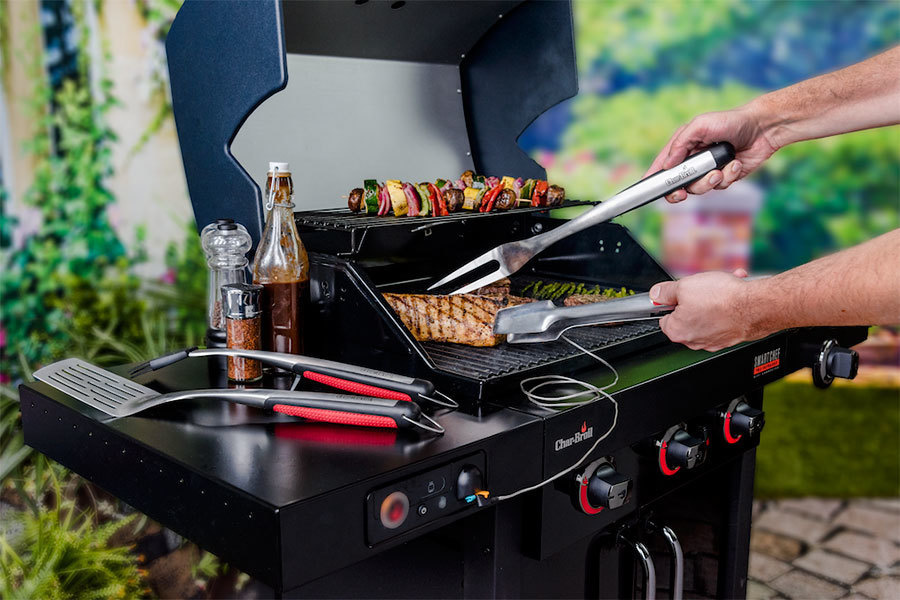 Most of the technology that exists today is the result of mankind's desire for convenience. The same applies to these smart grills. They can take care of most of your work, making it easier and faster for you to grill some meat and enjoy the taste without breaking a sweat. Whether you are a newbie or an expert, you cannot do all tasks at the same time.
The whole process of grilling may become tedious. A smart grill can share some of your work like monitoring the temperature or keeping you informed of the status of the meat. Some of them are even able to do the whole thing, including the cleaning, for you saving you the trouble.
This ability of smart grills may prove to be useful for many people who want to enjoy BBQ but don't have enough time and skill required to grill and can provide a back door to becoming a grill master.
How to choose the right smart grill?
For a better grilling experience, you need a grill from a reputable brand. Look for the features that are on your must-have list, whether you want automatic temperature control or app compatibility. Remember to purchase from reputable brands as well.
Grills from companies like Broil Master, TEC Grills, and Fire Magic are well-known for their quality. You can browse for smart grills at outdoorcookingpros.com. They have grills from trustworthy brands and they can also guide you to buy a grill suitable to your requirements.
Final Thoughts:
Smart grills save your time and make the whole grilling process easy by taking it to the next level. Buying a smart grill for yourself can be a wise choice if you are a BBQ-enthusiast.