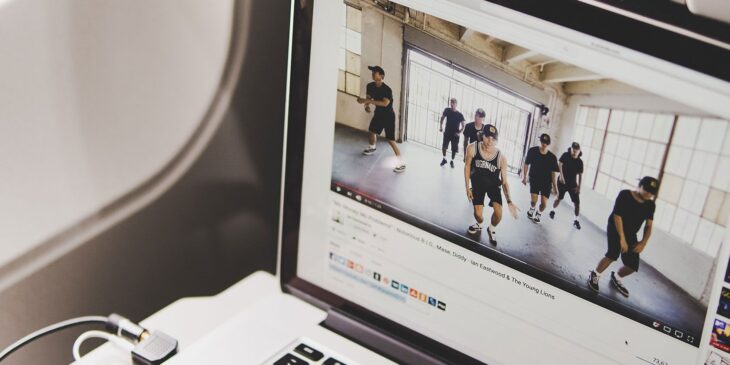 10 Best Video Editing Apps and Software for YouTube in 2023
If you are a creative person that is enjoying making videos, this article is excellent for you. You probably already know that every video needs a little editing before posting online, and sometimes it can be stressful to find the right software of application for that. Luckily, today those apps are very powerful, and you can do everything you imagine with them. The only hard thing is to find the one that suits you the most, and maybe you should check SnapDownlader first, and perhaps your search will be over considering the advantages it offers.
But if that is not something you are looking for, don't lose hope, there is a list of 10 best apps and software, and you will unquestionably find the most suitable one for you:
1. Adobe premiere pro
For those familiar with Adobe programs, working in this one is not going to be that hard. It has many options that can help you make your video perfect, and it is worth mentioning color matching or rendering from more cameras at the same time. The speed of rendering is also something that you would like, and overall, this is one good software, with more pros than cons, since the only con could be a couple of bugs in new updates.
2. Wondershare FilmoraPro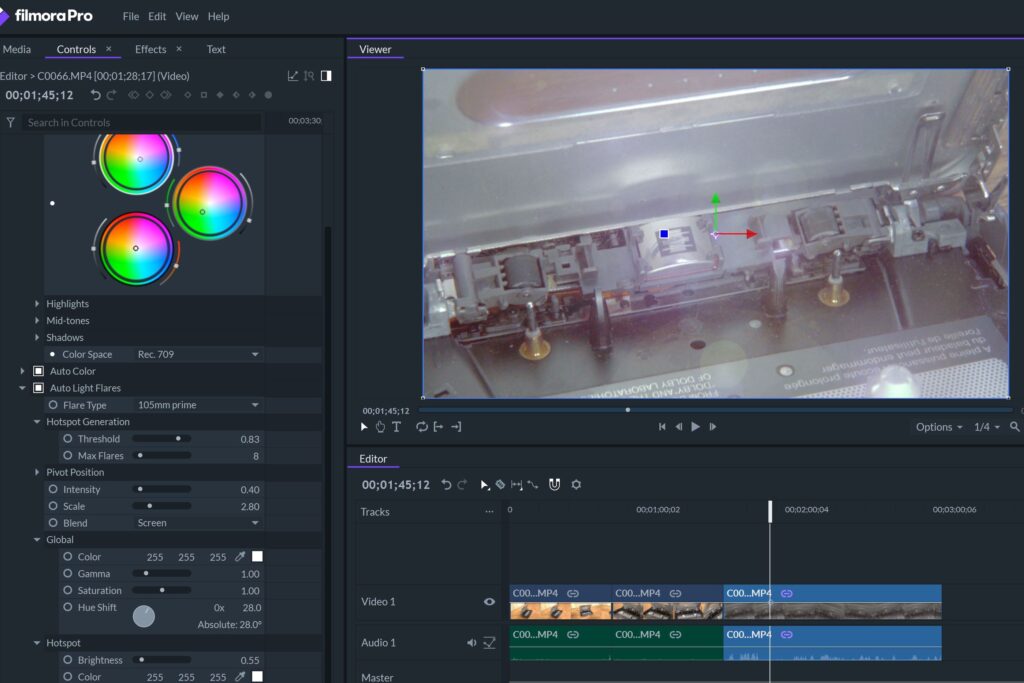 With this new program, video editing should be fun and easy. It is for everyone, and you don't need to be a professional to make your video look like that. The only thing you need is your imagination and creativity since, with FilmoraPro, you can add multiple videos, and songs, and mix them however you want. Presets are there to help you with color editing, and customizable animations will help you stand out.
3. Blender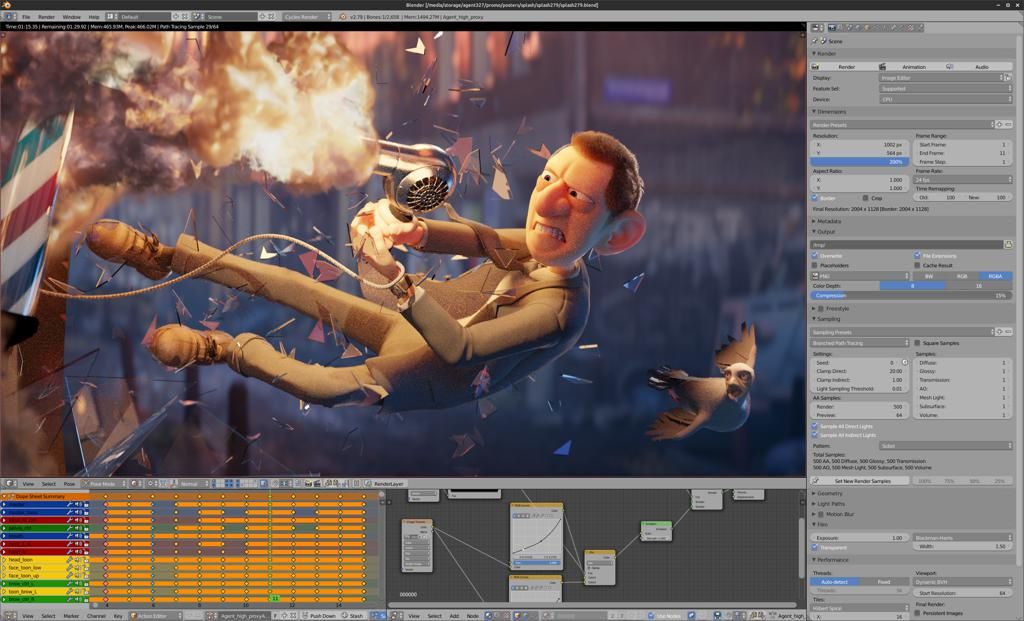 Blender could be one of the best software, but the only bad thing is that there is no option of audio editing. Besides that, with Blender, you can do almost everything. It is irreplaceable in making and editing 3D animations, while you can edit your video at the same time. It is easy to use, and it is free.
4. Lightworks
If you are an amateur, and you want to try what is best for you, Lightworks offers you a free trial version, that can help you with your decision. With Lightworks, you'll get many effects and tools that can make your video perfect. The whole process is simple, and you can also do some quality video editing.
5. Hitfilm Pro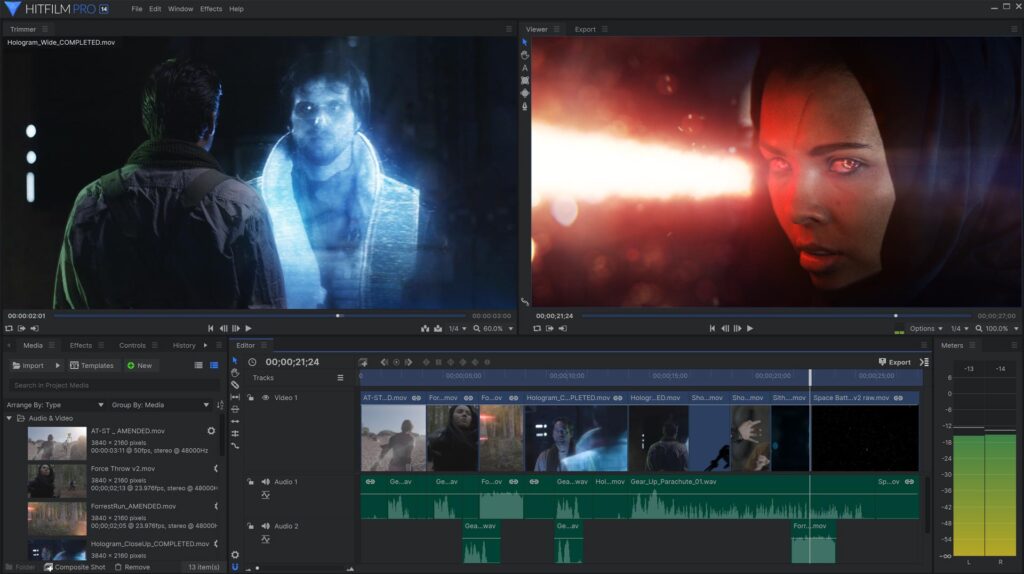 One of the best things this program offers is a couple of videos about editing that can be helpful for the beginners. On the other hand, it can be a little confusing, but don't lose hope because, in those clips, you will learn everything you need. Automatic audio syncing is another big plus, and a large variety of tools and presets will make your work fun.
6. Avid Media Composer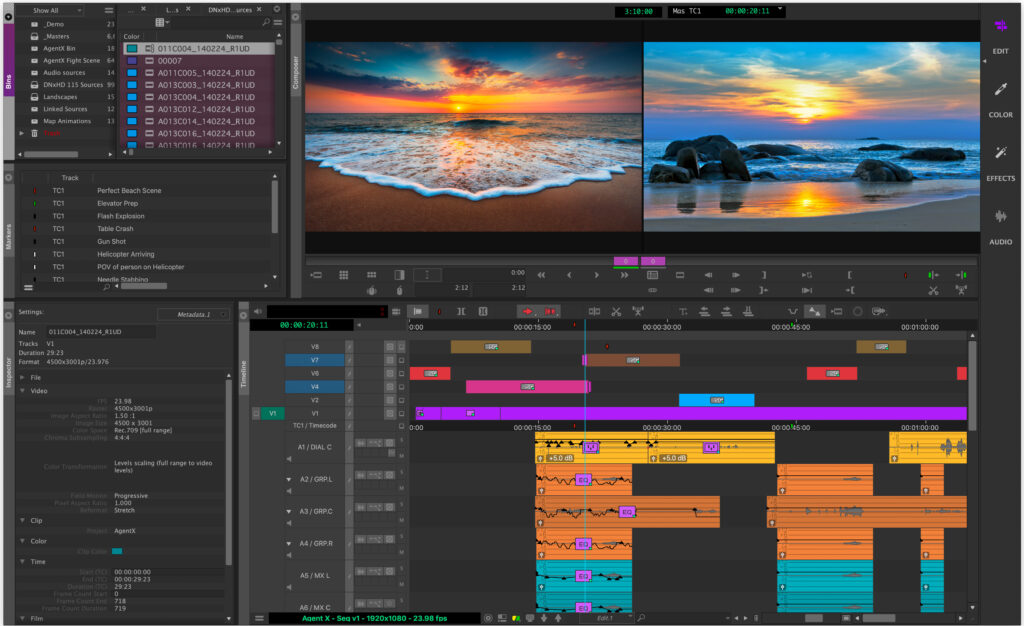 If you want to work as a professional, then the Avid Media Composer is an excellent choice for you, since this is the popular program for Hollywood movies editing. That means that you can do almost everything you want in it, and it is perfect for everyone who wants to start a career in editing. There is also the option of editing in real-time, which can be very useful.
7. DaVinci Resolve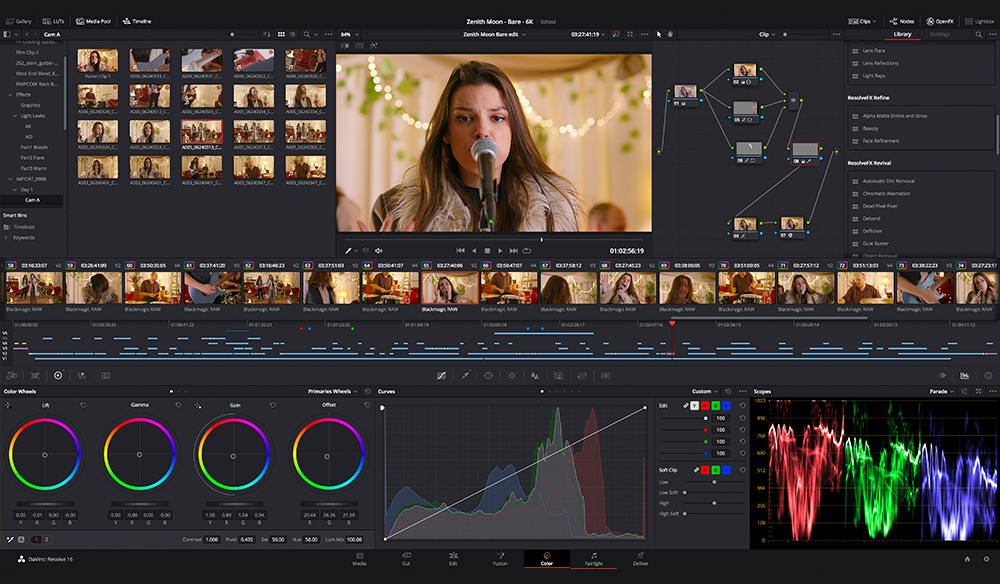 DaVinci Resolve offers you a great option which can be very helpful with some big projects. With that option, you can save your setting preferences and use them quickly every time you need them. The good thing to know is that if you decide to go with a free version, you will not get the watermark on your work, but if you choose the paid version, the options you have are immeasurable.
8. Quik
Even though Quik is software by GoPro, and its primary usage is editing GoPro videos, you can edit any other material without any problems. It is a simple program, but most of the time, it is enough for some easy projects. You can find more than 20 presets that can make your job even more relaxed, and you can use up to 75 clips or photos into one.
9. Magisto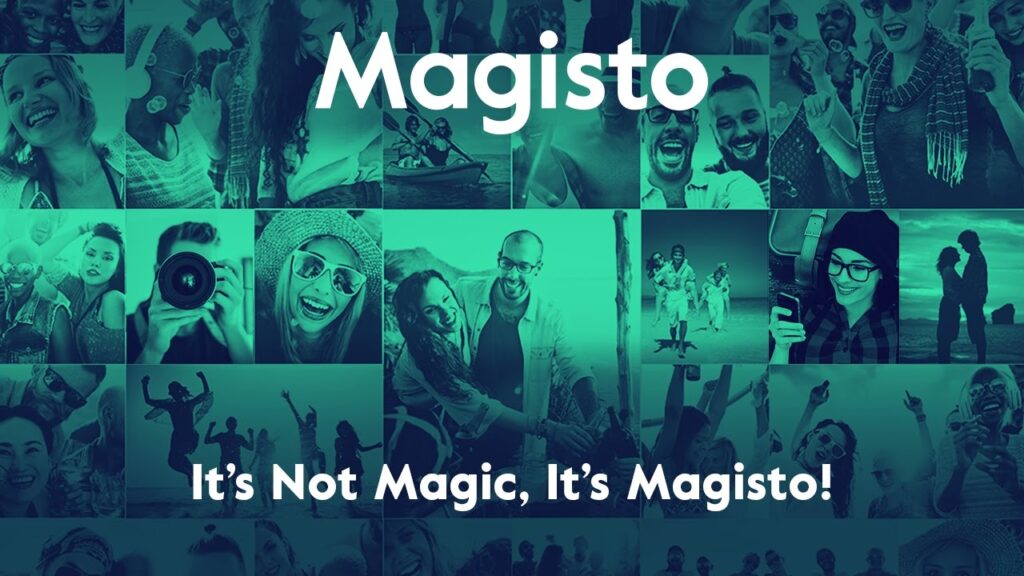 Magisto offers you help if you are a little indecisive. Following three easy steps, you can make an excellent clip in only a few minutes. The first thing you should do is choosing the style you want to use. In the second step, you are selecting photos and videos you want to use, and in the end, you are choosing the right music to cover everything up. You have many more options, and working with this software is nothing but fun.
10. WeVideo
For those with a lack of memory on their devices, this app is a great solution, since it is cloud-based, and that means that there is no need for downloading. You have easy access to all of your work, and the options it offers are enough for many projects. The only not so good thing is that you will get the watermark on your projects, and storage that you get is 10GB which is not enough for larger projects.
It is very challenging to say what is the best program for you since every person has different needs. In this article, you can see some of the most popular software that can help you with your decision. It is always good to try more of them, and be sure that the one you choose in the end is the one that is perfect for you. Don't worry, it should be fun, and each of them has something to offer, so take your time and enjoy trying all of them. If you don't find a perfect fit for you on this list, it is not a big deal because there are many more of them waiting for you. The excellent program is your most powerful tool, and when you choose the right one, nothing can stop you.