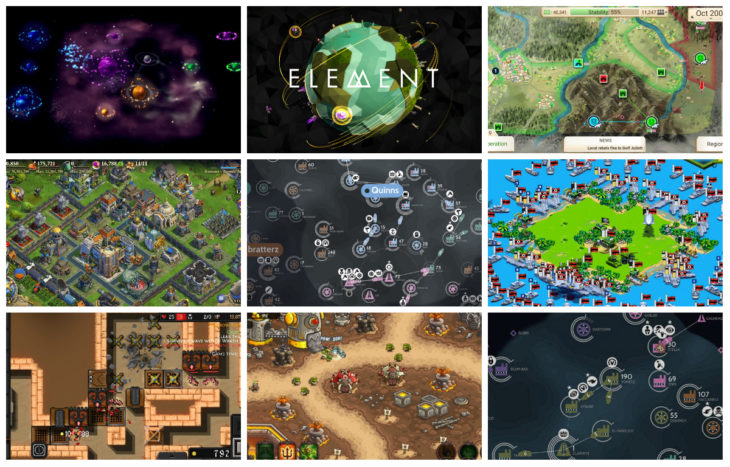 10 Best Android RTS Games in 2023
Real-Time strategy games are top-rated, and gamers love to play them. On the market, you can find a lot of exciting RTS games with different characters and topics. It depends on you what kind of strategies you love, and what will be your cup of tea.
We did a research and made a list of the 10 best android RTS games that you can play in 2023. Take a peek and make a decision which of these games will provide the most fun for you.
1. Tropical Stormfront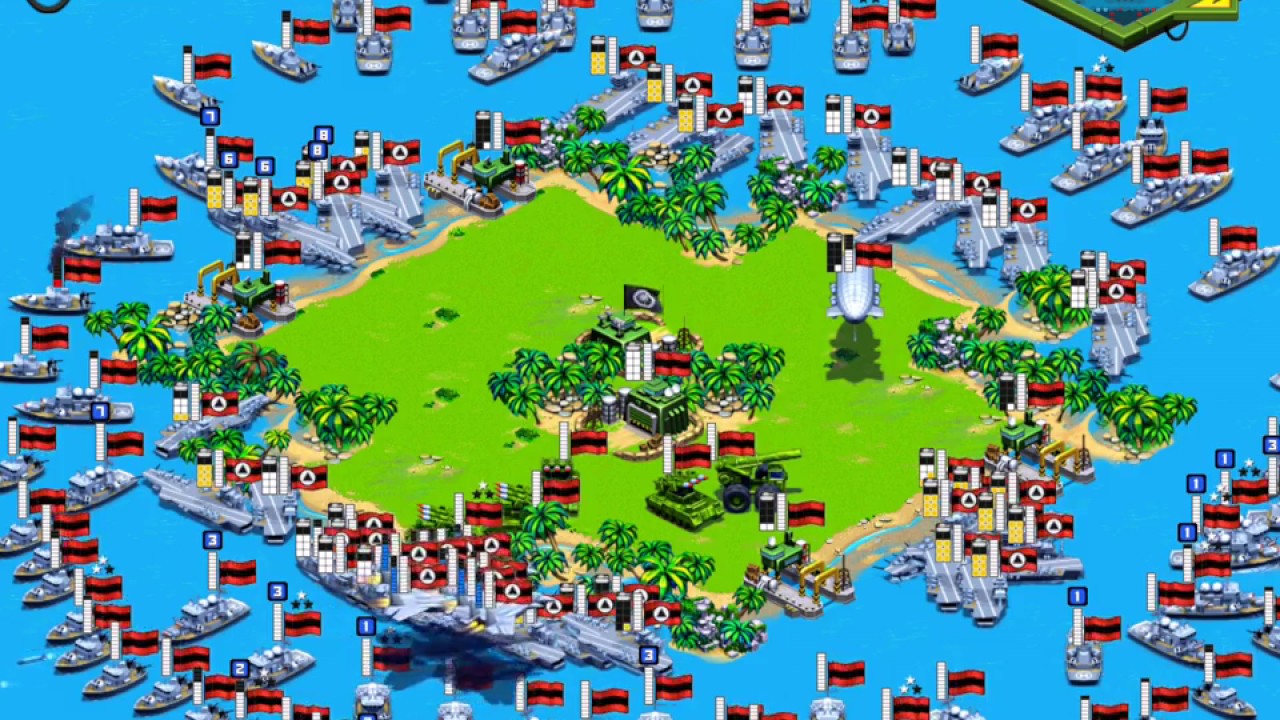 The plot of this game is exciting, and it has a political connotation. It's set on the island, and it represents a battle between Order, Discipline, and Obedience against United Democratic Alliance. You will have to be wise if you want to make some progress in the game. A lot of different scenarios are available, so the choice is vast. It requires a bigger screen because a lot of swiping and tapping on the screen are included.
Pros:
Multiplayer mode available, Good Graphics
Cons:
It's not free (Price is $3.99)
2. Subterfuge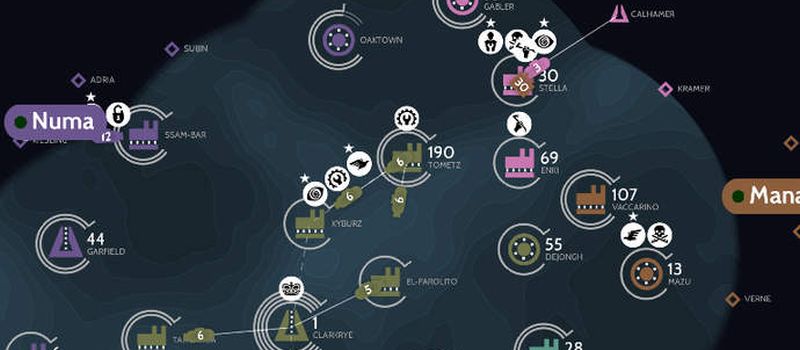 If you love games that will require diplomacy and strategy, you should consider the Subterfuge. You will have to be careful when you make an alliance in this game, and it can change the whole game. The leaders can provide different powers to the characters, which makes the strategy even more exciting. To be on the top of the game, you will need to make deals with other players.
Pros:
Cons:
A lot of features are availibale, but you have to purchase it
3. Dungeon Warfare 2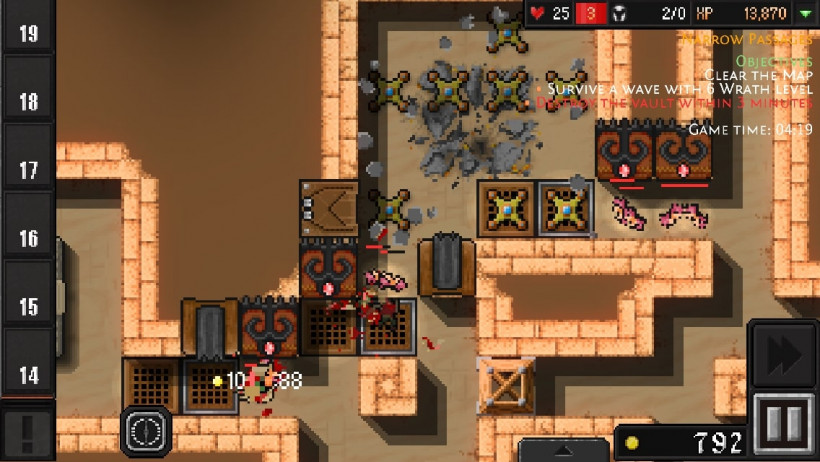 The sequel of the Dungeon Warfare was waited for a long time by the fans. In the game, you have the role of a dungeon lord, and your task is to protect dungeons. Your enemies are heroes, which you can defeat with traps. In the sequel, there are a lot of new features such as 33 traps, a lot of different enemies, more than 60 levels, boss battles, and a lot more. Even though it doesn't have an exclusive topic, the game is impressive.
Pros:
A lot of different items provided, Rewards during the game
Cons:
It's not free (Price is $4.99)
4. Kingdom Rush: Vengeance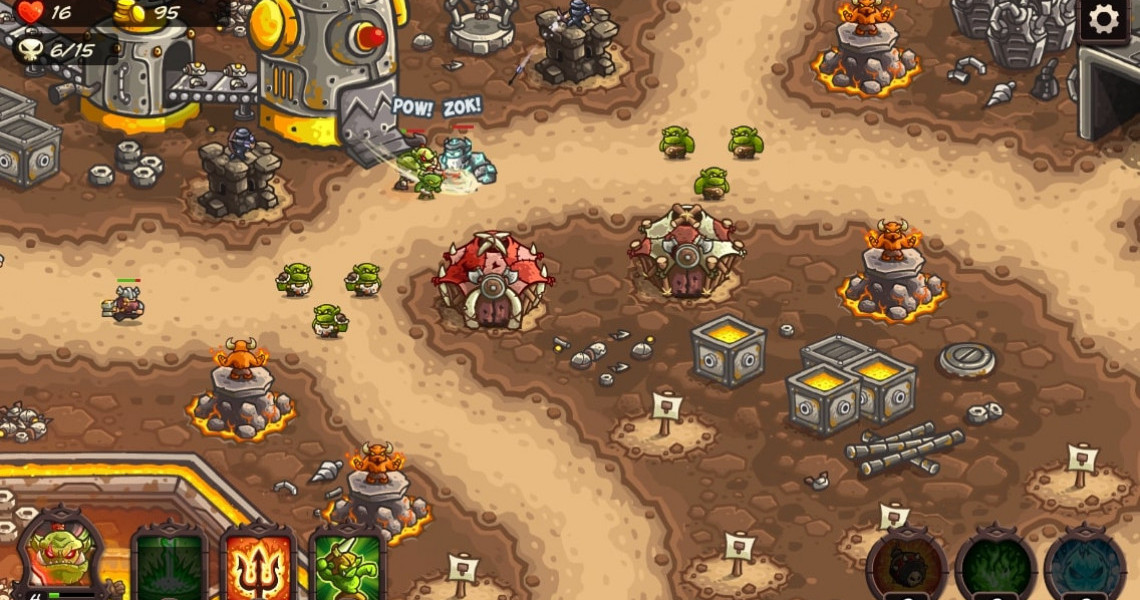 Your task in this game is to protect your kingdom from the trolls, orcs, and evil wizards. As a weapon, you can use different types of spells and towers. It's a great thing that you can choose the place of the fight, so if you like, you can have battles in the mountains of forests. With over 18 different towers,  50 enemies, and with the possibility to choose your hero, the games represent an impressive RTS. Have fun, and command your warriors in the best way you know.
Pros:
Awesome Illustration, Details about enemies are included
Cons:
It's not free (Price is $4.99)
5. Auralux: Constellations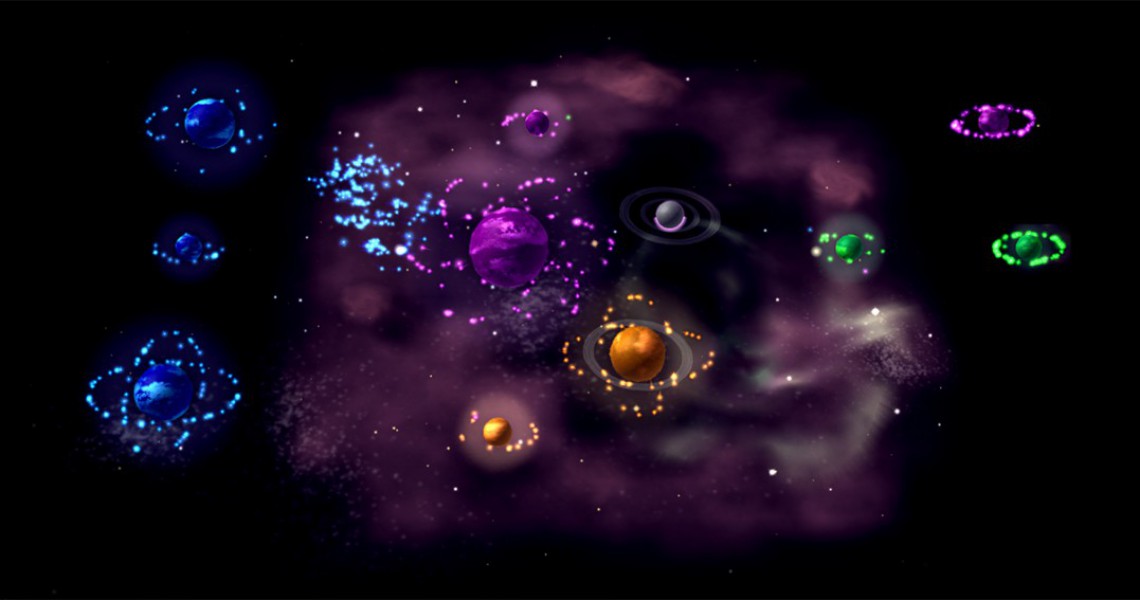 If you are a fan of the slow and easy to learn games, Auralux will probably be your choice. It will provide a calm experience, but even the experienced strategy players will enjoy it. While you play it, you should be careful as every move is essential. It comes with over 150 levels and a lot of different maps.
Pros:
Online multiplayer available, Good sound
Cons:
6. Rymdkapsel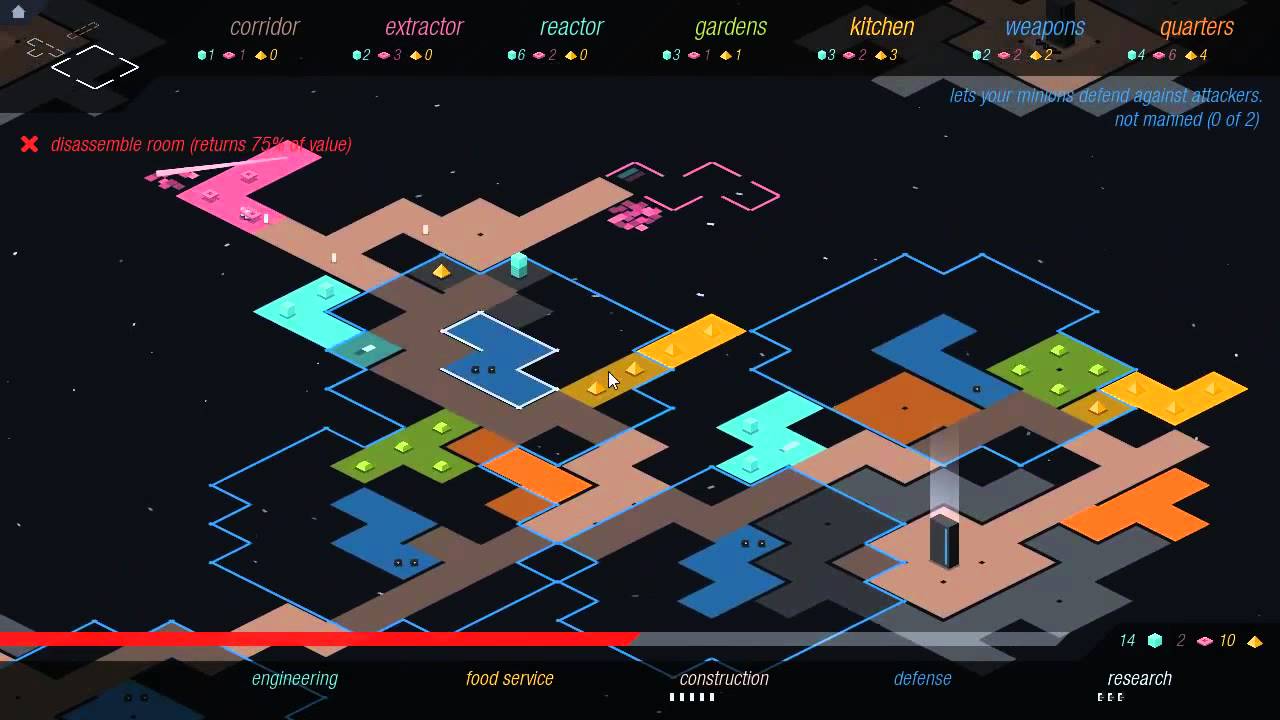 In the tons of the battle games, Rymdkapsel comes as a refreshment. You don't have to worry about the enemies, because you can focus only on building the base. You have a task to make the best commanding base. From the station, you will give orders to minions. Of course, Rymdkapsel has some fighting included, but mostly is focused on the strategies. The whole game is settled on the space, which provides a great experience. Get this game, relax, and start researching the galaxy around you.
Pros:
Cons:
It's not free (Price is $3.99)
7. Iron Marines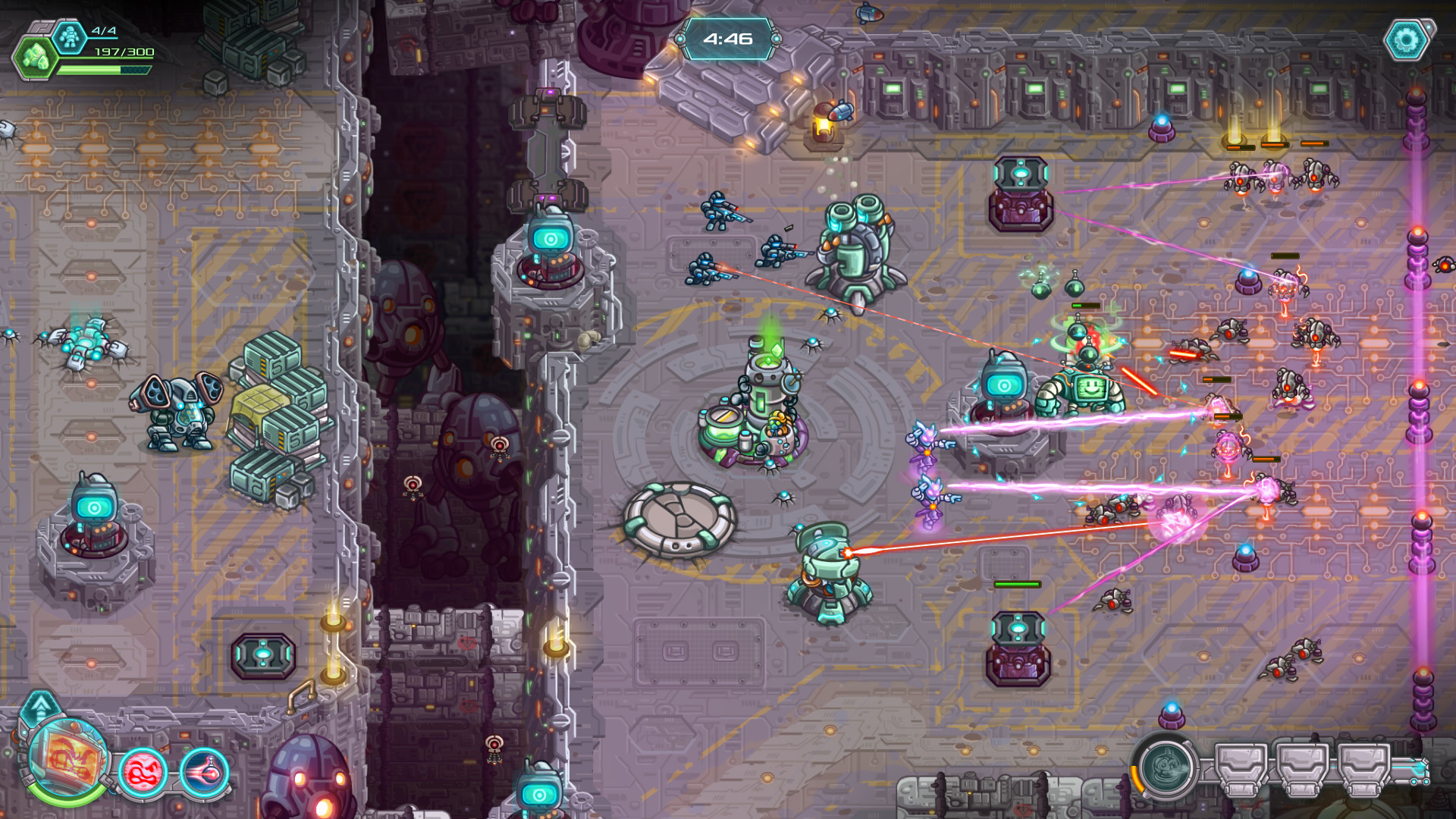 You probably heard about Kingdom Rush triology. Well, the same creators made the Iron Marines. Iron Marines is one of the most impressive space games, which will provide a fantastic experience and a lot of fun. Your job is to gather your army, decide on what strategy you will rely on, and to win all kinds of challenges. The game comes with more than 21 missions, 14 Heroes, and 8 weapons for you to choose what is best for your army.
Pros:
Different modes to choose, 40 Upgrades available
Cons:
8. Dominations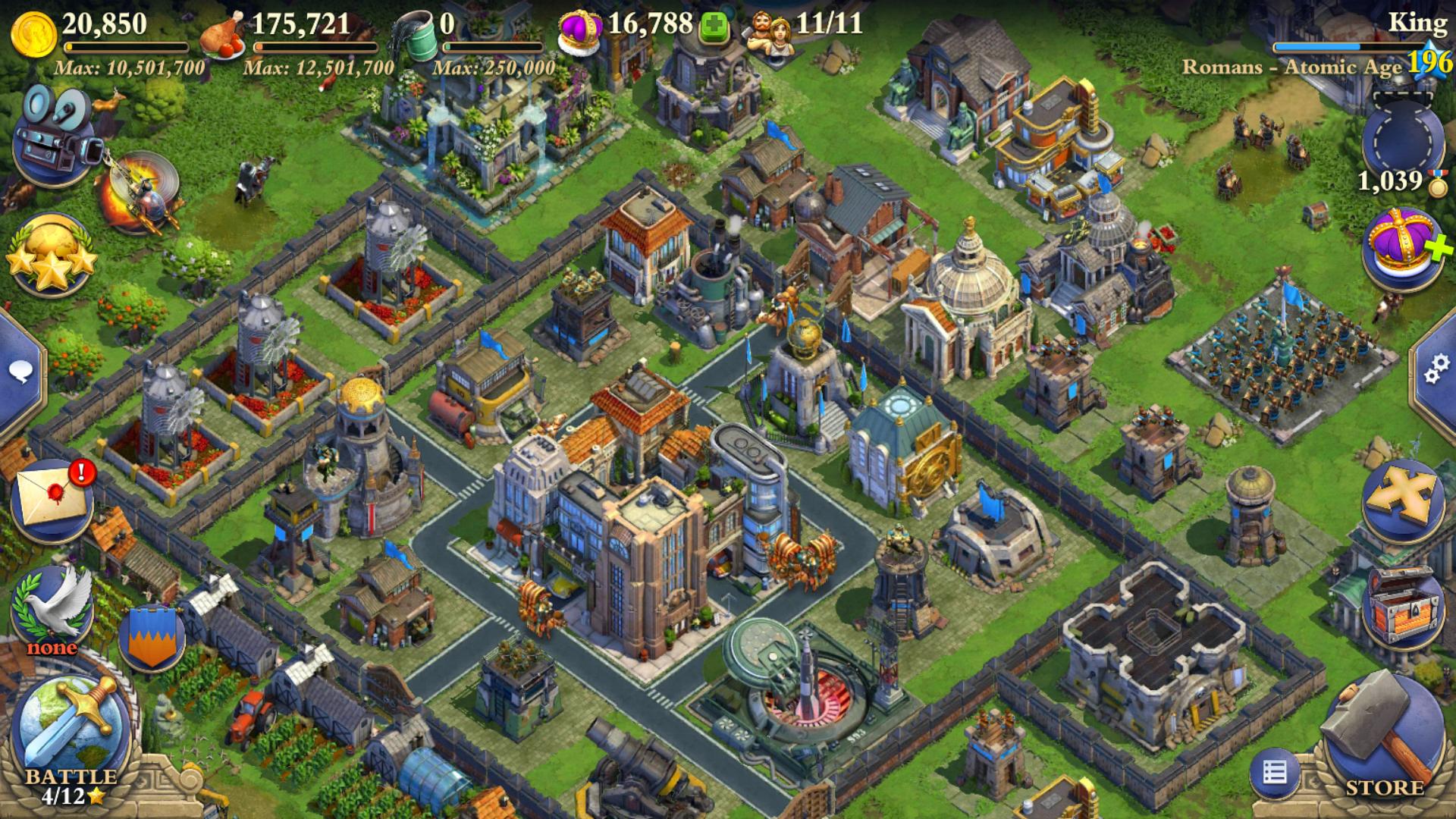 Dominations give you a choice between eight nations, so you decide if you want to play with Japanese or Greek civilizations. The task is to gather the army and together with them to build an empire. Also, your job is to make from a small town, a huge capital city. Interestingly, in the Dominations, you can get advice from some important historical leaders such as Catherine de Great or Leonardo Da Vinci. There are a lot of different rewards that will help you to show your best game.
Pros:
Great graphics with amazing details
Cons:
The game is crashing sometimes
9. Rebel Inc.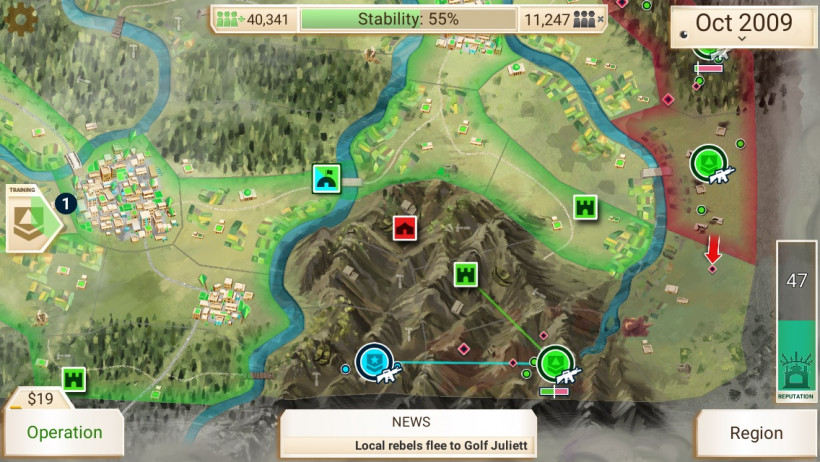 The game has military and political details that make this game enjoyable. Your assignment is to improve your country, in which war just finished. To do that, you have to win the sympathy of the people that live there. Rebel Inc. offers 8 governors, a tutorial system, 7 regions, and a lot more great features. It's a great deal that you can save and later on to load the game.
Pros:
It doesn't require internet connectivity, Great graphics
Cons:
It's not free (Price is $1.99)
10. Front Armies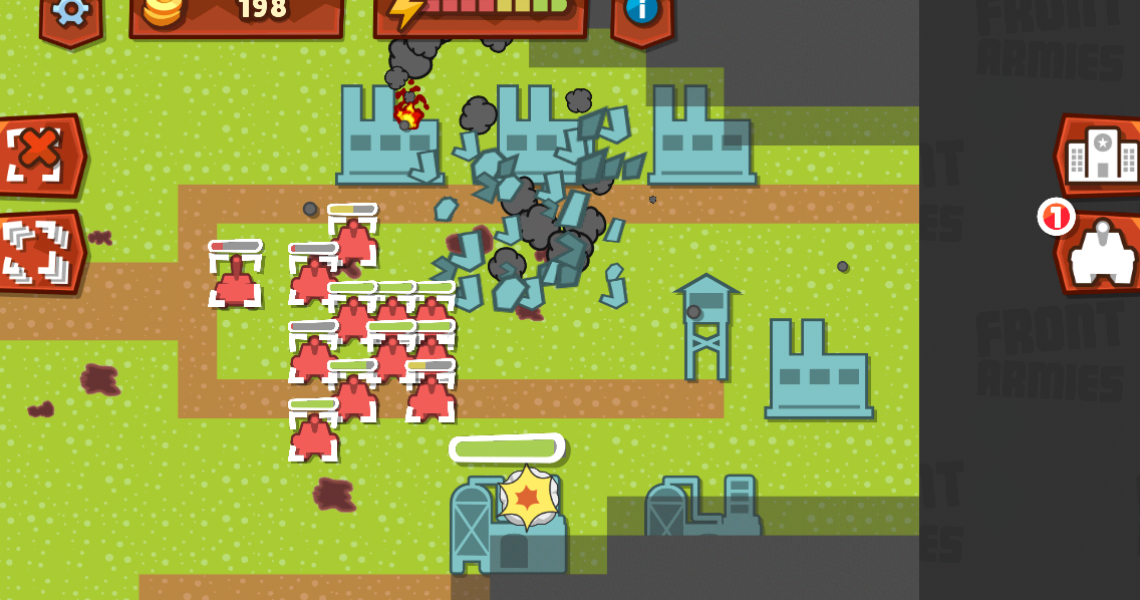 This attractive game will provide great fun for you, and if you decide to choose it, you will not make a mistake. Your task is to create a base and from there, to research technologies. When you determine what technology you will use, you can continue your mission. However, the main task is to lead your army in the best possible way so that you will provide a victory for yourself.
Pros:
Cons:
We hope that you will find this list useful for you. Also, we hope as-well that this list makes your choice easier. Each game has qualities, so it's up to you which game you will enjoy the most.