10 Best iOS Card Games in 2023
If you are the type of person that enjoys playing card games on iOS devices, then you will find this article very useful. The card games are a perfect way to entertain while traveling or waiting for something. Luckily, there are different kinds of these games, so we are sure that you will find the perfect one for you. There is a wide range of games, from regular Solitaire to impressive Yu-Gi-Oh.
We decided to make a list of the 10 Best iOS games that you can find in 2023. Take a look.
1. Spellcraft – Collectable Card Game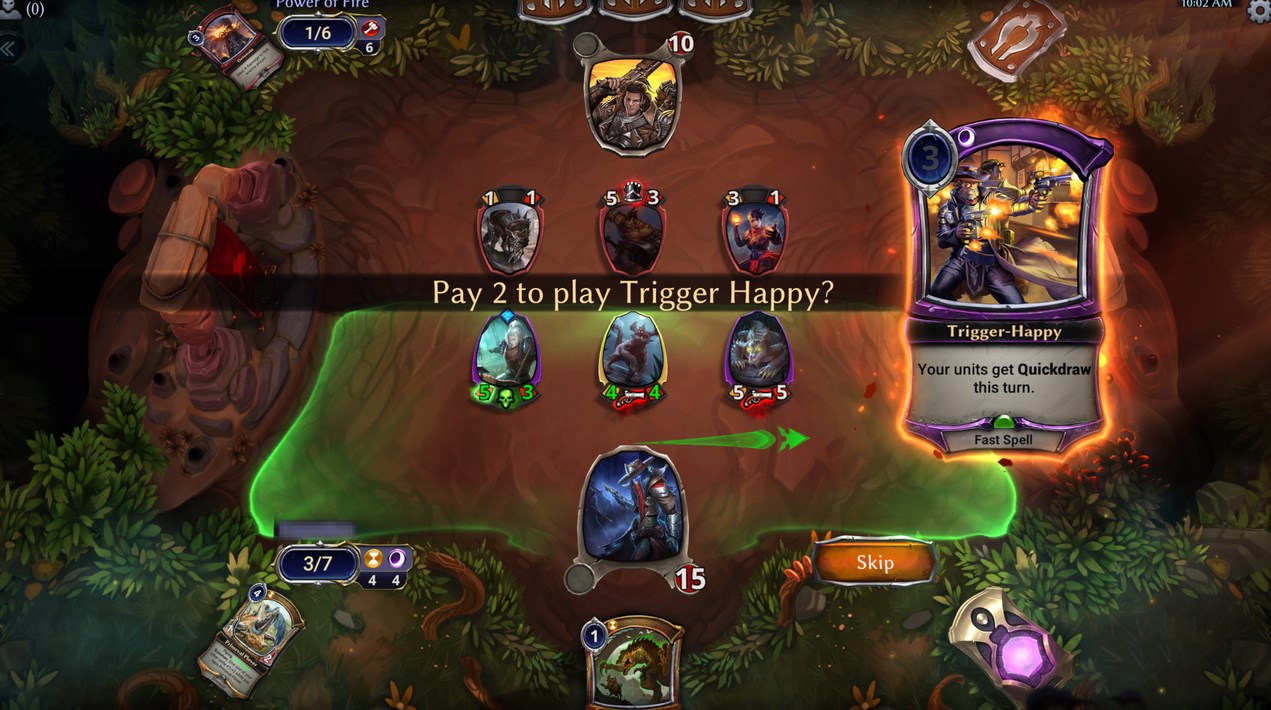 This is the type of game that will entertain you. The card players made it, so it's sure that has all that you need. The music and artwork are remarkable. If you love the games that include superpowers, this will be your choice. In the game, you can find four regions: Forest, Water, Fire, and Underworld.  It comes with high definition, and you can play it alone or with a friend.
Pros: 
It's free, fast and easy to use, It's available for 1 and 2 players, High-definition resolution
Cons:
You have to purchase gold if you want to grow faster
2. Hearts
The Hearts game it's made for the real card games lovers. With a large card faces, it's easy to arrange it and to play it. You have three computer opponents, and at every moment, you can see the score on the screen. It's a plus that you can choose sounds.
Pros:
Amazing Artificial Intelligence, Clear interface, It's Free
Cons:
It's only for one player, It doesn't have any fantasy detail
3. Card Wars
If you like adventure card games, then this will be your pick. In the game, there are a lot of challenges that you have to overcome. You can enjoy battles, and also, there is a possibility to choose the army between Cool Dog, Husker Knights, or Immortal Maize Walker to Pig. Also, you can customize decks and throw spells. Adventure Time episodes inspire the game.
Pros:
Available in different languages, Possibility to customize decks
Cons:
It's not free (Price is $3.99)
4. Sentinels of the Multiverse
The plot of this game is interesting as you have to save the Universe because it's in danger. Your task is to make a team of superheroes which has different characteristics. It's essential to put the right hero with proper skills so it can beat the villain. The game is a creative strategy, and it's a fact that you will play it for hours. Even though it's not free, it's worth paying the money.
Pros:
Amazing battle zones, Good resolution, Interesting plot
Cons: 
It's not free (Price is $6.99)
5. Exploding Kittens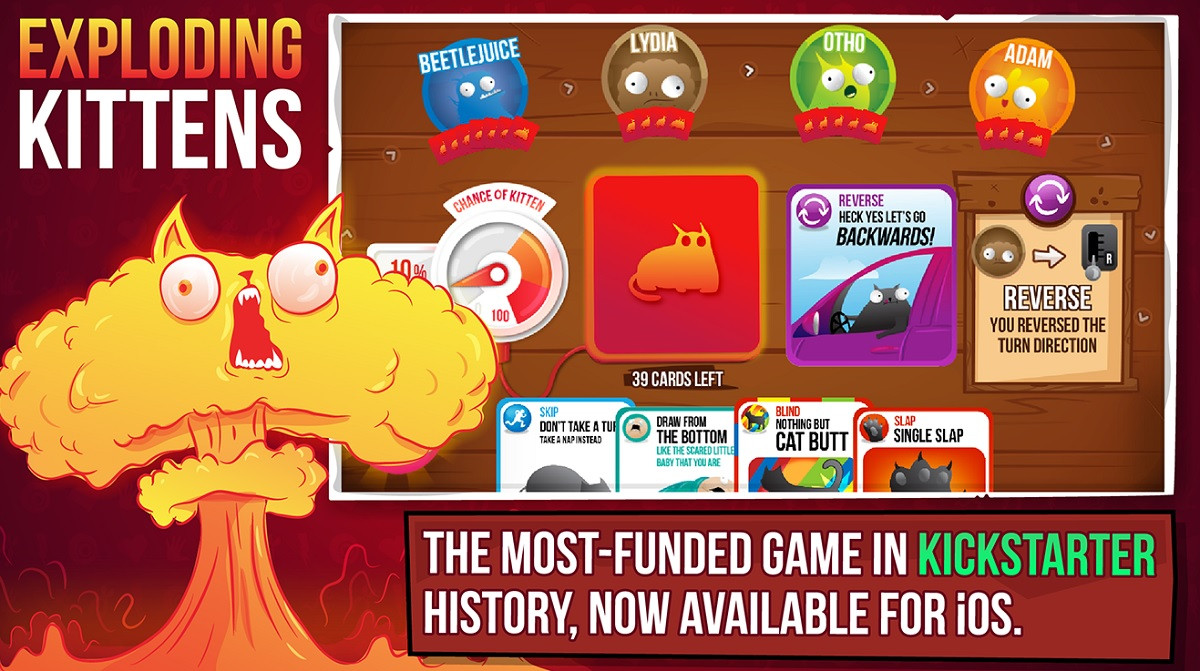 The Oatmeal writes the cards in this game, and you should read the comic text on them. The main goal of the game is to defeat your opponent with different cards. Also, Kittens, who have nuclear launch codes, are your enemies. You can play this game during the 15 minutes, so it's easy to play it over again.
Pros:
It can be played online but also offline, Multiplayer game
Cons:
It's not free (Price is$1.99)
6. Hearthstone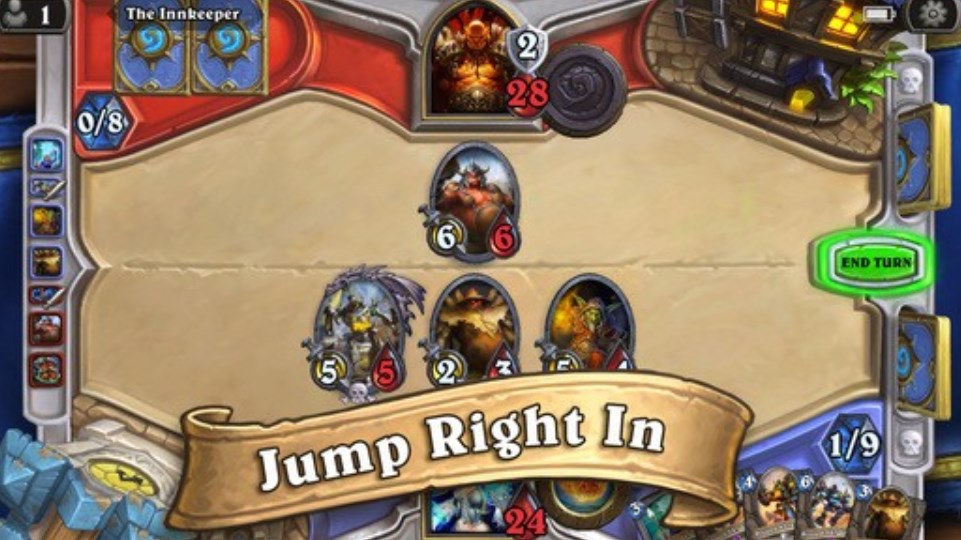 The battle card game it's popular since it's been released. The game even got Blizzard's award thanks to the fantastic story and features. You play Hearthstone with players all around the world. The task is to use spells and the right card to defeat your enemies. As you go through the game, you will earn more cards that are usable against enemies.
Pros:
It's free, Interesting story
Cons:
It requires an internet connection
7. The Elder Scrolls: Legends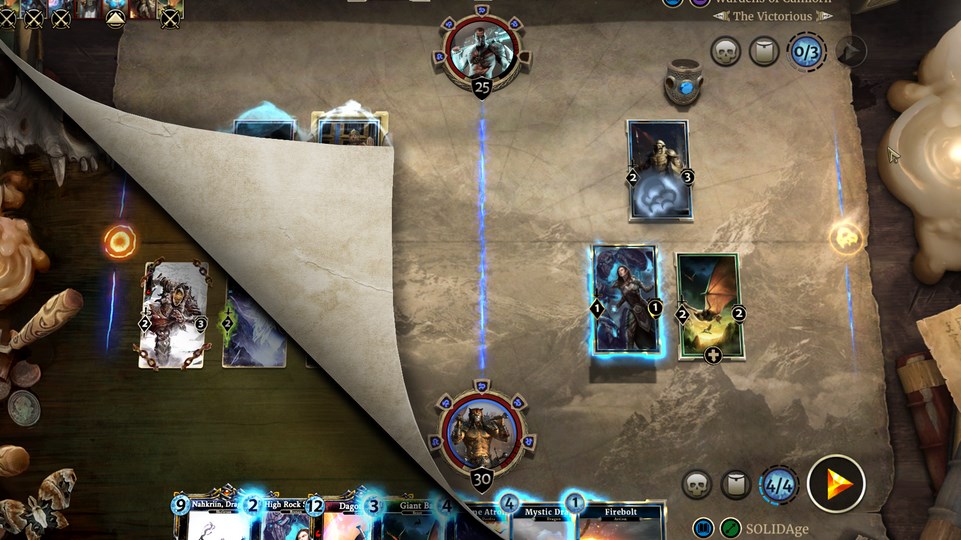 The Story Mode it's available in this game, and it's handy as it explains the way of playing. Bethesda made the Elder Scrolls, and in the game, you will get a lot of rewards, so it's easy to avoid spending money to buy cards. The game comes with a two-lane battlefield, and creatures can fight only the opponent's monsters in the same lane. The sure thing about The Elder Scrolls is that it will be fun and it will amuse you.
Pros:
It's free, Possibility to customize collection, Always updated
Cons:
Requires an internet connection and iOS 10.0
8. Yu-Gi-Oh! Duel Link
It's a sure thing that you heard about Yu-Gi-Oh cards. The Yu-Gi-Oh! Duel Link is a perfect battle card game that will provide for your amusement. It's made to be similar to the TV show, so it's full of monsters, traps, and spells. Also, it has a lot of the same features as the original game. As you go through the game, you will complete challenges and win new cards that will provide more choice for the battle. It comes with the story mode, that will explain everything you need to know about the game.
Pros:
It's Free, Simple Controls, Easy Rules
Cons:
Requires iOS 9.0 or later
9. Animation Throwdown: The Quest for Cards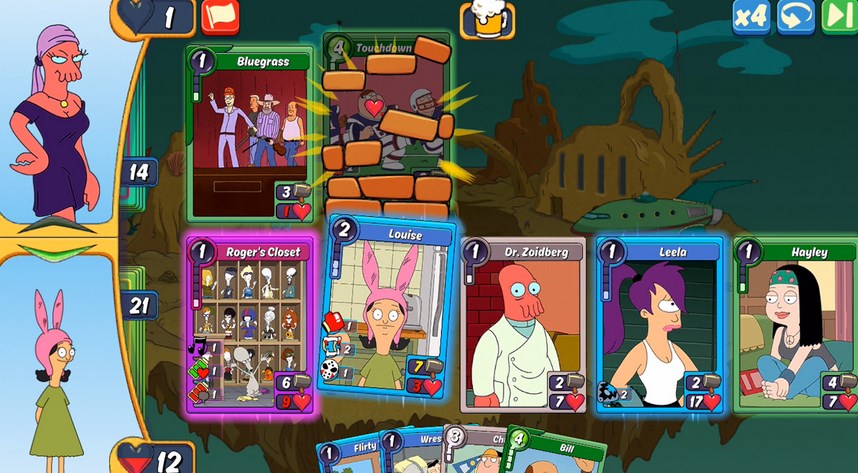 The Animation Throwdown is a fantastic battle card game that has draws from popular animated shows such as American Dad, Futurama, Bob's Burgers, and Family Guy. The card game is amusing and hilarious. You can choose characters with whom you will go through the game. The main goal is to save the world. The plus side is the mechanics, which are much more simple than in other battle games. Also, the Animation Throwdown comes with hilarious writings.
Pros:
It's free, It can be a multiplayer game
Cons:
It can't work without an internet connection
10. Magic Duels
Magic Duels in one of the best collectible card games. The game is top-rated and has a lot of fans all over the world. It offers a wide range of cards and strategies that will amuse you. It's a big plus that has various game modes such as Arena Mode, Story Mode, Practice Mode, and Two-Headed Giant Mode. However, Magic Duel is not suitable for beginners as it comes with a lot of complicated parts of the game and massive selection of cards.
Pros:
It's free, Different ways of playing, You can practice it offline
Cons: 
Beginners will have a hard time learning to play
As you can see above, there is a lot of games that will provide fun and amusement. We hope that the list of best 10 iOs games is useful and that you will find your cup of tea.