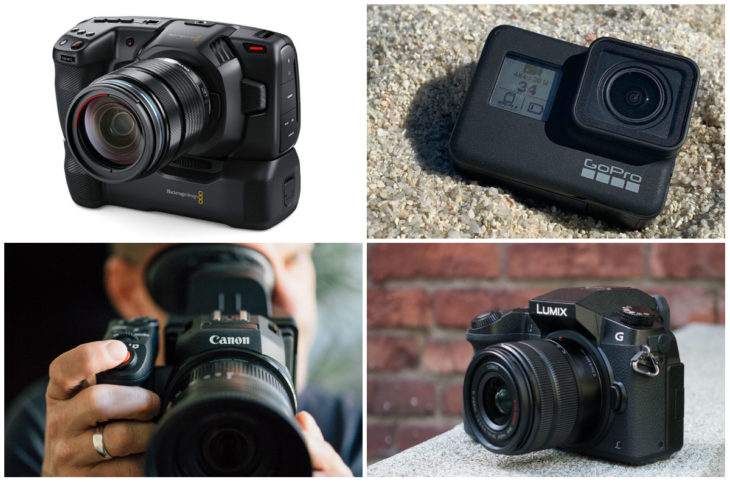 11 Best 4K Cameras Under $500 for 2023 – Reviews
If you are interested in still photography and capturing videos for vlogging, there are some great cameras out there currently available that aren't as expensive as you might think. For just under $500, you can have a high-value camera with amazing features for such a price.
We have gathered all the information we could find and created a list of the top 11 4K cameras today that are fitting in your budget. Take a look.
1. Blackmagic Pocket Cinema Camera 4K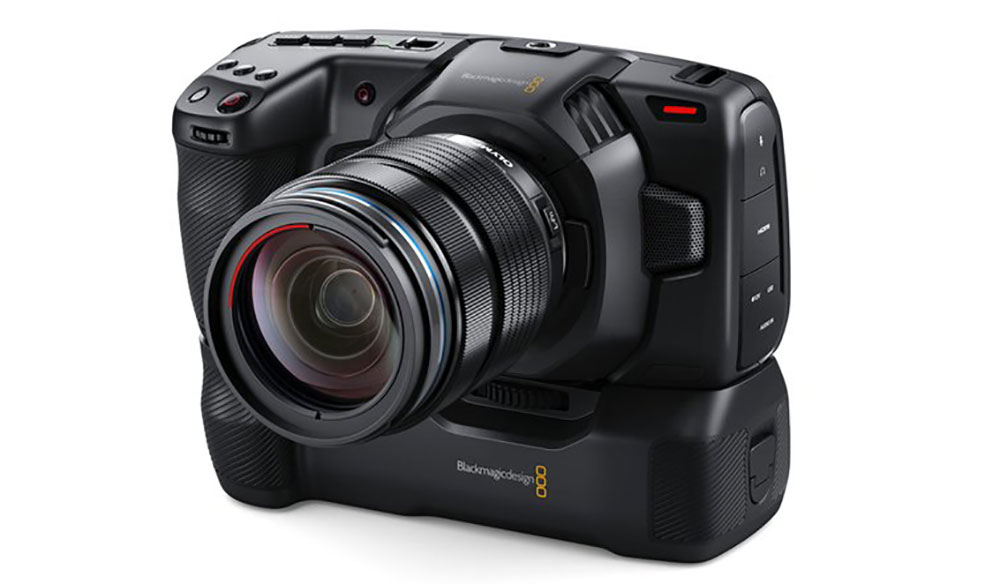 Another mirrorless camera, Blackmagic Pocket Cinema Camera gives you the ability to capture 4K videos at a frame rate of up to incredible 60p. It is made especially for videographers, and shooting stills is not that great, so pay that in mind. The sensor size is Micro Four Thirds, and the monitor is a 5.0-inch touchscreen. It offers you a huge, sharp display and dual card slots. The audio recording is another great feature, and it has a native ISO, which helps in your video capturing. The only problem is the weak battery life and the fact that there is no articulating display.
2. Panasonic Lumix FZ300
MOS sensor and Venus Engine Image Processor are included in this 4K camera, as well as 12.1 MP and the 4K frame rate for recording videos for up to 30p. Panasonic made this model dustproof, and there are 5 Axis of Hybrid Optical Image Stabilization. Other great features that Panasonic Lumix FZ300 possesses are its high-speed auto-focusing with a burst shooting speed of up to 6 fps, and there is a continues burst shooting too. What may be distinctive about this camera is that it has integrated connectivity, and ISO is 6400. It is thought of as one of the better cameras for a low price that you can use daily for almost everything you want to capture.
3. Panasonic Lumix G7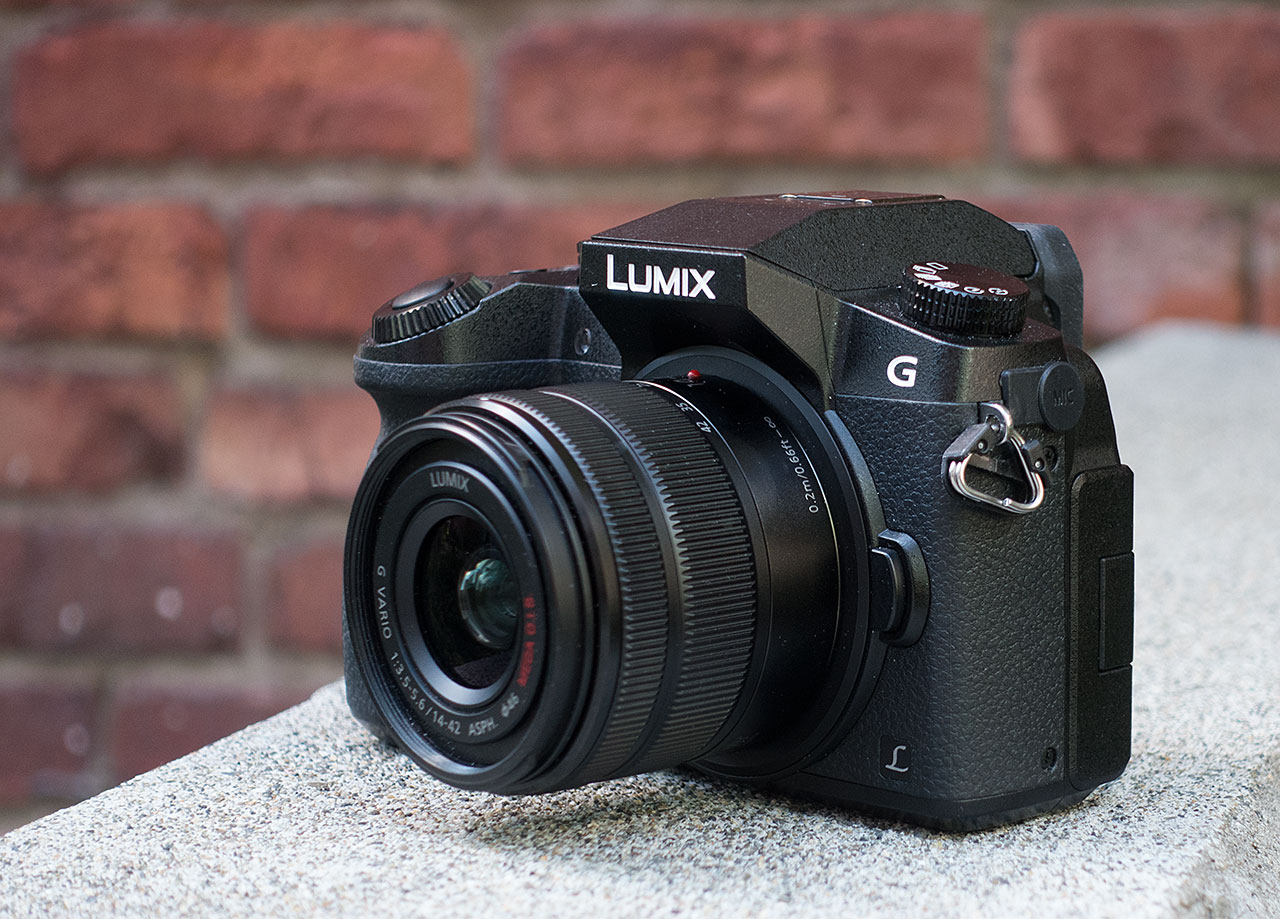 In case you didn't notice, Panasonic is a company that is giving its best to create cameras. They tried to create something that gives you great possibilities while using it, and all that at a low price. Another remarkable model from Panasonic, this Lumix G7, is great for someone who needs a smaller camera with good DSLR. There is 16 MP available with a 3icnh touchscreen, and you can record 4K videos with the frame rate of 24p or 30p. The handling is nice, too, nut the plastic which is found in some parts of the camera might force you to reconsider purchasing it. However, the plastic is good as it is not making the camera heavy, and even though this came put years ago, people are still fascinated by it. That is why we placed it on our list.
4. Panasonic Lumix DMC-GH4
A great affordable camera that gives you that traditional feel and look of a camera. This model is the first mirrorless camera that came with the possibility of 4K video capture, and it is still a great camera today. The interchangeable lens and the professional video tools found in this camera are just an extra to all of the other amazing features. The reason why is it on our list is that not long ago, they integrated a 16 MOP Digital Live MOS sensor. That makes it still a good camera to buy and use.
5. Canon XC10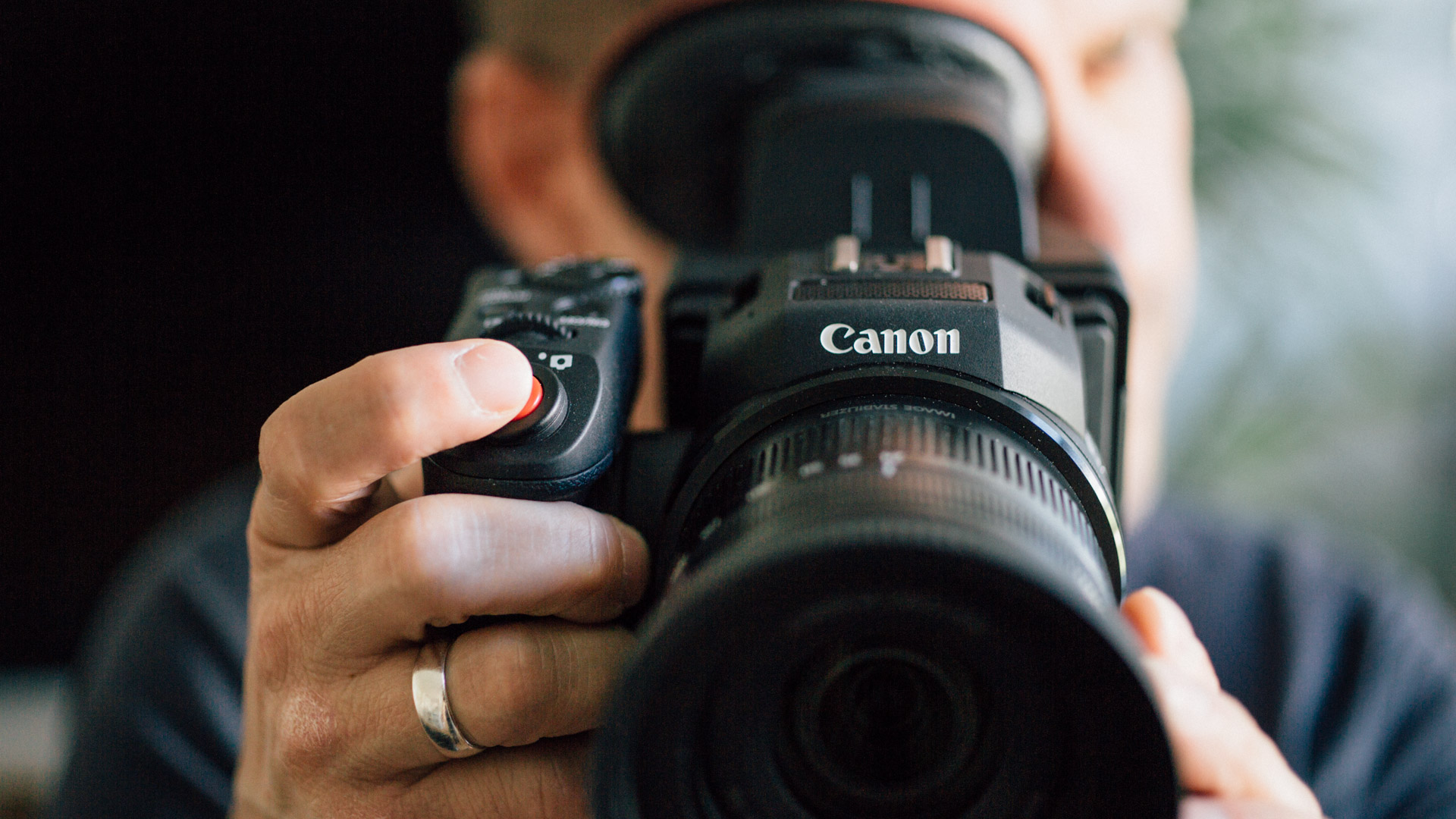 Canon XC10 has an integrated zoom lens of 10 x with a 35 mm focal length of 24-241 mm. That is for images, and for videos is 27.3-274 mm. There are three modes of optical stabilization, standard, dynamic, and powered, and it has one of the highest apertures with around f/2.8 for wide recording. Integrated ND filter, special focus and zoom rings are just a plus to this camera.
6. GoPro Hero 7 Black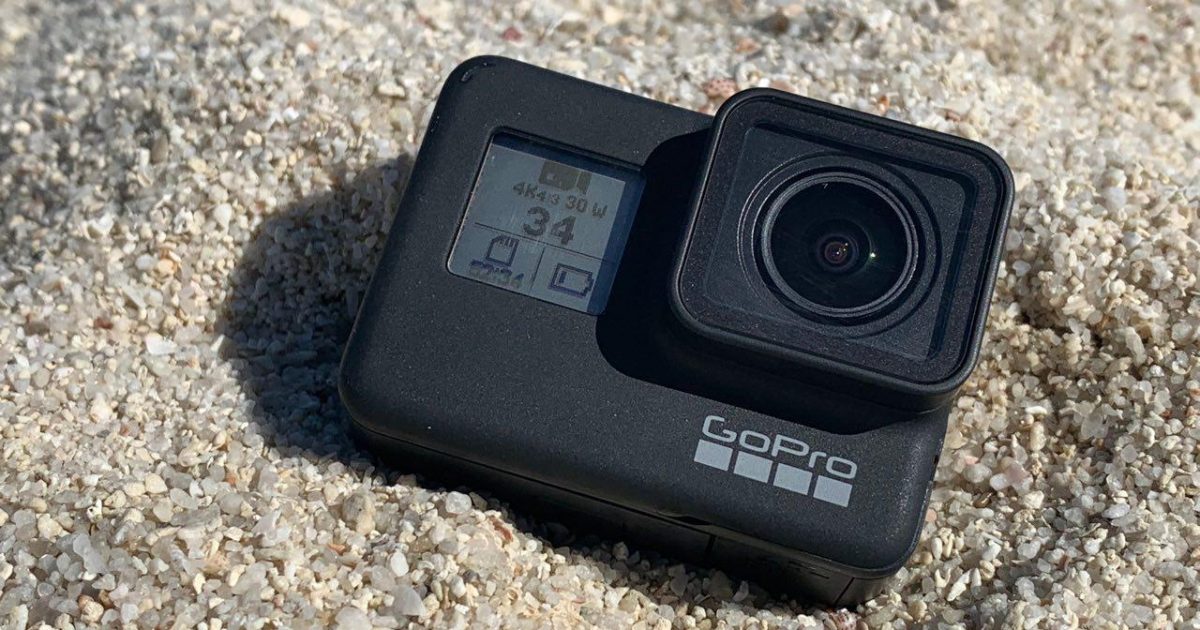 GoPro is known for its waterproof design and a good touchscreen. It has better audio performance then GoPro Hero 6, and for an affordable price, you will get an amazing 4K camera. You can take up to 10 meters underwater to record videos and capture images. It has a HyperSmooth electronic stabilization system, UI, nice controls Cineform mode.
7. Olympus OM-D E-M10 Mark III
A mirrorless 4K camera for a price of exactly $500, this Olympus model gives you a high-quality video, and the size of the camera is great if you don't like anything bulky and heavy. There are a 3-ich rotatable touchscreen, in-built flash, and a 2.36mm-point digital viewfinder. Art and Scene modes are also included with this camera, and considering the price, the features that this model offers are just amazing. The problem is that 16 MP pictures might not come out as perfect as you want them to be.
8. YI 4K+ Action Camera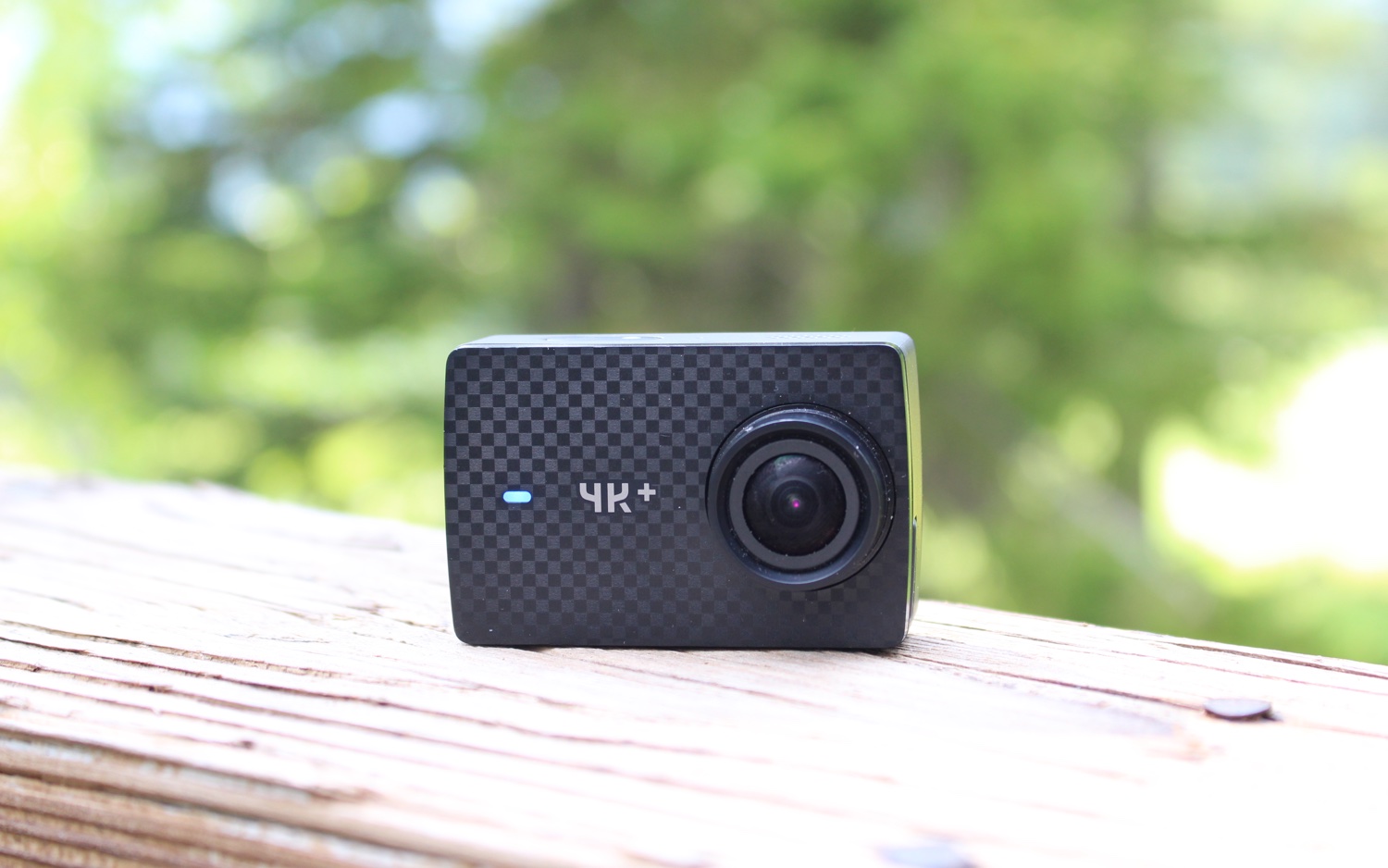 It may not be as a well-known brand as some of the cameras found on our list, but the sole feature of 4K video footage at 60p makes it well worth to be on our list. There are several options of 4K shooting, like 4K HD mode, which gives you an opportunity to shoot at 30p. Ultra 4K mode is also using 30p, but if you want that fantastic 60p, chose the standard 4K mode. The images are coming out great, too, and it has a responsive interface that you will love. It isn't waterproof, and it doesn't give you the ability to GPS location tags. However, given the price and the frame rate of 4K, we think it's a camera worth having.
9. AKASO V50 Pro Native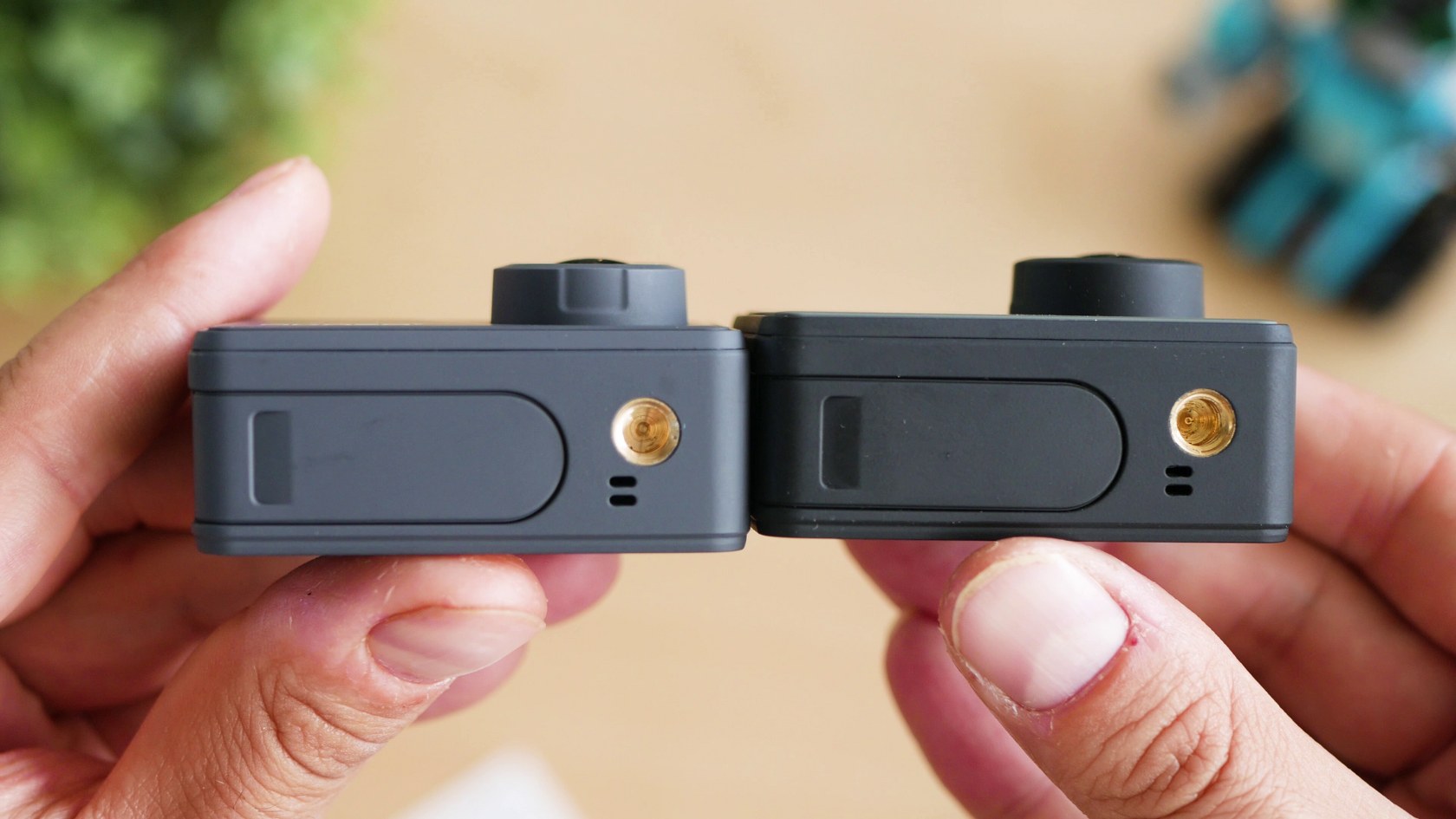 AKASO V50 Pro Native is the cheapest camera found on our list. Don't let the price confuse you, as you will be getting Full HD and 60fps as well as 4K 30fps, which is impressive for such a low price. In addition to this, you can join other products from the same company to this camera, and you will be given a watch that is serving as a remote.
10. Camcorder AiTechny 4K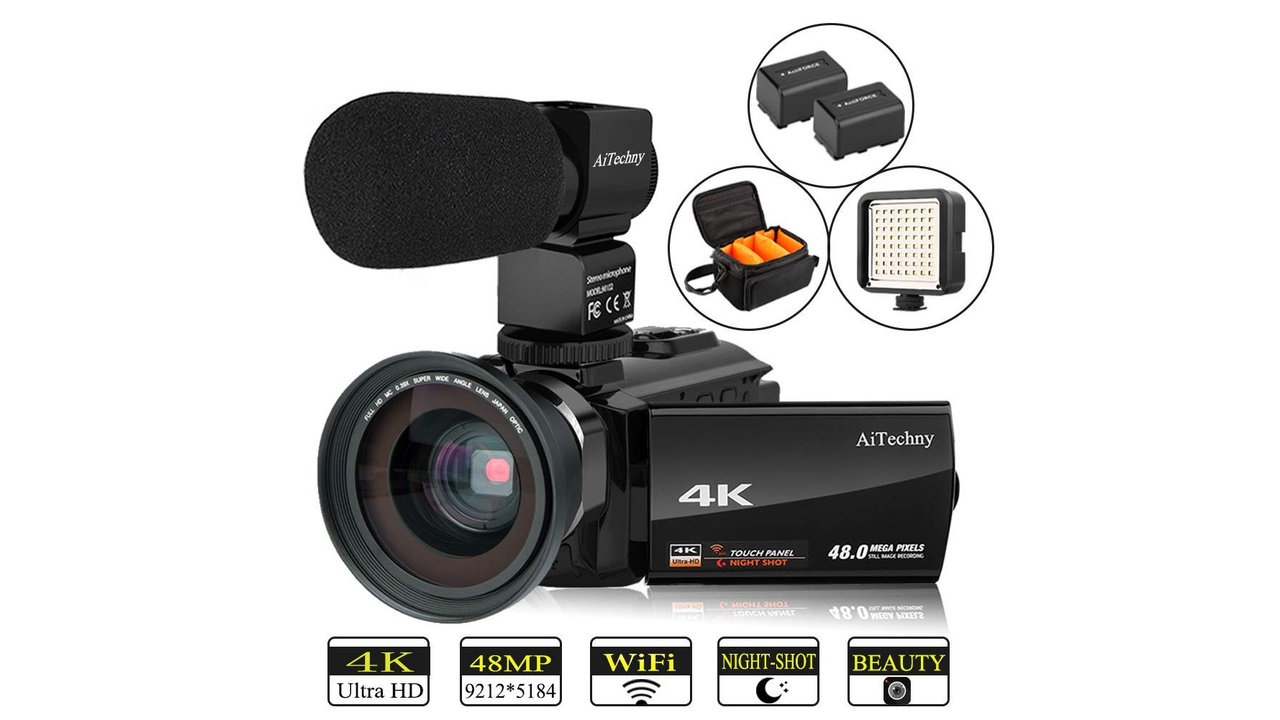 This camera has an external microphone, and it allows you to capture videos while the camera is charging. There is a wide-angle lens, and you can record whatever you want at a frame rate of 24p. The pictures are also coming out great, but there is no optical zoom.
11. Panasonic Lumix G80/G85
Mirrorless type camera, this Panasonic Lumix G80/G85 has a Micro Four Thirds sensor size, and the sensor resolution is 16 MP. It possesses an excellent EVF viewfinder, and the monitor is a 3.0-inch vari-angle touchscreen with 1,040 dots. For a price of under $500, this is considered as the camera that offers excellent features for its size and price. The 4K frame rate is up to 30p, which is not bad, and you get a bit rate that goes up to 100 Mbps. A microphone socket is included, and it is weather-sealed.