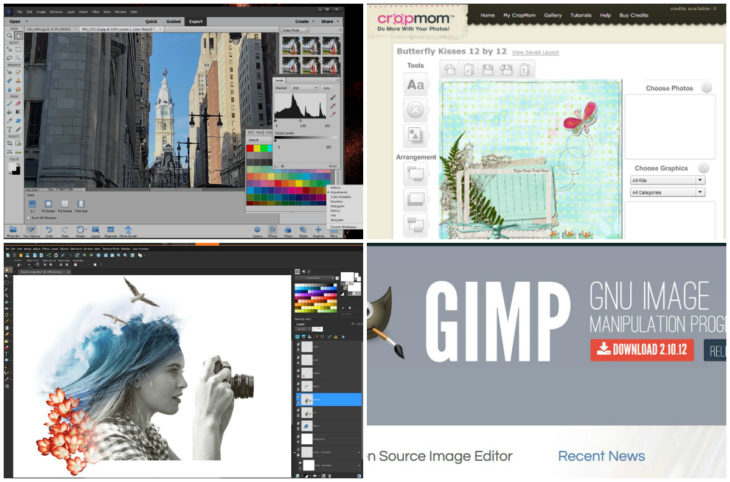 7 Best Digital Scrapbooking Software in 2023 – Reviews
Memories are priceless, and all of us should have some reminders of them. We live in an era where digital memories are more present than the actual photos. If you wish to create some amazing scrapbooks and to collect important moment in one place, then you will need an excellent digital software. Digital scrapbooking software can provide you a lot of graphics and kits that will allow you to make a fantastic scrapbook.
We compared various programs and made a list of the 7 best Digital Scrapbooking Software in 2023. Take a look.
1. Adobe Photoshop Elements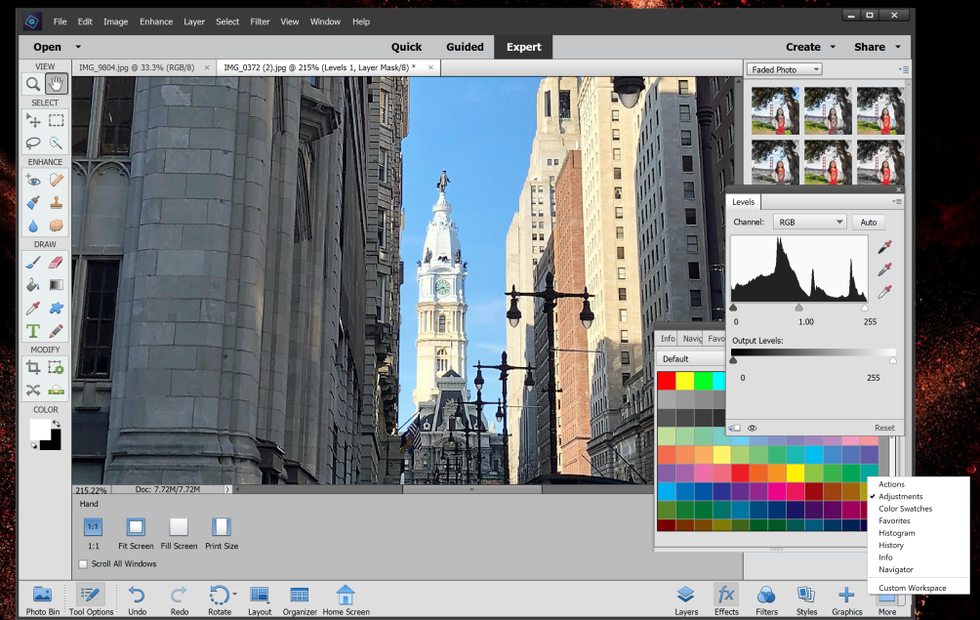 Adobe Photoshop Elements is probably the best choice for digital software. It's a version of Adobe Photoshop CS but a lot cheaper because it's designed only for personal purposes. The program contains everything you will need to create an amazing scrapbook. Photo editing tools will provide easy editing and shaping of the layered photos. Besides, the great thing is that you can add and use any photo format.
As a plus, we have to say that the Adobe Photoshop Elements can also be used to make greeting cards, photo collages, CD/DVD jackets, photo calendars, photo slideshows, and much more. It's excellent for beginners as it comes with amazing tutorials. You can try it with the 30-day trial, but later on, you will have to buy it for $99.9.
2. MyMemories Suite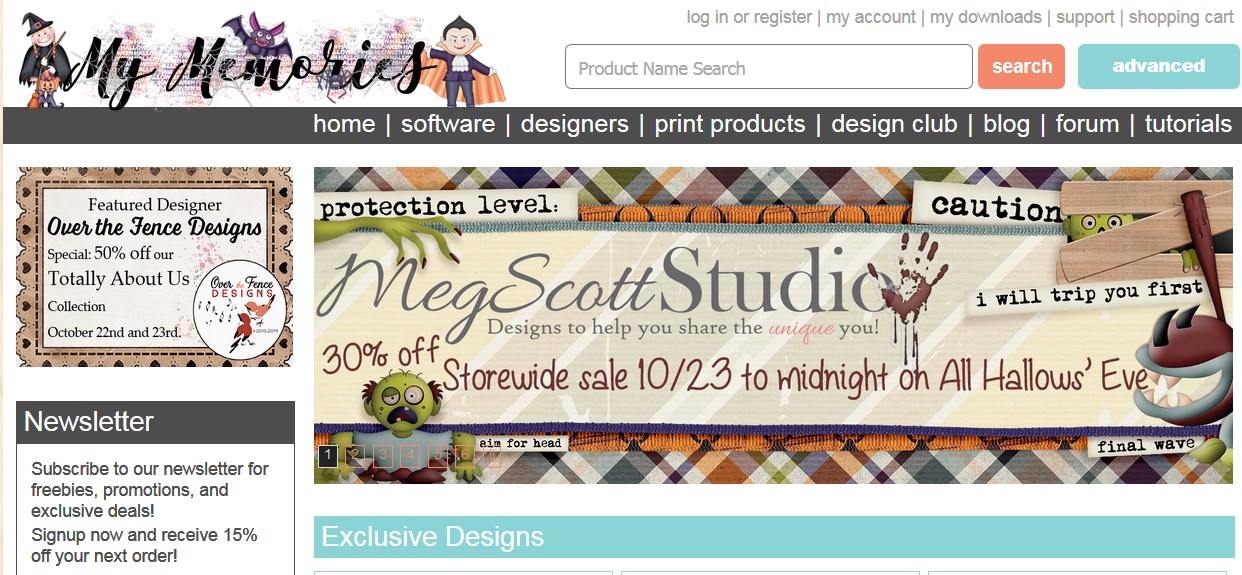 The MyMemories Suite has a better price but also has fewer features. We have to mention that with this program, you have a lot of templates that will make your creating a lot easier. On the site MyMemories.com, you will find pre-designed kits and templates.
Not only that, you can add text, shapes, or backgrounds, but you can also add calendars, music, videos. The price of this software is $29.98, and you can try it for free.
3. GIMP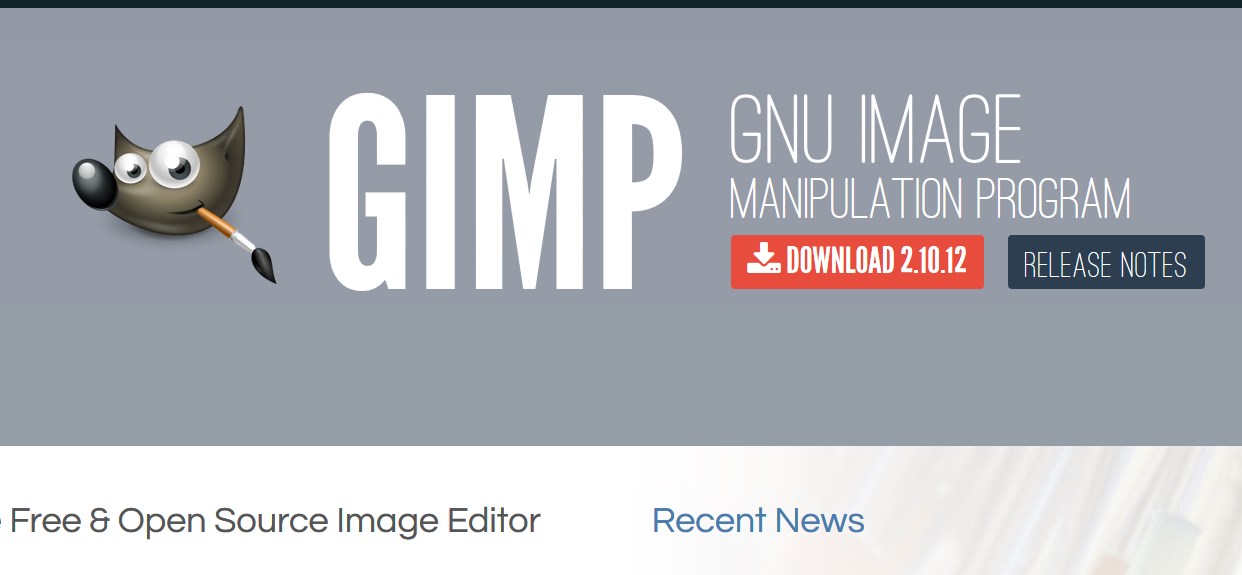 A lot of people compare this program with Adobe Photoshop. Of course, GIMP has a lot fewer features. The software is perfect for beginners, amateurs, and hobbyists.  You can find a lot of tutorials online that will help you to use GIMP in the best possible way. The impressive fact for this program is that it's completely free.
4. Corel PaintShop Pro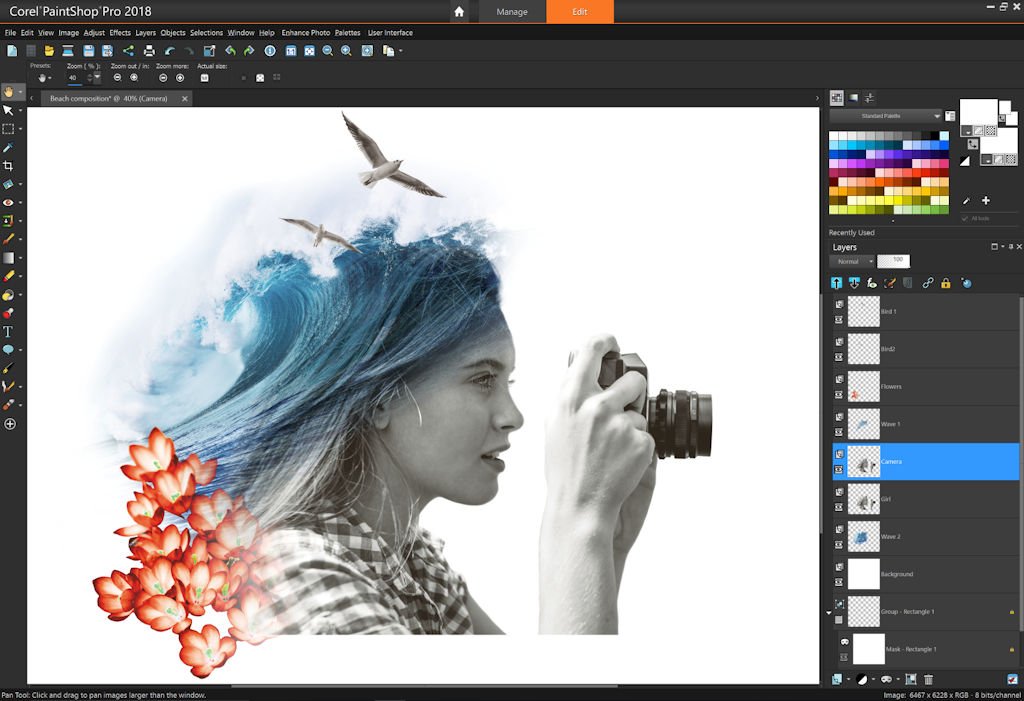 Corel Pro will provide incredible features, and by using it, you can create impressive digital scrapbooks. When we compare it with Adobe Photoshop Elements, we can notice that they have fewer features, but it's cheaper. A lot of users are choosing Corel Pro because it can offer a lot. The performance is great with the software. If you are not sure if you should get it, then you can try the available free version. The price is $79.99, but if you want to have the ultimate edition, then it costs $99.99.
5. CropMom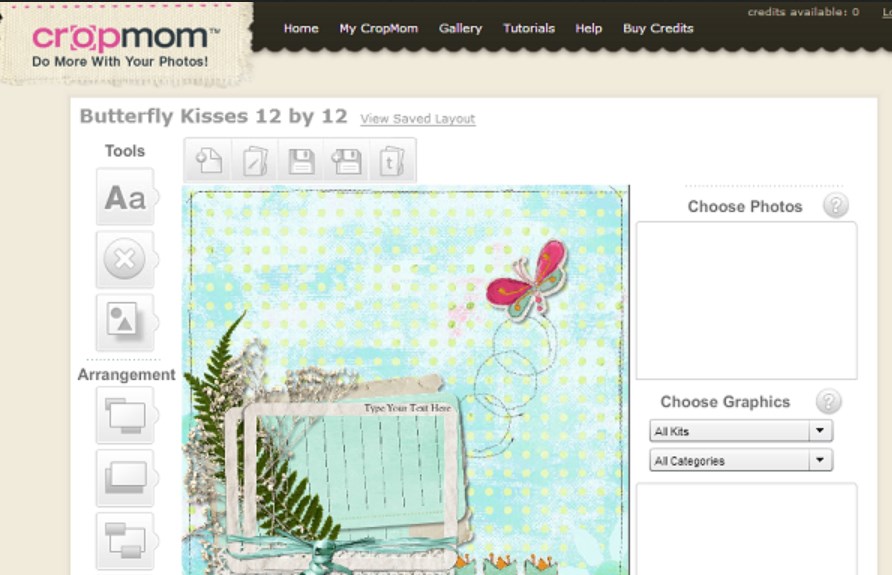 CropMom is extremely easy to use the software. The whole application is based on the drag-and-drop method. With this move, you can add shadows, texts graphic, or you can move images anywhere you want. On the website, you can find a lot of free graphics. Also, a lot of backgrounds are available. CropMom is a useful software for beginners as it offers a tutorial too. The great thing is that it is free. If you want to use it online, you will have to register on the site.
6. MemoryMixer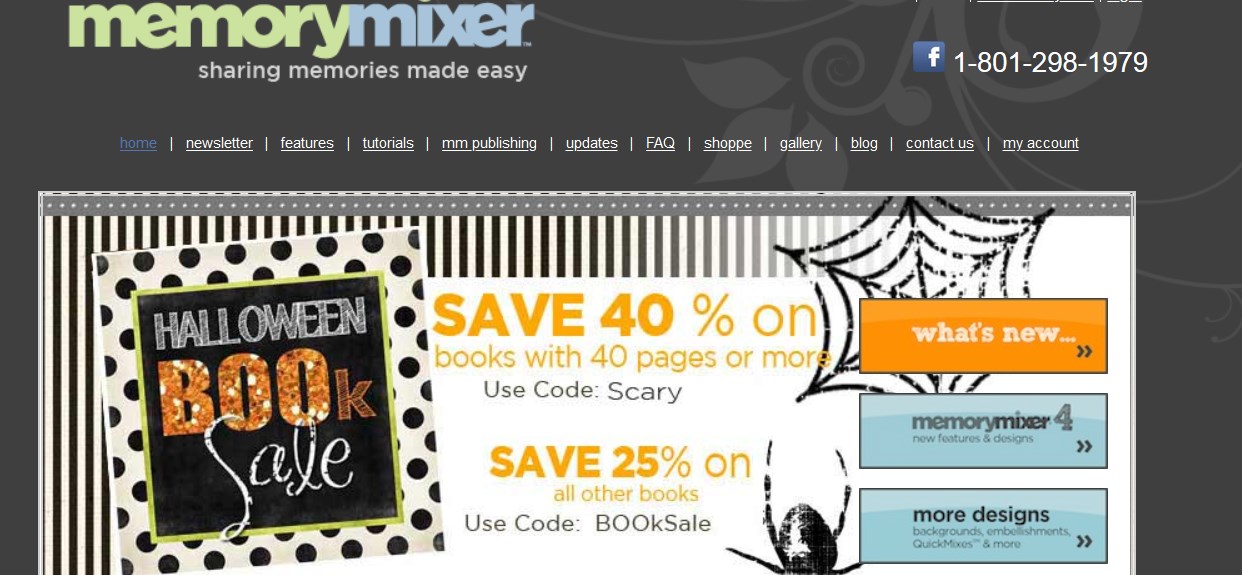 MemoryMixer is an excellent offer that will give you some fantastic results. Scrapbookers and bloggers mostly use it. It comes with some tremendous features. Some of them are that it has a reasonable price, it is easy to use it, and it's powerful. MemoryMixer doesn't offer just the creating of scrapbooks, but you can also make photo cards, board books, calendars, and invitation cards. Also, you can find a lot of themes, templates, and designs that will make your creating even more comfortable.
The only bad side of this program is the website, as it doesn't have any filtering option, so it's hard to orientate. Besides, it's hard to find free templates for the same reason.
The price is $39.95, so it is more than reasonable.
7. Smilebox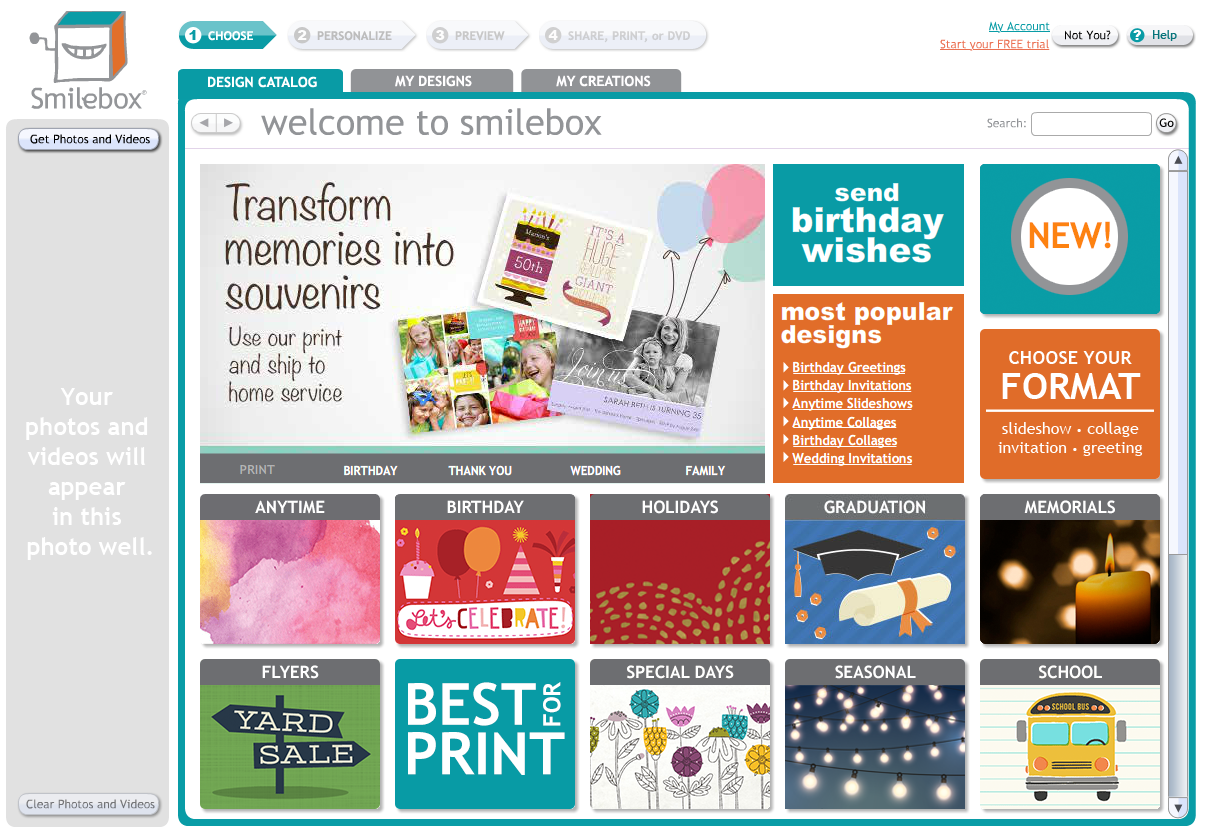 Smilebox is free software that can provide you to create not only scrapbooks but also cards, collages, photo albums, and a lot more. You can use it online, or you can download it and install it. On the web application, you can find a lot of backgrounds, music, templates, and a lot more free and premium designs.
As you could notice, there is a lot of different digital scrapbooking software. We hope that our list will help you to make the right decision and to choose the right software.