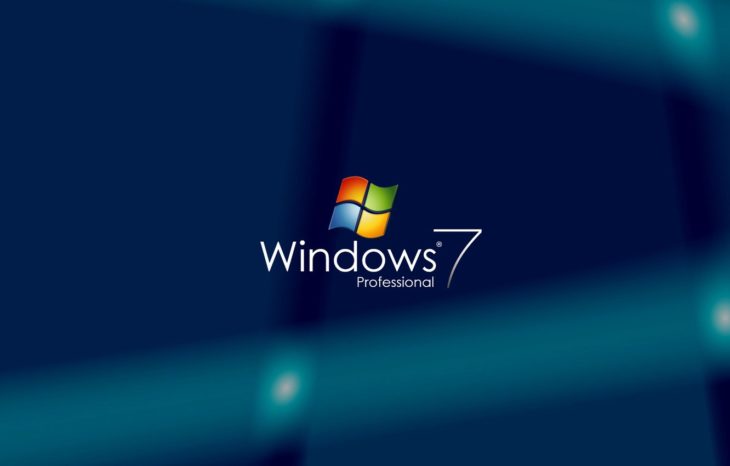 Everything you need to know about Windows 7
Windows 7 is an operating system created by the tech giants Microsoft. They made it available to the general public on October 22, 2009, and it succeeded the sixth version of Windows, called Windows Vista from 2007, which was not that successful or loved by critics and customers. It was succeeded by Windows 8 in 2012.
New Features of Windows 7 OS
Like all of the previous versions of the popular Windows OS, Windows 7 utilizes a graphical user interface (GUI), which allows a great deal of interaction with any and all items on the screen, through the conventional usage of a mouse and keyboard combination. However, Windows 7 also includes a new feature for interaction between the user and the PC, called "Windows Touch". This cool new feature brought the always welcome touchscreen input and multitouch functionality. For example, you were able to right-click a file by touching it with one finger, and then tap it with another. Also, you could zoom in on an image or a document by touching it with two fingers and spreading them apart. This is now used on all smartphones, so you know exactly what it was. In addition to this, Windows 7 was bundled with several other touch-ready programs designed specifically for touchscreen use.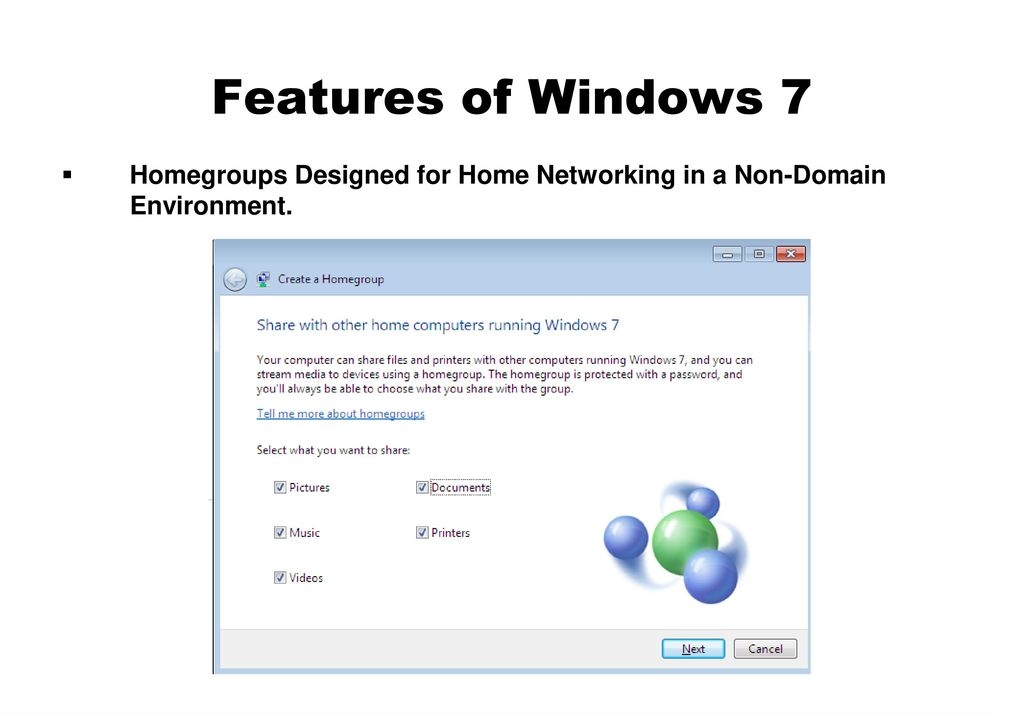 Next, Windows 7 included several new multimedia features, like the "Play To" for example, which is a program that allows streaming of audio and video material to different computers or other devices located in your home. One more such option is the "HomeGroup" feature that made it easy for the users to share their media files and other data between multiple computers. It also makes it possible to share printers on the home network. Last but not least is the "Remote Media Streaming" option. Through it, you can access your music, video, and photo libraries present on the computer from locations away from your computer.
One of the most useful features introduced is the new search feature in Windows 7 called the "Windows Search". What it brought was the results of searches that show up as soon as you start typing a word in the search box. Windows Search then categorizes the results by the types of files and displays the text snippets showing where the put-in text phrase was found in each separate result. After you get all of the search results available, you can filter them by file type, date, file size, and several other parameters. Regarding the search locations, they include local hard drives, external hard drives, and network drives. The users welcomed this new search option since many people need to quickly look for files during their workday.
Windows 7 Editions Available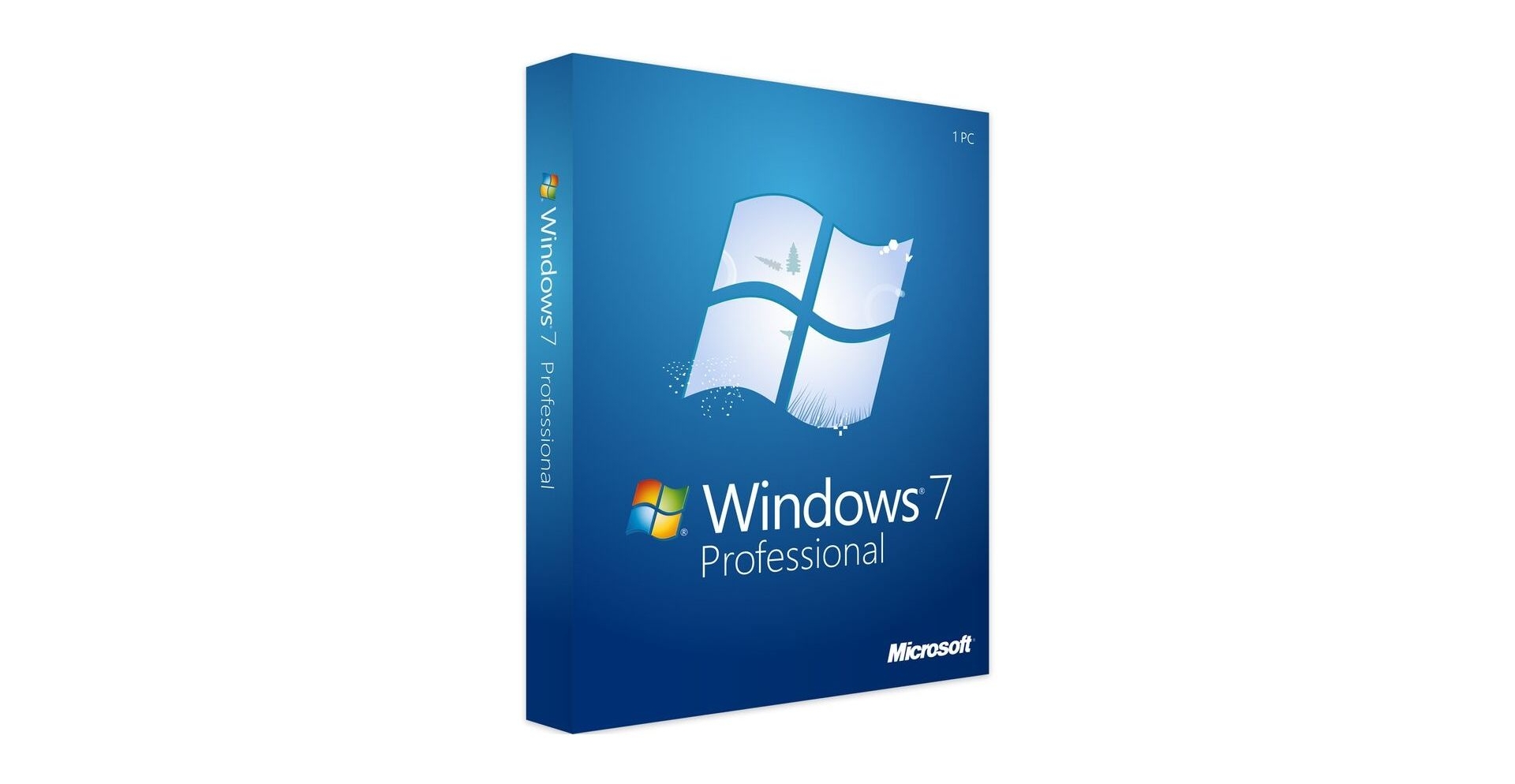 Windows 7 Home Premium – This is the standard version that most of the home PCs and laptops have installed. It includes all of the features we mentioned in the previous paragraphs.
Windows 7 Professional – The second version is typically installed on business computers. This model has everything that Windows 7 Home Premium offers, and some additional features it does not. For example, it has Windows XP Mode (XPM) and Domain Join.
Windows 7 Ultimate – The 3rd and final version of Windows 7 is also the most complete version. It has everything Premium has, plus the BitLocker data protection as well as some additional language support. It is the most expensive and the most well-balanced.
System requirements for Windows 7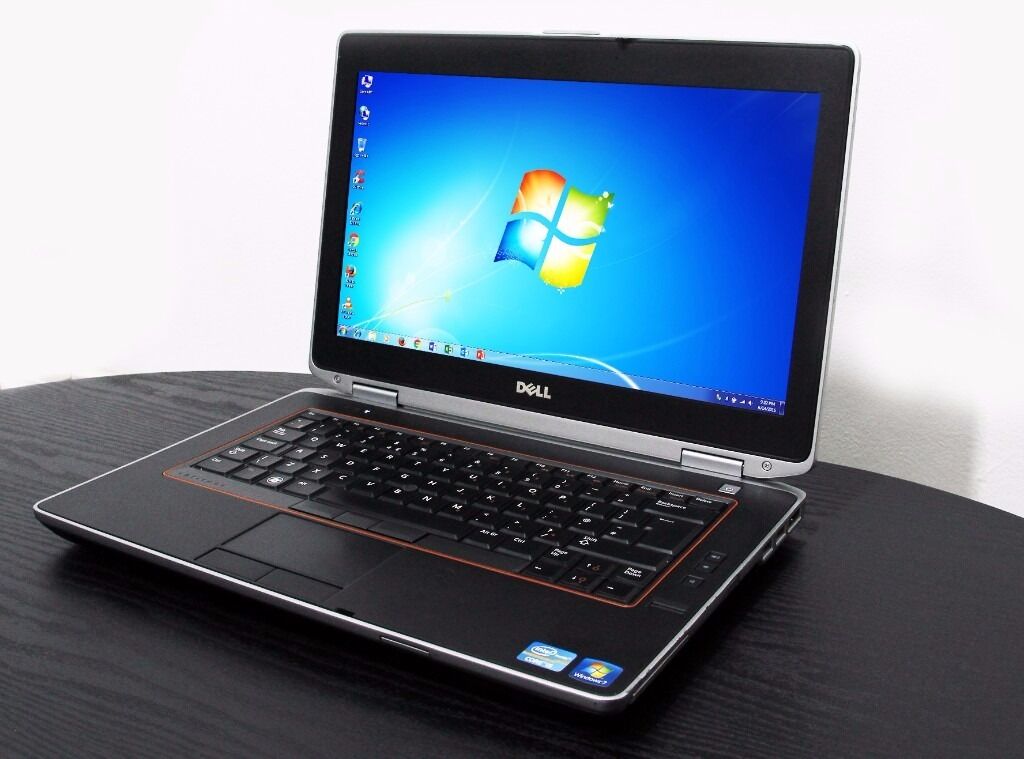 Every OS requires specific hardware in order to work. For optimum performance, you will need the following specs inside of your personal computer:
A 1 GHz or faster 32 bit (x86) or 64 bit (x64) central processing unit (CPU)
1 GB of RAM for the 32-bit system, or 2 GB of RAM for the 64-bit version
16 GB of available hard-disk space for the 32-bit version, or 20 GB for the 64-bit version
DirectX 9 capable graphics card with WDDM 1.0 or higher driver
If you have such a machine, which is not hard to get nor is it expensive in the modern-day and age, you will be able to run Windows 7 OS by Microsoft without any troubles.
Reception of Windows 7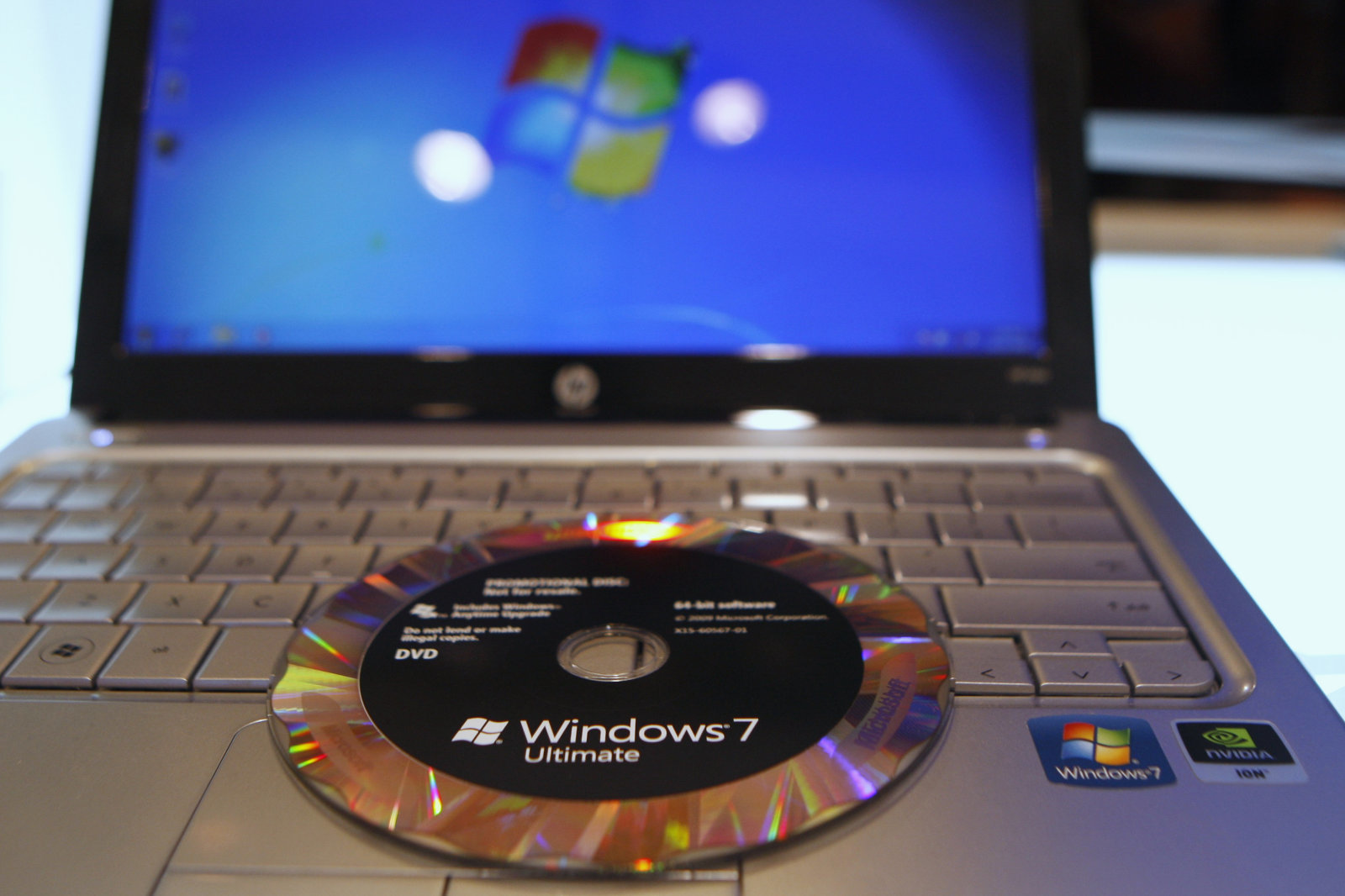 When compared to Windows Vista that came before it, Windows 7 was very praised by critics and public alike, who considered this brand-new operating system to be a major and much-needed improvement over the predecessor. Thanks to the increased performance, the more intuitive interface and the new taskbar, fewer User Account Control popups, and all of the other improvements across the board, the OS was a huge success.
Microsoft had struck gold, and even prior to the official release of the system, pre-order sales had surpassed all of the previous records. In the first six months alone, more than 100 million copies were sold around the world. By July of 2012, less than three years in, over 630 million licenses were sold.
As of August of 2019, approximately 30.9% of computers that run a version of Microsoft Windows use Windows 7. This number is even larger in some countries. For example, in China, 51.21% of Windows computers use Windows 7, while in it also the most used version in many countries, mostly African. Today, of course, Windows 10 is the most popular one, but Windows 7 still enjoys the love and trust of many users.