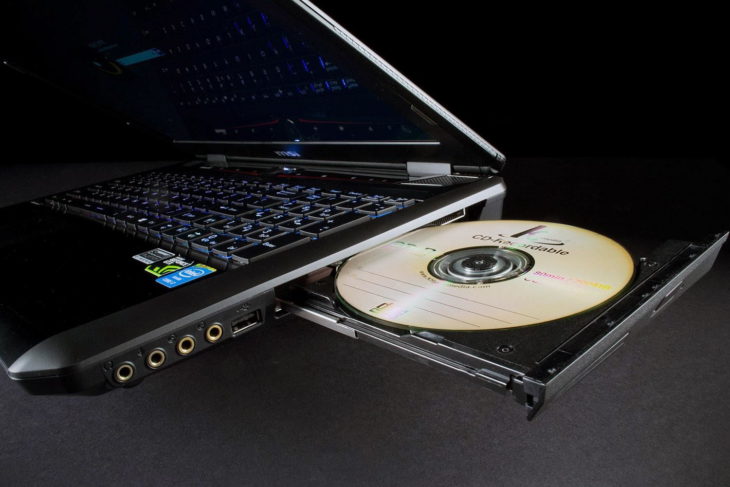 The Best Free ISO Burner (Software Review)
An ISO file is an archive file format that comes with an extension of .iso. So, most operating systems and software are transformed and compressed into ISO images. In fact, these files are used to distribute very large programs over the internet as it can contain all the program files into a single file very neatly. So, if you've been wondering how you can transfer such files to a disk, including CD or USB to make a bootable disk, you've come to the right place.
Probably the first thing which comes to mind is to copy the ISO file and paste it in the disk. Well, this is doable, but the file won't become readable. Thus, you need to burn the image file to the disk which means that a separate partition will be created within the disk and all the files will be laid out in an executable format.
As the process of burning these files is quite different than burning video, audio and other files to this, you need to use burning software. So, whether you have Windows OS or Mac, you can use free ISO burning software to burn the file to a data disc. Here is the best free software you can use for this purpose and enjoy a hassle-free process.
ISO Workshop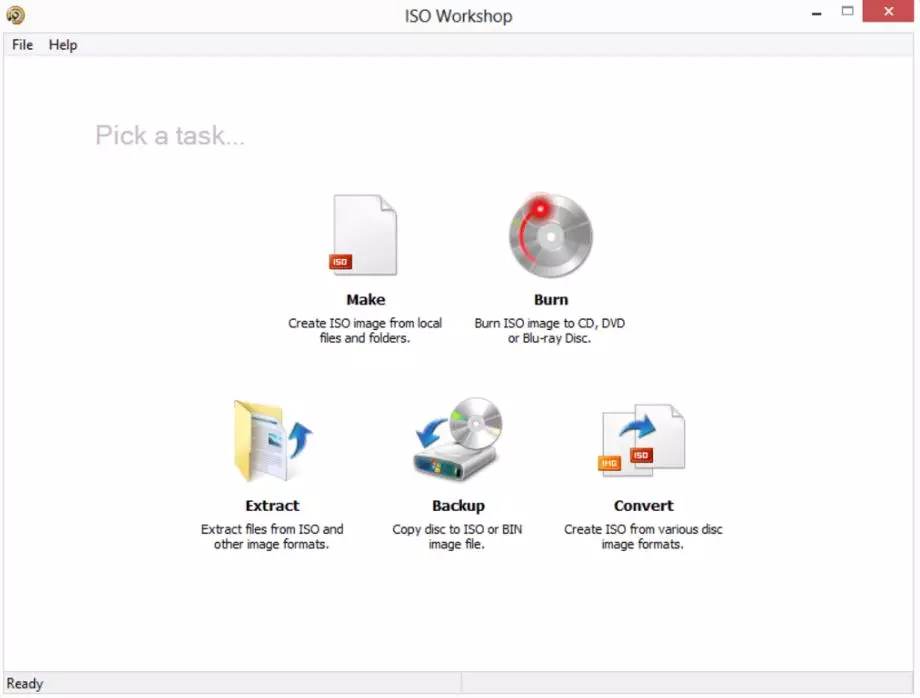 ISO Workshop freeware disc image burner is designed to be used on a personal computer to create and burn ISO files. Additionally, it comes with plenty of handy tools. You can easily download the freeware version for Windows and use it to burn any disc image file type to CD, DVD or Blu-ray with ISO Workshop. Moreover, you can also copy a CD, DVD or Blu-ray disc to your hard drive with the software's Backup Disc tool or use the Make ISO tool to create the files. This software features an Extract Files tool for extracting files from ISOs and you can also use it to convert BIN, NRG, IMG, PDI and other disc image formats to ISO. Hence, ISO Workshop has all the tools you need, except the options to burn audio or video to CD/DVD.
PowerISO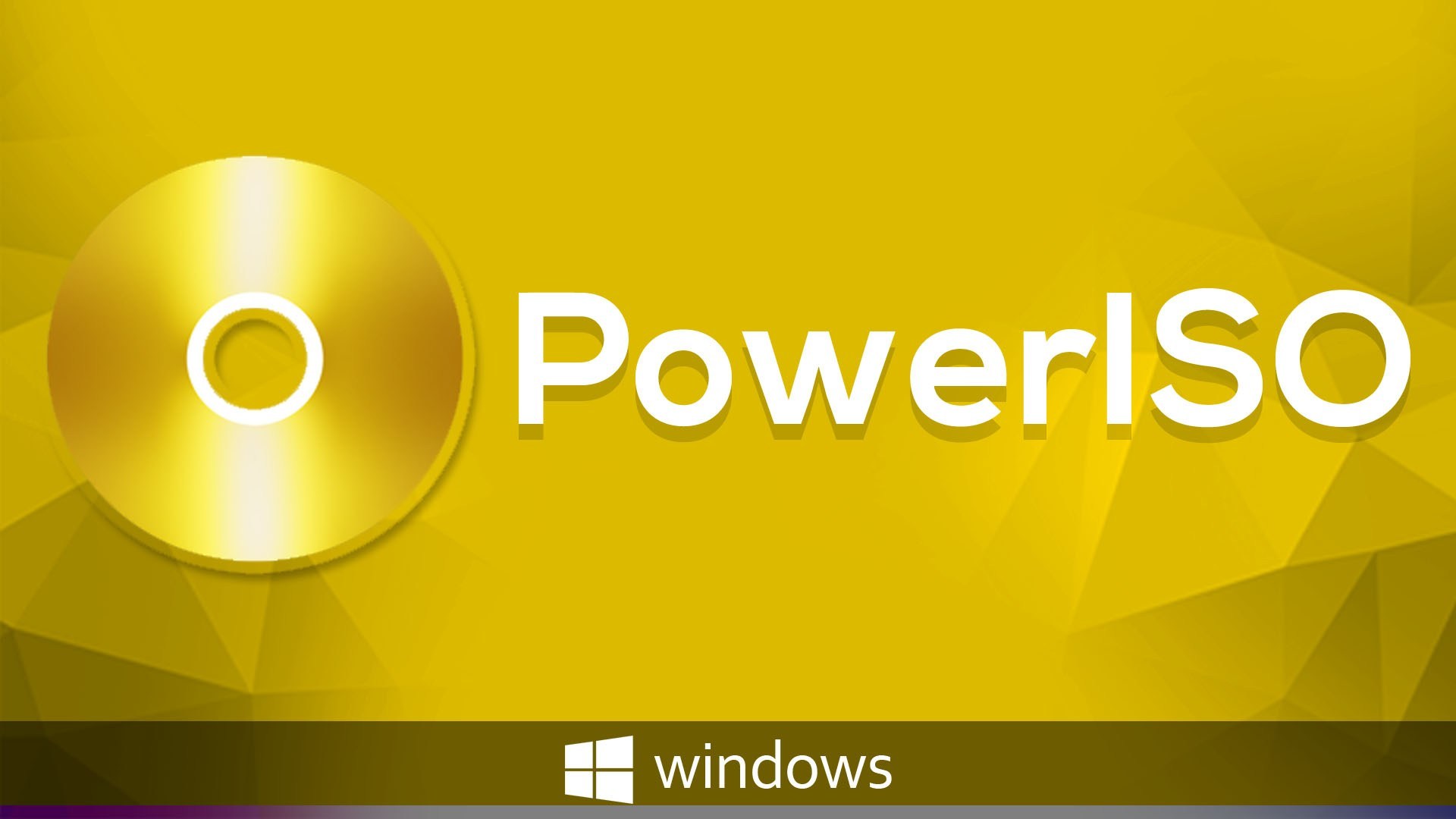 This fast and reliable tool is excellent for extracting, burning, converting, and mounting disc image files. Plus, it allows you to burn music to DVD with it and is compatible with all Windows platforms. The free and unregistered version comes with 300 MB size limit for creating and editing ISO files. Additionally, this software allows you to edit an ISO by adding or deleting files from it and create audio discs. However, this tool isn't available for Mac OS and some features are only available with the Premium version.
Active@ ISO Burner
This free and simple burner software helps you easily burn CD/DVD and Blu-ray ISO images. It comes in three modes: SPTI, ASPI, and SPTD. The software interface displays info about the extended device, media files, and the ISO file. The multiple burning modes can help you copy multiple files and see a complete report of the process. What probably makes this tool a very popular choice is the wide range of disc support. Furthermore, the tool features afterburn actions, such as eject the disc, Verification, and shut down the PC. It also provides an option of creating multiple copies of the same file on the same disc to have a backup of the files. The only setback of this software is the automated burning which sometimes results in data loss.
WinISO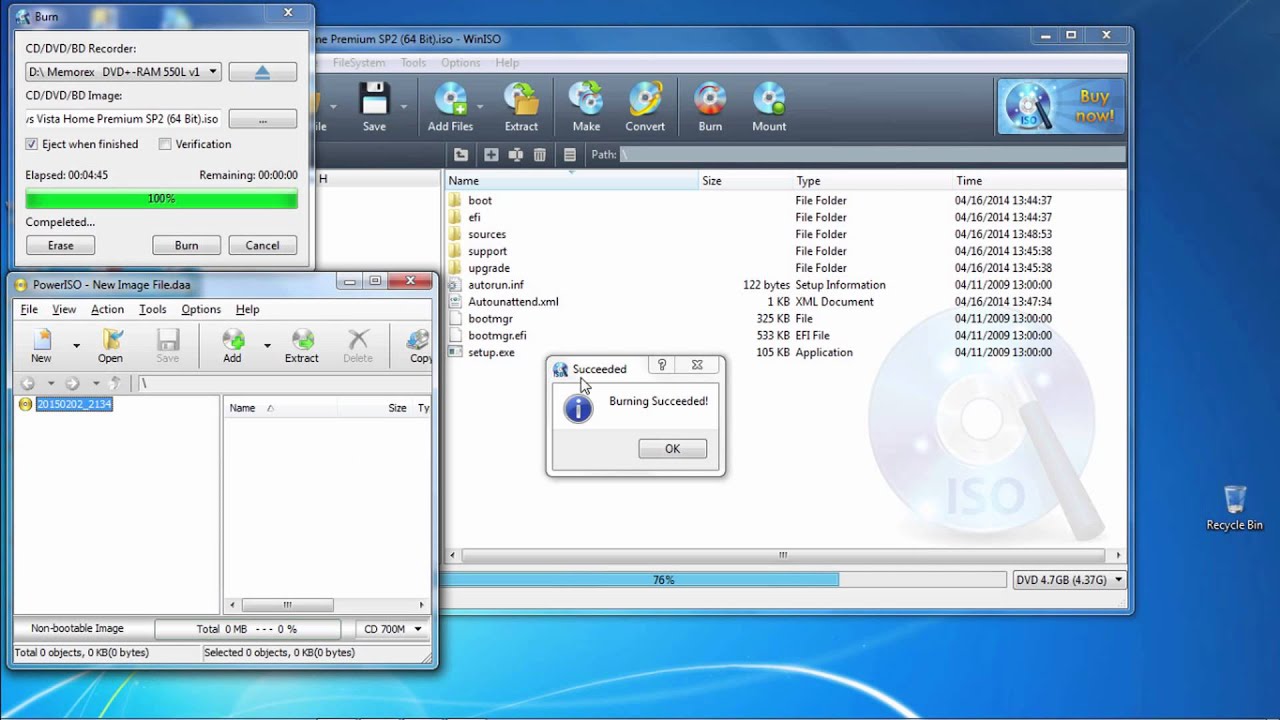 This Windows burner software is a professional utility tool which will help you create, open, edit, mount, convert, and extract the files to other formats. Using this tool is extremely easy as it features extractor, editor, mount, and burner tool. Moreover, you can use it to make a bootable disc and it can process DVD, CD, BD image files. It supports multiple image formats, including CUE, BIN, ISO, MDS, CCD, and NRG. The best feature of this tool is the complete technical support system it contains. However, it's important to note that the free version comes with some limited features.
ImgBurn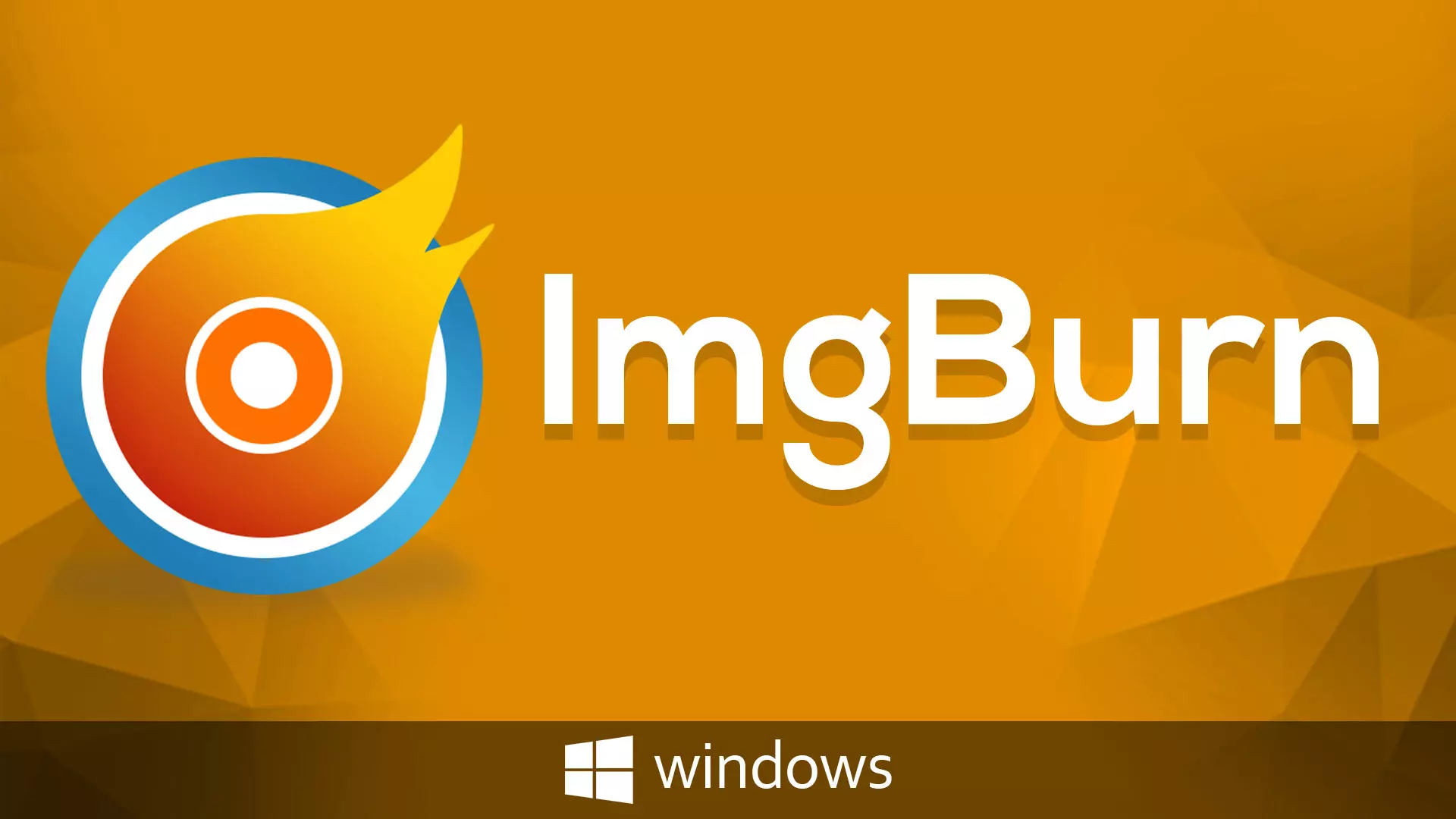 This free burner tool comes with a wide array of advanced features. You can use it to perform burning of CD, DVD, Blu-ray disc and HD DVD. It features several modes, such as verify, read, write, discover, and build. You can perform this task directly with this software and then burn the file on the data disc with simple steps. Furthermore, ImgBurn supports BIN, CDI, DI, CUE, CCD, DVD, GI, IMG, ISO, NRG and many more, as well as, audio and video file formats. The fact that this software features some advanced features, it can be quite challenging for beginners. Nevertheless, the tool is regularly updated which means that errors and bugs are constantly removed. You can use ImgBurn for Windows and Linux, but not for Mac OS.
CDBurnerXP
Last but not least, the CDBurnerXP is an exceptional burner software which comes with plenty of superb features. So, you can use it to create and burn files, as well as, audio CDs without leaving out any gap between tracks. Its interface has Multilanguage support and thanks to the complete form and guide, you can easily understand and use it. The setbacks are few but they are worth considering. Thus, the data verification process is quite consuming and the software lacks some advanced features.