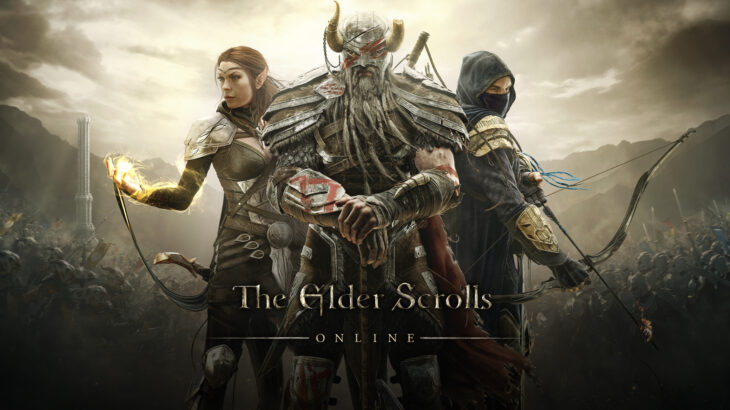 How To Improve Your Skills at Elder Scrolls?
There are a lot of RPG games. An open nonlinear world is not something that is rarely seen in the gaming world. But Elder Scrolls is a favorite of many.
Probably the holy grail of game design is the creation of a game with the most convincing world. In order for an interactive experience to be on the border with the, for now unattainable, the concept of virtual reality, it is necessary for users to have incredible freedom of choice.
In most games, you have to do, to a greater or lesser extent, what the designers have planned. There are almost no boundaries in the Elder Scrolls series: you can blindly stick to, as a rule, less interesting main stories, but you don't have to. You can, literally, ignore the characters who invite you to the main quest, and go on trips around the world and try your luck.
Elder Scrolls will allow you to explore, swim, steal, sleep, kill, ride horses, collect alchemy components, buy a house, get married. Do you find something interesting on the horizon? Who's stopping you from seeing what's on the other side of the hill?
Indeed, even today there are few games that are like those from the Elder Scrolls series. However, if you have been in this for a long time and want to improve your skills then this is the right text for you. Learn below how to dominate the online platform with your advanced capabilities.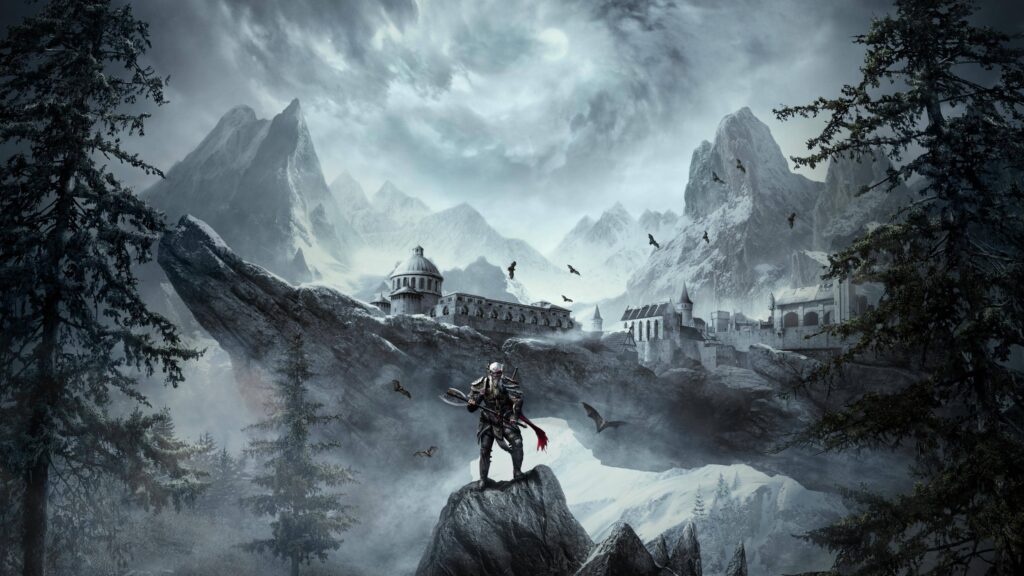 Don't miss anything
The open-world is fantastic precisely because of the possibility of endless exploration. However, be wise and try everything that comes your way, literally. This applies to weapons and armor mainly.
In time, you will always increase the Skill Line, but speed up the process and create a chance to try different weapons and armor and thus open even a few levels for them – it does not matter whether they fall into the light, medium or heavy category, everything is possible if you research wisely.
You don't have to worry about every weapon, whether you use it or not, XP will definitely increase.
Don't miss any skill points
In addition to collecting points by regularly passing levels and thus gaining more abilities, there are other methods. One of them concerns Skyshards. You get points here thanks to the activation of Skyshards blue. However, activate them more and you will succeed at once without passing the level to get what you wanted!
The second refers to unique quests. Your abilities can grow as you perform these tasks. The more tasks you complete, the better your chances of winning points. It is important to research the search enough and find out which tasks are worth solving.
The third way is through alliance. A better alliance rank brings you a better position and thus opportunities. Rank in PvP and score the desired points. If you are bored of progressing slowly at the beginning, on sites like lfcarry, you can find a power leveling that will solve your tedious grind at the beginning.
Collect food and don't forget to eat it
In real life, food is a basic human need and a source of energy. However, there is nothing different in virtual reality either. So you have two ways to keep your character supplied with food. You can engage in theft and if you are skilled enough you steal food from the tavern, and you can also simply improve Skill Lines in making food. You will do this by seeking help in the capital and thus unlocking Provisioning and by using fire to prepare something delicious!
Low level gear can be useful
If you are not sufficiently protected due to a lack of armor, you need to fix it and cover yourself as much as you can. The possibility of making armor exists from the first to 15 levels, but you do not need points for that.
All you need to do is go into the wild, pick up resources and go to the crafting station. The good thing is that you will improve your skills while creating!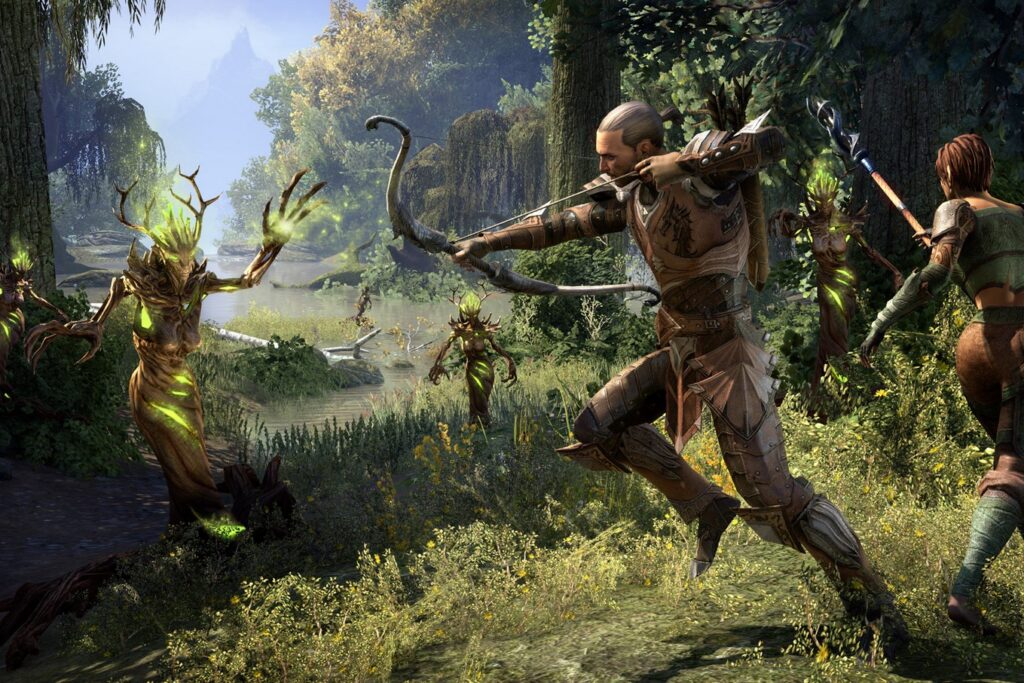 You have to hit hard
If you have difficulty with combat rotation, we have a hint for you – Heavy Attacks is your friend in this situation, you can at least try this option and thus eliminate the difficulty of maintaining resources.
This can trigger serious attacks, but not only that but also let your resources experience an update. (Magicka – if you attack with staff, Stamina – if you attack with a sword, axe, etc.)
Take care of your bank and inventory
Your money in the bank is constantly growing, and through the endless adventure in Tamriel you are constantly gaining new stocks. However, what to do when your space for money becomes too small? Our suggestion is to contact your banker and thus expand the space. To make your inventory evenly expanded, contact Pack Merchant. Upgrade it, but you have to know it will cost you.
Ride a horse through a huge world
Explore and get XP. Tamriel is so big that you have a million travel options.
Don't store items you don't need
If you have a lot of things you don't need and you want to get rid of that waste somehow, you will probably just sell it. Don't do that, we have a better solution for you. Instead of throwing away, you can simply reconstruct everything you don't want to own into craft stations and thus improve your skills and get new things.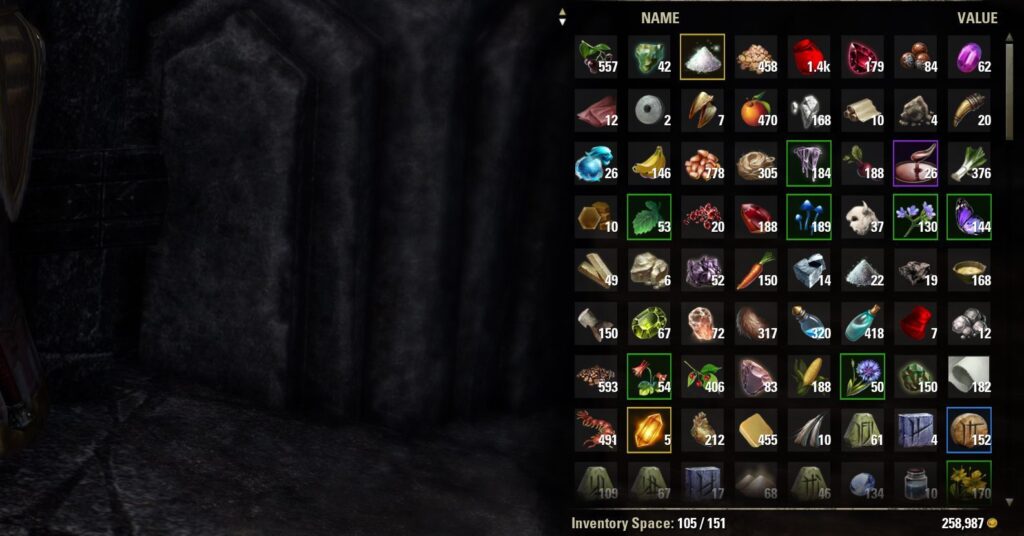 Avoid the innocent
Turn on the Prevent Attacking Innocents option in time and save your points. This will prevent you from killing innocent people around.
Conclusion:

We hope that you will adopt some of our recommendations and that you will improve your abilities. It's weird how you can do a big upgrade with just a few hints. In any case, if you have any more doubts, it is advisable to open the Help menu for everything you are interested in and look for additional information there.
Of course, there are various sites, forums and players that will provide you with support and information.