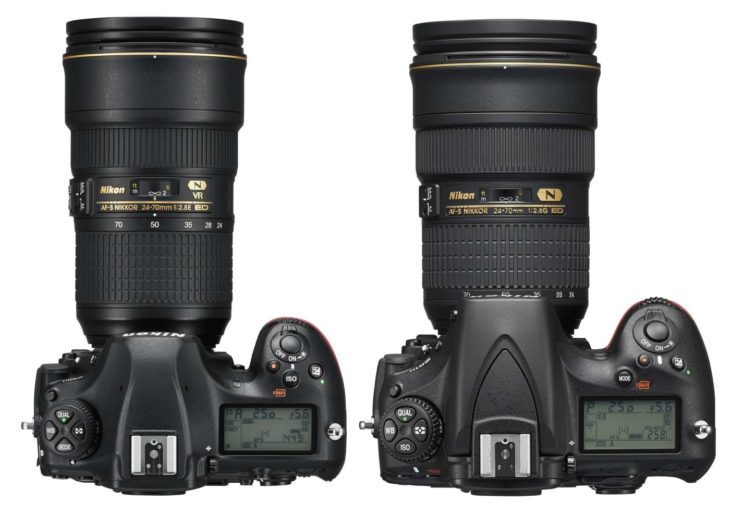 Nikon D810 vs. Nikon D850 – Review
Photography was always present in our lives, and with modern technology, the cameras became evolved and available for anyone who wants to use it professionally or for his own personal use.
Nikon is one of the most famous and most trusted brands when it comes to cameras. Today we are going to talk about two models – D810 and D850. Let's share some details about D810 first.
Nikon D810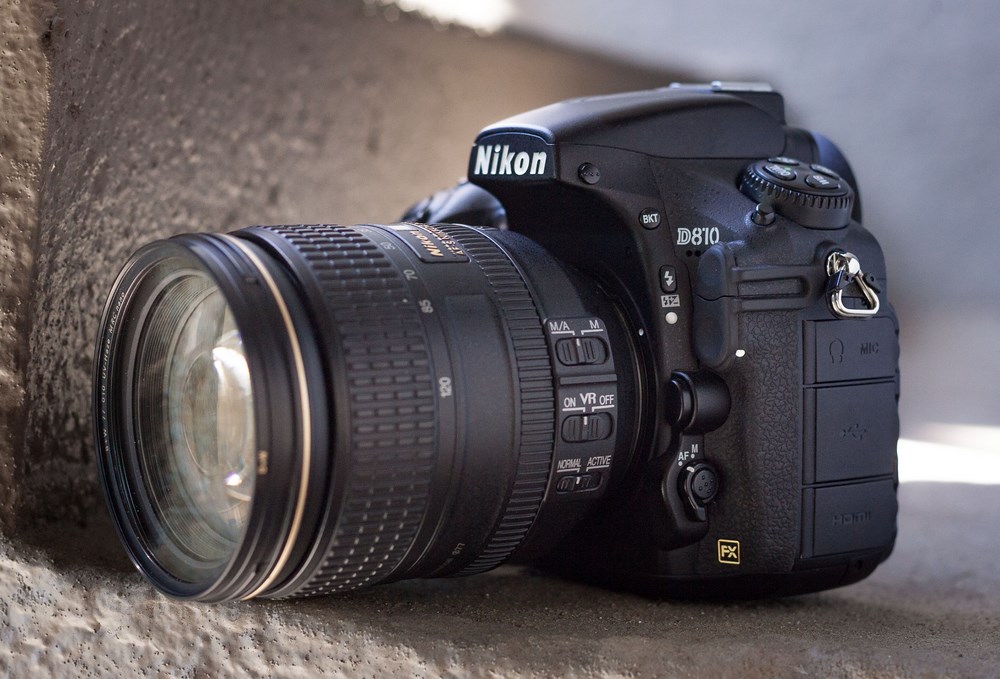 Nikon D810 is a Professional-grade full-frame digital single-lens. It has 36.3 megapixels, and it came out in 2014. It has a full-frame CMOS sensor, and there is no anti-aliasing filter. The ISO is 64 – 12800, which can go as far as 32 – 51200. Nikon D810 offers a 3.2-inches fixed type screen, and there is an optical viewfinder. Five fps of continuous shooting are present, too.
As we mentioned, the type of this product is a digital single-lens reflex, and the lens is interchangeable, Nikon F-mount. The video resolution is 1920 x 1080, and it is made out of the weather-sealed body.
Now let us say something about Nikon D850.
Nikon D850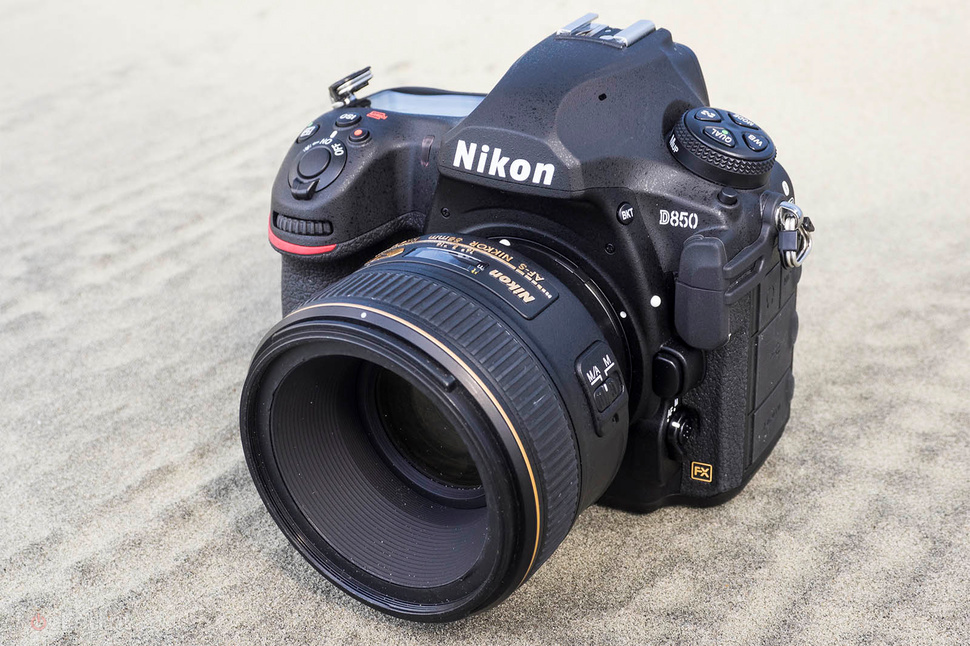 Considering that this Nikon D850 is a newer model, as it came out in 2017, there are some more features that this product provides. Same as the D810, this one is also a digital single-lens reflex type with interchangeable, Nikon F-mount.
The difference is in some other things like 46 megapixels of full-frame BSI-CMOS sensor. There is also anti-aliasing present, and ISO is 64 – 25600, which can expand up to 32 – 102400, and that is impressive. Unlike Nikon D810, this model has a 3.2 tilting display and 7.0 fps of continuous shooting. The video resolution is also remarkable, as it has 3840 x 2160.
We mentioned some of the features that these two models have. Now we are going to compare the two products, from design to performance, and how good or bad you can handle these cameras.
Design
Upon first glance, you can see some differences in the style, even though they are fairly similar. D850 is heavier, with 915g of weight, and it is a little slimmer. They are weather-sealed, so you won't experience any issues if you want to use it while raining or snowing, and other adverse weather conditions. Magnesium-alloy body is found on both cameras, and that provides durability to the cameras.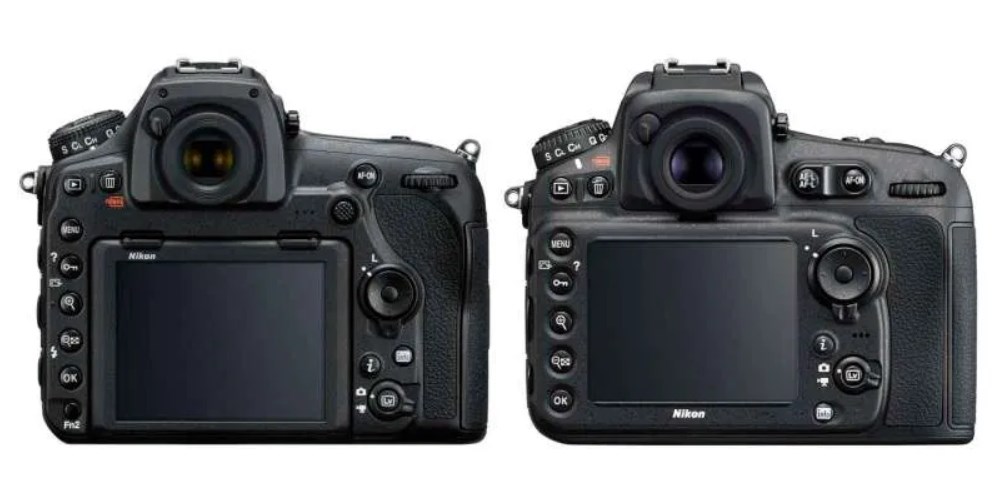 Handling
D850 is better to handle, even though they are both designed with an uncluttered arrangement with a group of keys on the left of the top base. Some buttons are in a different position when you compare them, but nothing too dramatic. You will get accustomed to it with ease.
Performance
We mentioned the fps of continuous shooting, and D850 has an improvement when it comes to autofocus. D850 has a variety of features, like flagship D5's Multi-CAM 20K sensor module, that has 153 points, and out of those points, 55 are selectable. The detection range goes from -4 to +20EV, and that helps you shoot in the dark and in the light. The AF Fine Tune mode is present in D850, and overall, when it comes to the performance, Nikon D850 is better to have.
Picture
We talked about the resolution that these cameras possess, and you probably know which one offers better image quality. D850 might be better, but D810 isn't shy at all, and it is quite an impressive camera when it comes to photography. You won't be making a mistake if you go for D810 instead of D850. But if you are interested in getting something more from your images, then D850 is definitely the device you need.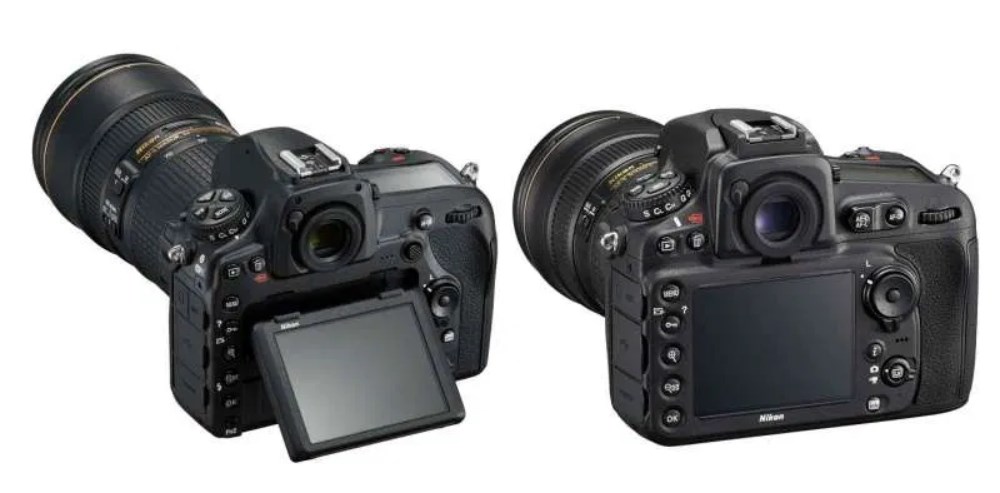 Video
Depending on what you require in a camera, the video resolution is significant if you want to record some good quality videos. If not, then a resolution of 1920 x 1080 is more than enough for you, and that is what Nikon D810 offers.
Nikon D850 has a fantastic 3840 x 2160 that records at 30/25/24p. We believe that that is more than enough to say about the difference in these two models when it comes to recording videos. As we discussed, if your main goal is to shoot videos, Nikon D850 is the one for you.
Advantages and disadvantages
Wireless connection, articulating display, touch screen available are some of the benefits of Nikon D850. You also get 99 of cross-type focus points, and the battery life lasts longer. NFC and Bluetooth are available too, unlike in Nikon D810, who has no connections at all. Focus bracketing, illuminated keys, smartphone_remote control, and 8K time-lapse mode are also amazing features that you will get if you decide to buy Nikon D850.
Even though they both have external flash shoe, Nikon D850 is better for flash photography, and there is a better framing and control when it comes to the viewfinder.
On the other hand, Nikon D810 offers you a built-in flash and lighter weight. The low light ISO is 2853, as opposed to Nikon D850, which has 2660, meaning that D810 has a higher ISO performance. In our opinion, Nikon D850 is the better option to purchase. In addition to all the features mentioned above, there are 20 more advantages that you get with Nikon D850.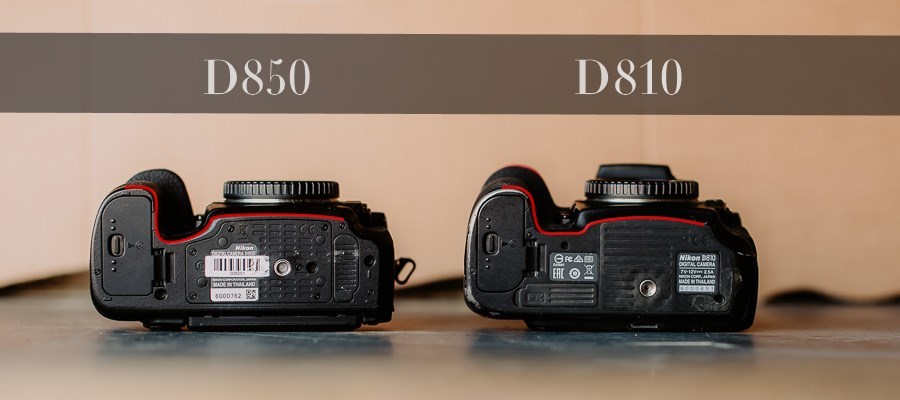 Conclusion
Overall, we believe that the best option is Nikon D850. However, you will get some downfall with it. Like you require D5 batter and new MB-D18 grip, as well as SB-5000 if you want on-camera light and XQD card. But when you think about their publishing dates, it is no wonder that D850 is better. It came out three years later, and there just had to be some better improvements.
Nikon D850 is better for street and sports photography, while D810 is more intended for portrait images, and both are amazing or shooting daily pictures. Depending on what are you looking for in a camera, you best know what will suit you better. We hope that we helped you in some way by providing all the information that we could find about both Nikon D810 and Nikon D850.