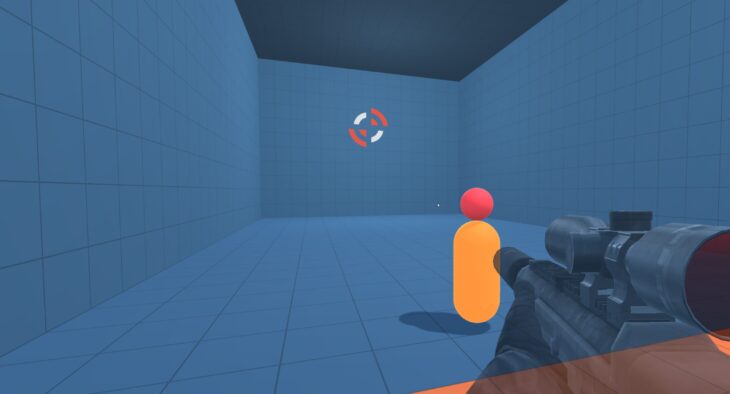 Practice Aiming for FPS Games and Become a Pro in No Time
You have been a huge fan of Fortnite and currently addicted to it. Before that, you had some good time with Call of Duty. From the pattern of your video game selection, it can be clearly stated that you have a niche for shooting-based video games. So, it is possible that you will also love Apex Legends, Overwatch, CS: GO, Hyper Scape, and even Valorant!
Now, among all these games, there is one point in common. You need to be a terrific shooter with great aim if you want to win over others. These games will invite other gamers like you with the same mission, and that is to be the ultimate winner. So, you are up against some of the most challenging gamers in the field of video game history! To be at par with their shooting skills, you need to cover up your base as well. And the best way to achieve this is by downloading a 3D aim trainer at 3daimtrainer.com.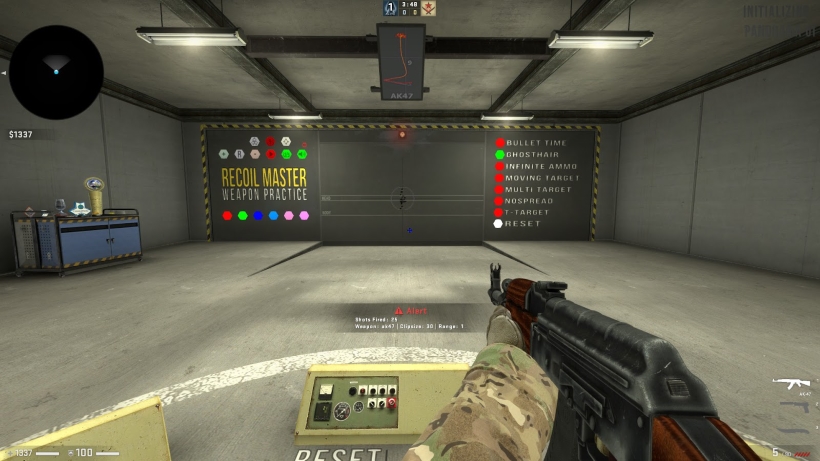 What Is The Ultimate Way To Practice Aiming?
You are about to spend some quality time with other gamers, and with your aiming skills, you can make them taste the dust! Join hands with other 6 million gamers, who have already taken the active help of this 3D trainer and improved their gaming skills drastically. So, immediately get your hands on a 3D Aim Trainer here.
The main goal of this trainer is to prepare video gamers in the best way possible before starting to play the actual game against real players.
There are three different modes available, which will give players options to choose which one is best suited for their practice play.
Visit the official website to learn how to download the game if you want to. There is a video dedicated to such information.
Get the opportunity to practice your aim now, free of cost! No need to pay or even install any software to download this app and then start playing it.
You get to boost your aim practice and become an aiming pro. The options available are Flicking, Clicking, Tracking, Target Switching, and Strafe Aiming.
You can get one tutorial on how to practice targets in if this is your first time. Follow the steps as mentioned, and in no time, you will turn out to be a professional.
Download the app on your mobile phones!
You don't have to be glued to your PC anymore for practicing target. Now, you can get this 3D trainer app on your smartphone! I don't matter you have an iPhone or an Android device, you can get the app on both operating systems.
After downloading the app, you get to train for mobile shooters. If you are playing Valorant or Fortnite from your phone, then downloading the app version of  Aim Trainer is a smart move.
The users have already rated the application 4.5 stars! Now that shows how important this app has been for them and how it helped to improve their shooting skills.
Most importantly, this app is one great trainer for the PUBG or the COD mobile gamers out there. So, if you are one of them, you have come to the right place!
You can share your statistics after every round of practice with other players, if willing to. This way, you will realize how well you have improved in your game.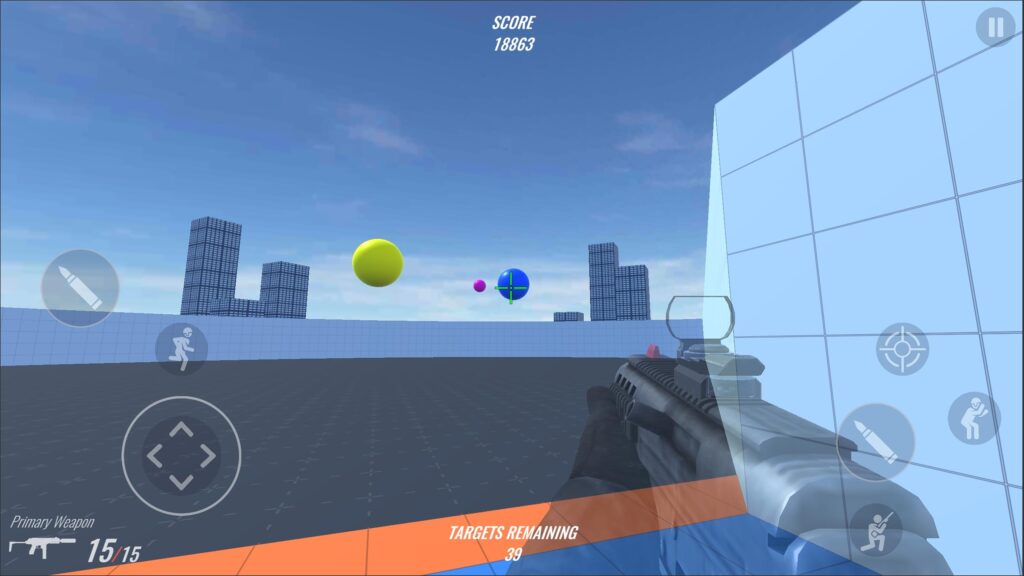 More About The Practice Platform
This particular aim practice platform works with the most advanced analytics and statistics. So, you get the opportunity to benchmark yourself against some of the real humans. Get the opportunity to test and then improve your mouse accuracy. You can also improve your reaction time, click speed, eye tracking, and similar other performance indicators. There are 14 different stat types for you to venture into. You can even compare your stats with others and gain in-depth knowledge on stats per skill.
Perfect Synchronization All The Way
You get to enjoy perfect synchronization between 3D Aim Trainer and the shooter game! For optimizing your aim practice, this app has synchronized mouse sensitivity along with the field of view for the hip fire and even scopes under ADS. It even supports all kinds of available weapons along with their available parameters like clip size, reload time and rate of fire.
The app will further support all game characters and their attributes like crouch, jump and character height, speed of the movement, and more.
Faster Than An Actual Game
From what can be seen, this Aim Training is 15 times faster than what can be seen in the actual game. The Pro-players are moving towards this application for multiple reasons. Previously, they had to spend more than 12 hours daily to train and improve their skills. Now, they can achieve the same in less than an hour with the help of this online. So, not just saving time, but this application is helping out gamers to be a professional in the end.
Play This Trainer, Free Of Cost!
Aim training is meant for all who are dedicated to improving their present shooting skills in any FPS game. Whether the player wants to be a professional or just wants to enjoy the game to its maximum extent, this trainer will help them to grow that ground first.
Previously, gamers used to practice aim by just playing the game and starting all over whenever they lose one round. This entire process was rather time-consuming and not the fastest or best way to boost aim. Research proves that short aim training sessions are really helpful, especially with frequent repetition. You can build your muscle memory for speeding up your reflexes and reaction time as well.
It is vital to scale up your aim for all kinds of aiming, right from tracking to flicking and even strafe aiming. So, be a pro player or a hard-core gamer in no time!
Shooting and practicing targets is not something new. People have been doing that for years, right from the time weapons came into existence. Earlier, people used to visit any vacant region and practice shooting by placing a paper as a target. It was an easy way but not always helpful, especially for the first-timers.
With the advent of modern technology, new apps and 3D visualizations keep making their way into the market. So, it becomes easier for people to practice shooting right from the comfort of their home with a host device only. Whether you are practicing shooting from your computer or mobile, aim test through such applications will prove to be a great way to improve your target practice.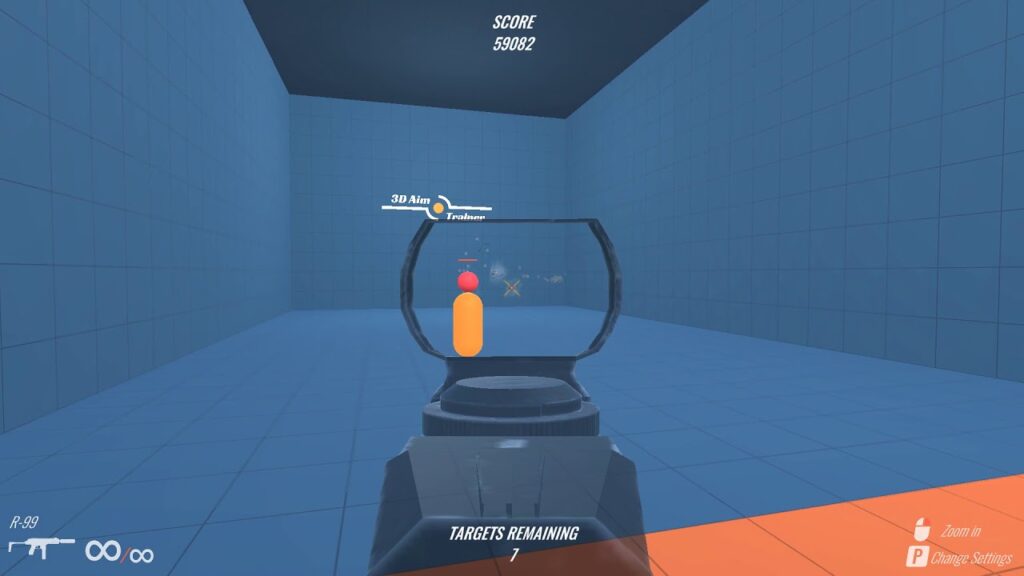 What Do You Need To Know About The Levels?
Some of the reliable sites will have 120 academy levels for you to give a try. You get the chance to improve the aim in a step by step manner. So, even if you are a novice trying to practice aim for the first time, this step-by-step guide will be one way to get the best results in the end and emerge out as a winner!
Moreover, thanks to the application, you get the opportunity to aim for the training routines for every possible shooting skill. It is important if you are trying to be a part of any shooting competition later on in life.
There are some special advanced aiming training courses available from the same slot. Here, you can improve your aim practice from its basic level and gain some expert tips along the way.
You can even level up at your convenience. It is always advised to start with ease. Then you can move towards medium and finally to the advanced stages. It is a great way to improve your shooting skills well.
The first three levels are unlocked and will work out more as training periods. After completing level 3, the future levels will get unlocked for you to give a try. The first level is all about Left Spawns, and then the 2nd level is with Right Spawns. Finally, you have the 3rd level, which will be a mix of Left and Right Spawns.
How To Customize The Settings?
You have the opportunity to customize the setting as per your flickering modes. You can draw two amounts of targets in just one draw. At the standard level, you have 40 numbers of draws and 500 times between the draws. You will have four target sizes to choose from and 25 spawn margins horizontally. There are 35 vertical spawn margins available. You can customize all these measures fully. So, you can choose the number of targets and more as per your convenience. There are three difficulty levels for you to choose from.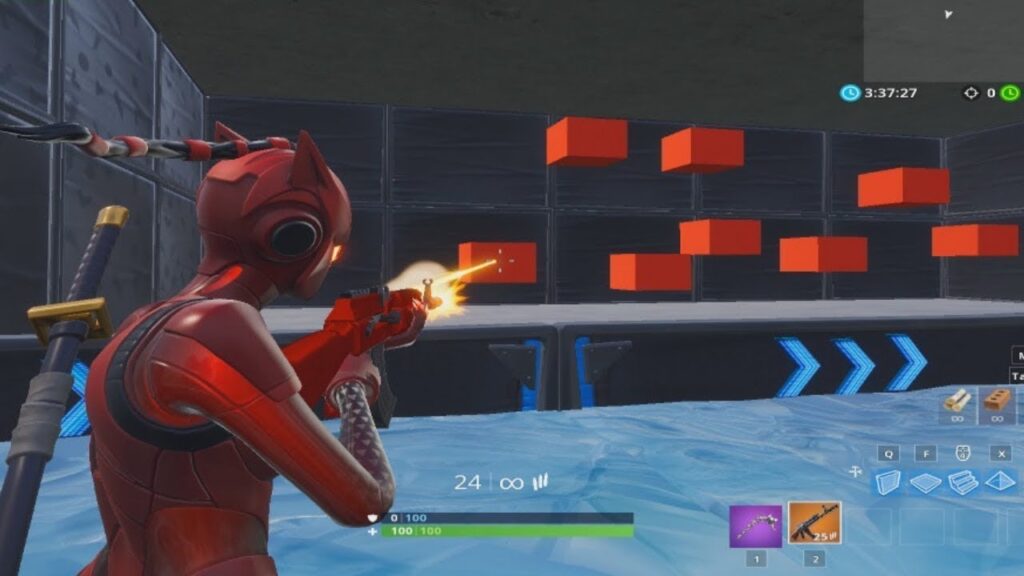 Waste no time and download this version now. You will enjoy the best training modes available with this app. It is the best way to get an aiming test and work on your target skills.