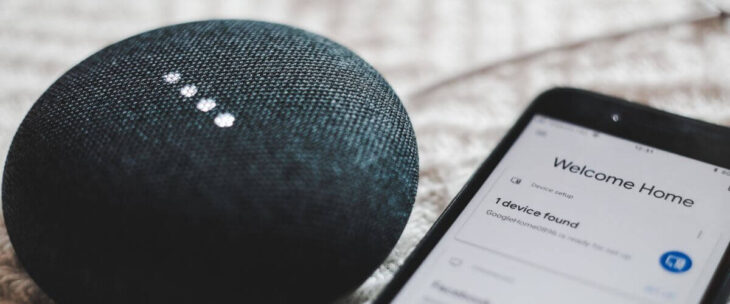 How Smart Hubs Make Household Chores Easier – 2023 Guide
Every homeowner desires to have a neat and tidy house. An organized and clean home takes out all the stress you felt from the long hours of work. However, keeping your home in order is difficult, especially if you do not live alone.
Although you love your partner and kids, they can be responsible for a lot of mess. What more if you have a pet? Let's put the suffering to an end and make house chores more comfortable and time-saving.
How Smart Hubs Help Us?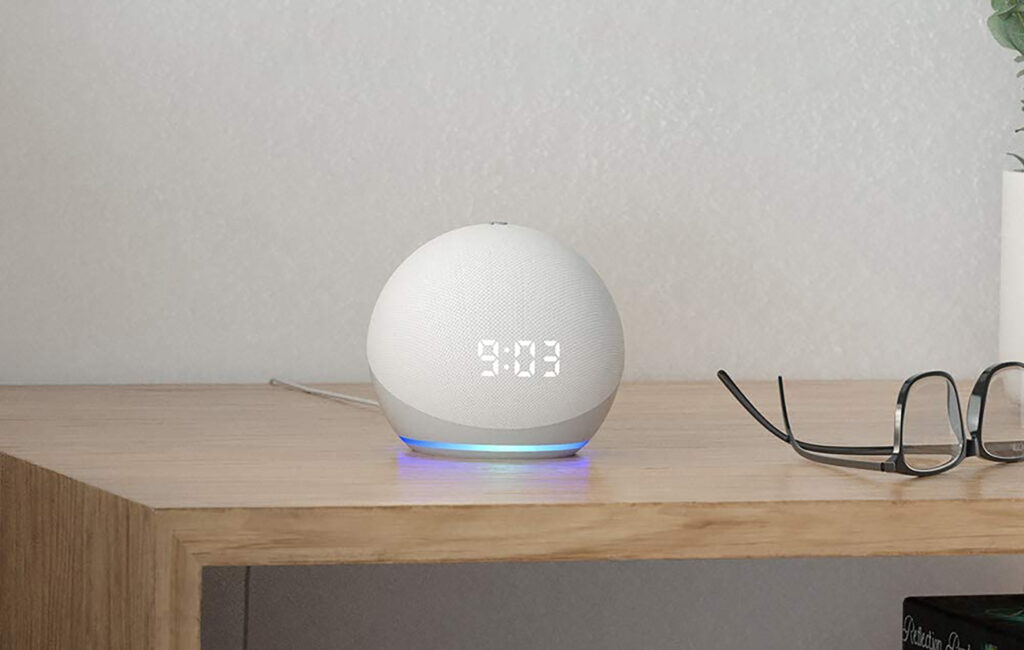 If you have a smart-tech home, you can set these devices with smart hubs like Amazon Alexa or Google Assistant. Once these devices and hub are connected together in a smart network, you can try these tricks at home:
1. Let it tell a bedtime story or help with your child's homework.
While you are busy preparing dinner or washing the dishes, your smart hub can tell a bedtime story or help them with their homework. Let the smart hub help you for a few minutes with your children.
2. Create a family routine.
If your house has a built-in all-around smart hub, you can create a family routine and let it command. It can dim your smart lights for bedtime or if it's your time to get up from work. You can even control the air conditioner and heating system of your home while you are away.
3. Keep chores on task.
As it can remind you and your family with your daily routine, it can keep the entire household chore chart in check. Create a list of chores your family has to do and assign them to each member. Once you are done with a chore, you can log into the smart hub and ask to check the task off from the chore assignment list. You can receive a notification if you have not finished a chore.
Answer tech questions.
Smart hubs can answer any questions you will throw out. If you are curious about something or you need to do some tech-related troubleshooting, then it has your back. However, as the hub contains infinite information, you have to set parental controls on these hub assistants.
Now, while we are in tech, here are a few of the smart devices that can greatly help you with your household chores. If you have the bucks, grab them and make life easier.
Smart Washer and Dryer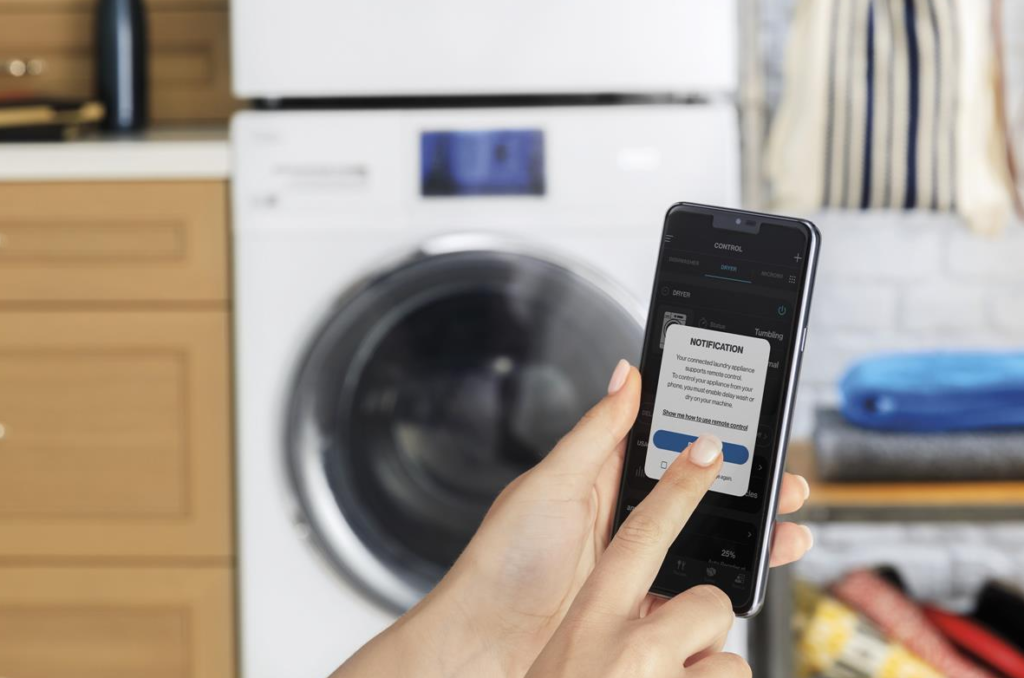 Manufacturers have amplified their innovation of washers and dryers. Recently, they introduced smart washers and dryers in the market. It's one of the home appliances that you can connect to the Internet or smart home network.
What's more relaxing than being called by your washer or dryer when it's done with its work? Imagine you are lying down or watching Netflix while your washer and dryer are doing a load. When the cycle finishes, it will send a notification to your phone. Quite helpful, right? You do not have to check in the laundry room now and then.
You can even control or adjust its settings through your smartphone or voice command via a smart hub. It has built-in diagnostic sensors that send a notification if the machine needs repair or regular maintenance.
Laundry Folding Robot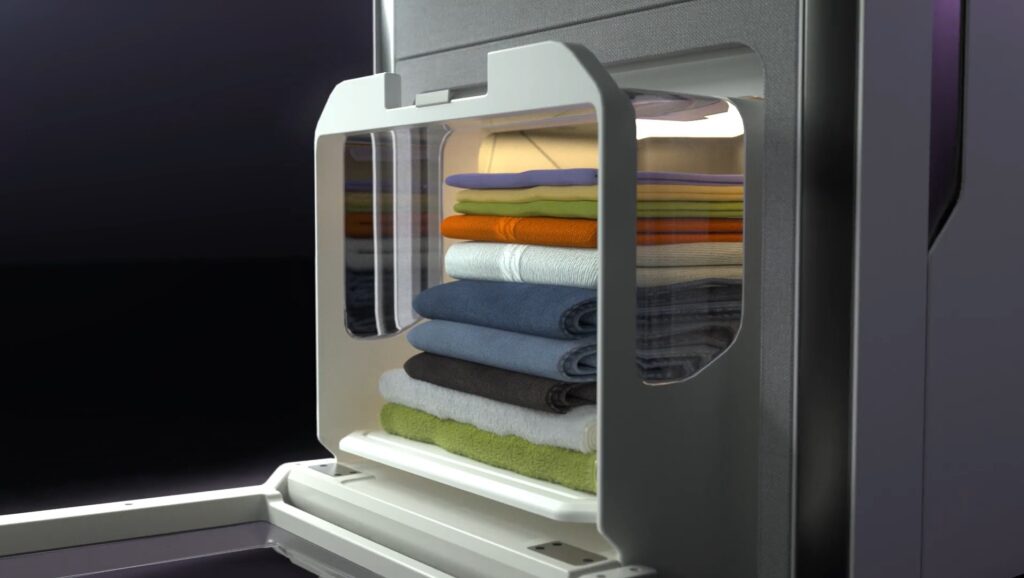 After the smart washer and dryer make laundry more effortless, the laundry folding robot makes the daunting daily chore easier once and for all. The folding laundry robot is what you need. You do not have to spend hours sorting and folding your clothes if you have this device. The laundry folding robot works with all sizes of clothes and linens.
Are you ready to purchase a smart washer and dryer plus a laundry-folding robot? I bet you do! Nothing can beat the convenience of having these devices. However, it might break your bank.
If you do not have a budget yet to have these laundry devices, you can save up and bring your dirty laundry to the nearest laundry service, like Liox. Laundry services provide wash, dry, and fold, almost the same benefits as these smart laundry devices. It's a plus that you can save and relax from outsourcing these household chores.
Robot Vacuum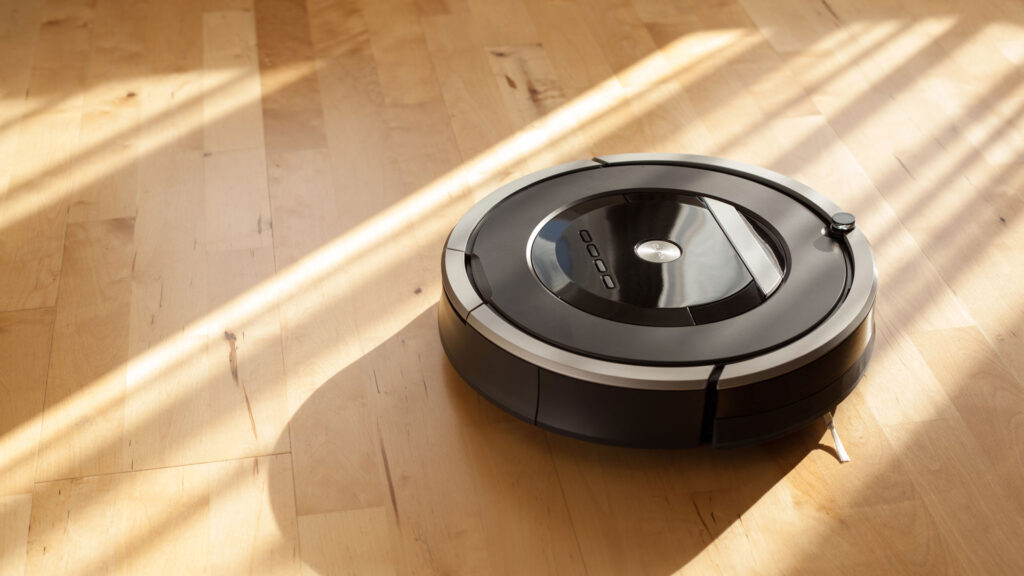 Sweeping the floor is a daily household task– and you might not have spare time to do so because of the morning rush, or you are too tired to sweep or vacuum right after work. Well, a robot vacuum saves the day!
You let the robot vacuum roam around your house, control it with your voice or smartphone. More so, a smart robot vacuum can empty the dirt on its own into its clean base, where it will also recharge.
Now, you have the laundry, and house cleaning has taken off your to-do list with these smart devices. But, how about your lawn? Ah, lawns are the hardest to manage. You have to work under the sun and get messy. Let's take a look at this robotic lawnmower and what help it can give!
Robotic Lawnmower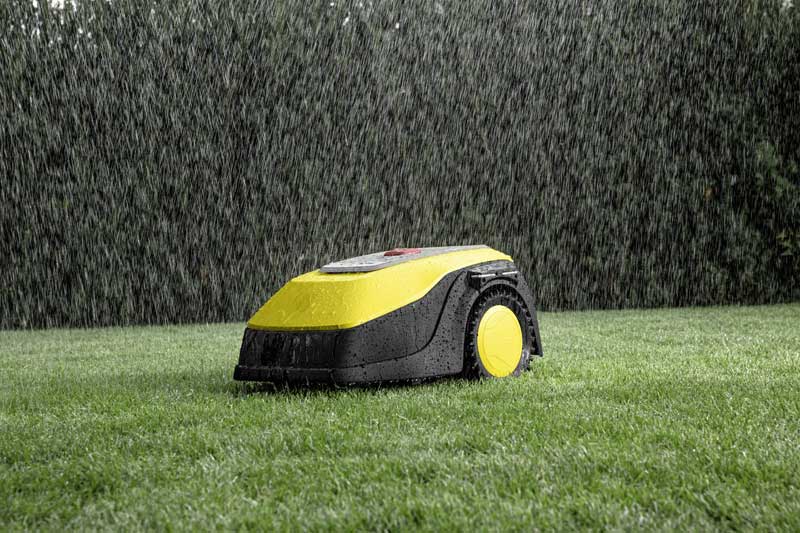 Lastly, the long grass on your lawn or garden has to be trimmed down. If you do not want to soak in sweat under the sun or deal with grass stains, it's best to purchase a robotic lawnmower. It's a gadget that precisely cuts down the untidy grass around your lawn.
You can control its direction through your mobile phone. What's impressive is some robotic lawnmowers know how to return to their charging station. However, if you do not have the budget for a robotic lawnmower, you need to do this and deal with grass stains.
Dealing with grass stains is quite challenging. If so, bring your gardening clothes to the nearest laundry service to avoid them from damage.
Smart hubs and smart devices have several practical benefits for our daily lives. They have a significant role in our lives, giving us more time to do other important tasks or activities that we want to enjoy with our friends, family, or even by ourselves.