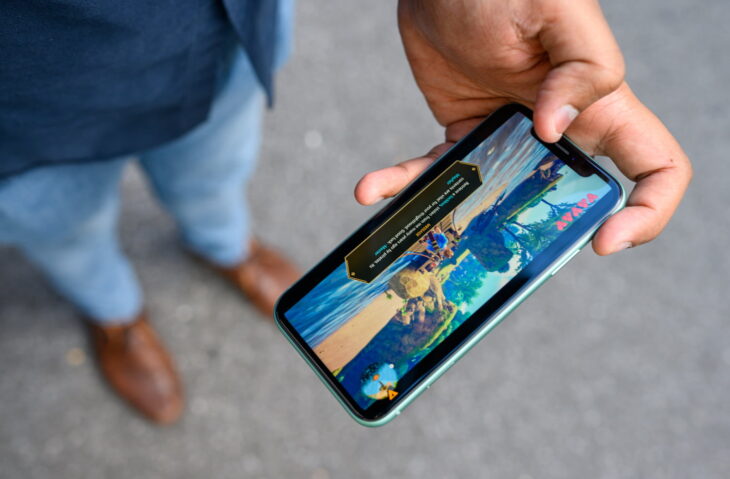 Top 10 Games You Should Try on Apple Arcade
The world-renowned technology company Apple surely knows how to make its target audience happy. This is one of the many reasons why so many people like using their products and services. Recently, they launched their new service called Apple Arcade. It is a subscription-based service that allows users to play more than a hundred exclusive games on whichever Apple device they want.
However, to play these games, you need to make sure to have a decent internet connection. If you are subscribed to an ISP that doesn't deliver quality service then click here to know about other providers who promise to offer you incredible speeds at an affordable cost. Considering how many options Apple Arcade is providing, one can easily get confused and wonder which game to try first. Well, there's no need to worry! This article is going to help you decide which one to try first as it is going to list down ten must-have titles. So, let's get right to it!
#1. SP!NG
If you like puzzle games then you should give SP!NG a try! It's not like other games as it provides a much better gaming experience as compared to others. This game is fun, clever, and a tad bit frustrating as it can sometimes become difficult to crack the puzzle. But who doesn't like challenges right?! SP!NG offers smooth gameplay. You will just need to tap the screen, which will let the free-falling structures hook to the nearest fulcrum before it starts to swing around it. You will be able to control these structures. Your main objective would be to gather jewels before existing safely without landing on the spikes. The makers of SP!NG have done a decent job with the musical score of the game. And let's not forget how appealing the aesthetics are of this masterpiece. It is certainly a game that you should try playing!
#2. Bleak Sword
It is an RPG-style game that is influenced by Dark Souls. Bleak Sword is an impressive 8-bit game that you will certainly enjoy playing. The difficulty level of the game will continue to increase as you advance by defeating the bad guys. Keep in mind that some levels of this game are quite challenging and require you to work on your strategies carefully if you want to pass them. But the good thing about the game is that it grants you as many continues as you like or need. The world of Bleak Sword is really exciting. You have to play this game to know how fun it is.
#3. Shinsekai Into the Depths
This game will take you to the dangerous underwater world where you will come across different sea creatures and mind you, some of them are really terrifying! You can use jet packs under the water and can even mine minerals that will convert into oxygen. It is an underwater exploration game that is amazing to play. From graphics to gameplay, everything about Shinsekai into the Depths screams grand! It is one of those games that you just can't miss out on.
#4. Pilgrims
Pilgrims have been generating quite a buzz within the gaming community. It is an adventure game that will have you find you perform different tasks from capturing a priest's soul to killing a dragon. This is basically a card game. So, every time that you acquire a new character or get new items, a card is added to your deck which should be played at the appropriate time. What makes this game so interesting is that every choice that you make has consequences. Plus, there are multiple solutions and just as many endings. On top of it, there are 45 achievement cards that you need to collect. All this makes Pilgrims a must-play!
#5. Overland
If you are into survival games then you can't go wrong with Overland. It is an exceptional game that is loosely influenced by Resident Evil and Walking Dead. However, know that this game is not as easy as you might think it will be. You will have to solve some really difficult puzzles on every level. Plus, you will have to take all the decisions in a timely manner as there will be monsters on your tail. So, if you don't want to become their dinner, it is advisable that you proceed with caution and play the game carefully.
#6. Oceanhorn 2
It is a console-like game that takes the RPG experience to a whole different level. There are many reasons why this game is recommended. The first is that it has 3D graphics and not many games have that. Then, it features a really cool storyline that will keep you engaged. And then, it has a massive open-world map that allows you to roam around. Plus, let's not forget all the fun ways that you can use to kill your enemies. There are different weapons including a fireball with which you can knock out a group of bad guys. Also, if you are running low on health, then you can heal yourself by using a spell.
#7. Alba: A Wildlife Adventure
Do you like wildlife? If yes then Alba: A Wildlife Adventure is just for you! In this game, you can explore mountains, beaches, and streets while spotting and taking photographs of wildlife. And while you are at it, you can even clean the trash, heal stricken animals, and mend signs or bridges. Alba: A Wildlife Adventure is a fun game filled with positivity that makes you feel good while playing it.
Conclusion
With Apple Arcade, iOS gaming has become more fun than ever before. The above-mentioned titles are just a few of the options available from a dozen of well-crafted games that you can play. To better your gaming experience, it is advised to use a hardware controller. It will then feel as if you are playing a console game. However, do remember that not all titles could be played with a controller. So, which game from the list are you going to try first?