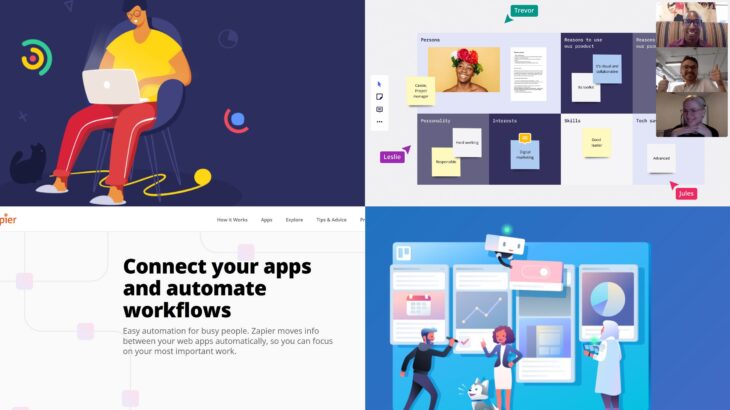 7 Top User-Friendly Apps for Productivity
Regardless of the job or industry, we all want to be more productive each day. We all crave to get tasks done in the shortest possible time and with less effort. However, avoiding distractions and being productive is becoming harder than completing the actual tasks. Meanwhile, employee productivity is a goal for companies. According to Hubspot, distractions and other productivity leaks cost US employers $1.8 billion. Productivity is a common problem for many, including solo entrepreneurs and remote workers.
With the numerous distractions we encounter daily, it's important to make deliberate efforts to achieve productivity. Whether you work on your terms or as a member of a team, you need the right habits and tools that will promote efficiency. There are plenty of apps that can help individuals/teams to get more work done.
Some productivity tools can help you manage time while others can help you manage your daily to-dos, automate tasks, and simplify processes. There are different apps out there, but they all share a single goal. They help you get more work done while saving time just like thesisgeek.com can make life of students much more easier.
This article will show you the top productivity programs that will help manage time, tasks, appointments and automate your workflow.
1. Todoist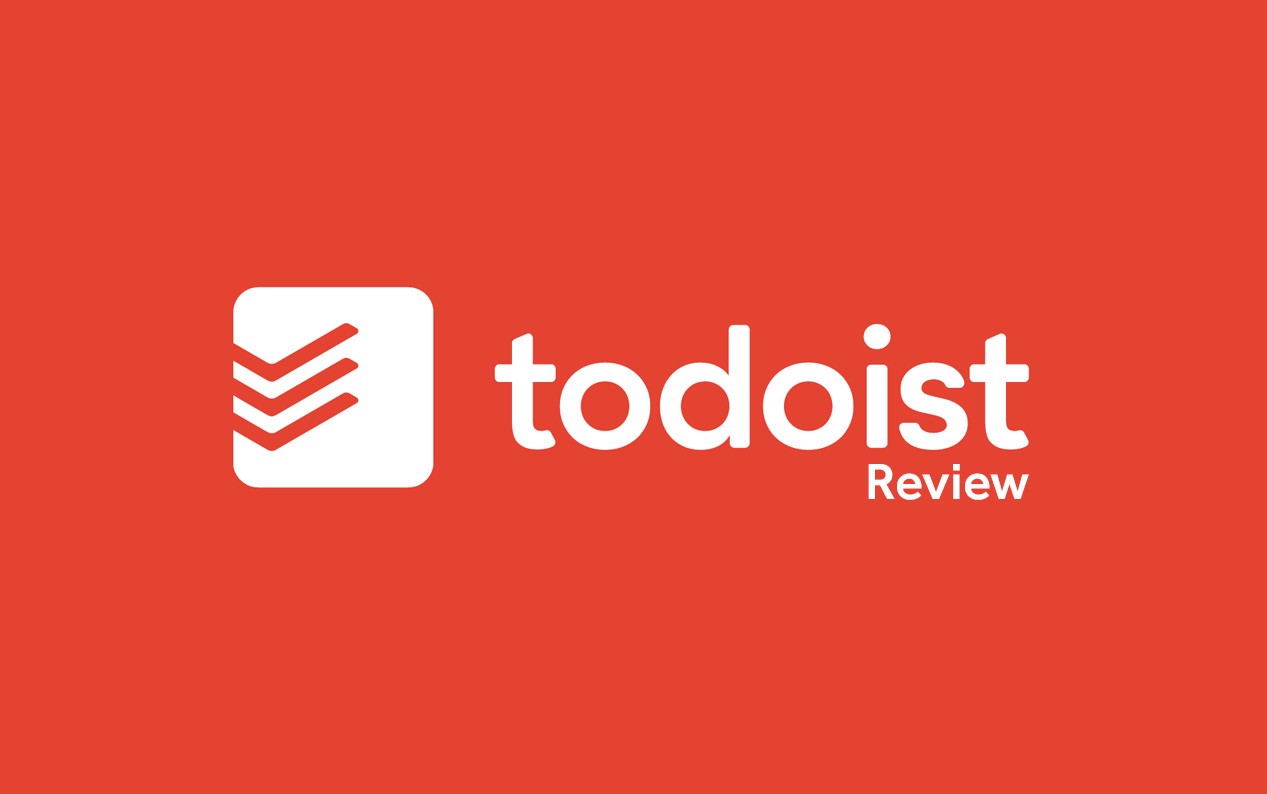 Todoist is a task management tool that helps individuals and teams manage simple and complex tasks. It helps you organize complex to-do lists, deadlines, progress updates, and more. You can create tasks and goals, set deadlines, track progress, and get reports. Todoist is a productivity planner app that doubles as a task manager and a collaborative tool for teams.
Key features:
Integrations: Add emails and websites as tasks via Gmail and browsers.
Voice command: Create new tasks, set dates and more using voice.
Prioritize tasks: Complete the most important tasks first.
Project goals: Set project goals and monitor your progress.
Reminders: Get automatic and location-based reminders to help you stay in the loop of your tasks.
Reports: Generate reports to help measure and track your progress across tasks.
2. Apple Shortcuts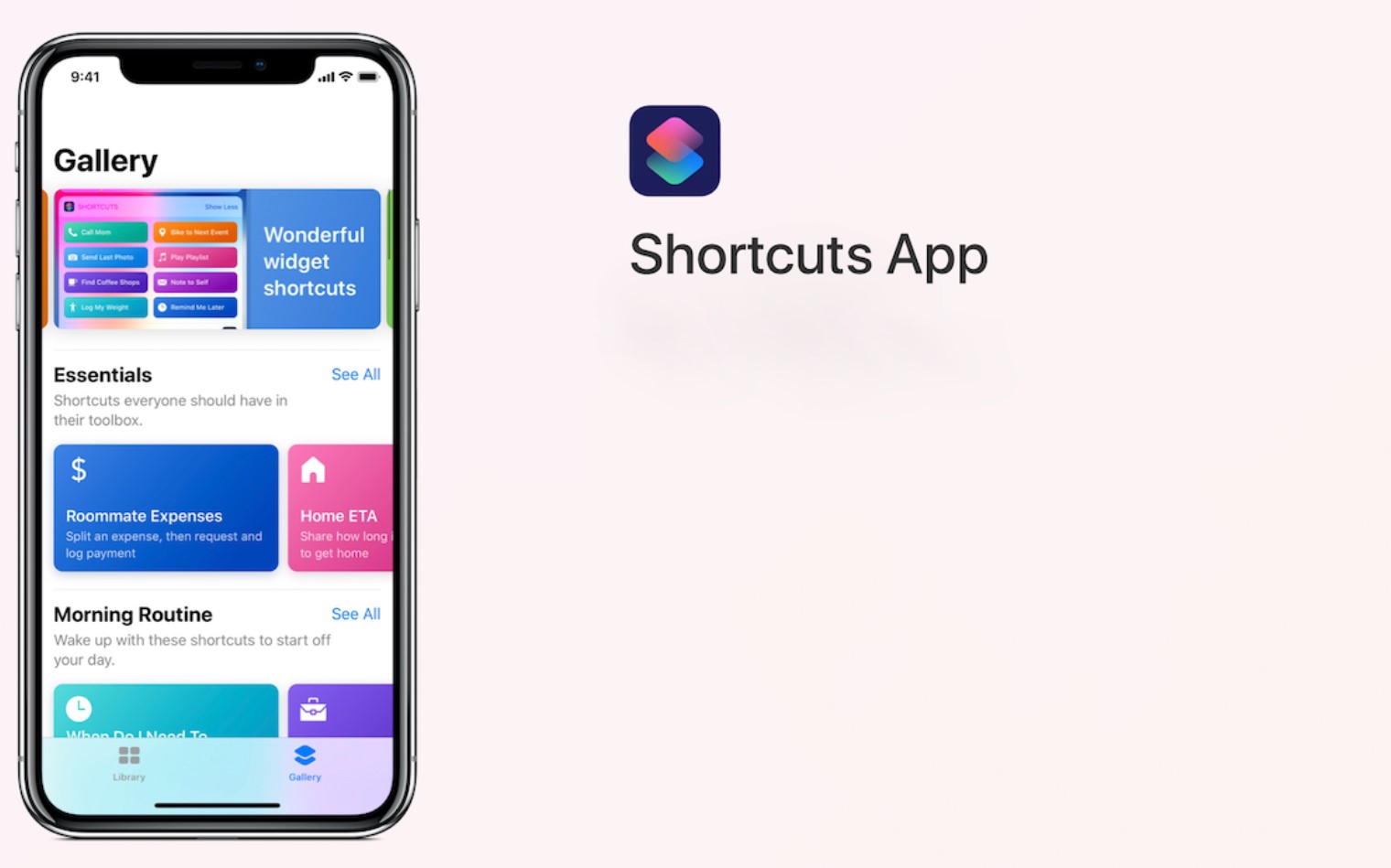 Apple Shortcuts is one of the best productivity apps for iOS. It gives you various possibilities to automate regular activities and processes on your iPhone and iPad. You don't have to be a programmer to create shortcuts for different tasks between your favorite apps. You can create a shortcut to automatically turn on flight mode every 9:00 am or get all the images on a webpage. Apple Shortcuts help you automate boring and routine tasks, enabling you to focus on more important items in your bucket.
Key features:
Works with your favorite iOS apps.
Over 300 built-in actions to choose from.
Custom shortcuts based on your needs.
3. Traqq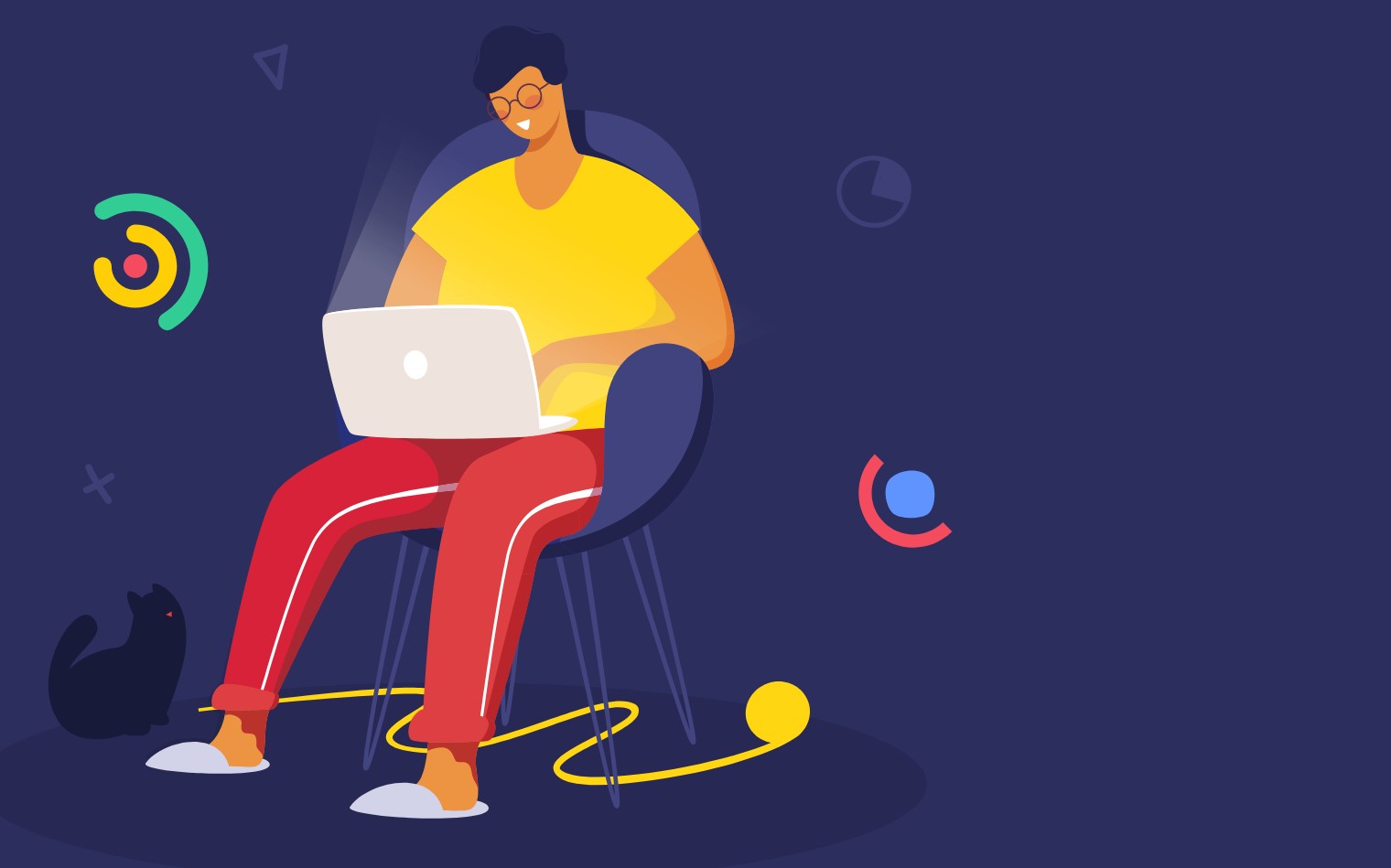 Traqq is a time management tool that allows employers to measure activity levels of employees without violating their privacy. Its time tracking feature works both offline and online to monitor visited websites, apps, and other activities that affect productivity. Traqq is one of the best productivity tracker apps that can be used to measure the performance of your team members and improve productivity as a company. All screenshots are compressed and blurred to hide sensitive information. What's more, employees can remove screenshots and logged hours that they don't want in reports. the tool makes time tracking easy and safe for both the employer and employee. You can check out Traqq.com to get more info.
Key features:
Secured data encryption and protection.
Smart alerts & notifications.
Automated screenshots and videos.
Detailed reporting.
4. Trello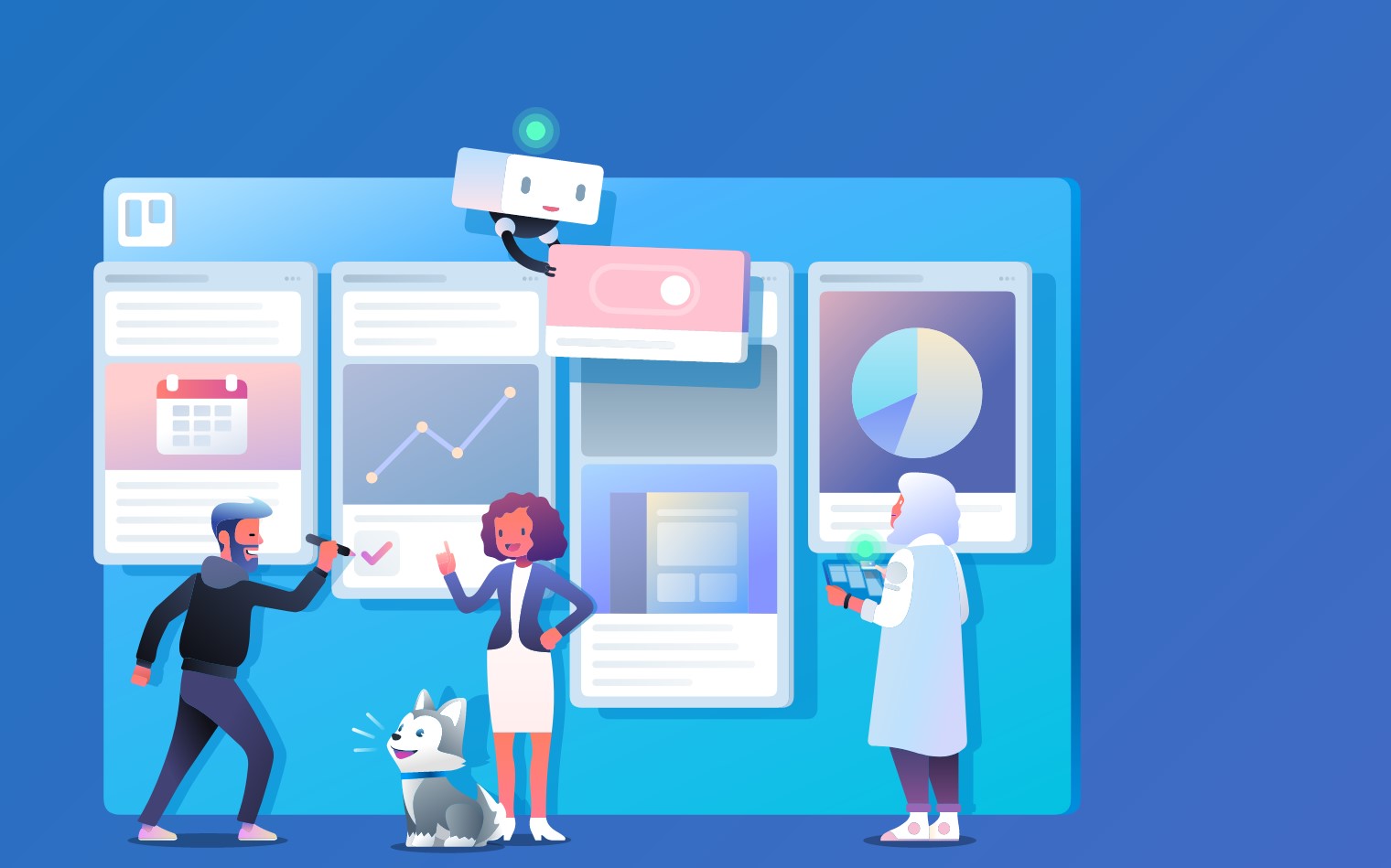 Trello is a project management tool that makes it easy to visually organize projects and workflows. Complex projects can be broken down into smaller tasks simply by creating cards in Trello. These cards can be arranged into different columns based on the phase of the project and the status of the task. You can assign items to your team members and track the project's progress. Trello has mobile versions for both Android and iOS. It seamlessly integrates with a variety of third-party apps.
5. Zapier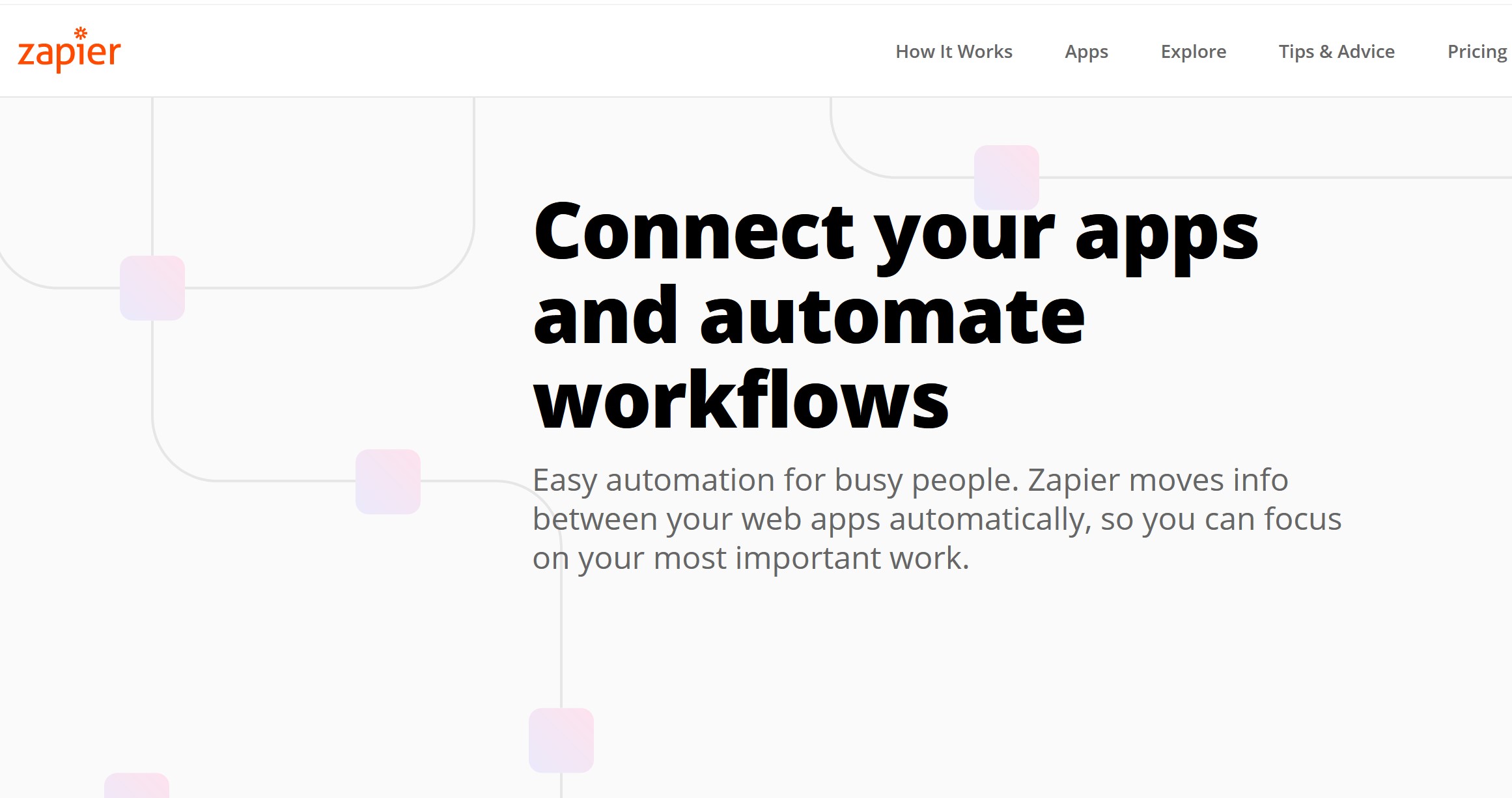 Zapier is a tool which allows you to create integrations and automations between apps. It saves you time by handling boring routines while you pay attention to the most important things, allowing you to become more productive. You can automatically fill spreadsheets with information from your Gmail inbox or receive custom notifications from Slack. You can use it for almost any task you need to automate. Zapier is highly intuitive and no coding experience is required to configure it. It integrates with over 1,500 apps and you can build customized zaps with only a few clicks.
6. Miro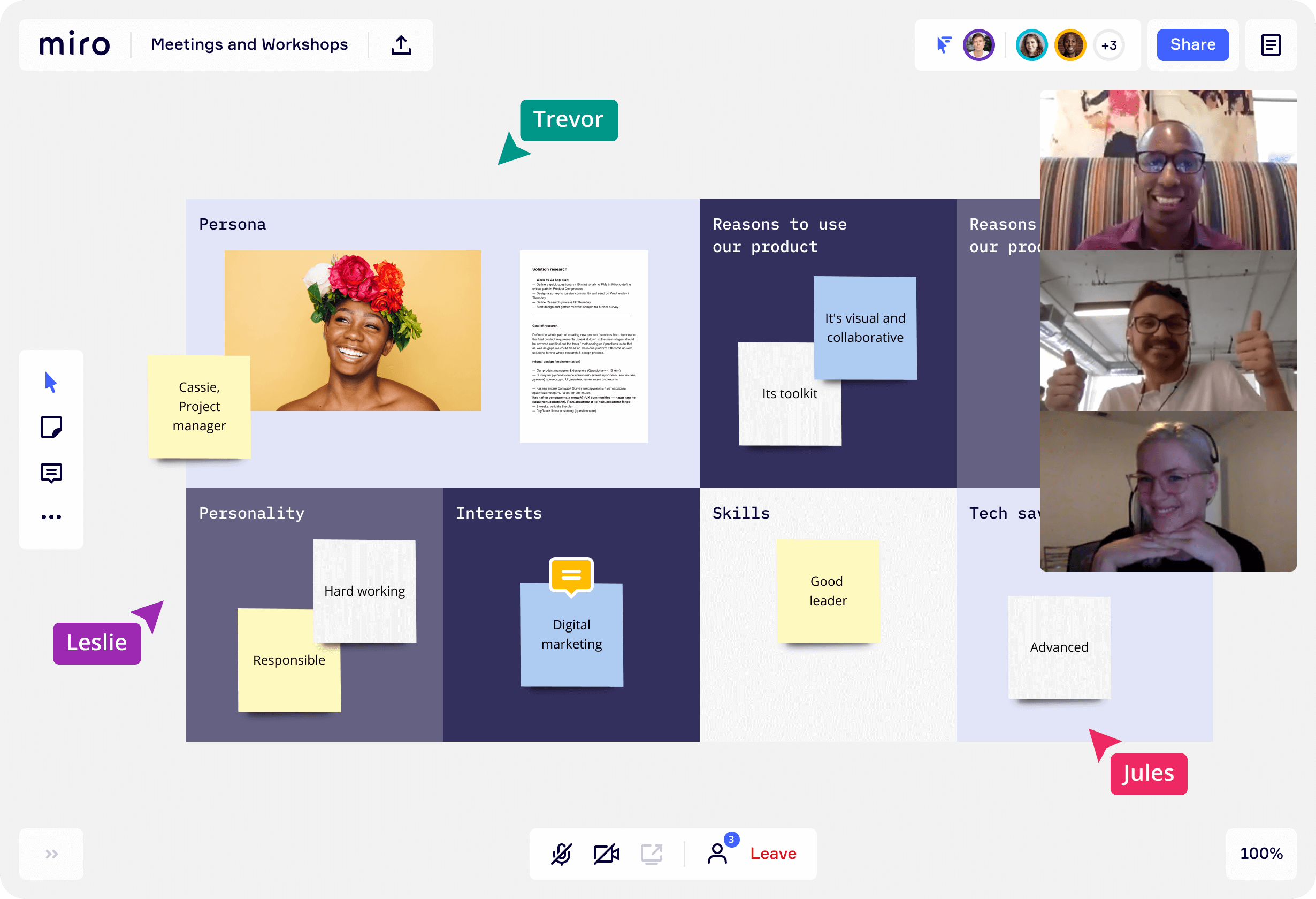 Miro is one of the best collaboration tools that allows teams to visually collaborate and brainstorm on ideas. It is a digital whiteboard that can be used by cross-functional teams to create wireframes, customer journeys, and maps. Team members can share ideas, leave feedback, and track changes. Miro comes with custom icons and templates for wireframes, mind maps, user journeys, etc. It's a productivity tool that helps individuals and teams to ideate and collaborate on the go. Miro is highly intuitive and easy to use. You can visualize your idea or workflow with a few clicks.
7. Slack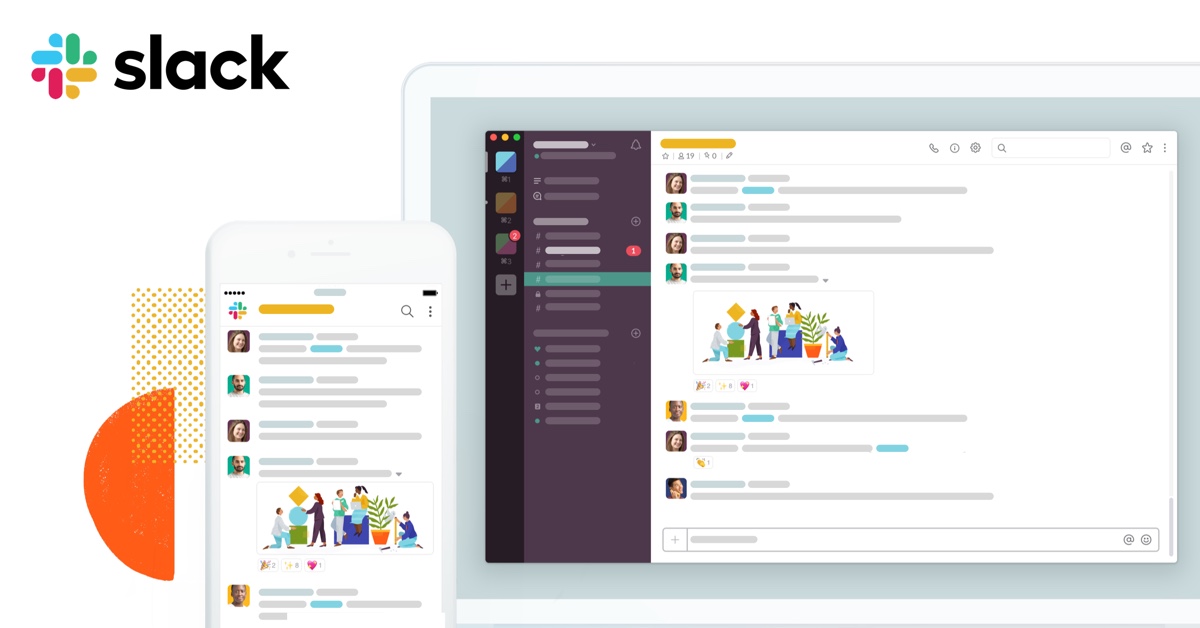 Slack is a tool that allows smooth and efficient communication between team members. Slack channels can be used to better manage communication between sub-teams, so everyone is involved only in discussions that are relevant to them. Members can collaborate, share screens, and also get on voice or video calls on this platform. Its design also makes it easy to share videos, images, documents, PDFs, and more. With the free plan, you can have unlimited members in your workspace, but voice and video calls can only happen between two members. Only the most recent 10,000 messages are available and storage space is limited to 5gb on the free plan. Slack is easy to set up and use. No previous experience is required.
Conclusion
As remote work is becoming increasingly popular, more productivity tools will be released across different app and software stores. However, ensure that you use the tools that solve your personal or team's productivity needs and improve performance.