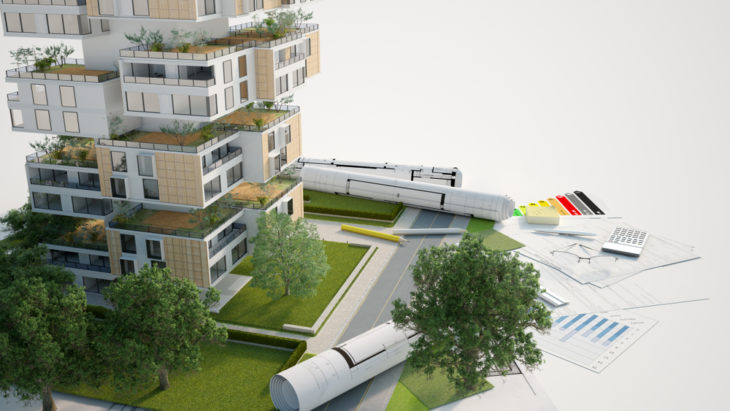 U.S. Businesses Reducing Energy Costs by About a Third With Benchmarking
Effective energy management practices that incorporate benchmarking are enabling U.S. businesses to protect the environment and reduce their energy costs by up to 35%.
Backed by the U.S. Environmental Protection Agency (EPA) ENERGY STAR program, energy performance benchmarking of buildings enables building owners and managers to establish how effective their energy management practices are. It also helps them to manage their buildings for continuous improvement and increase profitability by lowering operating and energy costs.
Energy performance ratings are a critical tool for managing energy efficiency and comparing performance between buildings and various facilities with similar functionality.
The key metrics for assessing energy performance are identified through benchmarking. Baselines are established and goals set so that the key drivers of energy use can be identified, making benchmarking a very important diagnostic tool.
The benchmarking process also gives businesses and organizations the opportunity to define what they have failed to achieve in terms of energy performance by comparing their efforts with the achievements of others in the same industry. Those who are successful in terms of increasing the energy-efficiency of their buildings are encouraged to identify "best practices" that others can replicate.
The ENERGY STAR program provides guidance and various benchmarking tools that have been designed to help organizations save energy. Having identified the key drivers, they can adjust or normalize the metrics so they can compare energy use more accurately. This might relate to the weather, different production levels.
Benchmarking Tools
ENERGY STAR has created three invaluable tools for energy management:
1. Portfolio Manager, a free online software tool that is designed to enable users to track both energy and water usage and to rate the energy performance of certain building types. More specifically, it enables users to:
Track multiple energy and water meters, which is invaluable for tracking usage in large buildings or multiple properties.
Benchmark facilities in relation to their previous performance.
See the percentage improvement in source energy that has been weather-normalized.
Monitor both energy and water costs.
Verify the energy performance of the building.
Determine what the energy performance ratings are.
Portfolio Manager can provide an EPA energy-performance rating for many types of buildings. These ratings originate from national energy data and facility information and are available on a scale of 1 to 100. They are reliable because they take the impact of variations in weather and certain key operating and physical characteristics of each building into account.
The EPA recognizes buildings with superior energy efficiency and performance. When a building achieves the top 25% of performance ratings nationally – without any compromise of services or comfort – it is eligible for the ENERGY STAR label.
2. Energy Performance Indicators (EPIs) that are designed to enable energy managers to evaluate the energy efficiency of manufacturing plants. EPIs are critical management tools that evaluate how efficiently plants use energy in comparison to the sector they are operating in.
EPIs are developed from facility-level energy and production data and they provide key performance metrics as well as EPA energy-performance ratings on a scale of 1 to 100 like Portfolio Manager. Importantly, this tool normalizes the key factors that drive the use of energy including:
Utilization of plant
Product mix
Product and facility characteristics
The EPA also recognizes plants with superior performance. When a plant achieves the top 25% of performance ratings nationally and satisfies the required compliance criteria it is eligible for the ENERGY STAR label.
3. Benchmarking guidance that is assessed via the online resource, Guidelines for Energy Management. This helps energy managers develop their own benchmarks for facilities that aren't provided for by Portfolio Manager or the EPIs. The technical guidelines assist with planning, development of metrics, normalization of data, and utilization of the results.
A single approach doesn't always address all the needs of every business or organization, but there is no doubt that they will all benefit in some way from implementing some sort of benchmarking process. A skilled professional offering mechanical engineering services, for instance the team from NY-Engineers that operates from New York, Chicago, and other regions, will be able to tailor a successful benchmarking program to the culture and structure of your specific business and its building, plant, or facility.

The Key Steps & Benefits of Benchmarking
ENERGY STAR has defined the key steps and benefits of benchmarking in terms of supporting energy management, assessing performance, and evaluating results.
1. Supporting energy management
The steps needed to support energy management include:
Determining the objectives for benchmarking.
Defining the scope of benchmarking for the facility, organization, or equipment involved.
Identifying the measures of energy intensity.
Establishing a baseline so that progress can be measured.
Engaging senior managers in the process.
Examining the options available.
The Guidelines for Energy Management are the recommended tools for supporting energy management.
Benefits include:
Initiation of continuous improvement in corporate energy performance.
Facilitation of ranking facilities that can be used to prioritize capital investments.
The ability to ensure that buildings and/or facilities can be compared quantitatively on an equal footing.
A means to produce cooperation between the key players to drive change and improvements in energy efficiency.
2. Assessing performance
The steps required to assess performance include:
Analyzing data needs.
Collecting data relating to energy use.
Normalizing energy use with controls for external factors like the weather.
Testing the benchmarking process to check how well it predicts energy performance.
Portfolio Manager and industrial EPIs are the tools which will support assessment of performance.
Benefits include:
A better understanding of key drivers and energy consumption patterns.
Quantification of the performance of buildings, plants and other facilities in relation to others that are similar in function.
Evaluation of the position of the organization or business relative to the rest of the market.
3. Evaluating results
The steps required to evaluate results include:
Analyzing the data required for measuring current energy efficiency relative to specified benchmarks.
Continuous reassessment of the benchmarking process.
The EPA's National Energy Performance Ratings will assist in evaluating results. A goal is to achieve ENERGY STAR recognition.
Benefits include:
Facilitating provision of tools that can be used to diagnose problems.
Finding where there is a need for improvement.
Identification of the drivers that enable superior performance.
Goals and targets can be defined.
A basis for both internal and external recognition is created.
The organization's bottom line will invariably be improved along with the best possible ROI.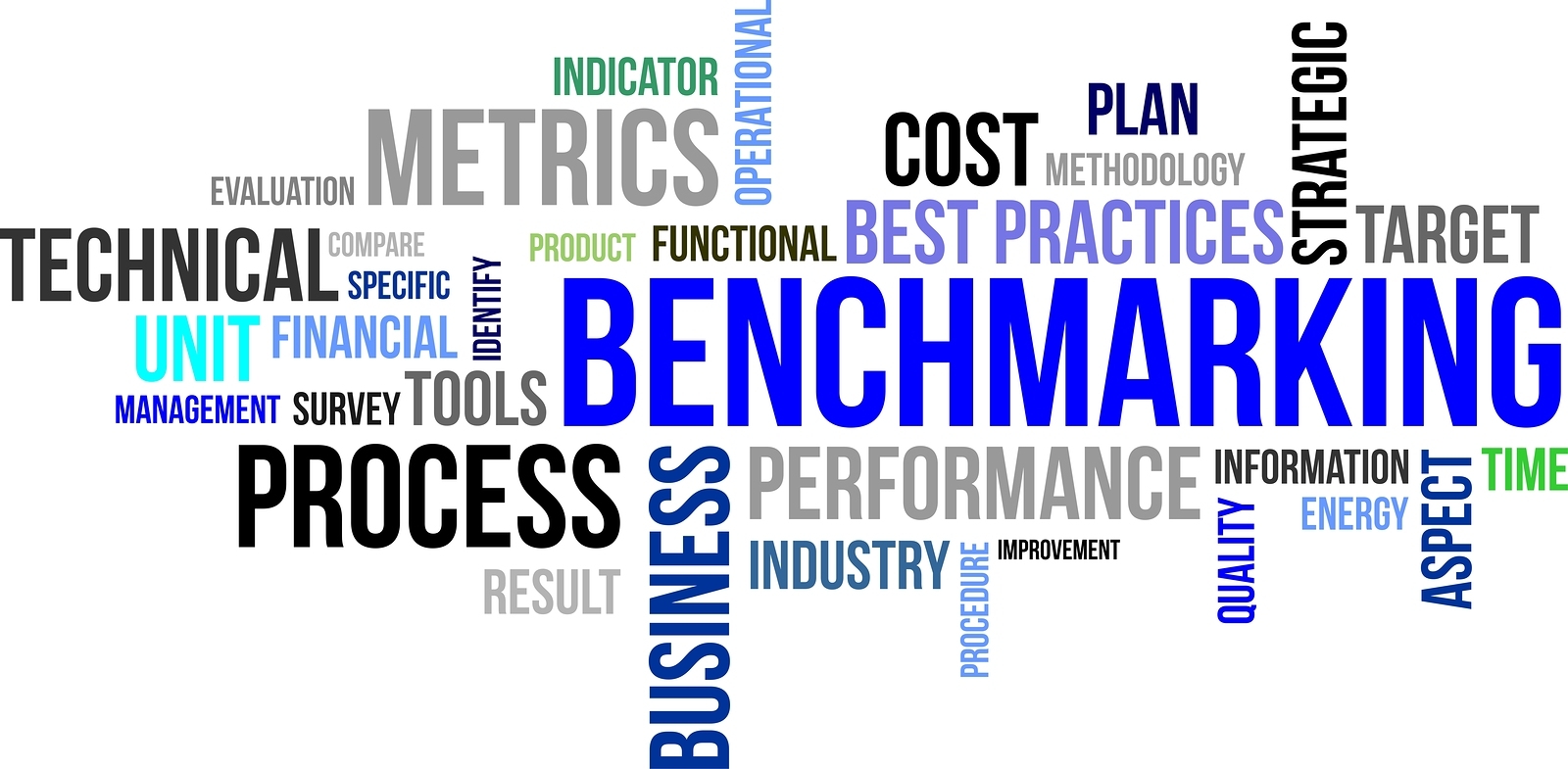 Increased Participation in Benchmarking
The EPA reports that the demand for benchmarking continues to grow with more and more commercial, industrial, and institutional facilities using the available tools. Additionally, many of these facilities have been awarded the ENERGY STAR for superior energy performance.
It's not just the prestige that matters, these facilities now use around 35% less energy than the established average, and they continue to provide the same or better services.
It's a win-win situation.