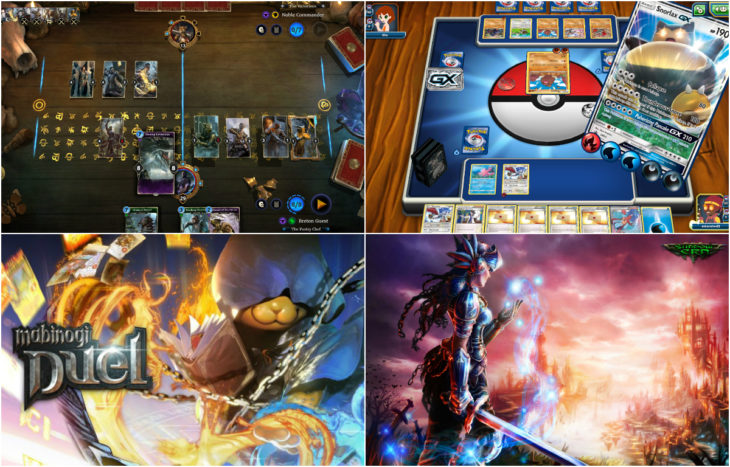 10 Best CCG for Android in 2023
Collectible card games, or most commonly known as CCG, are extremely popular today. Here on our list, you will find the best ten CCG, and all the info is from the players who are playing these games. Because who better to tell you what is good and what is not. So without further ado, let's dive into our list.
1. Shadowverse
You get 40 sets with eight cards each. There are a lot of daily rewards, quest rewards, and many other things. Some have stated how this is a Hearthstone alternative, but if you are not that big of a fan of that game, Shadowverse is excellent. There are enough materials to create a strong deck of cards, but according to other players, if you want something stronger, you will need to spend some money. There is a voice-acted single story found in the game.
2. Hearthstone: Heroes of Warcraft
We mentioned Hearthstone before, and now we will talk more about it. This version includes players paired up with other players, and even though it is free to play, you will get frustrated with how the game is going, since you will need materials to finish a deck. For that, you have a buying option, so be aware of that if you don't want to spend any money on a game. There is a voice included in a game, which makes it more entertaining. There is a problem with a reward system. You will get a lot more rewarded than usual for some tasks, while on the other hand, you will get almost nothing to complete another task. Overall it is a very entertaining game worth trying out.
3. Eternal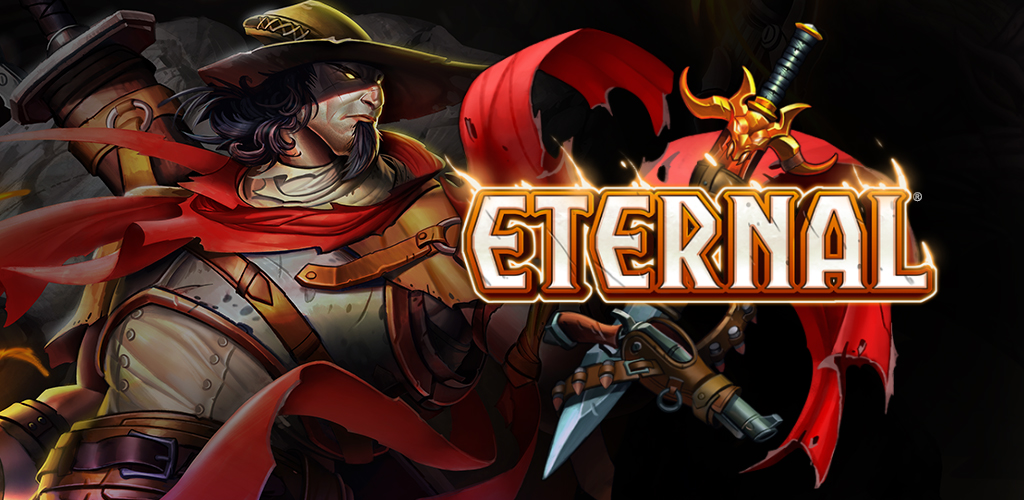 Very simple, but you will need to strategize to collect some precious cards. There are weapons and spells that you can use, and draft allows you to keep the cards you pick and earn. You also get some additional rewards for it. The pack system is fair, as it gives you the ability to convert or crafts cards that you aren't interested in keeping. That way, the trading system is completely gone, which some of the players find very enjoyable.
4. Shadow Era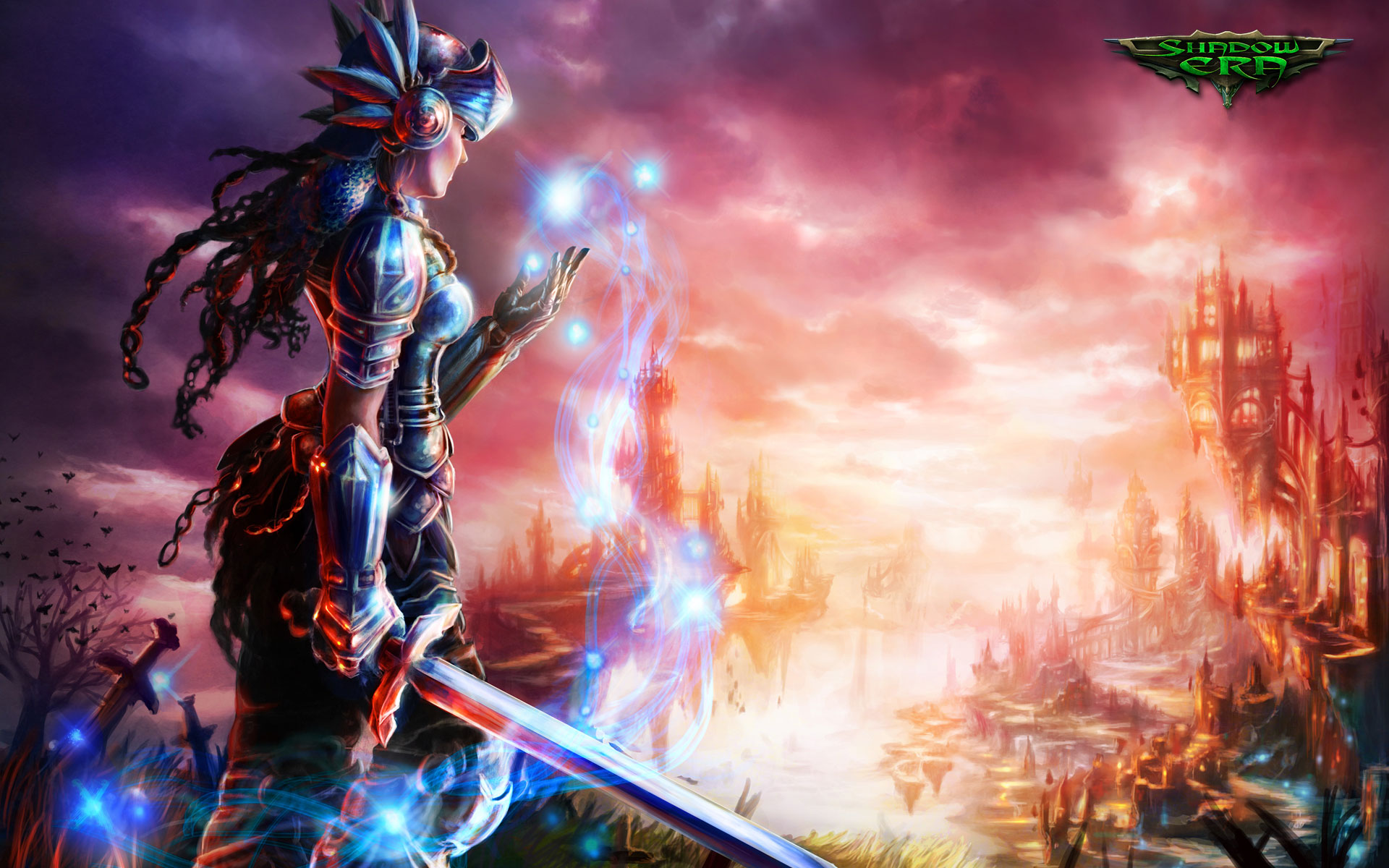 Free to play, but if you want a stronger deck, there is an option of purchasing cards and other things in the game. The design is beautiful, and no matter what the outcome of the matches is, you are guaranteed a fun time playing. However, some say how the pack customization isn't that great, and some features should be included in the game, like sorting cards.
5. Elder Scrolls: Legends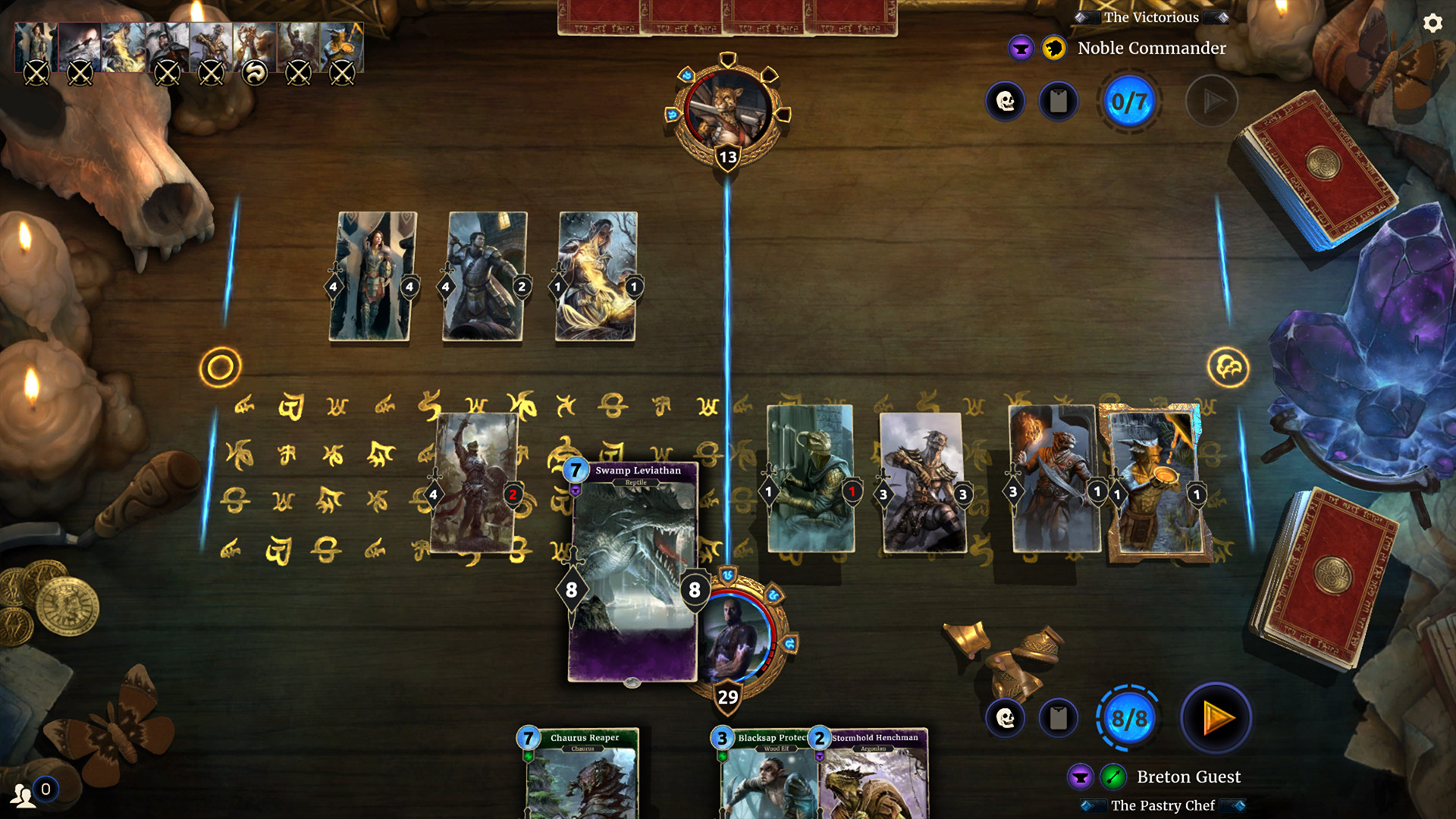 You are playing on various lanes with several mechanics. You can assemble a particular being to a specific lane, but you only attack them on that very lane you chose. There is an option of moving them around on lanes. You need to think and strategize the moves, attacks, and lanes, and that is what makes this game distinctive. Deckbuilding is also fantastic, but some are saying how the two lanes division has a snowball effect. That means that that will take you to lose a match, but if you carefully plan your move, you will for sure be rewarded.
6. Deck Heroes: Legacy
You need to adjust your deck of cards, and you need to plan your moves carefully. Mazes for farming, Arena for PvP, and rankings and Radis for taking other player money are just some of the features found in this game. You get to choose from four different parties to build your deck, and the game is overall very unique and entertaining to play.
7. Mabinogi Duel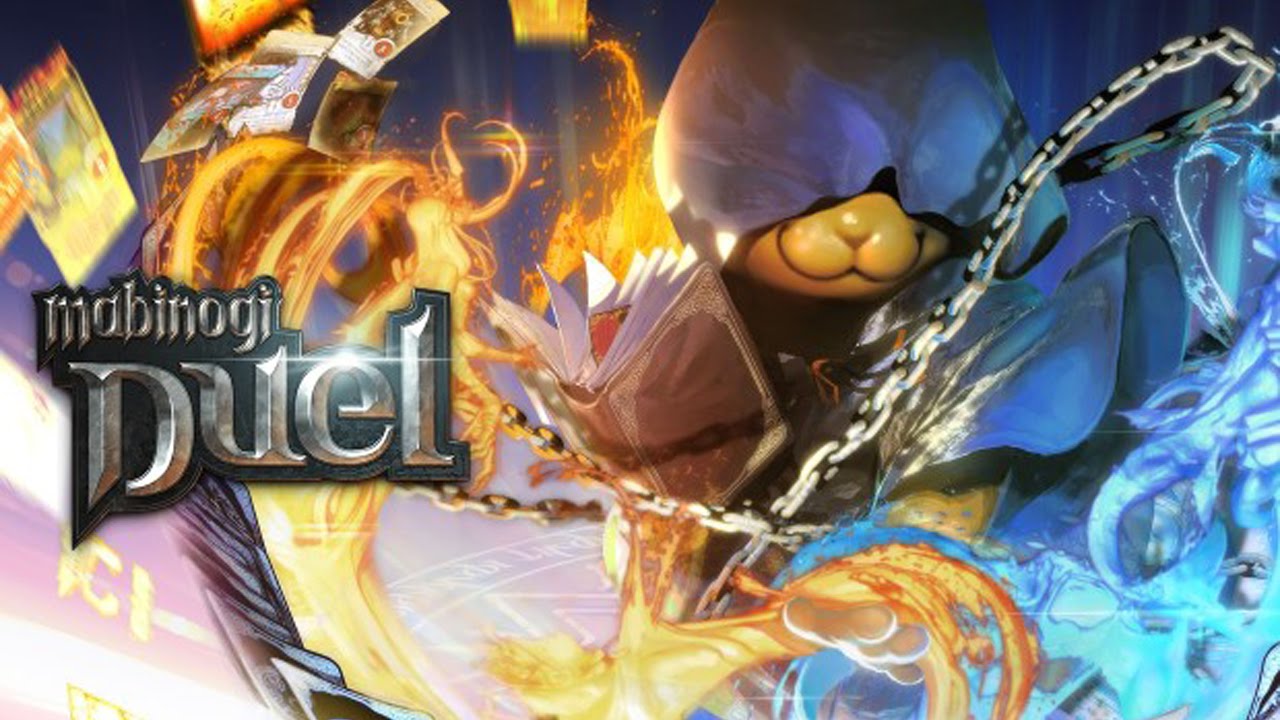 You start the fight with all of your cards, and you need to strategize and plan your move. There is a graveyard feature for your fallen cards, and you can bring them back from the dead. In the battle, you gain experience, you level-up, and increase your health, amongst other things. However, some UI elements are too small to read or to tap if your Android has a smaller screen.
8. HEX: Shards of Fate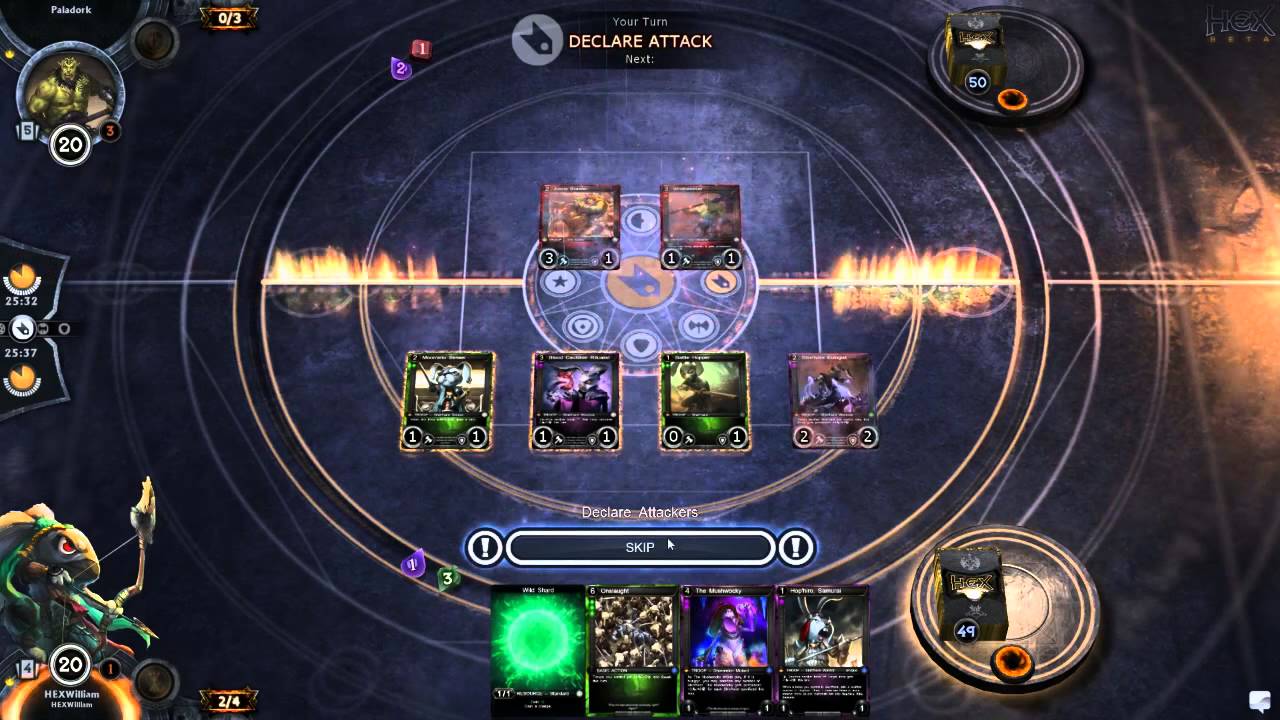 A multiplex communication between cards and several game points is unique with this game. You can trade cards with other players, and there is a nice amount of cards that you get for a few pieces of game currency. Some say that it is very profitable compared to other games.
9. Pokémon Trading Card Games Online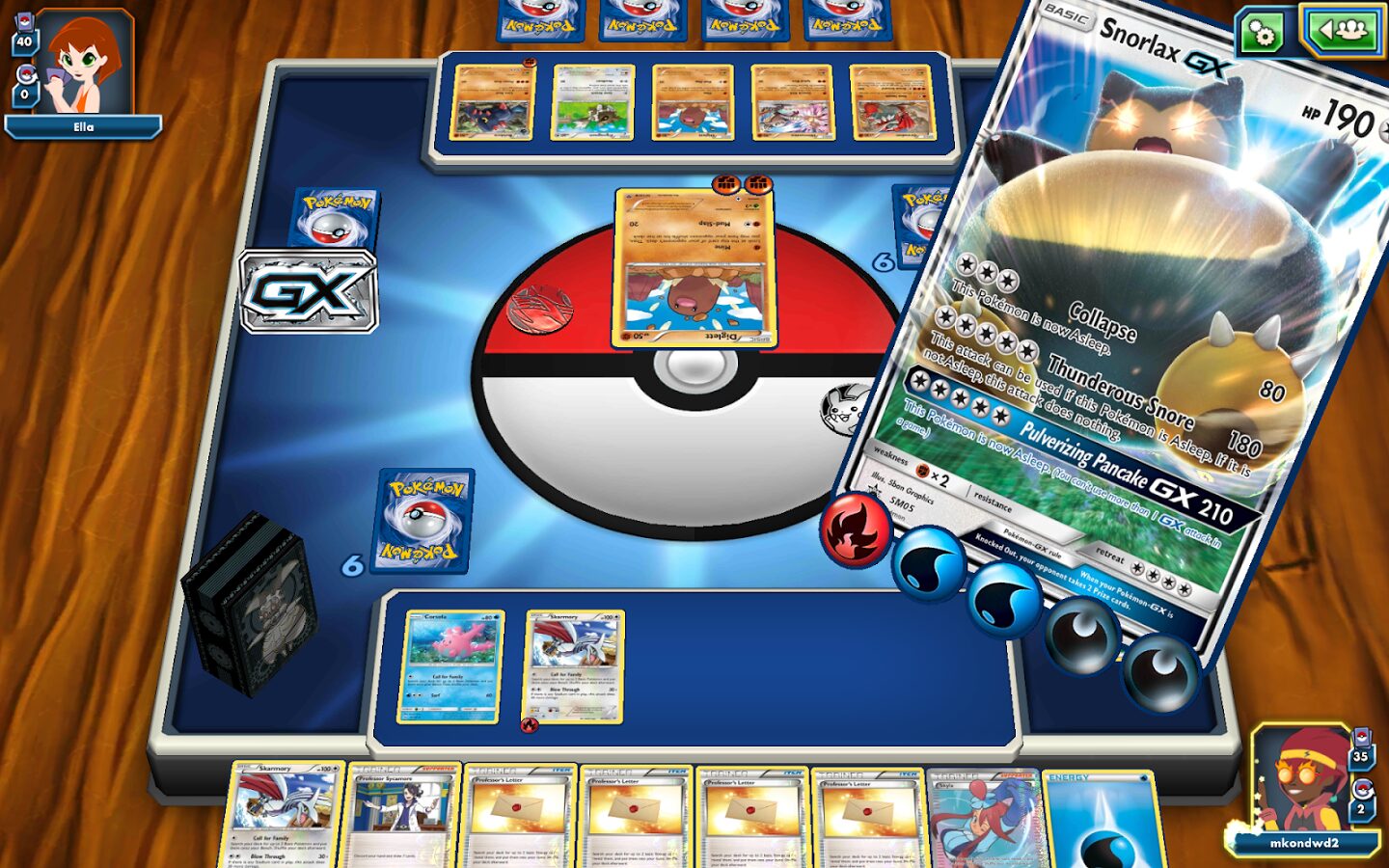 Pokémon is still popular today. With Pokémon Trading Card, you get to win and buy a card with in-game currency. You can't purchase that currency with real money, which makes this game different compared to the others found on our list. However, there is a code you get to purchase stuff with real-life money.
10. Yu-Gi-Oh! Duel Links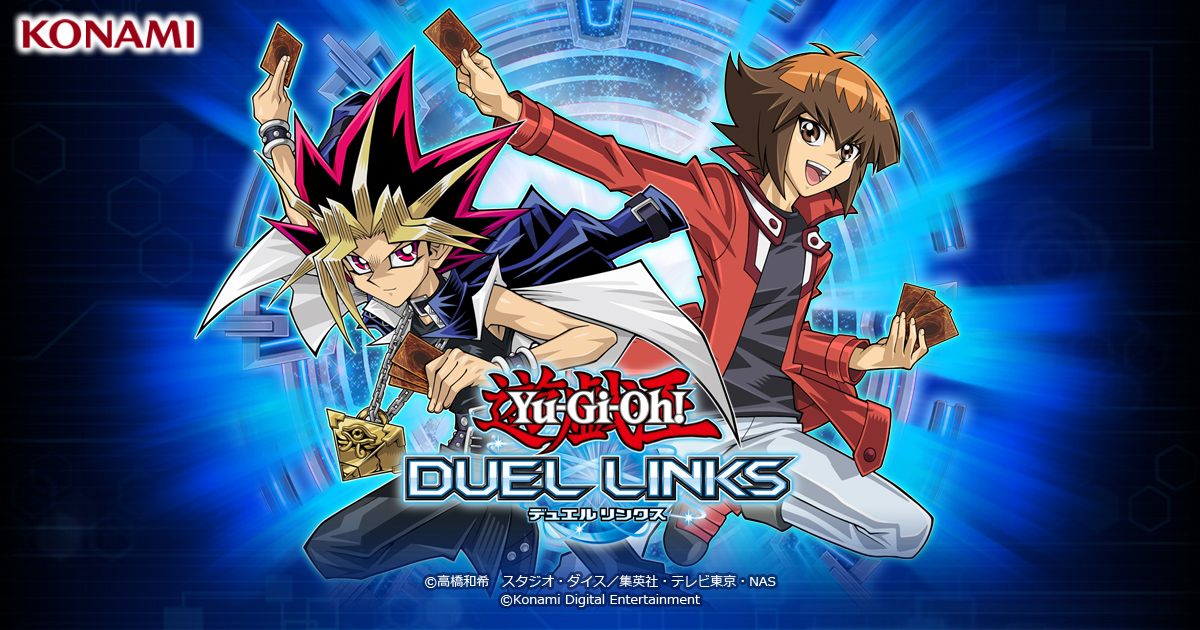 The animation is fantastic, and there are constant updates to the game. You can play it for free, or you can purchase things with in-game currency. However, there is a problem with cards, meaning that the official rule is to assign six zones, but the mobile redundancy only allows you to have three cards.