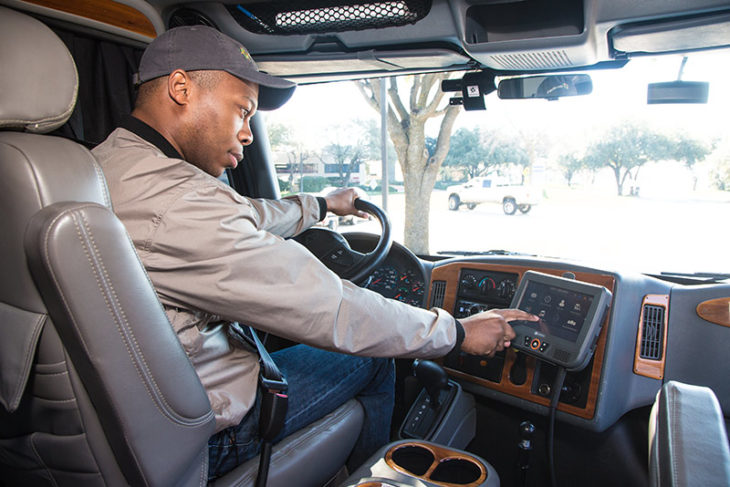 5 Best ELD Devices for Truckers in 2023
The transition of truckers using AOBRD to the electronic logs systems dated 16th December 2019. Thus, the need for a dependable and feature-packed e-logs device capable of helping drivers in tracking their automated e-logs, on-duty status, and Location data.
The larger fleet management software providers reviewed in elddevices.net, such as Fleetmatics Reveal, had AOBRDs or EOBRs integrated into their fleet solution before the ELD devices became a reality.
When connected to the fleet management software, ELD devices make a difference in helping to transmit the driving status in real-time to back office.
And with electronic logs like Fleetmatics Reveal in place, truckers and fleet managers can eliminate the dangers of motor vehicle accidents.
The ELD market is, however, flooded with electronic logging devices, which come with a variety of features. And It could be a bit challenging to pick out the best accessories from them.
That is why we bring you this guide to get your hands on the best ELD device in 2023.
1. Fleetmatics Reveal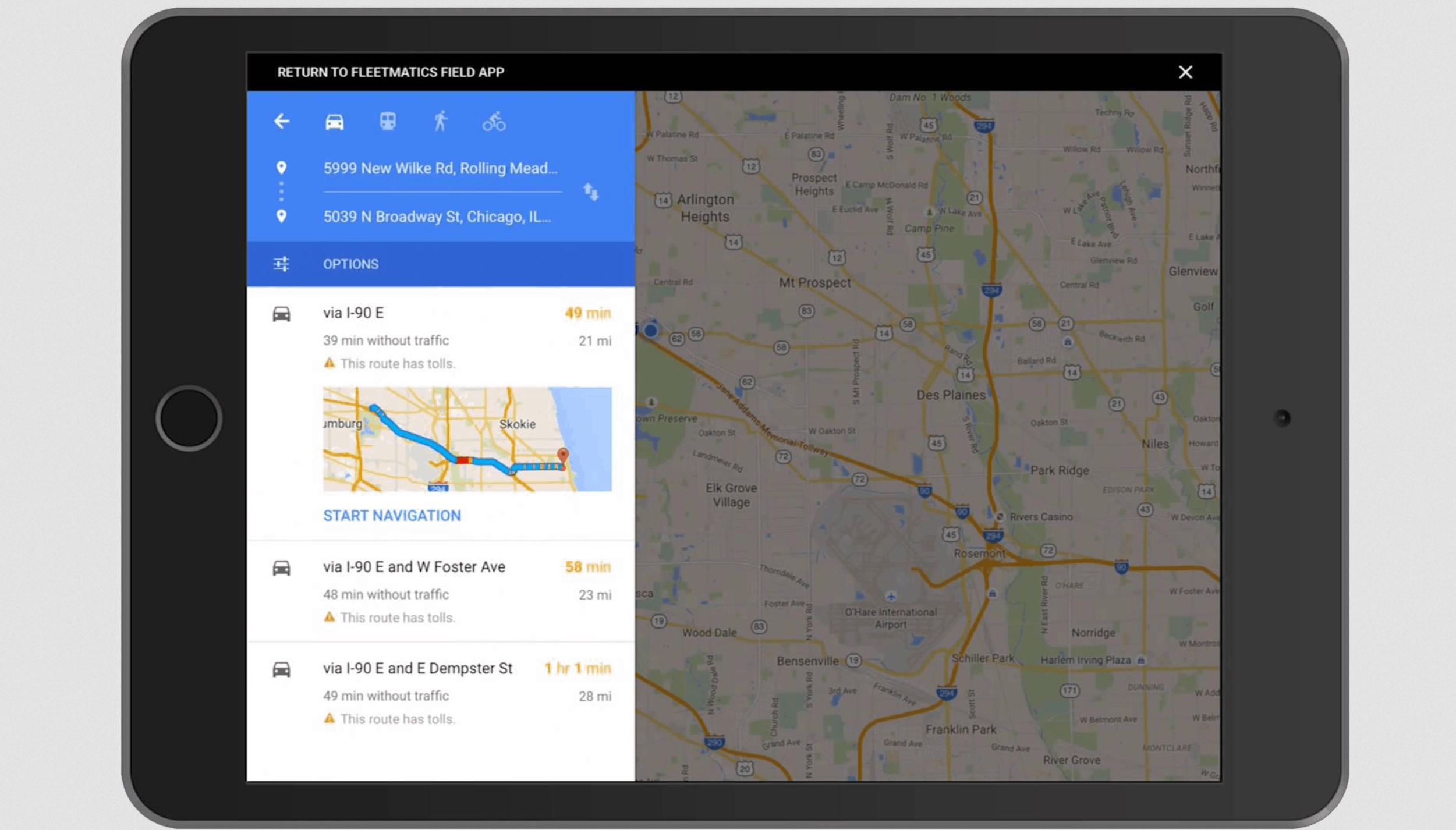 Fleetmatics Reveal Logbook (now Verizon Connect Reveal) is an outstanding player in the tracking and management of fleets. This solution is one of the more prominent tracking solutions on the market.
A significant part of the business services tends to focus on smaller local fleets. Historically, road-trucking is not their core demographic, and it reflects a little in their range.
However, this solution is priced for BYOD options somewhere within the upper mid-range. And there are no upfront costs.
The estimated monthly payment for the primary REVEAL platform is $35 per month, and it features GPS tracking as well as many other tools and reports – Adding an extra $10 per month on electronic logs.
And most of all, the company includes an additional $15 per month for a smartphone or tablet with a data plan.
So, since the company provides the cell data plan instead of allowing drivers to use their own, you are looking at something equivalent to $60 per unit a month.
The tracking feature is accurate, and some handy dashboards and reports are available to assist you in controlling your mobile workforce.
This monitoring and fleet management devices at the back office are visually appealing and easy to use. And also, the tracking hardware can be hidden behind the windshield to help prevent tampering. And the system even has its connection to 4G networks.
So even though the smartphone display switched off, fleet managers can always get the unit's location reports. All of this makes the Fleetmatics Reveal an incredibly robust ELD with GPS tracker.
And this might be an ideal choice if all you want is tracking and fleet management.
2. KeepTrucking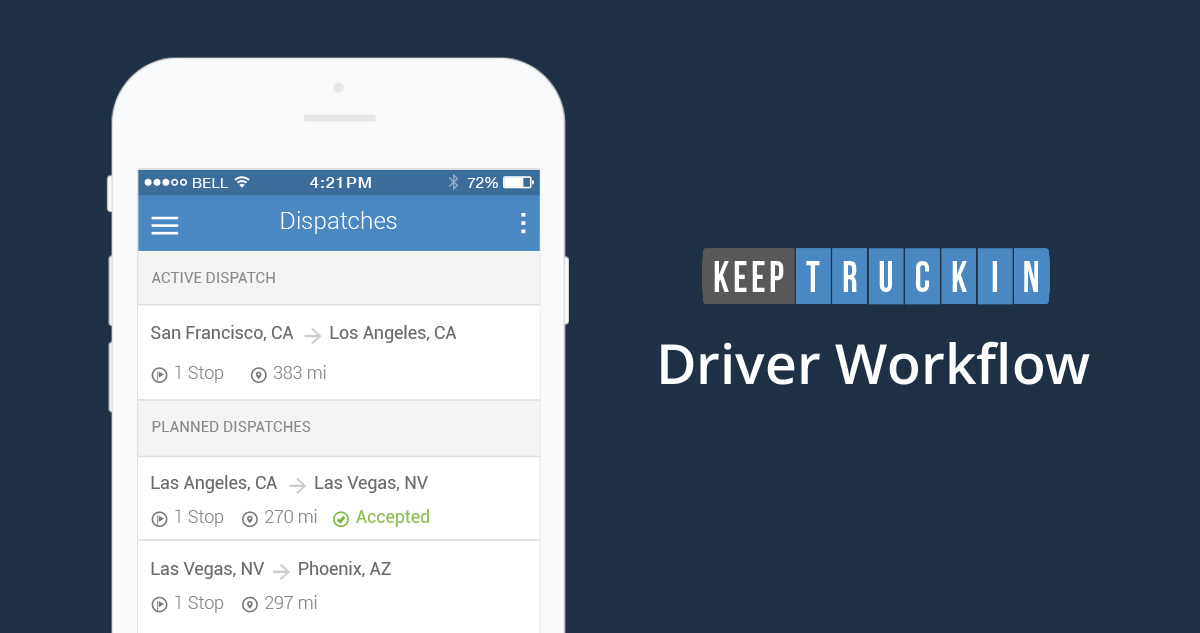 The KeepTrucking provides you with a solution that is easy and inexpensive to meet the requirements of state law enforcement.
The electronic log has a monthly pricing system and features that are equivalent to several top-ranking ELD units sold on the market.
Its capabilities, such as geofencing and fuel tracking, allow you to ensure safety while on the road. This device has quick deployment and user-friendly interface to guarantee smooth rendition
With the KeepTrucking, drivers can quickly access their status and drive logs. And in addition to standard features, this electronic log solution brings several modern features such as fuel monitoring, engine diagnostics, alert mechanism tampering, and geofencing.
2. BigRoad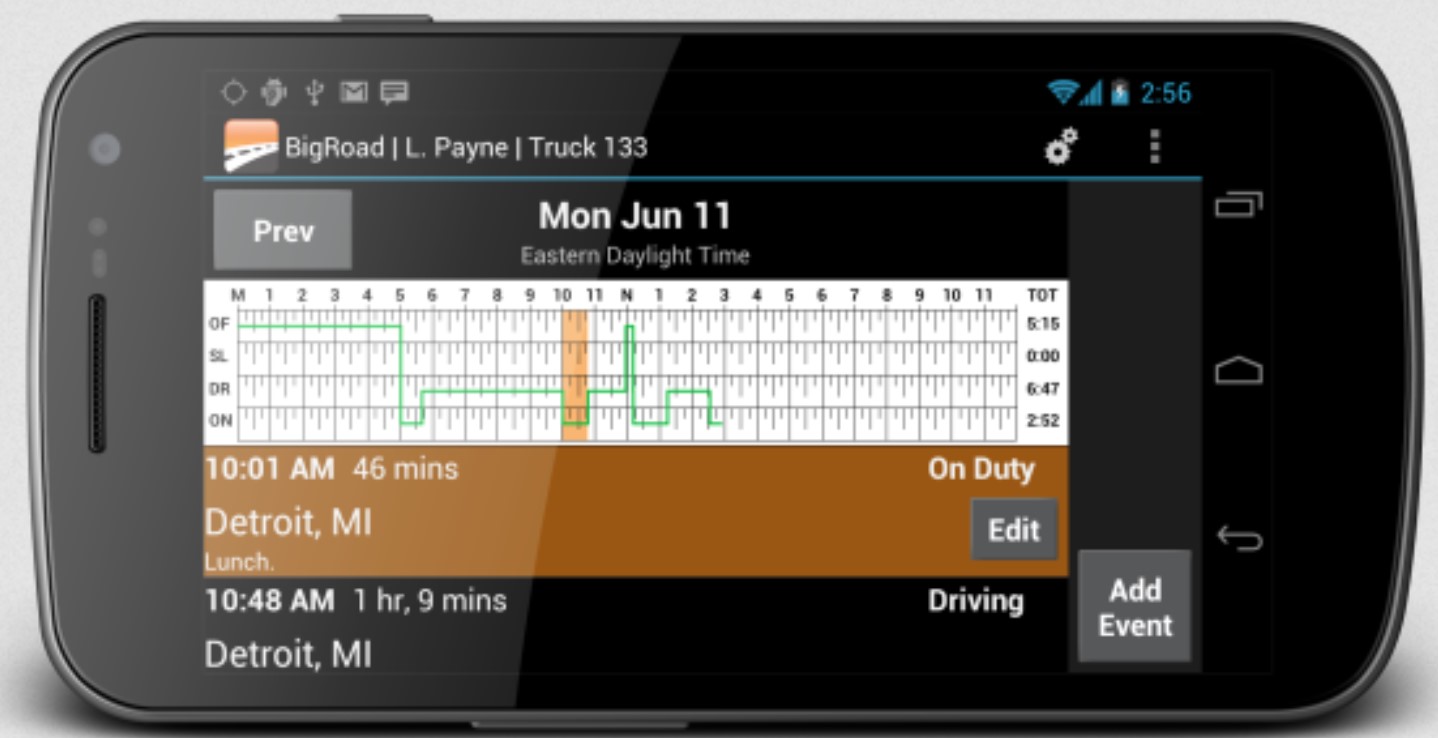 The BigRoad is built for truck drivers who want their log files to be saved on their smartphone or tablet. Basically, for vehicle drivers and fleet owners, this e-log was intended to be used as a stand-alone device.
In addition to the easy-to-go functions, it also offers add-on features such as location tracking using Google Maps.
And it also allows for a simple two-way system of communication between the back office and driver. Not only that, drivers can easily access the upcoming hours with the use of this electronic log.
The system logs can also be faxed, printed, or sent via email to the drivers. Furthermore, this ELD solution has a primary inspection form, which helps the driver to ensure that the road check has been conducted successfully.
3. Garmin eLog™
Like Fleetmatics Reveal, Garmin is also one of the leading companies dedicated to producing top-notch trucking ELDs. And given its hi-tech features, this system could be edging on the pricier side. However, the features of this device worth the money.
This e-log is also compatible with some Garmin devices that allow truckers to access data quickly.
And when it comes to compliance with FMCSA regulation, the information format and timesheets in the Garmin eLog follow all of the specified FMCSA requirements.
Thus, Enabling the inspection officer as well as the fleet operators to access all fleet data logs through USB or Bluetooth easily.
This ELD effectively functions as a simple but robust solution to guarantee drivers and fleet owners can comply with the FMCSA rules.
And one of the best things about the Garmin eLog is that it has no downsides like unclear tech-specifications or inadequate FMS compliance standards.
5. Samsara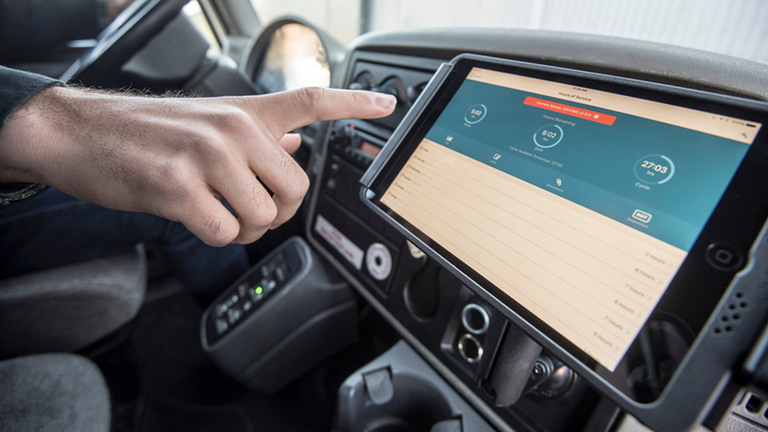 Compared to the industry players at present, the Samsara is a great competitor in the trucker's business. And this system has undeniably built a reputation for itself in the industry.
This electronic log operates as a cloud-based system that would make reliability supreme. Besides, the solution is very user-friendly and helps users to adapt quickly.
One of the benefits of opting for the Samsara is that, when compared to its competitors, it saves you a significant amount of money.
This e-log gives the vehicle management system access to the highest quality sensor data. And with the hardware and office tools of this solution, customers are provided a tested ELD compliant solution for good coordination within the fleet company.
Also, this solution offers better safety measures at reasonable prices, with active fleet service.
In conclusion, just like Fleetmatics Reveal, other providers of excellent solution review here are reputable, thriving business with an extended tracking and telematics background as an industry leader.
They have the resources to produce substantial improvements to their offering, and we have every good reason to believe that they will. However, a carrier should be prudent about choosing an electronic logging device.
To learn even more about this topic, visit jeepequipment.com.