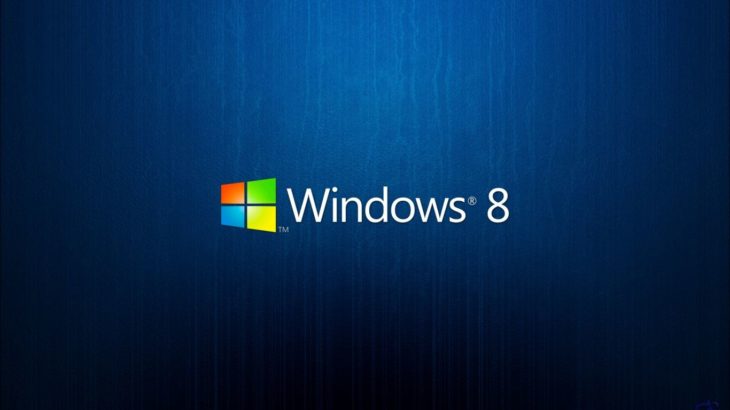 Everything There Is to Know About Windows 8
An operating system is hard to be reviewed, mainly because people use applications, not the OS. However, operating systems should be transparent and act as a platform for apps. We live in a cloud-driven world where no apps or device works on a single OS. So, if you use Windows applications you probably expect them to run smoothly. In 2013, Windows 8 was released, let's take a closer look at everything there is to know about this OS.
The Windows 8 User Interface
Windows 8 was designed to be part of an ecosystem. Hence, the Windows 8 user interface (formerly called Metro) became the primary interface for Windows users. The interface acts as the Start menu and all apps show up as tiles on the Start screen. The Start screen is no much different than the one of the previous OS, such as Windows 7 or Windows XP, but the apps consume the entire screen and can run in a window on the desktop.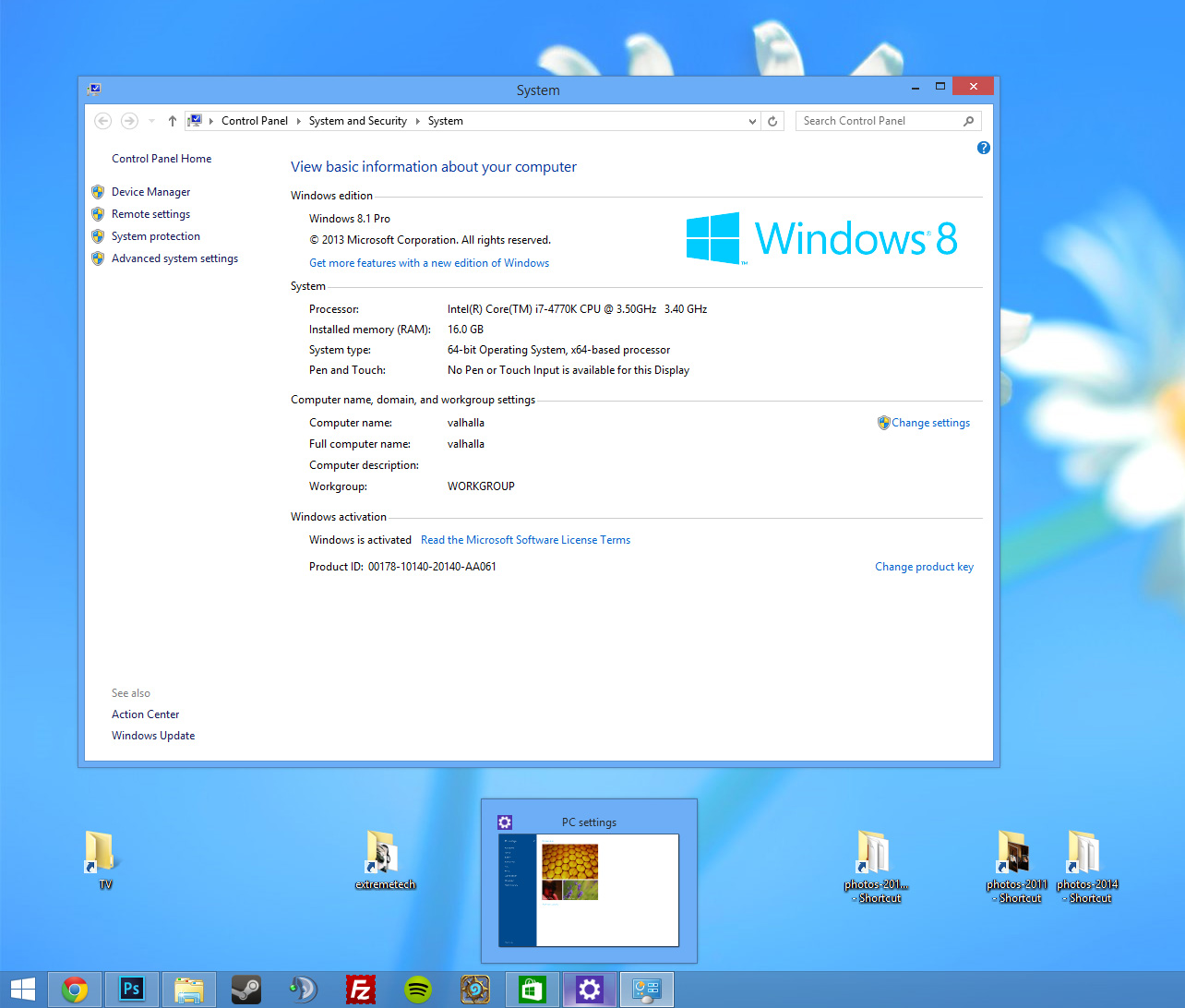 There are plenty of accessory apps which don't appear on the Start screen by default. Instead, you have to right-click a blank area in the Start screen and then click the All apps icon at the lower right. The key feature of this OS is the live tiles which are double-wide (310 by 150 pixels) and display dynamic information.
Navigating the Desktop
Users can't boot directly into the desktop, which might be an issue for certain vertical applications which need to boot directly into a desktop environment. In order to launch an app, you should click its tile in the Start screen. Other than that, the desktop is almost the same in the previous OS.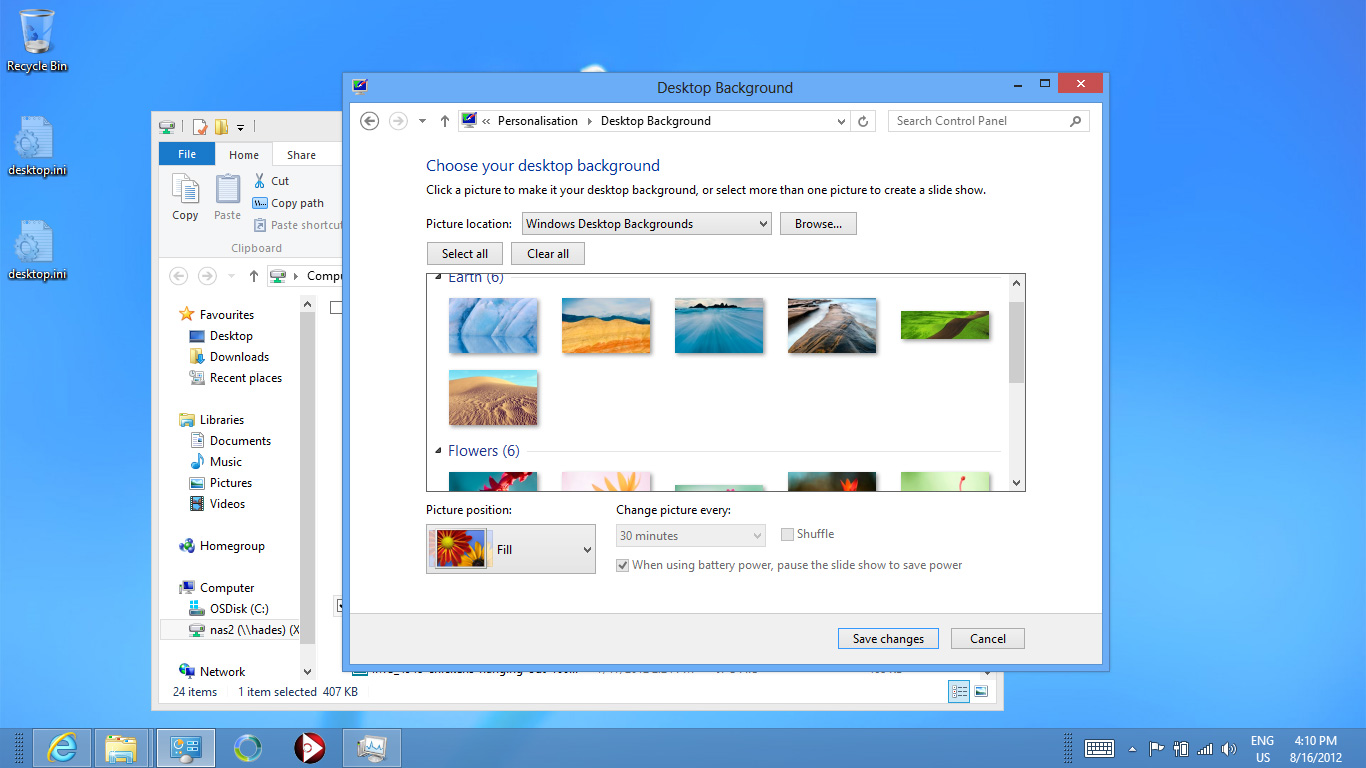 The Windows 8 desktop is bare, but you can add the system and user-file icons by right-clicking the desktop and selecting the Personalize menu. So, you can add these icons and pin them to the Start screen. To connect to the network, you only need the right drivers installed.
You can easily navigate the desktop as it's as transparent as the old versions, but some users find the absence of a full Start menu quite disturbing.
The Touch Experience
Most computers lack a touchscreen which doesn't allow you to reap the benefits inherent in Windows 8. A touch-enabled display offers a unique experience of Windows 8 as the touch support of this version is its defining factor. It works smoothly and efficiently.
Windows 8 on Tablets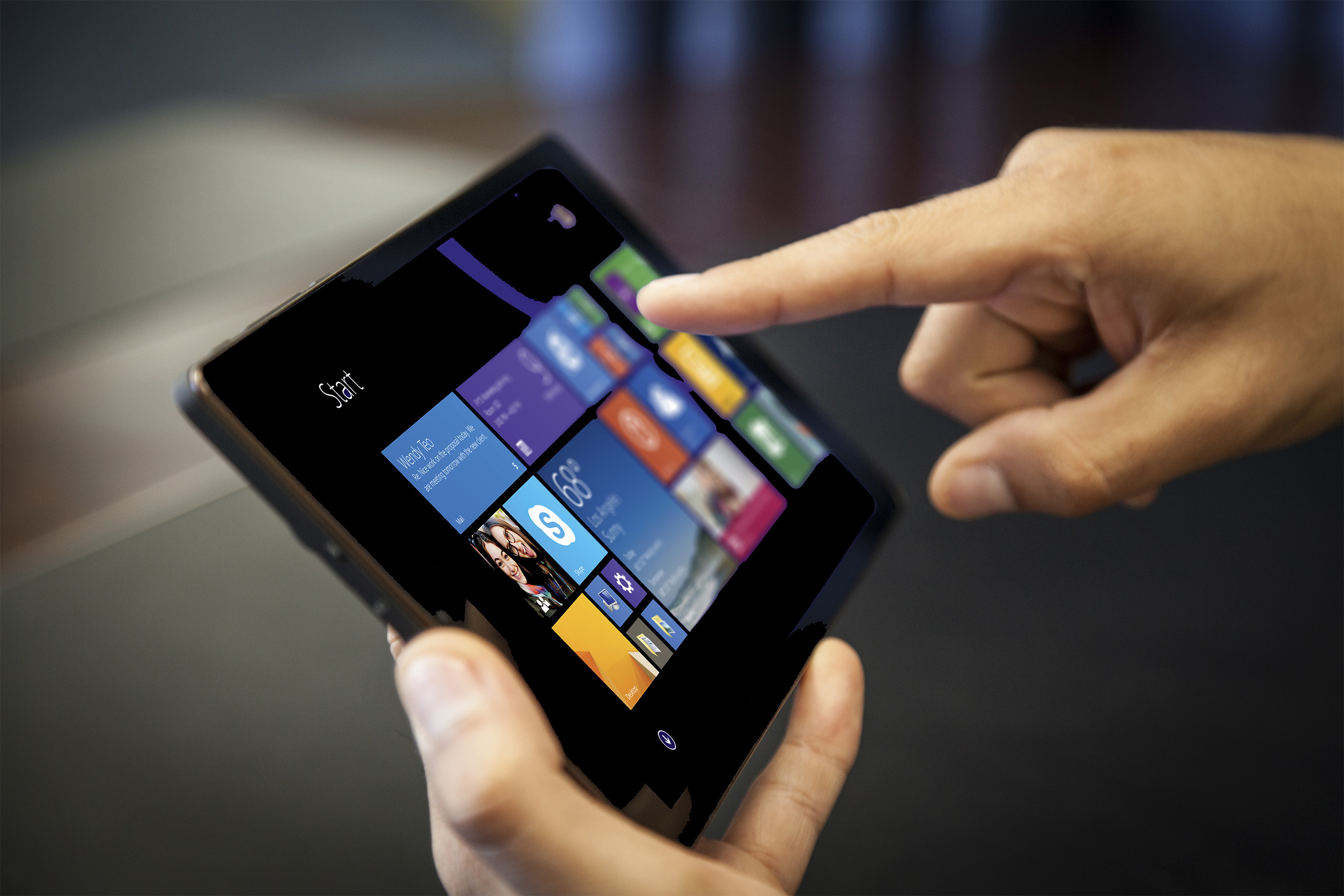 The emergence and popularity of tablets was probably the reason why a new Start screen of Windows 8 has been designed. This OS is the perfect option for tablets and it supports two types of tablets, Pro and RT models. The RT tablets have a restricted version of Windows 8 and access to the desktop only on a limited basis. On the other hand, devices with Intel-compatible processors can run the full PC version of Windows 8 and have complete access to the desktop.
The Microsoft Store
It was with Windows 8 that Microsoft added a store to Windows and to buy apps you only need to create a Microsoft account. There are several stores in Windows 8. Thus, you can buy apps by clicking the Store tile. Moreover, you can buy videos by launching the Video app and get music by launching the Music app. The music and video stores are named Xbox Music and Xbox Video. Navigating the Microsoft Store is quite similar to navigating the Start screen.
Personalizing Windows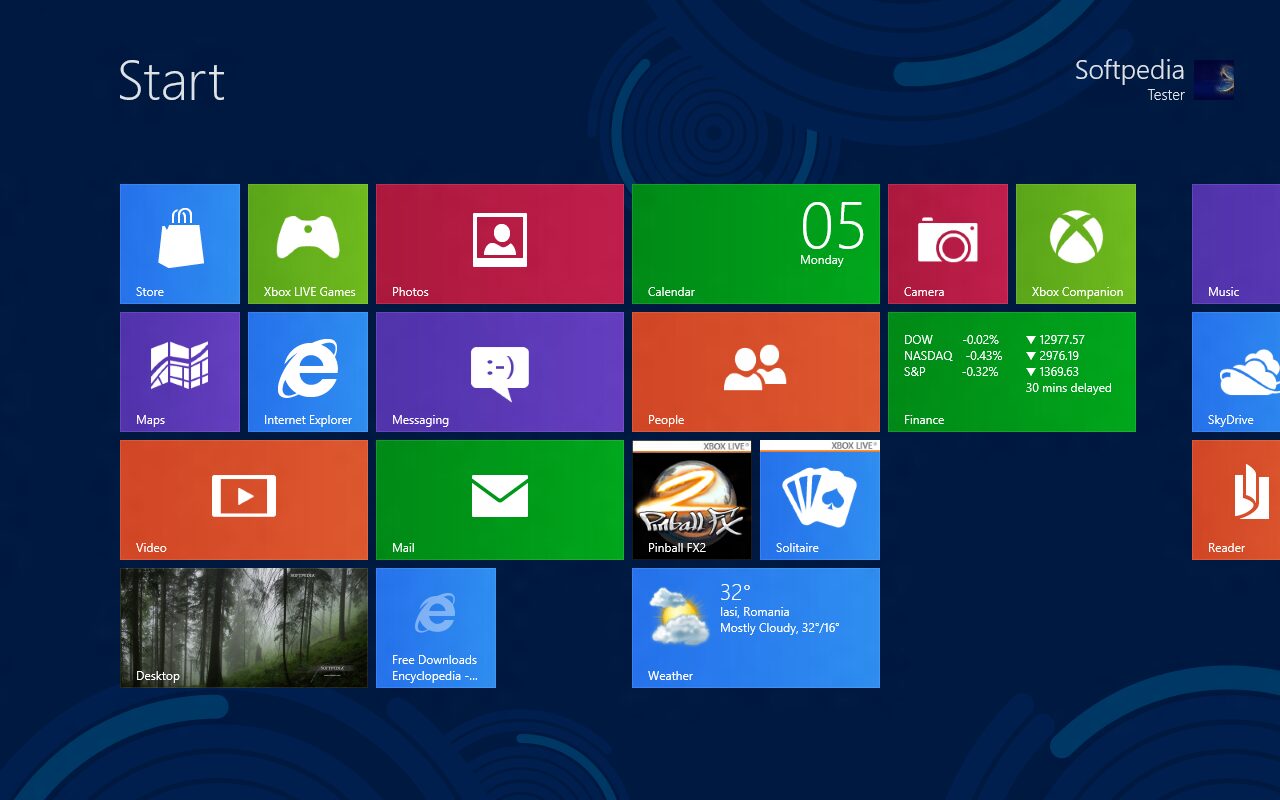 Windows 8 can be customized, but there is a certain exception worth knowing. So, you can't set Windows to boot directly to the desktop, but only by using third-party utilities. This personal computer OS allows you to move your favorite tiles to the left side of the screen or specify their size. Additionally, you can also turn off live-tile updates or group tiles by type.
There is no longer a startup configuration, but in Windows 8 you can select which applications launch at boot-up with the new Startup tab in Task Manager. Both free and paid items are available in the tile-based app store. Likewise, you can also customize the desktop and pin apps to the taskbar and there is a new programming interface, DirectText.
Storage and File System
Windows 8 features a new file system, Resilient File System, which is compatible with most NTFS file features. It also adds features to improve data integrity but works only on secondary drives, not boot drives. With this OS, reinstalling Windows became easier than ever as there are multiple levels of system repair. You can easily reinstall Windows from scratch with the Reset option and you don't need a new Windows key or the Windows setup disk. Furthermore, you can also reset certain setting while keeping the personal files and installed Windows 8 apps with the Refresh option.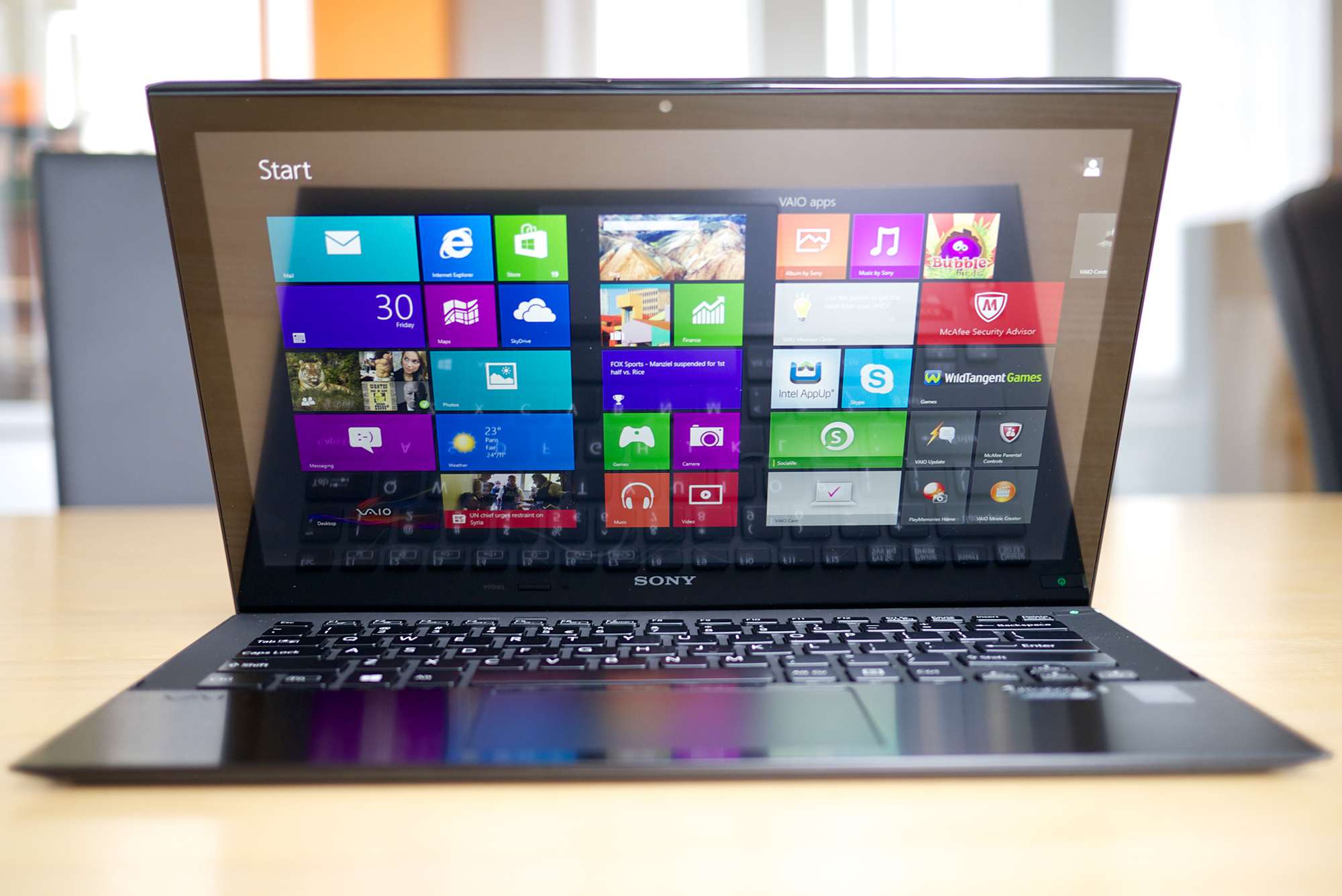 In a nutshell, Windows 8 is a personal computer operating system which didn't amaze everyone. It showed that upgrading a PC to Windows 8 from Windows 7 is not worthwhile. However, it is a great option for mobile users who need quick and easy access to the complete Microsoft ecosystem. The cost of Windows 8 is not high, but using it requires learning the new Start screen. It is an improved file system from the previous versions and offers better integration with the cloud and easier recovery from system problems. The downsides worth mentioning include certain confusing aspects, aggressive selling content and apps, and a lack of Start menu.